This carved marble fireplace, just completed at the Trevi factory, has a richly carved design on it. Its glamor and luxury are enough to surprise everyone who sees it. We all know that a marble fireplace is the epitome of luxury and elegance in any home. Beautiful antique marble fireplaces like this are sure to make your home the envy of the neighborhood.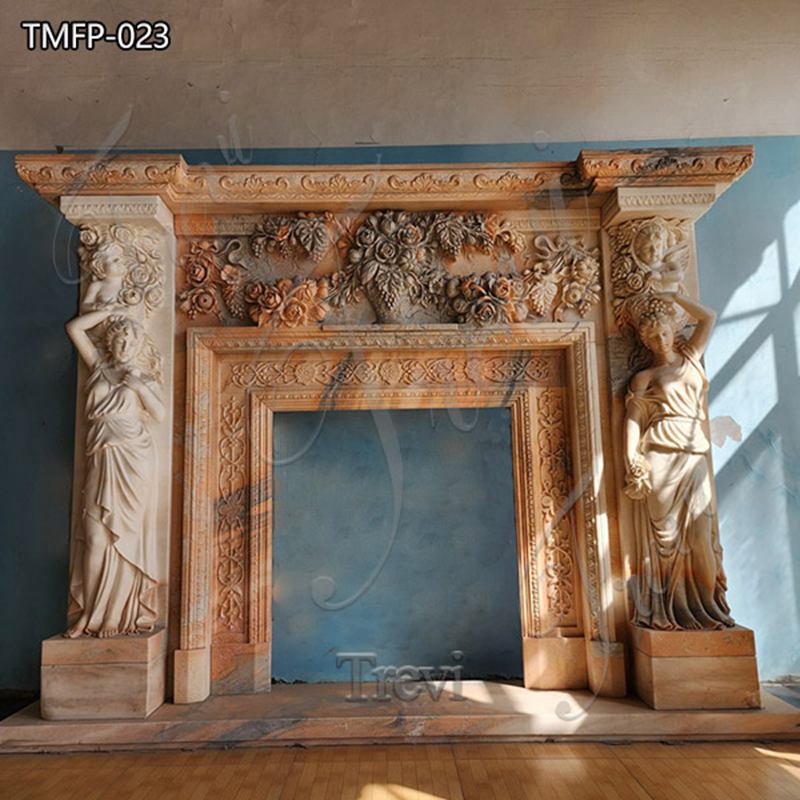 Dedicated to Hand Carving:
This beautiful and refined marble fireplace is hand-carved by artisan craftsmen at the Trevi factory. Our artisans rely on their exquisite carving skills and serious and responsible working attitude to ensure that every curve and contour is perfect. They have an attitude of excellence in carving, and all the works carved by their hands are exquisite and beautiful. Therefore, such luxury marble fireplaces with beautiful designs have been well received by our customers.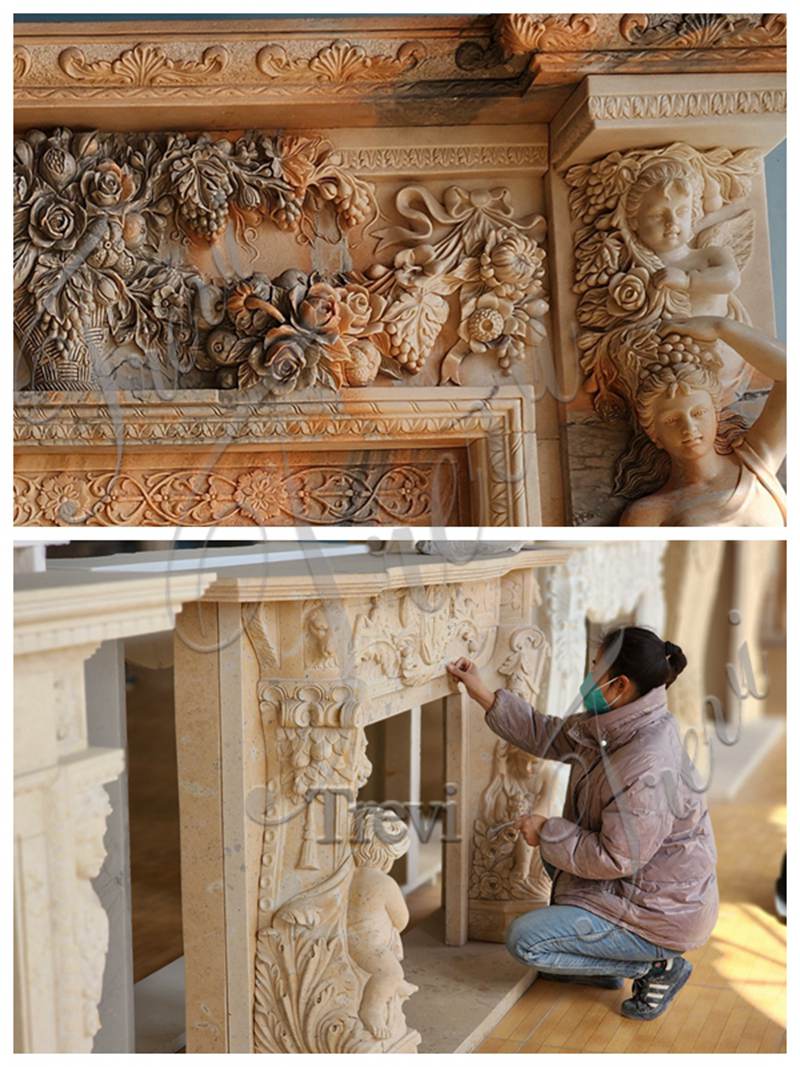 Multiple Colors to Choose from:
The Trevi factory has reserves of natural marble in many colors. Pure white natural marble, beige natural marble, green natural marble, sunset red natural marble, etc. are very popular. You could decide the color of your living room marble fireplace according to your own preferences, or you could send our staff a photo of your living room style, and our designer would recommend the color and style of the marble fireplace that matches your home style.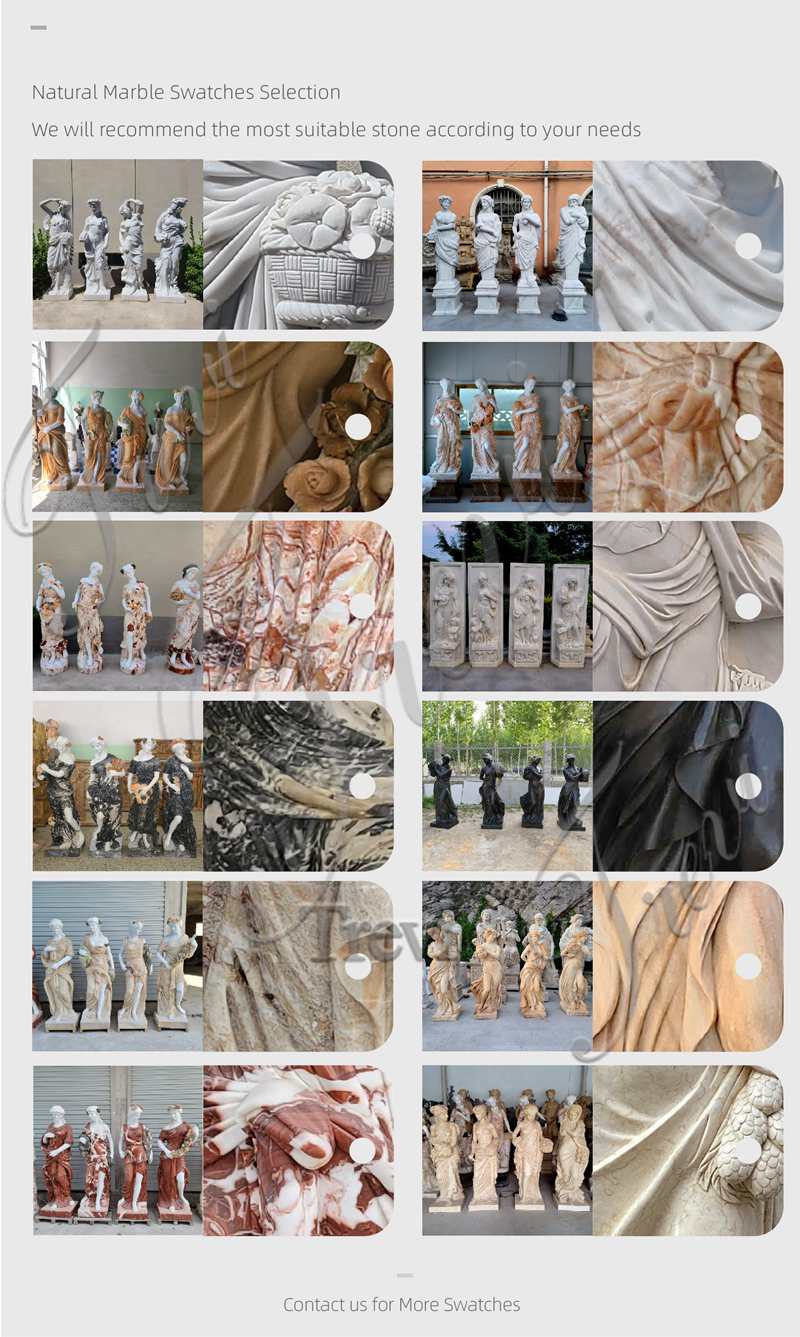 Capable of Mass Production:
Trevi has its own factory and we have a team of highly skilled artisans who are able to make multiple pieces simultaneously without sacrificing quality. We pride ourselves on our ability to mass-produce beautifully hand-carved fireplaces. So whether you are buying a marble fireplace for your own home or looking for an OEM for a marble fireplace, Trevi would be your best choice.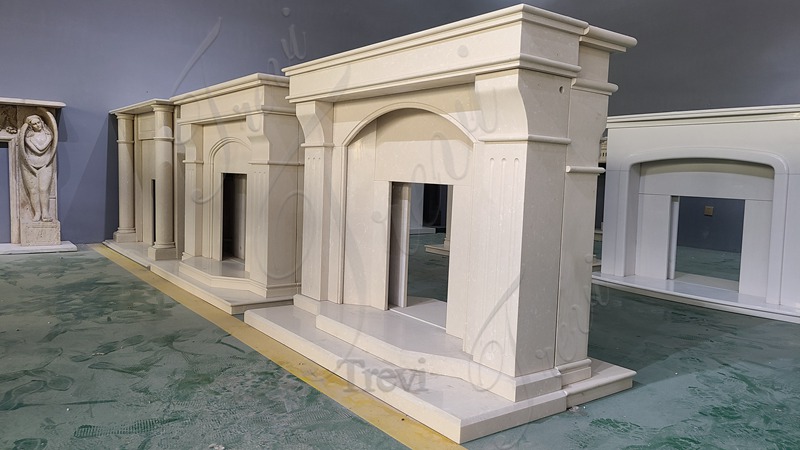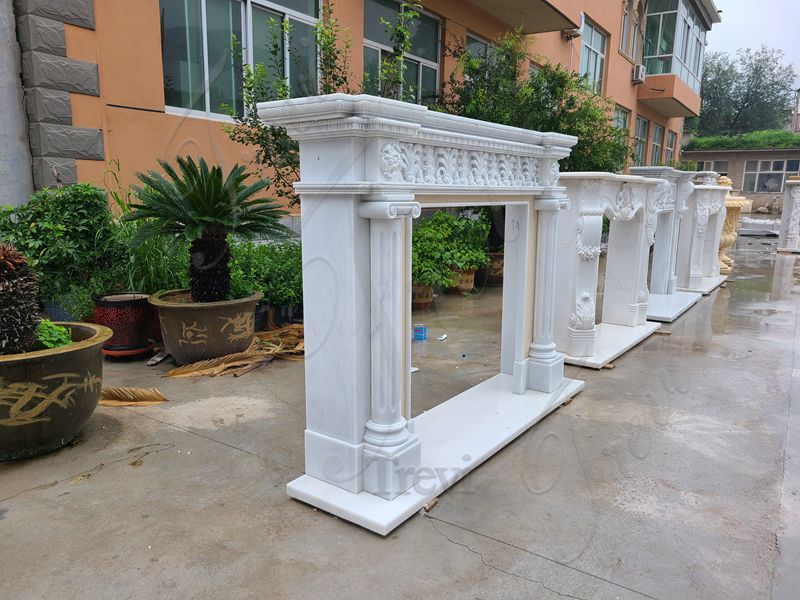 Trevi welcomes friends from all over the world. If you are interested in this carved marble fireplace, please feel free to contact us.