Details of the Marble Fireplace:
When it comes to the modern marble fireplace surround, some people are fascinated by marble. This is because this natural stone is available in a variety of colors, patterns, and natural lines. And natural marble suits every aesthetic and budget. This exquisite marble fireplace has a minimalist style. First of all, we could see that the carving of the fireplace is very realistic. Moreover, the natural line of the whole fireplace is very beautiful. There is no doubt that Trevi has a large selection of modern marble fireplace surround.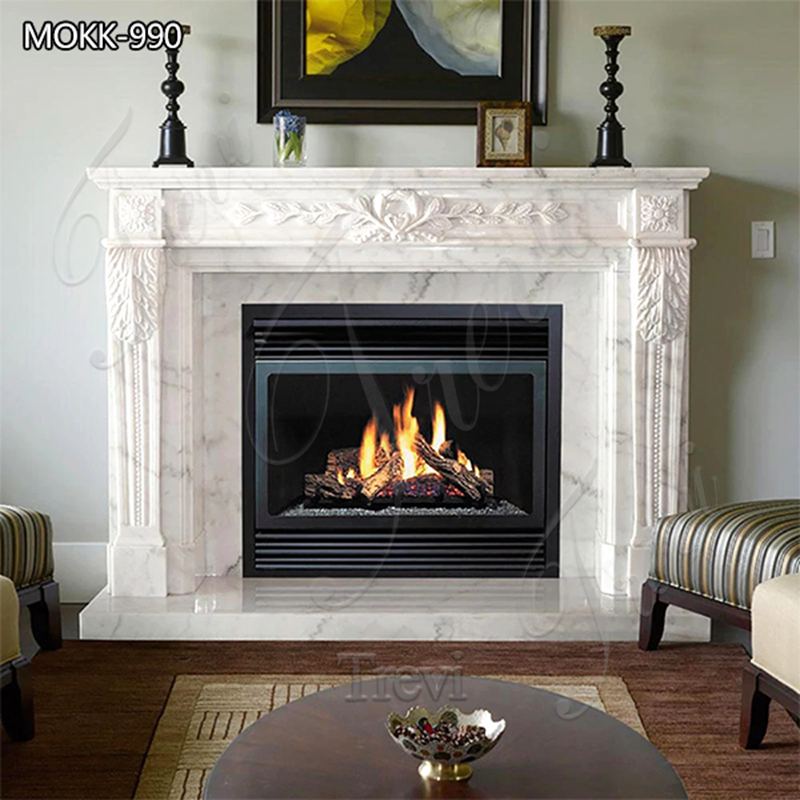 Marble Fireplaces for Living Rooms:
A living room with a fireplace would be more popular than a living room without a fireplace. Fireplaces are often the focal point of a living room, so it only makes sense to have fun with them. It could not only make the living room very warm but also a work of art. Sometimes the best living room fireplace is one that blends seamlessly with the space. The Trevi modern marble fireplace mantel has a very clean white finish and the decorative relief on the top is so beautiful. And, the minimal and unobtrusive style of this marble fireplace makes the rest of the furniture and fixtures in the room stand out.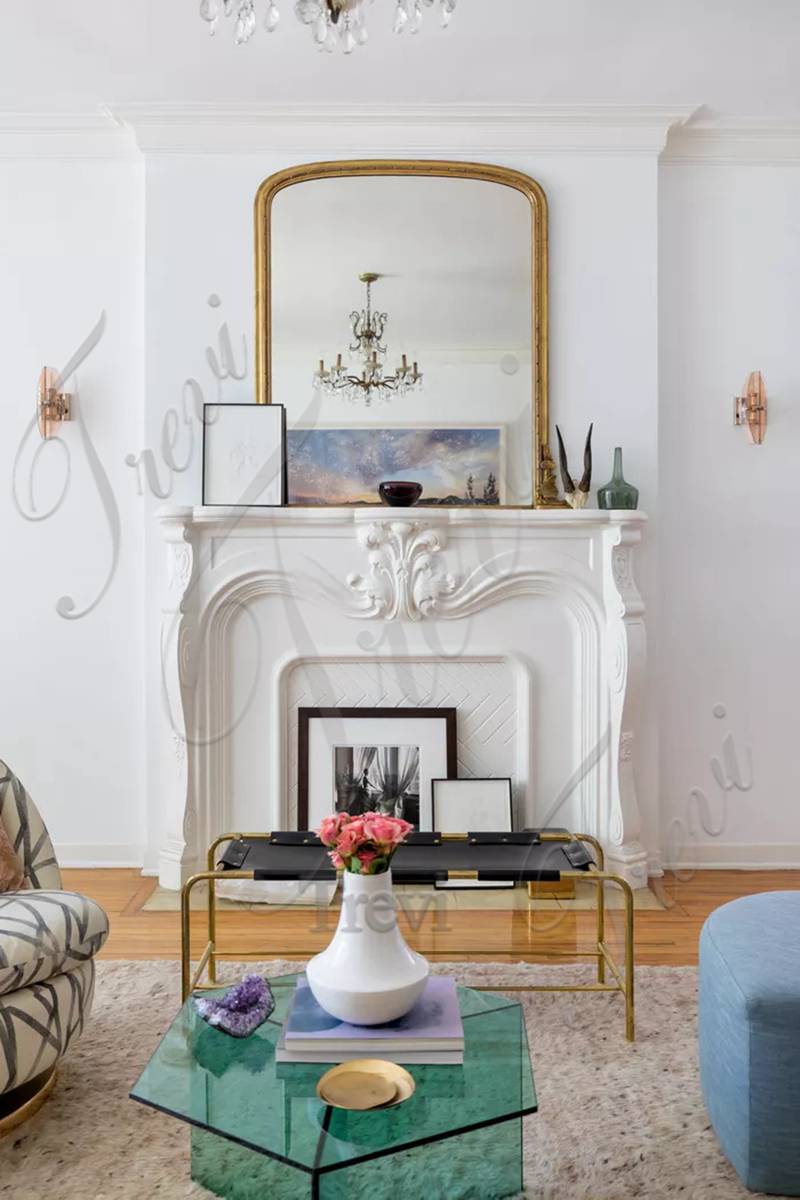 Trevi Excellent Artist:
Trevi has great artists. We strive to carve and select the most exquisite modern marble fireplace wall for our clients. And we would choose the decoration of the customer's family. First, a white marble fireplace could provide shimmer. And, our artists use pure hand-carving. Our artists would custom marble fireplaces sculpted to extreme beauty. And, these delicate details feel effortless and sophisticated.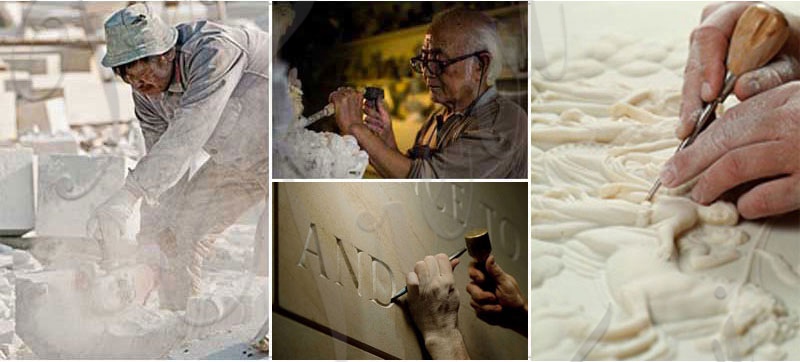 Made of High-quality Natural Marble:
First of all, we all know that Calacatta marble is much rarer than Carrara and is therefore considered a more luxurious stone. It is also whiter and generally has bolder and more dramatic lines. There is no doubt that these high-grade natural marbles are high-priced stones. Well, Trevi would carve the fireplace for you using the same quality marble. But our fireplaces are very affordable. We use grade A natural marble. And, we have a wide variety of natural marble types. And, natural marble adds glamour to these charming fireplaces.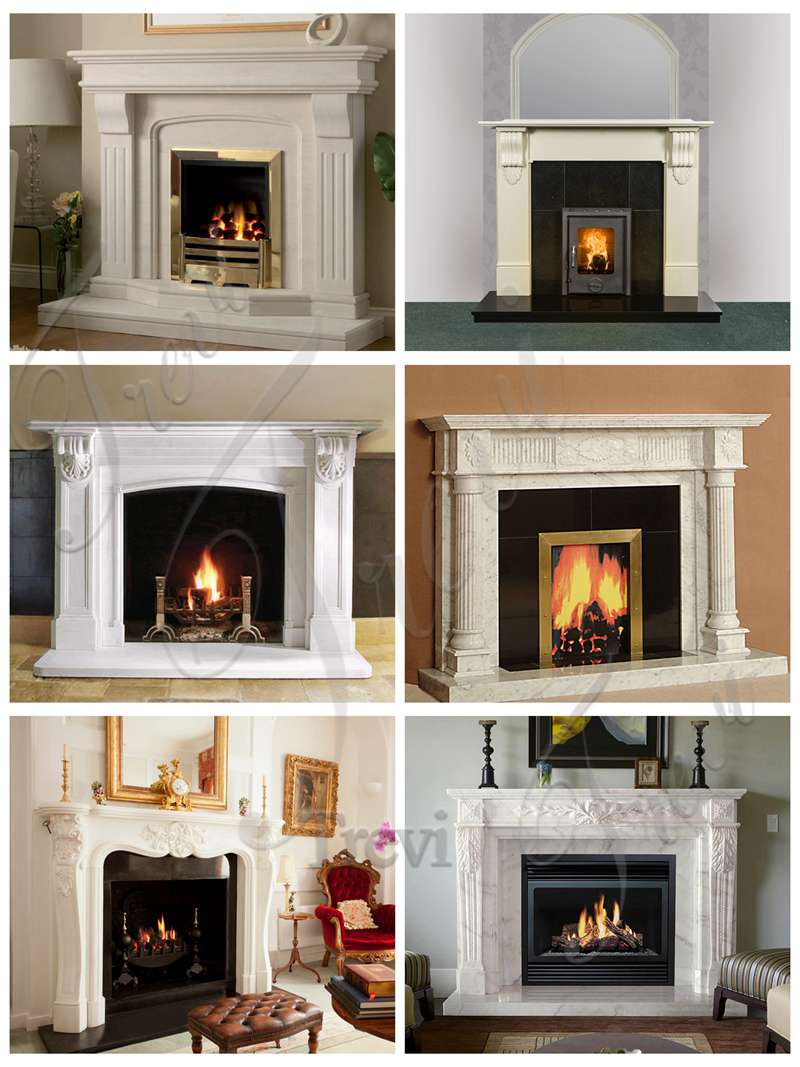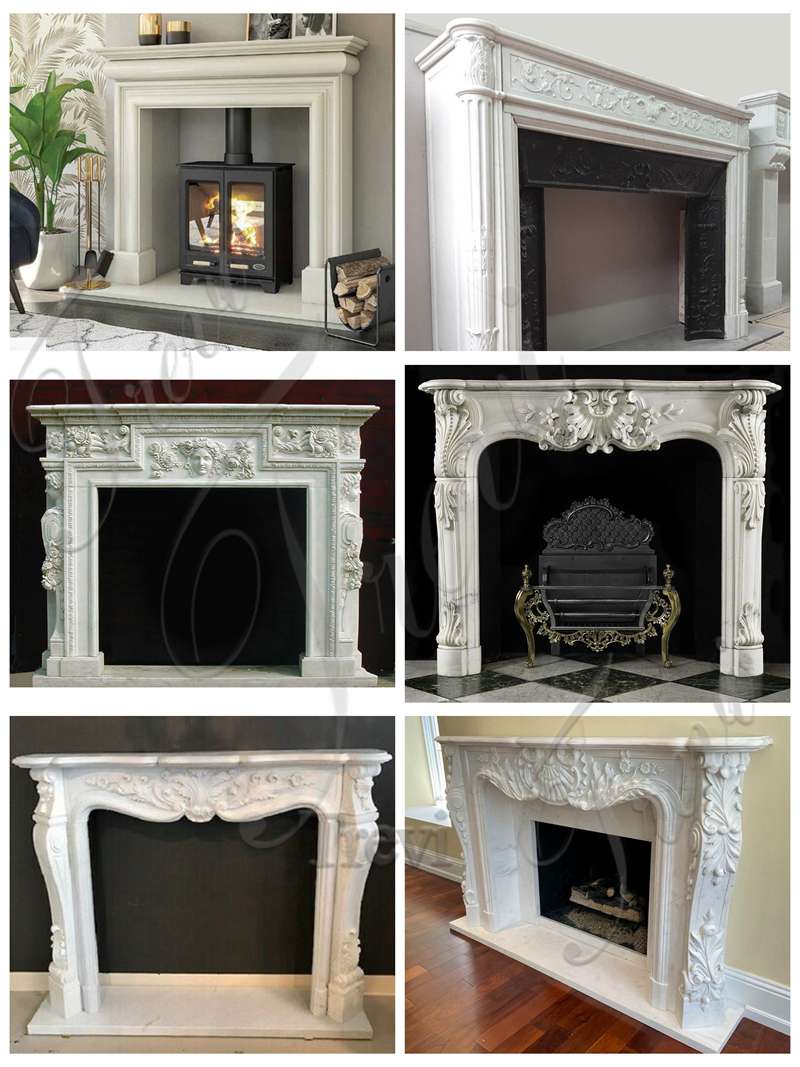 If you are looking for a marble fireplace surround that is consistent in color and marble line. Please contact us immediately and we would provide you with professional advice. Trevi's marble fireplace is sure to please you.