Marble Fireplace Overmantel Details:
This beautiful marble fireplace overmantel is a classic French fireplace. Our professional artist pays great attention to all the details of the ornaments above the fireplace. To make these flowers and carvings more beautiful and vivid, our artists use deep carving techniques. Especially these fireplaces are carved from a whole marble raw material, we always insist on using high-quality marble raw materials. So, there is no doubt that Trevi's marble fireplaces are not only beautiful but also durable. We believe that you would be amazed when you see our marble fireplaces.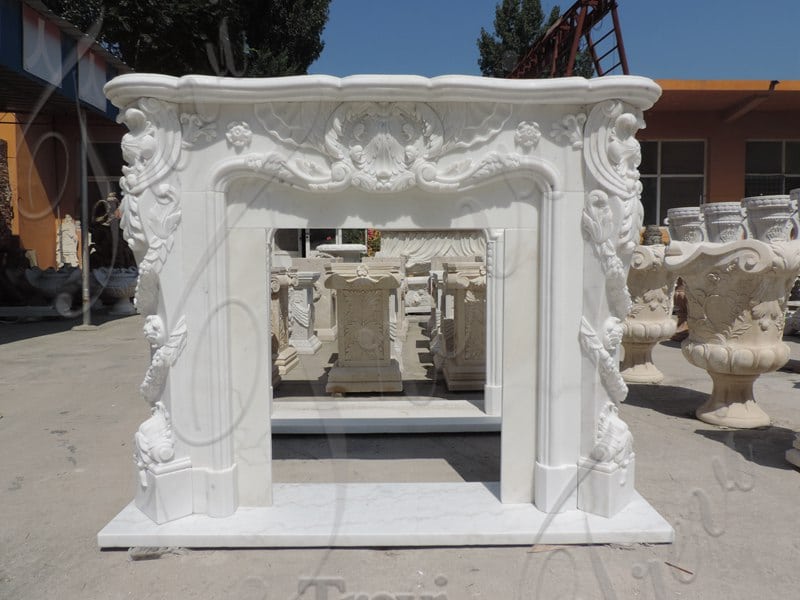 French Fireplace Style Features:
The French fireplace style is characterized by the non-classic. Generally speaking, they have a curvilinear interest. Especially the structure of the fireplace is very symmetrical. Also, there is some arc on the legs of the fireplace. Of course, the romantic French fireplace is full of nature. On the decoration of the fireplace, there are often some flowers and leaves. Without a doubt, this luxurious marble fireplace is a great addition to your living room decor.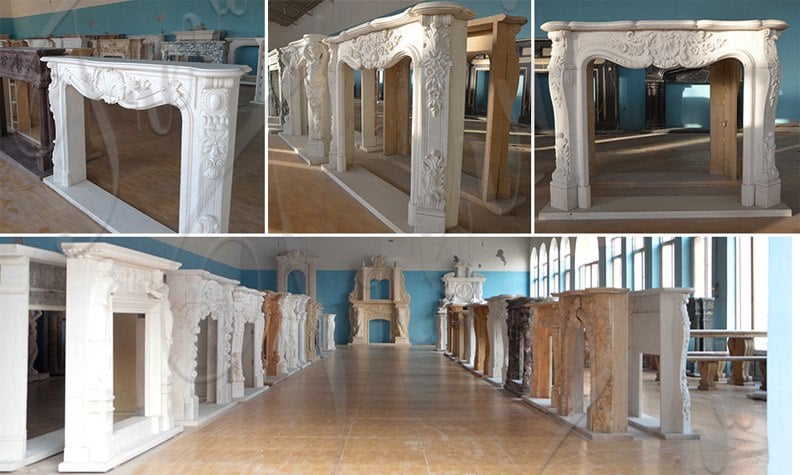 When you see pastoral lavender and bright sunshine. You must have an open mind. Trevi's marble French fireplace would be perfect for country houses and elegant old castles. French rustic style fireplace could make us feel the warm and relaxed family atmosphere. And, this beautiful fireplace would make your home even more beautiful.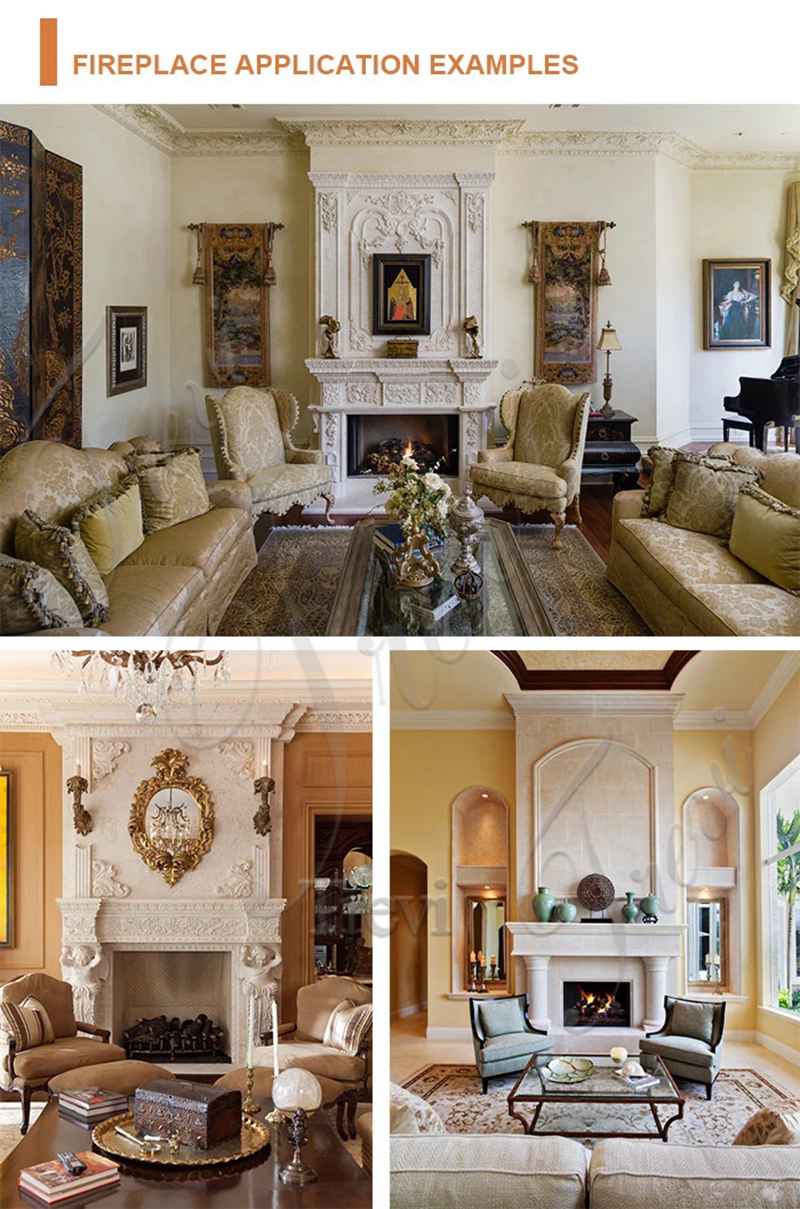 Choose High-quality Marble Materials:
YouFine would use high-quality natural marble material to create this beautiful fireplace. Natural marble home decor is very popular. Especially high-quality marble fireplaces are also very durable and could last a long time. As a marble fireplace factory, we focus on selecting high-quality marble. Therefore, all raw materials are carefully selected by us. Of course, we also have many marble raw materials for you to choose from.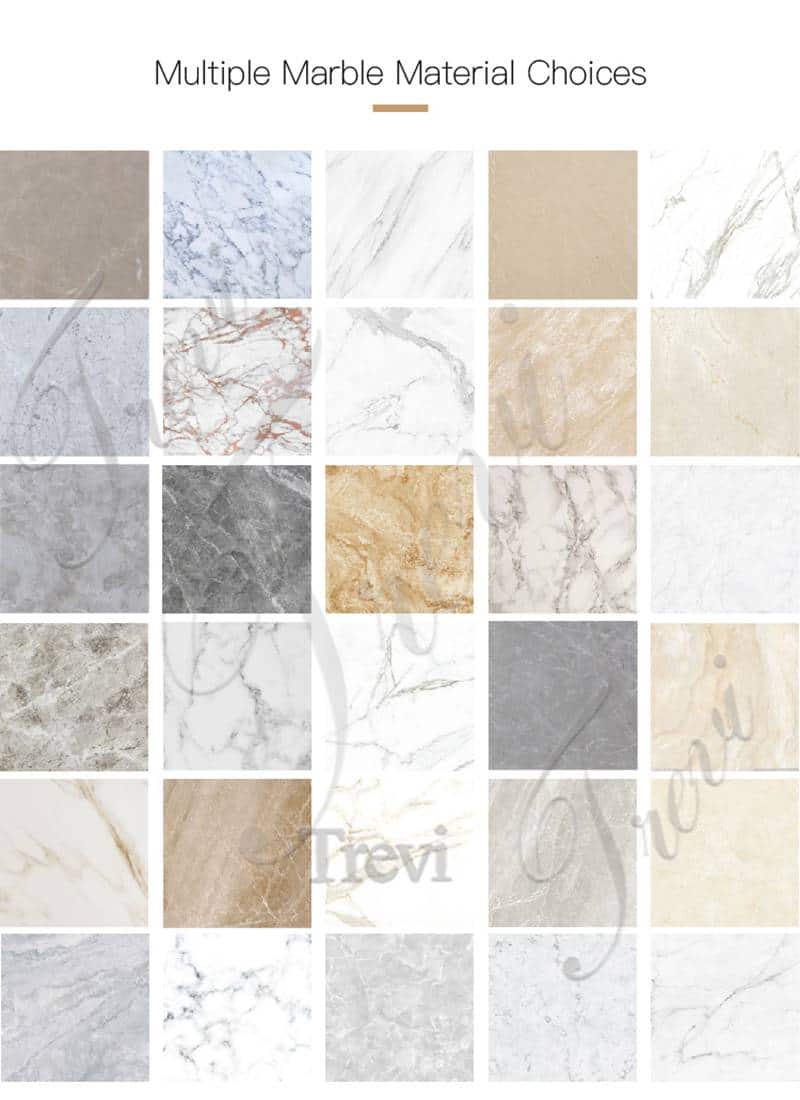 The surface of this marble fireplace also has a natural marble pattern, which is very unique. Do you want to get this marble  French fireplace? If your answer is yes, please contact us immediately.