Marble Fireplace Mantel Description:
Trevi's marble fireplace mantel belongs to the Victorian style. Its overall shape is simple and very classic. And there are holly trees on the fireplace as decoration. The most classic is its arched door design. Coupled with the portrait of the person above the fireplace, it is more classical. This is an exquisite fireplace choice that you should not miss.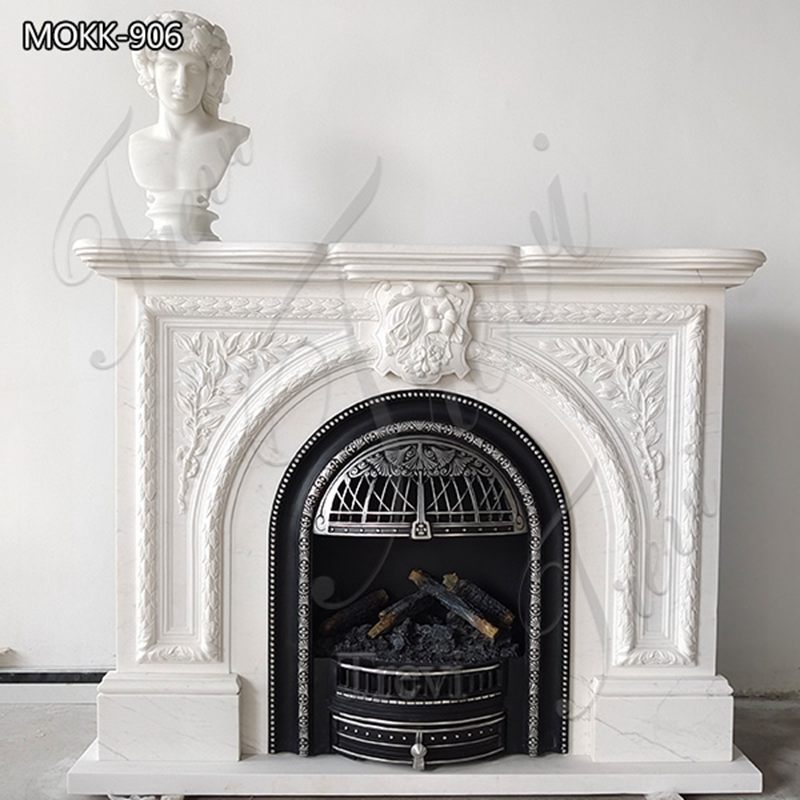 The Origin of the Victorian Fireplace:
The Victorian fireplace is a marble fireplace built during the long reign of Queen Victoria in England. Real Victorian fireplaces could be found in museums, homes, and occasionally in antique shops or auctions, and could be very expensive.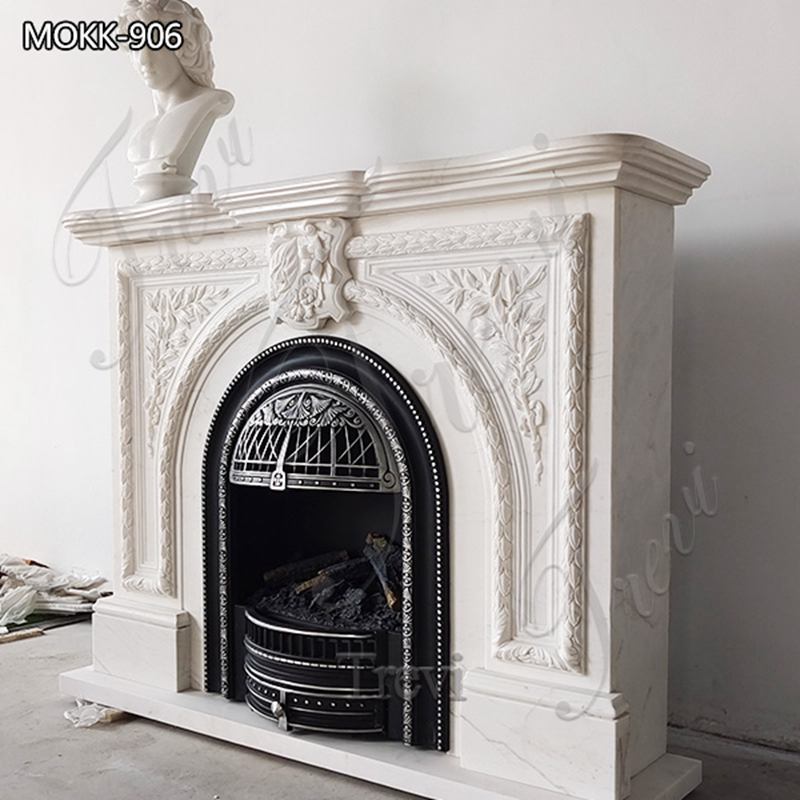 Trevi Inherited the Victorian Design Style:
Copying a Victorian fireplace is a standard design model for many modern furniture companies. Generally, it is made of marble materials. Trevi uses a similar design and is loved by many customers. Our fireplace could be used as a genuine Victorian fireplace because Trevi's design code covers all the styles and characteristics of Victory.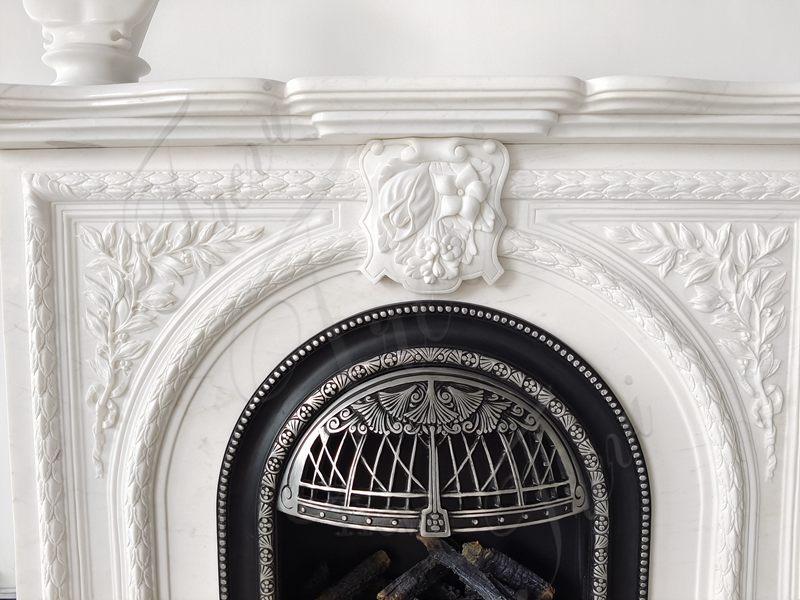 The Significance of the Fireplace to People:
Trevi marble fireplace mantel replicas often pay attention to several details, such as engraving and material selection. For most of the Victorian era, the fireplace was the main source of heat in the home, usually light. Therefore, the fireplace is not only the center of art but also one of the most important features of a family. Therefore, Trevi's mantels are usually carved from high-quality marble.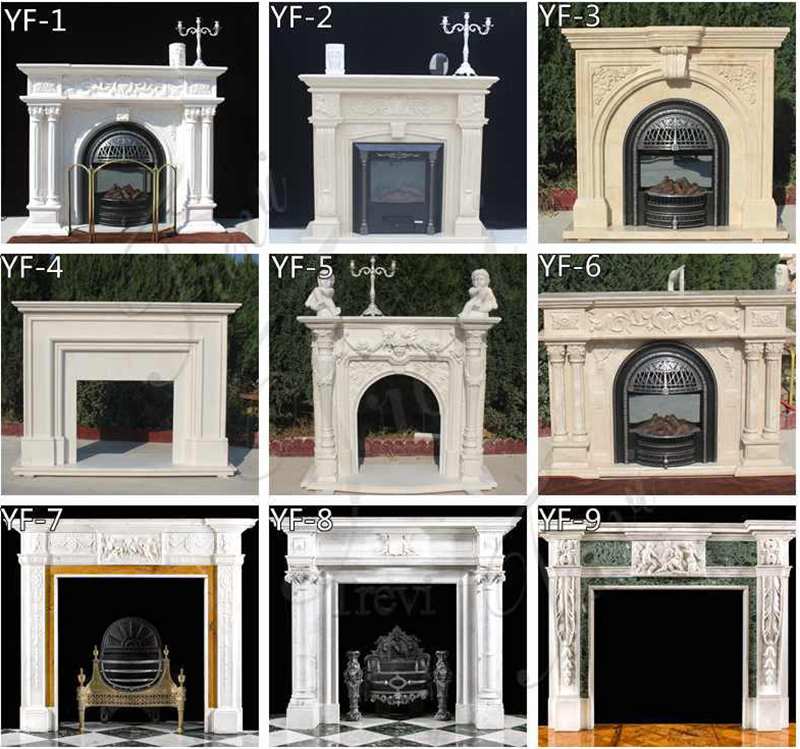 Most of Trevi's replicas are based on designs favored by the wealthier class in the UK. Because modern people could already afford the cost of the mantelpiece. In addition to materials, Trevi Victorian mantels are often distinctive in their elaborate decorations. Our artist uses deep carving, flower-shaped carvings, and patterns that are vivid.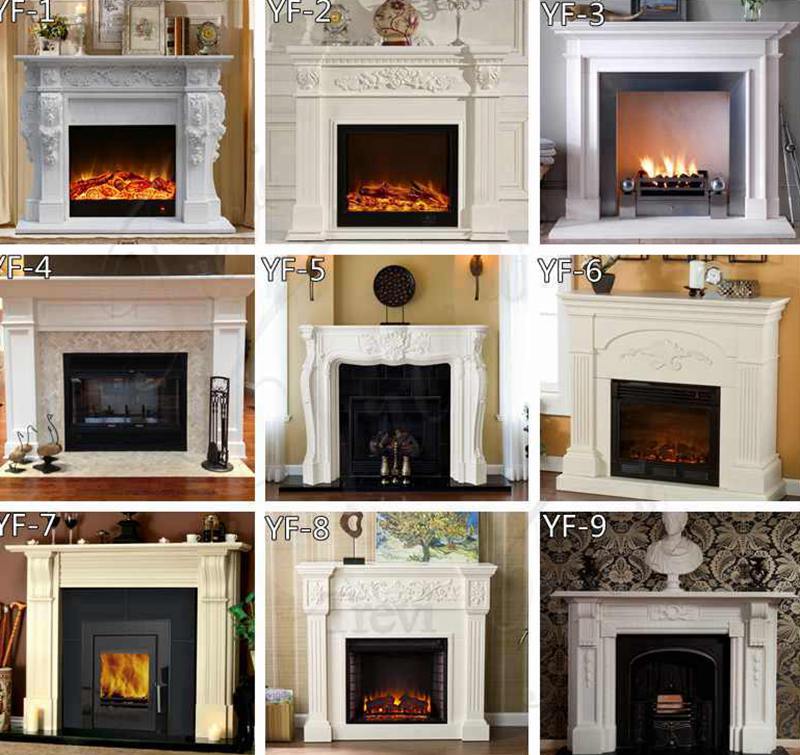 In general, the Trevi mantelpiece gives a solid impression. If you like this design, please contact us immediately.