Classic Design Marble Flower Pots Details:
It is often said that the classics are passed down. Such as this classic design of Classic Design Marble Flower Pots, the use of high quality marble. But the detail that can't be ignored is the two heads carved below the ears on each side of the flower pot. So it makes the classic design even more beautiful.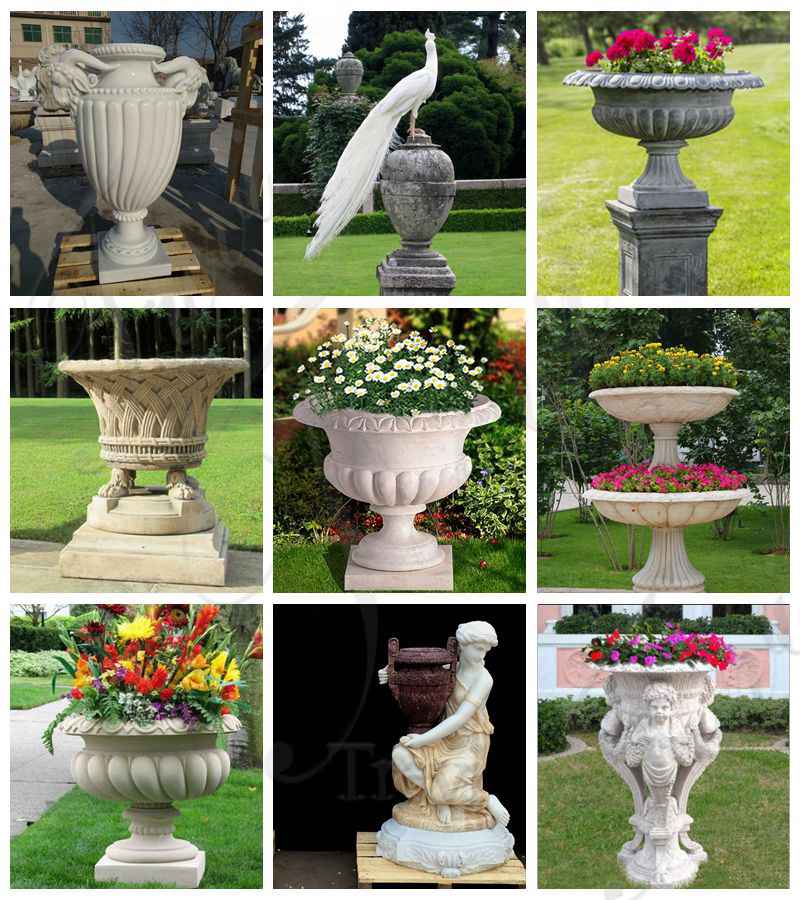 Why do people choose trevi:
1. we are a professional manufacturer of Quyang Classic Design Marble Flower Pots. We have many carving and production plans, and can also customize the appearance according to your wishes and ideas.2.There are many types of raw materials. At present, the common flower pots are white marble, beige marble, granite flower pots, sandstone flower pots and so on. Please call us for specific inquiries.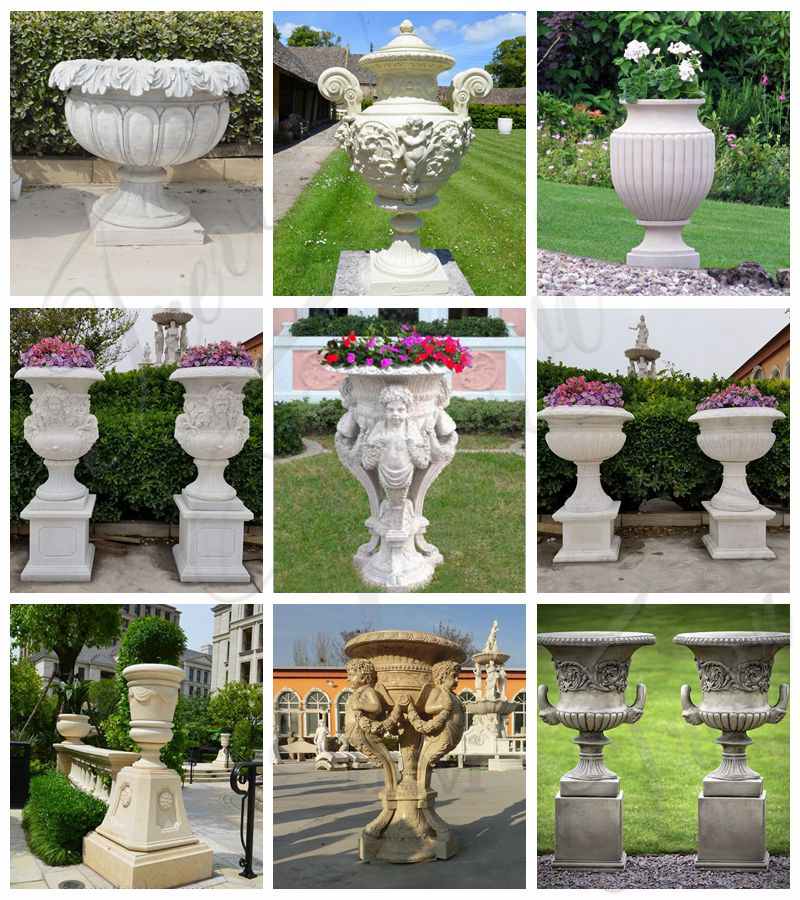 2.Many customers will ask our sales staff if they want to ship our products to them first. Actually, you don't have to worry at all. Our company has been specializing in exporting marble products for many years. Just tell us the port near you or the city where you live, and we can arrange the suitable transportation solution for you.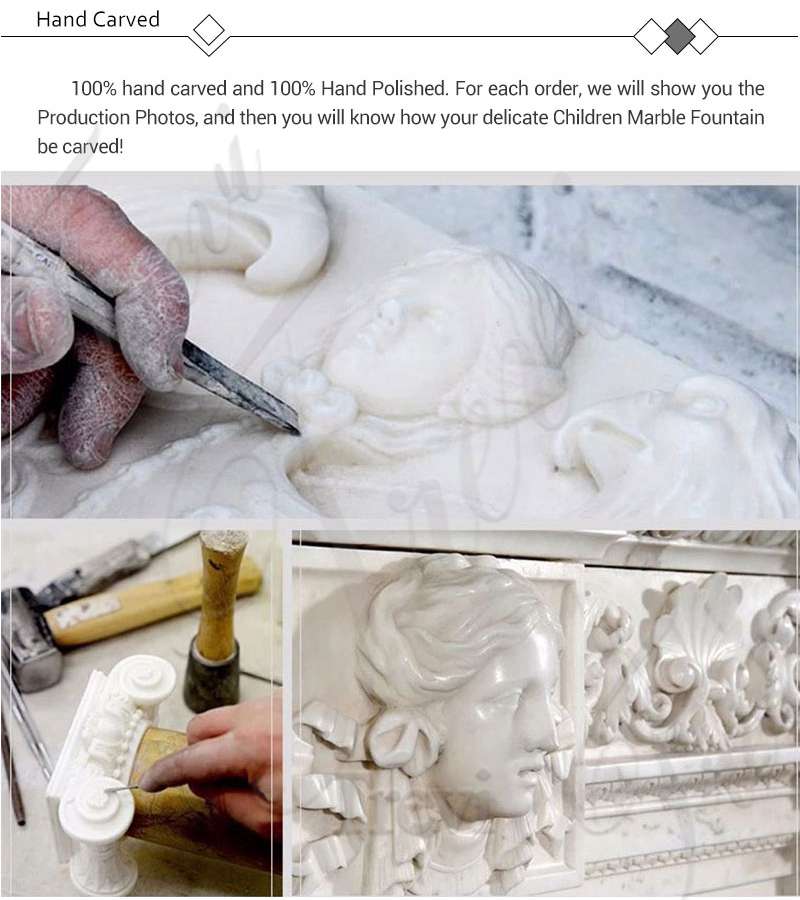 Choose trevi, choose quality:
Our factory has Classic Design Marble Flower Pots for gardens. We choose high quality marble material to ensure the perfect quality of the marble flower pot. All our raw materials are natural marble materials which are carefully selected by our factory workers. These materials are quarried from natural stone and not from other mixed materials. Just because the stone is natural, it can be displayed outdoors for a hundred years.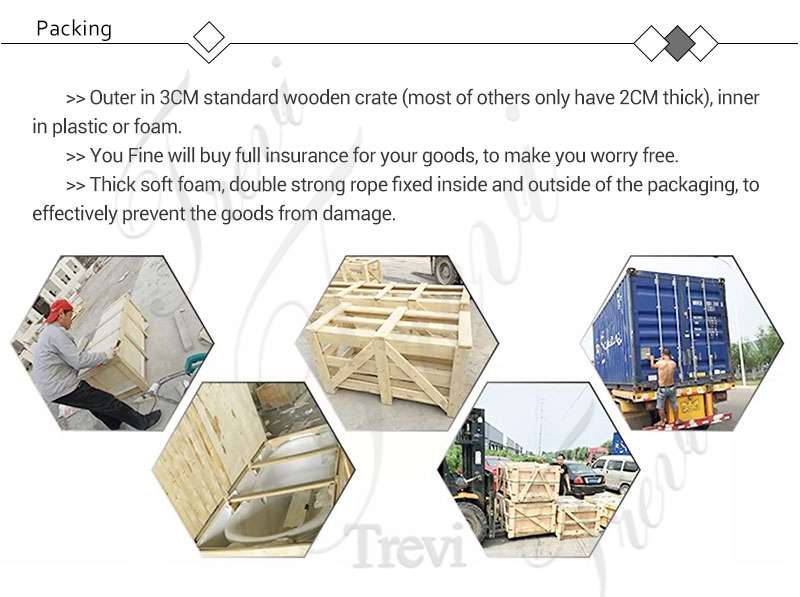 Choose trevi, choose peace of mind:
To work with trevi is to choose a partner for peace of mind. We can bring you more than just super high quality products and super high level of service. We will also be your partner forever. During the epidemic, we mailed more than 3000 masks to our customers, so we are not just a trading relationship, but also a relationship that we hope will last forever. One generation to the next.