Large White Marble Pillar Pavilion Detail:
The design of this Large white marble pillar pavilion is very simple, consisting of six simple designed round marble columns. Although the marble pillars are not carved with any complicated patterns, the base of the marble pillars and the beams of the pavilion are made of beige marble. Makes the design of this marble gazebo very luxurious.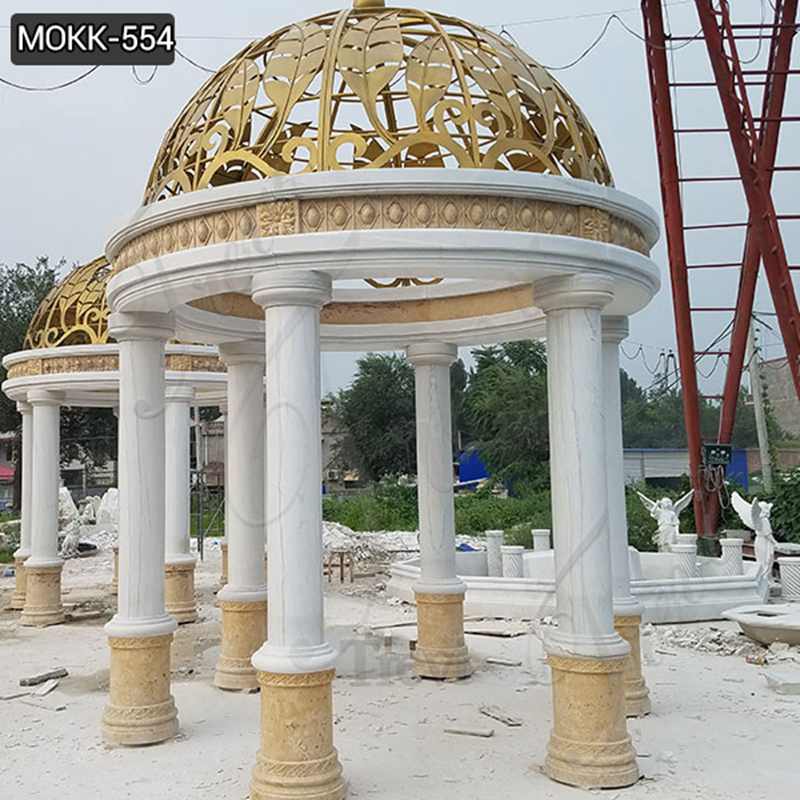 In addition, the large white marble pavilion is also equipped with a beige iron top. This iron top is made by forging. The shape is composed of beautiful leaves, and finally sprayed with beige paint. And the iron top has been rust-proofed to ensure that it would not rust when used outdoors.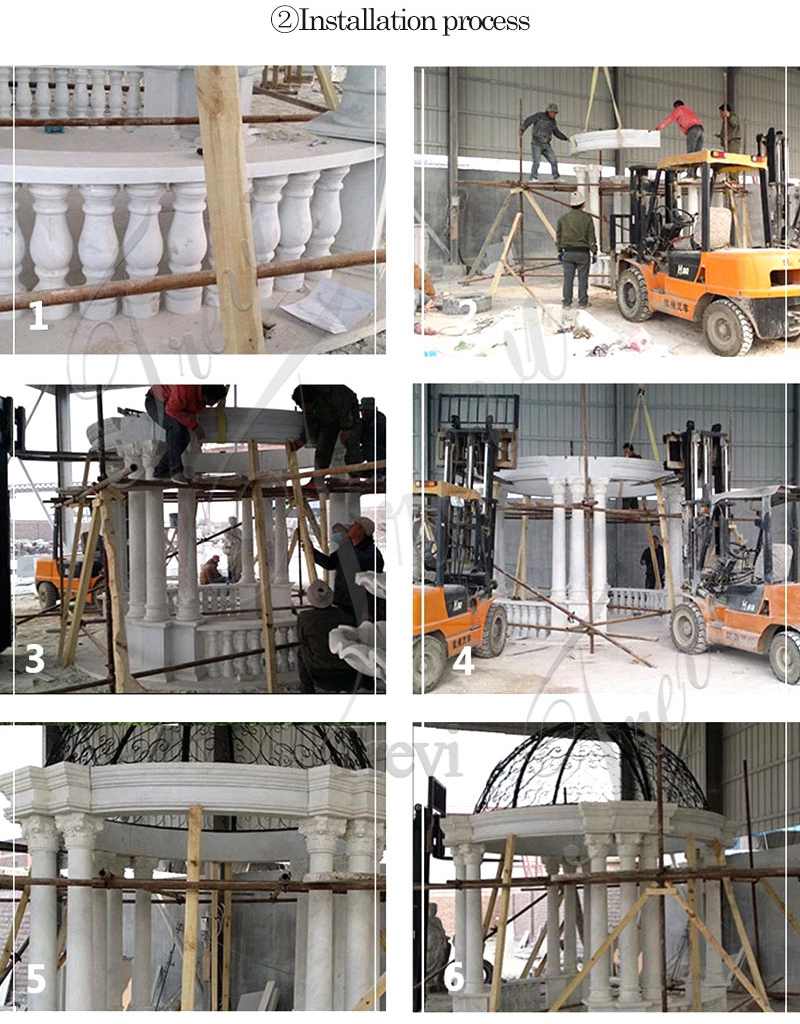 The Advantages of Our Marble Pillar Pavilion:
A. We would provide customers with detailed installation instructions to help customers to install after the gazebo is received.
B. If there are more earthquakes in the customer's area, or there are often bad weather such as blizzard, we would put steel bars between the beams and beams. When the customer installs, it is fixed with steel bars and is relatively firm.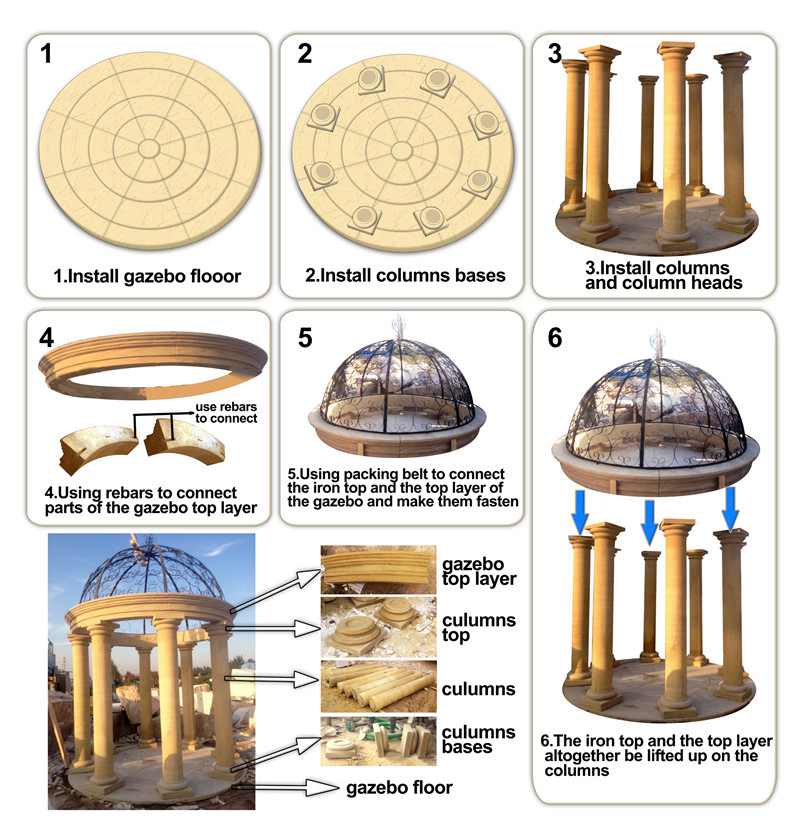 C. We pay attention to the details in the carving process. The master's craving technique is skillful, and the carving on the beam is still fine and perfect.
D. There are thin patches on the outside of the beam.
E. Our shipping and packaging is very strict, and we would purchase all the insurance to ensure the safety of transportation.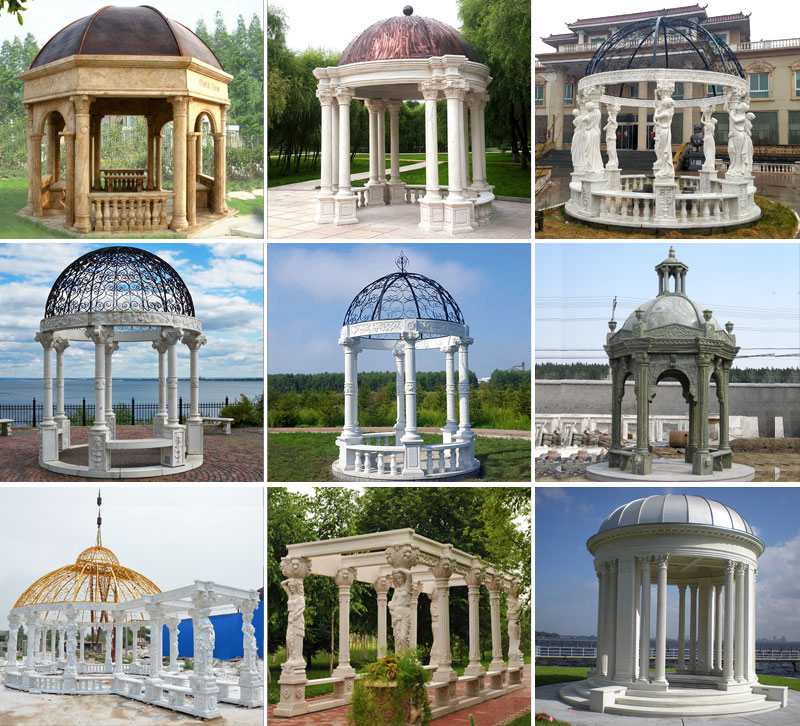 Our large marble pillar pavilion is made of high-quality natural marble raw materials, not artificial stone. Therefore, it is impeccable in quality. The size of the marble gazebo could also be made according to your needs. Please contact us to get the details and the latest price.