Description of Antique Planters:
Who would have thought that the top of the white marble antique planters has various figures and decorative sculptures? It's a brand new design from Trevi artists, and our artists sculpt moments of character sculpting activity to life. Who could resist such a beautiful flower pot? Who doesn't want an art-filled atmosphere at home? So why not put some vintage outdoor planters in your garden? On a certain day, when the flowerpot is full of beautiful flowers, this scene must be unforgettable.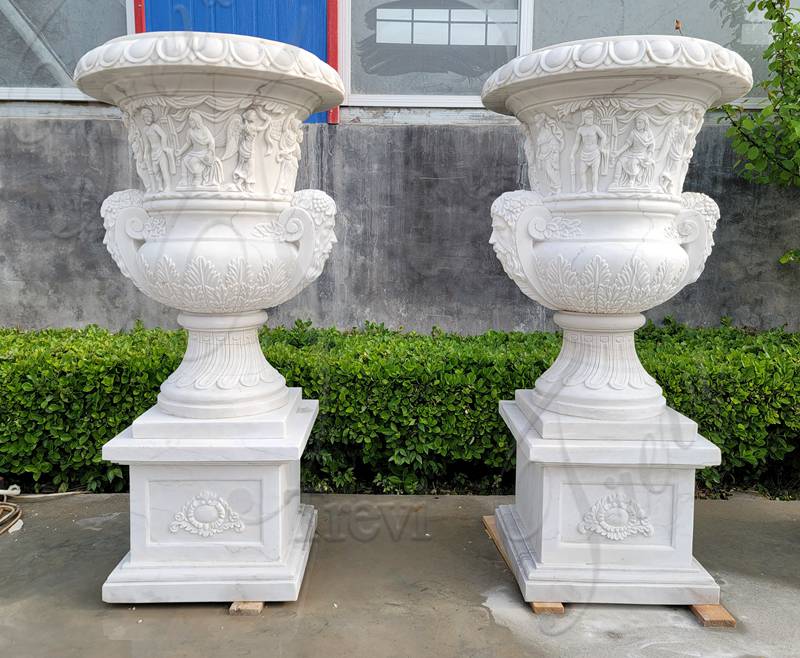 Beautifully Hand-carved:
Trevi antique pots garden are hand-carved. And, our artists use pure natural raw materials to carve. Natural marble could better show the characteristics and flexibility of decorative objects. Trevi's talented artists have superb engraving skills. We all know that Quyang's marble carving is an ancestral and legendary skill. Therefore, our artists learn marble carving techniques from an early age. They get better at carving as they get older. As a result, the details of Trevi antique pots for sale come to life.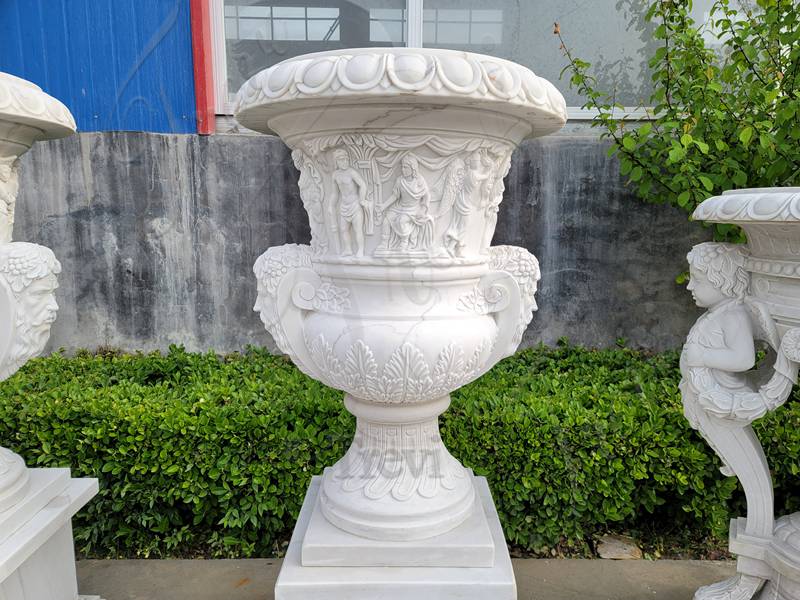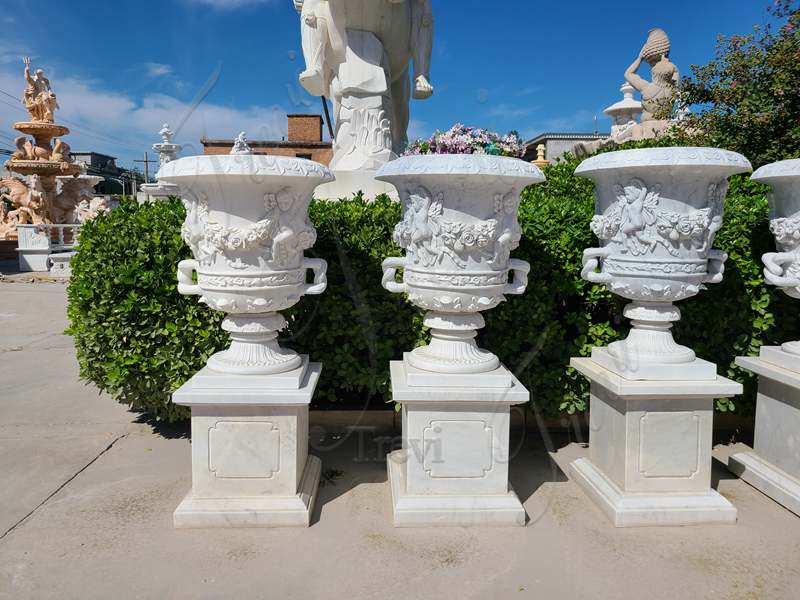 Packaging Details and Purchase Insurance:
First Trevi would pack each marble pot with the safest materials. Therefore, the inside and outside of the package are not only made of thick soft foam but also firmly fixed with a sturdy wooden box. Such packaging could effectively prevent damage to the goods. There is no doubt that our large antique garden planter would be well protected. So you don't have to worry about problems in transit. Of course, Trevi would fully insure your garden planter, giving you peace of mind.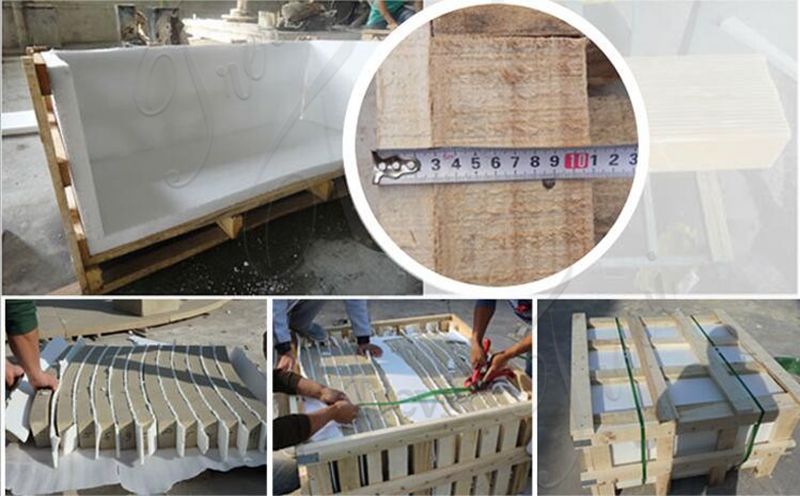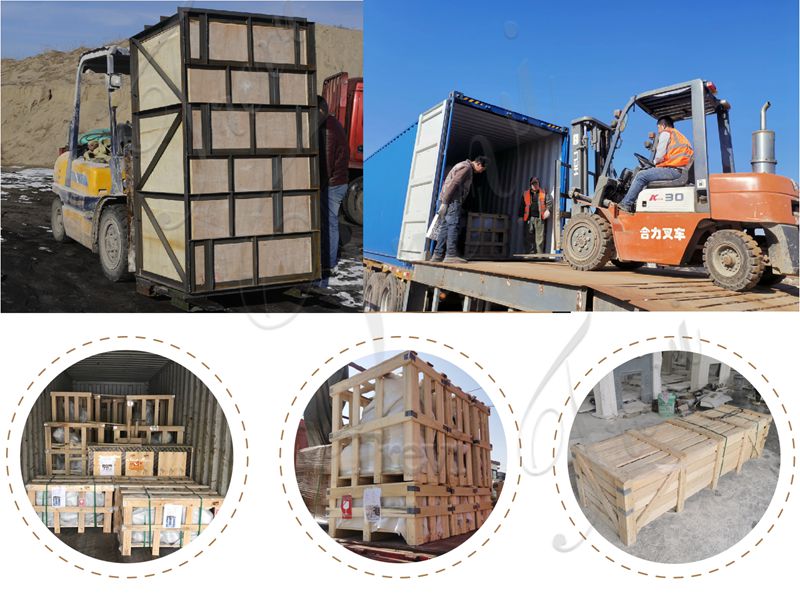 Why choose Trevi Planters?
Trevi Sculpture is an experienced and professional supplier of vintage outdoor planters. We have been dedicated to marble carving art for 40 years. Of course, our artists are especially good at making all kinds of classic marble planters. For 40 years, we have cooperated with many foreign friends and received their praise.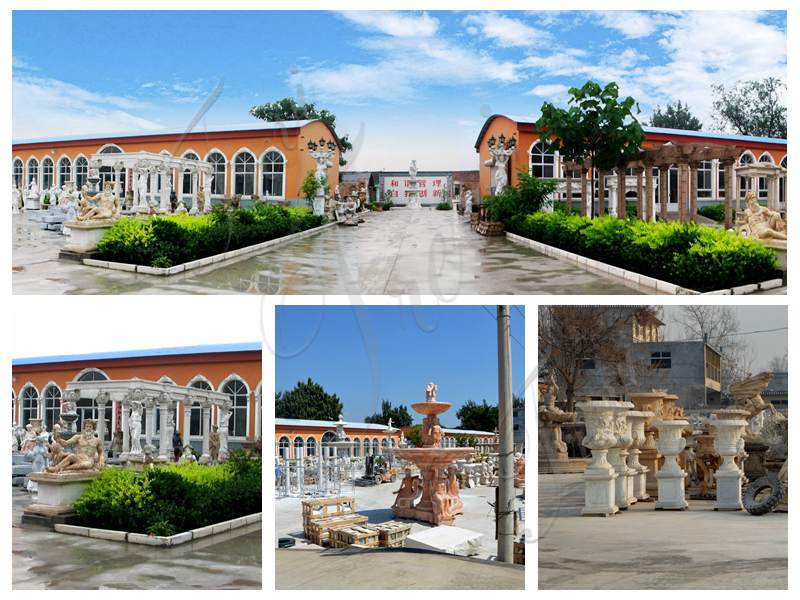 Let's start! Even more, discounts are available if you buy bulk antique garden planters.