Marble Flowerpot Details:
The marble flowerpot is made of natural marble material, it is a very classic design. and our sculptures are handmade. they need to beat, weld, and polish the sculpture little by little with their hands. because it is handmade, every detail of the product could be handled very well. the whole process is long and not easy.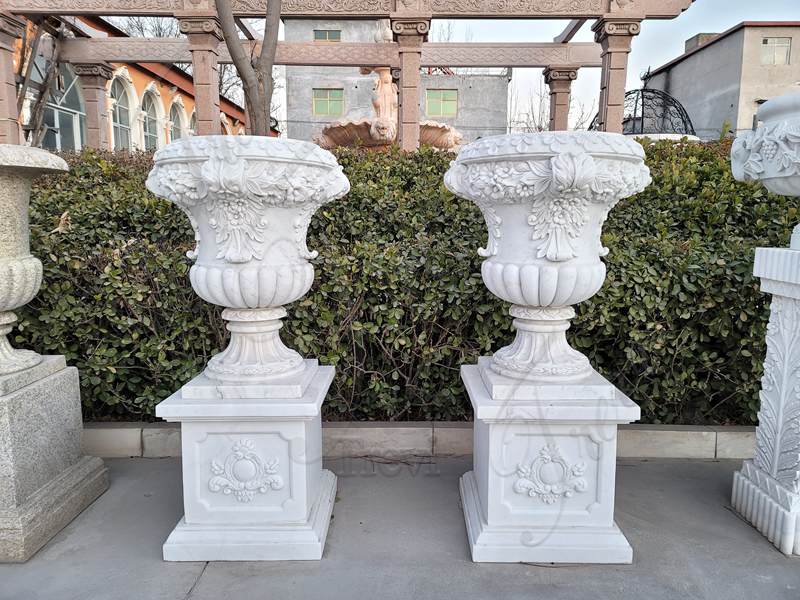 Trevi Supports Customization:
We have made many kinds of marble flowerpots, the normal size we made is 120cmH,160cmH, and so on. Our top-masters have rich experience and high technology. we could also support customization, clients could send the picture they like and we could make it according to the picture.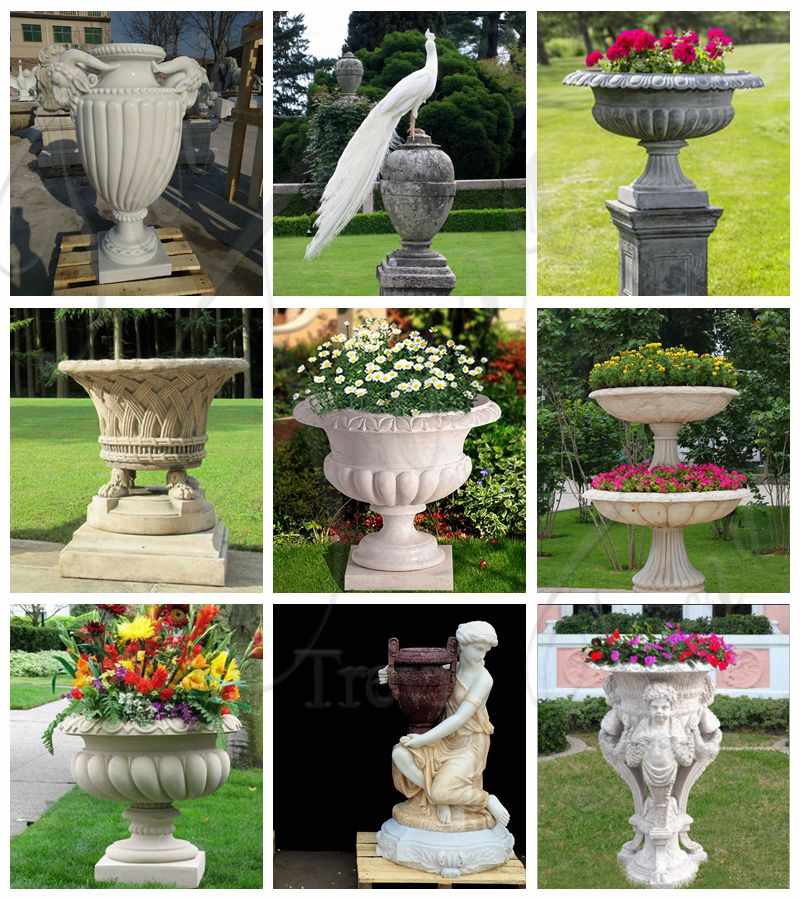 The Usage of the Marble Flowerpot:
First, you could use it as a decoration and install it in the living room. because the carving of the Mable Flowerpot is very attractive and vivid.
Second, you could use it to plant some flowers to decorate your garden or living room. If you want to use it plant, we could drill for you in advance. In this way, flowers could drainage and aerobic respiration.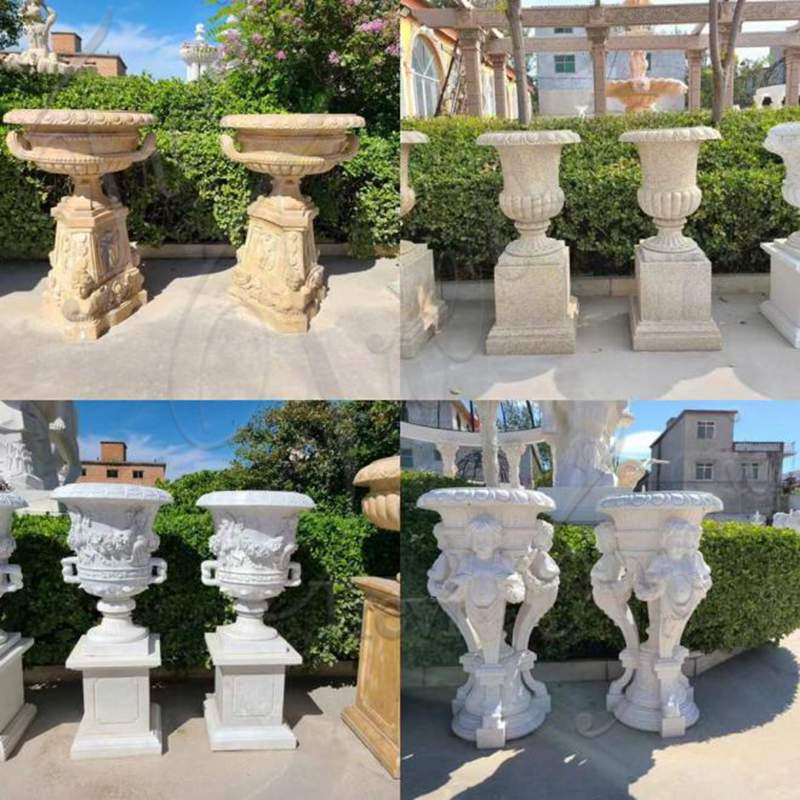 Some Good Feedback from Client:
We have made the Marble flowerpot for Tom, when he received the finished picture, he was very happy and let us send it to him at once.
Here is the feedback picture.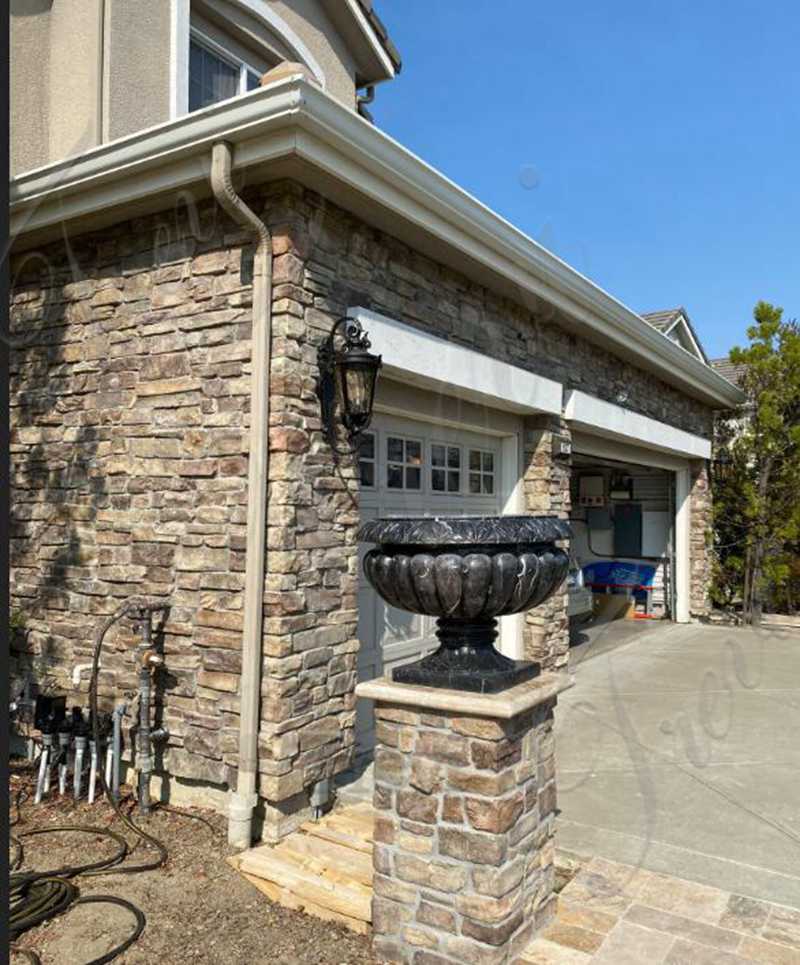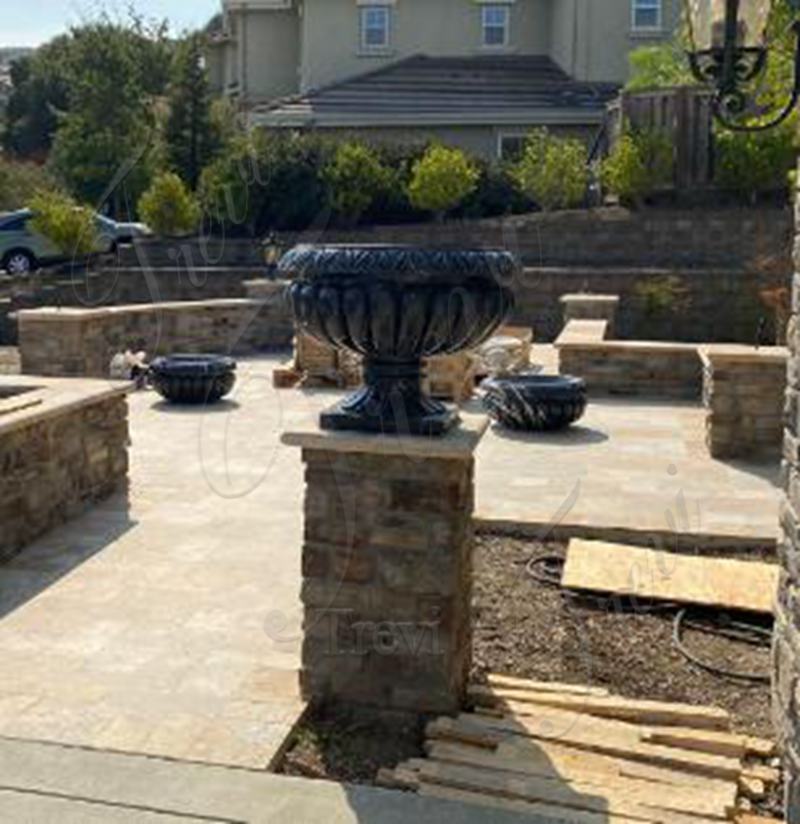 More Options of Marble Flowerpot:
The design of the Marble Flowerpot could be customization, we have ever had a client customize the marble flowerpot when we send the finished pictures to him, he was very satisfied. and we also have many kinds of natural marble material already, so there are many choices for you, Come and choose, we have everything you want!!!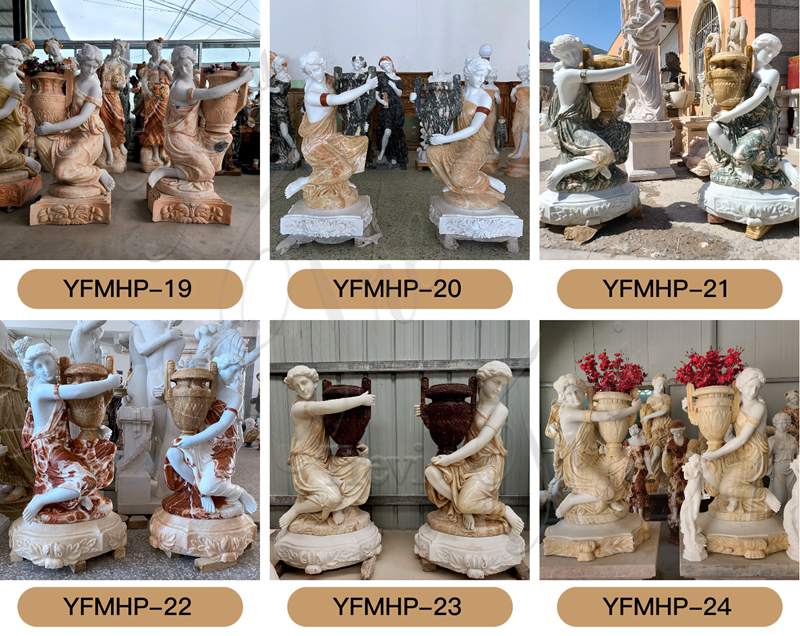 So choose Trevi, we would provide you with the highest quality Mable Flowerpot and the best service. If you have any needs, please feel free to contact Trevi.