This classic Roman style Hand Carved Marble Stone Garden Pavilion is made up of white marble columns, beach and lion statues. The classical marble garden gazebo is a large garden decoration. Our classical garden pavilion creates a formal garden destination and a striking focal point that captures the magic of the landscape.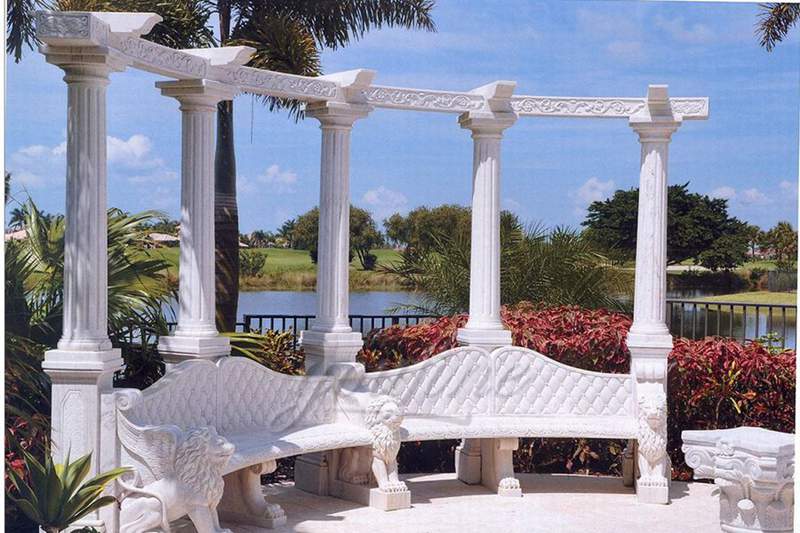 This large outdoor Hand Carved Marble Stone Garden Pavilion could be customized. Our factory is located in Quyang country, Hebei, China, and our gazebo products meet export standards. Trevi Art Sculpture specializes in stone pavilion carving for many years, could produce engineering drawings and designs, and provide you with complete project installation instructions.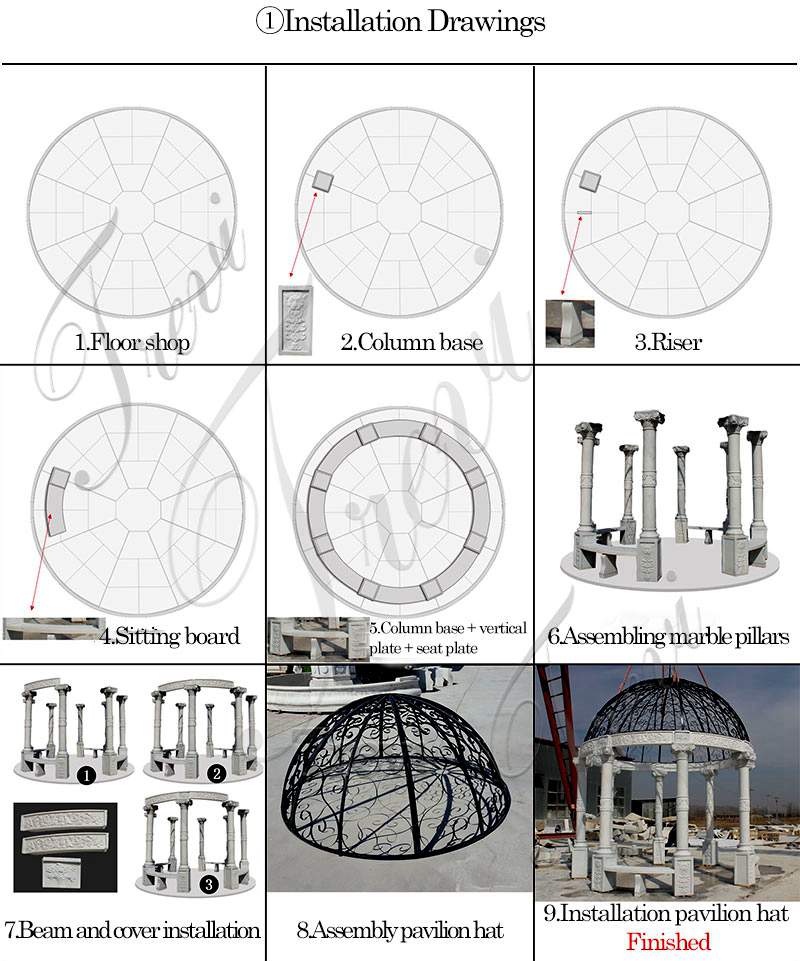 All of our marble pavilions are available for sale! They all made of high quality cast stone. The classical Hand Carved Marble Stone Garden Pavilion is decorated in a large scale garden and our classical garden pavilion is unbeatable. This traditional cast stone design features classic architectural columns and elements honored in formal gardens for centuries.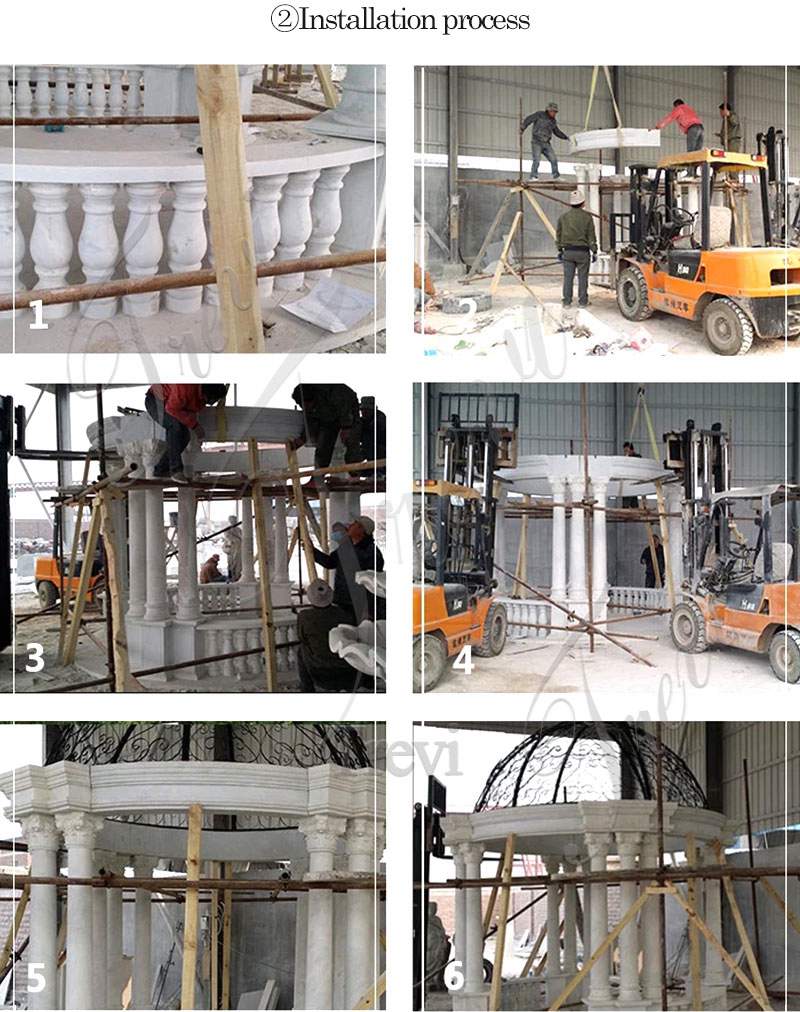 The Advantage of Our Factory:
A. 30-years Quality Guarantee:
All of our sculptures and marble products have a 30 year warranty, which means that if you find any unusual problems with the purchased product, you could quickly contact us for a solution.
B. Lowest Price Guarantee:
We are manufacturers because we have our own factories, not just suppliers. We ensure consultations to suit our artistic quality and our clients' budgets. However, we always advice customers who insist on very cheap price as compared to some other company's product also consider the art standard.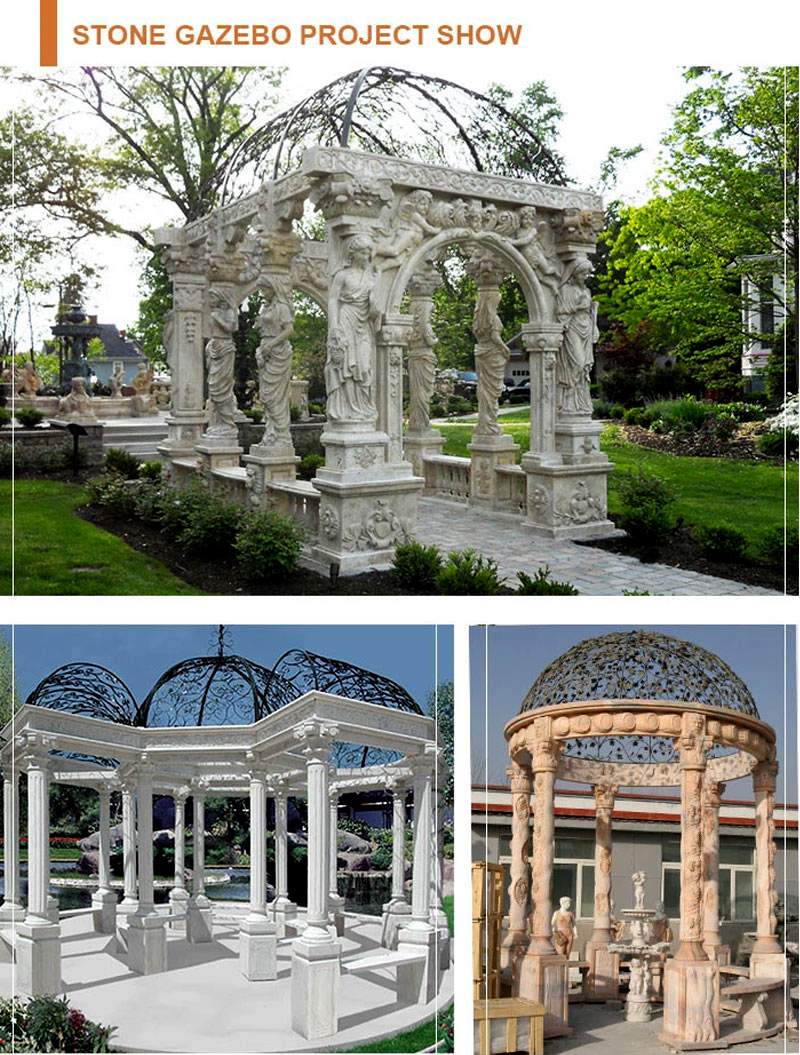 There are a lot of Hand Carved Marble Stone Garden Pavilion designs we have not put on this website in time, please feel free to contact us for the full catalog.