Large Beige Marble Column Gazebo Detail:
With a classic Roman design and a range of notched marble columns, this large beige marble column gazebo is very luxurious and elegant, ideal for public places or park decorations. This marble column gazebo is made of high-quality beige marble material. There is a bench design under the gazebo, and people could sit under the gazebo to rest.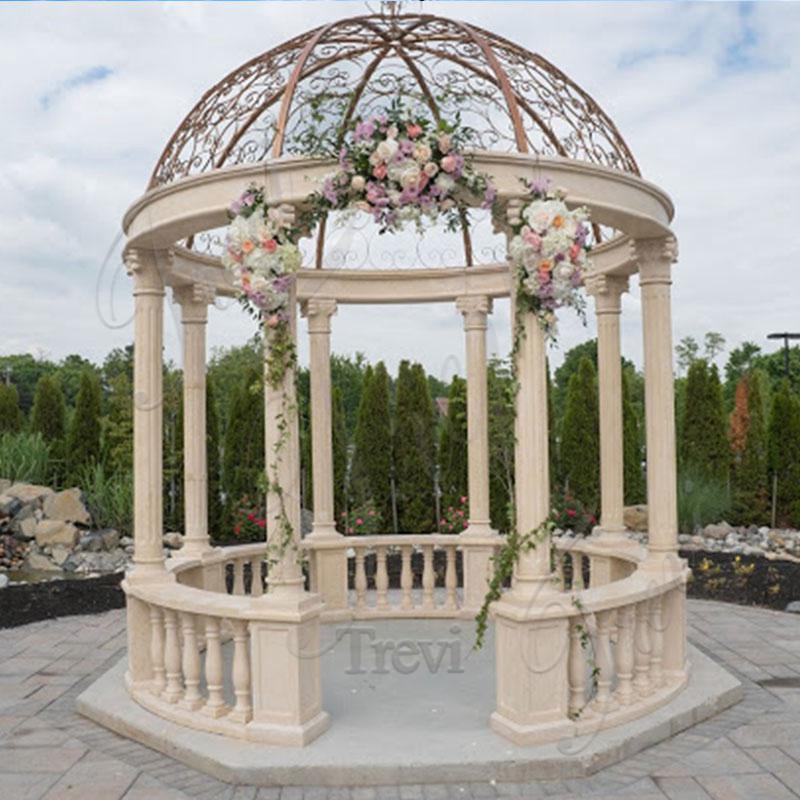 This beige marble column gazebo is the finished product effect after installation. At the top of the marble gazebo, there is equipped with exquisite iron hats. The iron dome is forged by our craftsmen, and we have a variety of designs to choose from. We also rust-proof the iron hats. Ensure that it would not rust when used outdoors.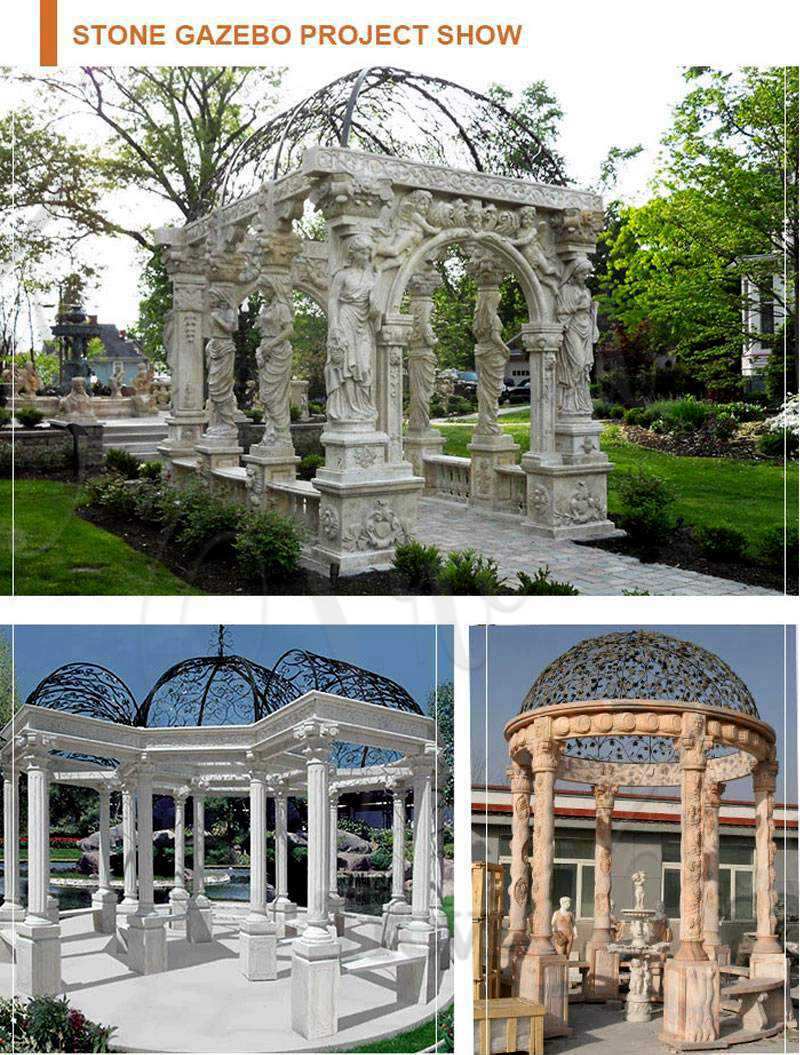 How to Install the Large Marble Gazebo?
You may be worried about how to install after you purchase this large beige marble column gazebo. We would send you the detailed installation drawings to help you install the marble gazebos smoothly. Of course, we could also send you an installation video, through the video you could complete the installation steps independently, without any installation workers.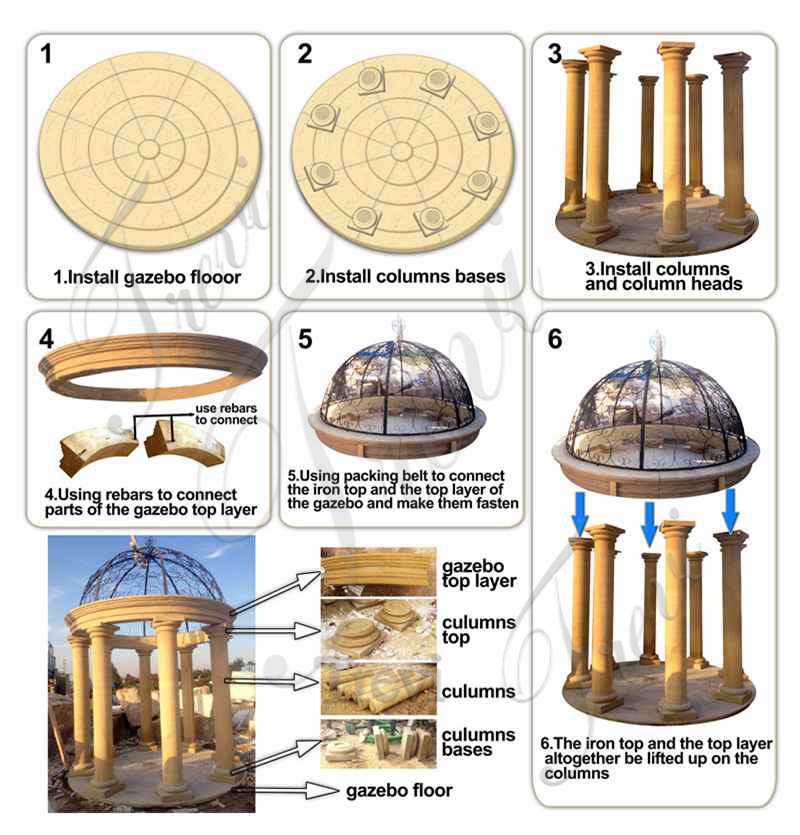 Why Choose Trevi Art Sculpture?
We are a factory specializing in marble carving. Our factory was established in 1983 and has a history of more than 35 years. So we have a wealth of knowledge to provide you with the right marble gazebo. You could use them to decorate your house garden or any outdoor places such as park.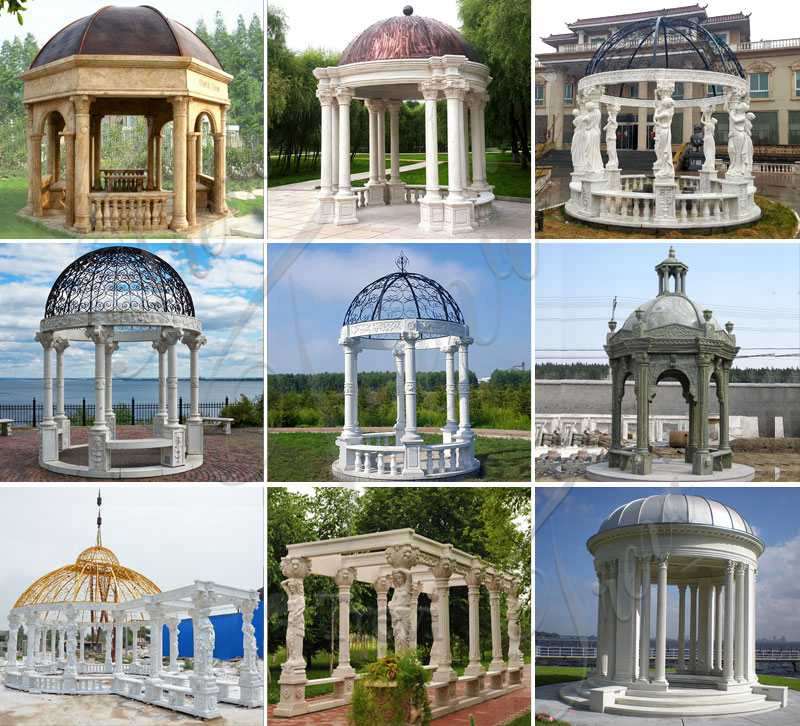 Please believe that at Trevi Art Sculpture, you could get various marble gazebos according to your own decisions and needs. If you are interested in our beige marble column gazebo, please feel free to contact our staff, we would provide you with the best quality products and the best prices.