This Outdoor Decorative Stone Garden Gazebo is enough large for you to decorate the big outdoor garden, public park or other place you want. The marble pavilion not only provides you with a place to rest, but is also the best choice when you are tired of walking outdoors. The marble pavilion also provides a beautiful view of your outdoor garden, whether day or night, this beige marble gazobo highlights its beauty.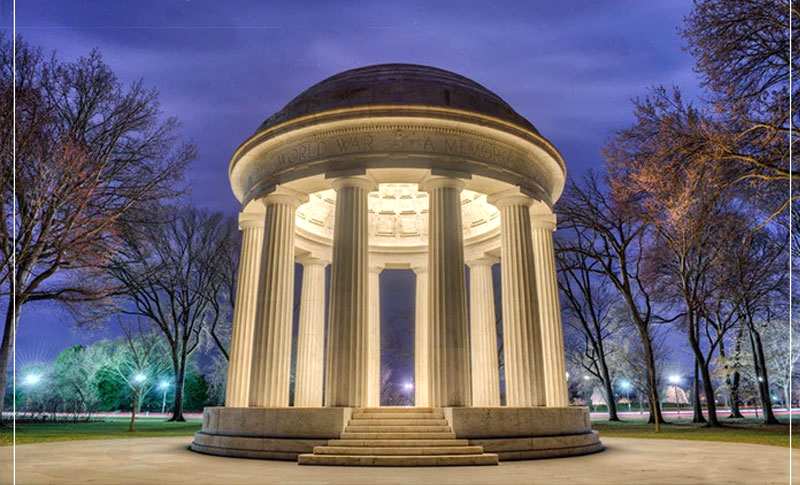 This traditional Outdoor Decorative Stone Garden Gazebo combination with stone columns are made of traditional European Roman columns and is designed according to the size of a conventional pavilion. The size of this large gazebo could be customized according to your size needs.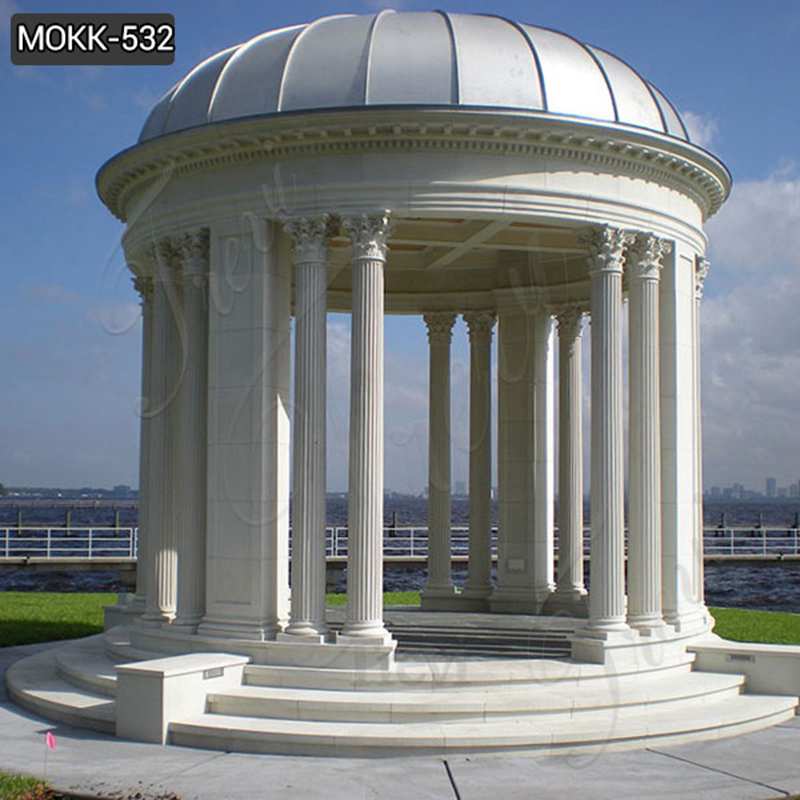 Our Outdoor Decorative Stone Garden Gazebo material is made of high quality natural yellow travertine stone, which takes 30-40 days to complete. This European style marble pavilion is simple in shape and exquisitely carved. We could make it in batches, and also accept personal customization. The regular sales are split packaging, and the assembly needs to be assembled.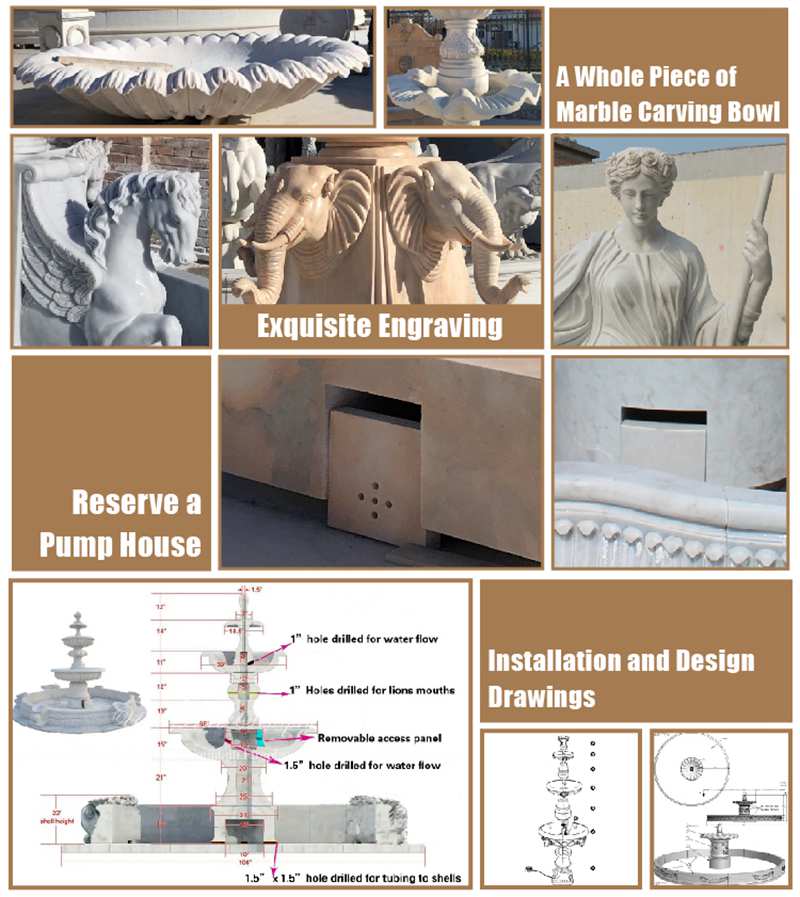 Stone Garden Gazebo Installation Notes:
1. Before installing your beautiful marble pavilion gazebos, it is necessary to ensure that the installation ground is stable and flat, and it is necessary to construct a concrete base layer of not less than 15 cm in advance.
2. Accurately determine the installation position of the gazebos column and the beam and the top plate before installation, and then assemble them in sequence.
3. The splicing of each part in the installation process should be accurate and strict, and the gap should be firmly bonded with special marble stone glue.
4.If the gazebo you bought has a iron hat, the installation of the outdoor gazobo's cap must be completed in the ground first, and then the whole crane is used to hang up and install.
Do you want to get a beautiful Outdoor Decorative Stone Garden Gazebo for home garden? This stone gazobo is the best choice for you, or if you are finding other styles, please contact Trevi Art Sculpture quickly!