This is a beautiful marble outdoor wedding gazebo. The whole gazebo is made of pure white natural marble, and the cast iron hat on the top is also white, so it looks beautiful and noble. In particular, the white marble gazebo is slightly decorated with flowers, which is very suitable for a wedding venue. Such a beautiful and dreamy scene would be one of the highlights of your wedding, which would be unforgettable for a long time.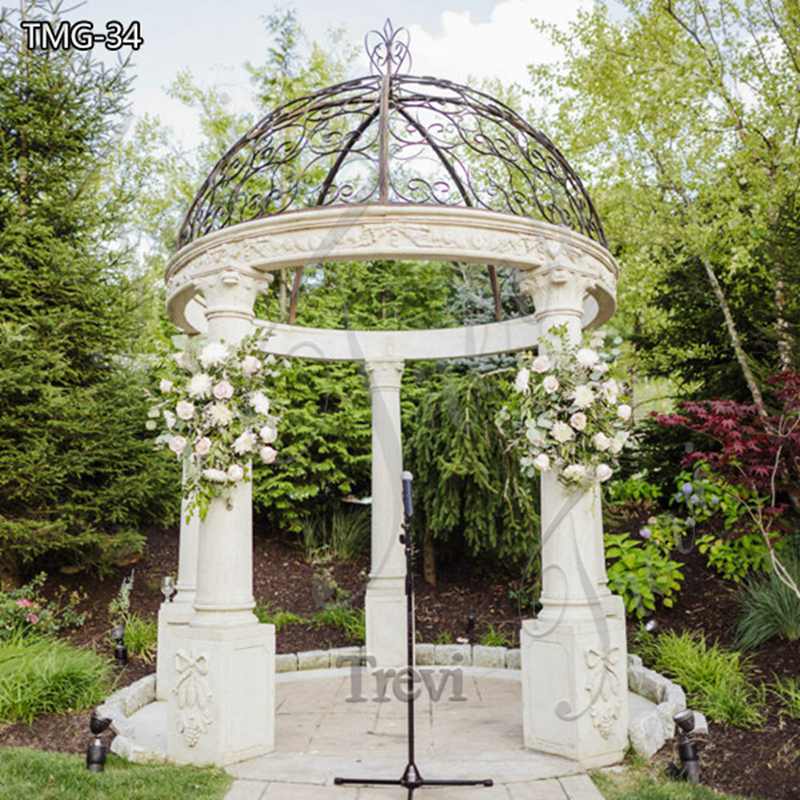 Strong Enough Gazebos:
Marble wedding gazebos are made from high-quality marble that is strong and durable, which means they could withstand the elements and last for years. Unlike other materials such as wood or metal, the marble would not rust, rot, or warp, making it ideal for outdoor use. Moreover, Trevi uses solid marble pillars to support the entire gazebo, which could withstand strong winds, snowstorms, and other severe weather.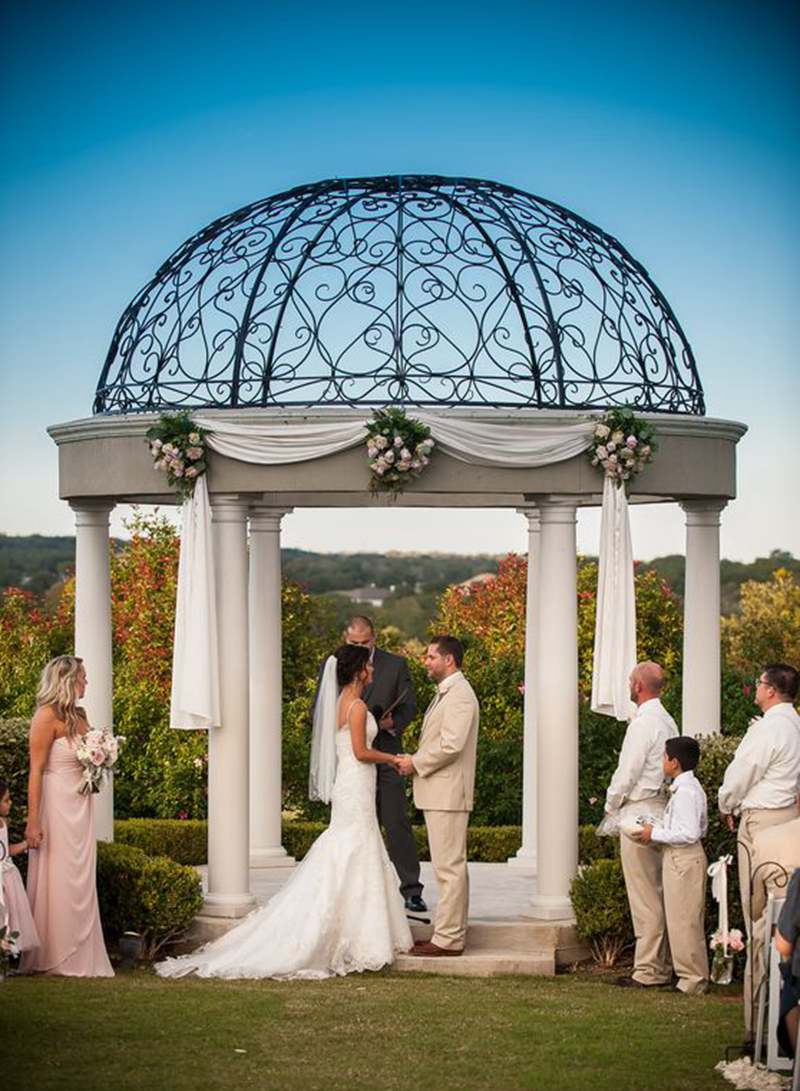 More Marble Wedding Gazebos:
There are many styles and types of marble wedding gazebos for sale in the Trevi factory, whether it is a large wedding gazebo, a marble wedding gazebo with rich carvings, a simple style marble gazebo, etc. We have made all of them. Of course, you could also customize the size of the gazebo, carving patterns, the shape of the gazebo, hats, etc. according to your needs. Our excellent designers and production artisans would help you realize it.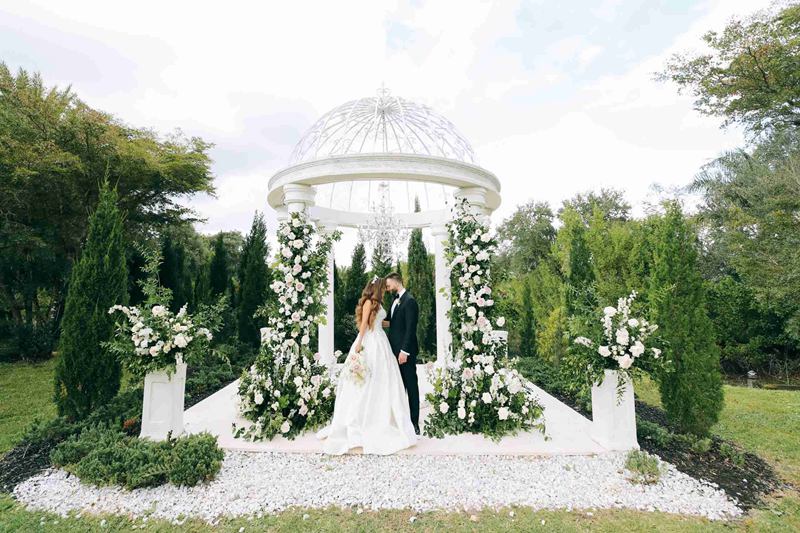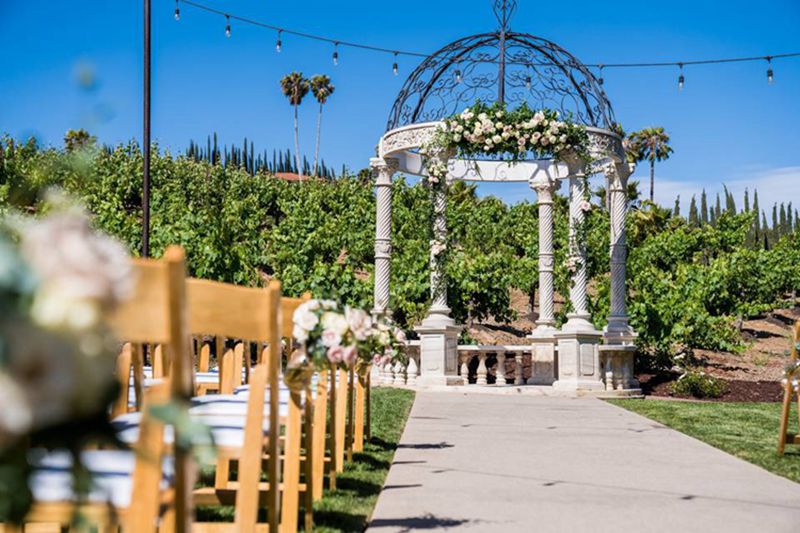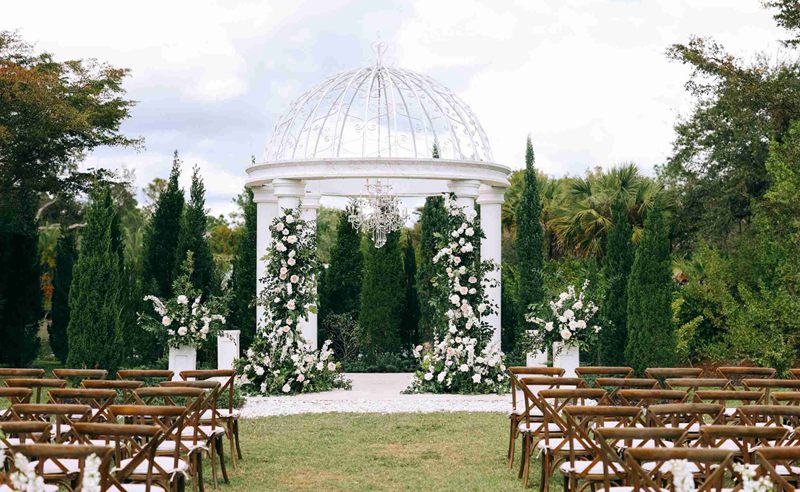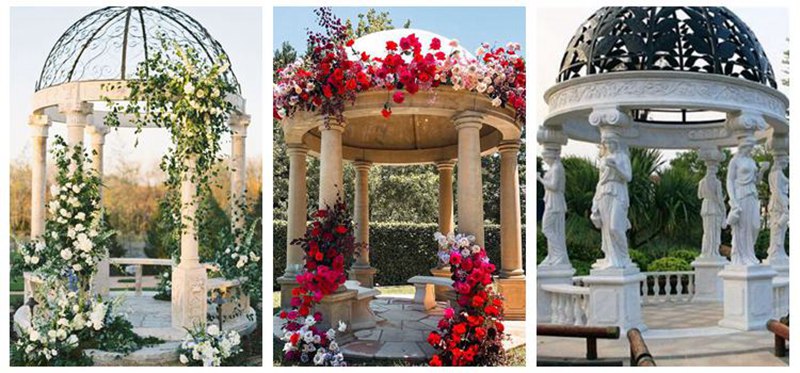 Precautions When Installing the Gazebo:
First, you need to make sure you have a level surface on which to place your gazebo. This would ensure that the structure is stable and safe for your guests. If necessary, the ground could be hardened with cement in advance.
Secondly, please follow our detailed instructions for installation, which would allow you to complete the installation of the gazebo quickly and easily.  So, as long as you follow our markings and installation instructions, you'll be done in no time.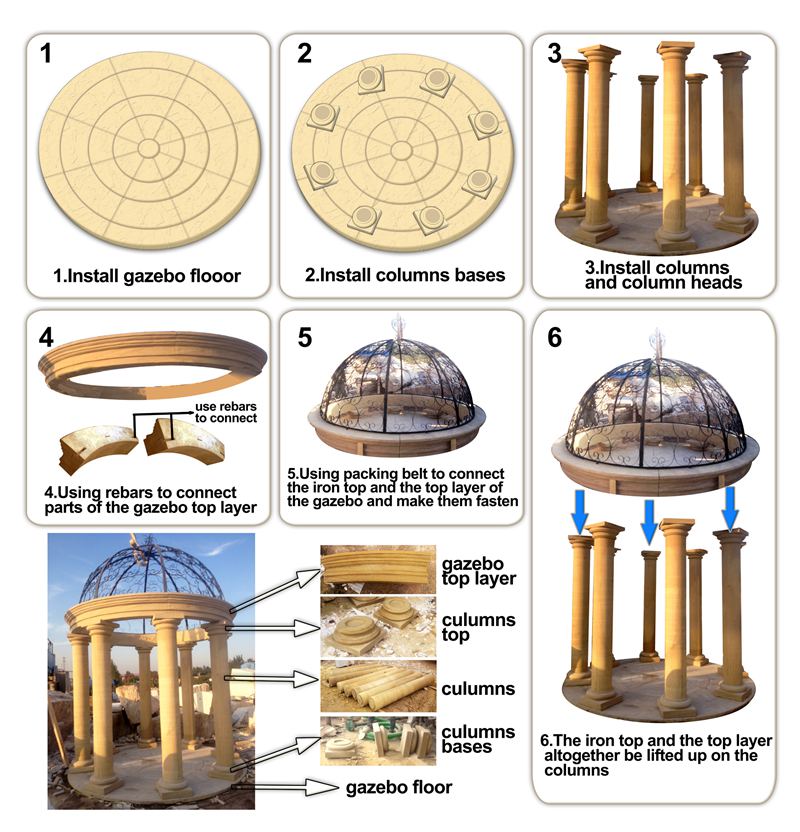 Trevi has its own factory and could give you a factory price guarantee. If you are interested in this outdoor wedding gazebo, please feel free to contact us.