White Marble Plant Pots with Round Basin Detail:
This white marble plant pot has a very beautiful design with a round basin, which is very suitable for growing flowers or other plants. Our marble masters use natural pure white marble materials to make them to ensure the quality of the products.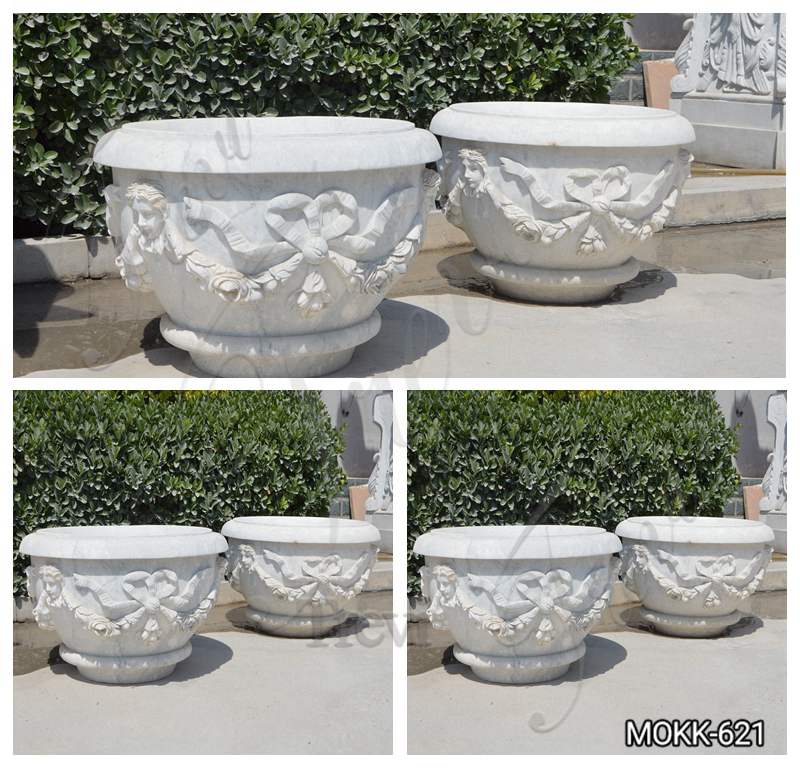 On the outside of this white marble plant pot, there are carved beautiful figure head head sculptures and other beautiful patterns. These are all hand-carved by our experienced marble masters. Our marble masters have many years of carving experience and are engaged in the carving of marble products all year round. Therefore, all the carving details are displayed in place.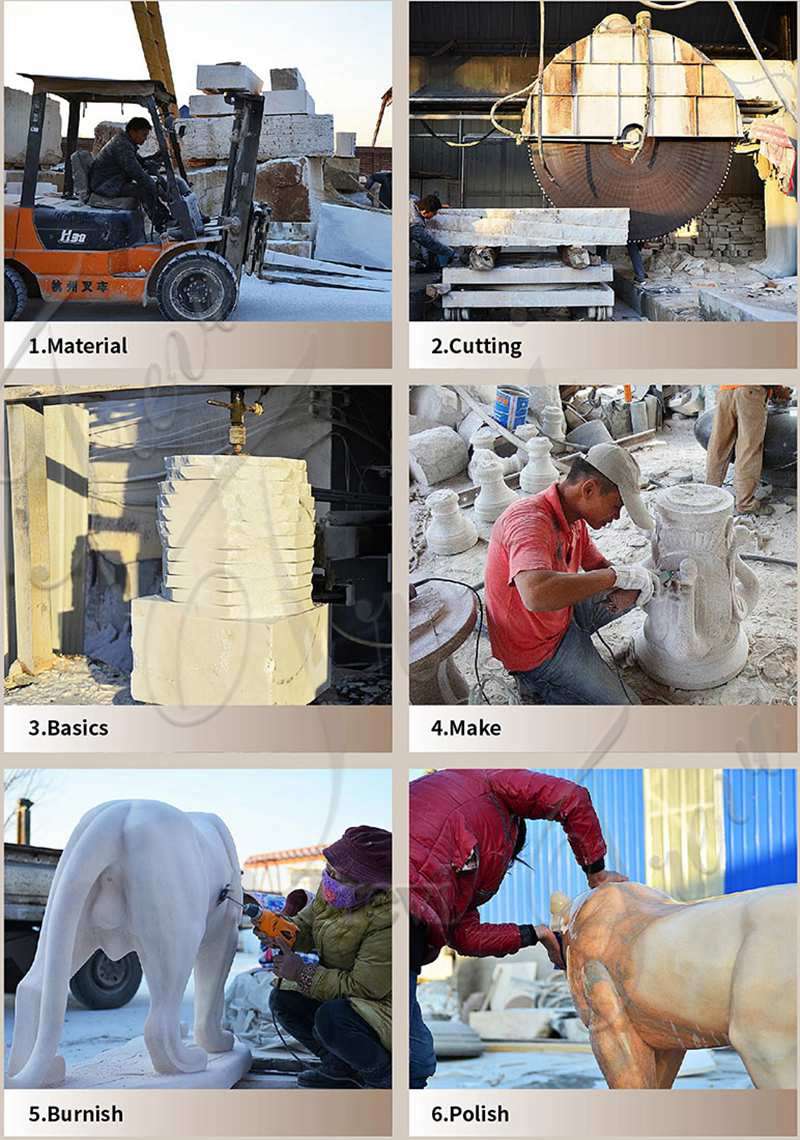 Why Choose Marble Plant Pots?
As we all know, marble plant pot is an essential decoration in outdoor garden, park or at home. Because marble flower pots are not only decorative, they could also be used to grow plants. Here we have a series of marble flowerpot designs to choose from. The size and design of marble planters at Trevi Art are very comprehensive.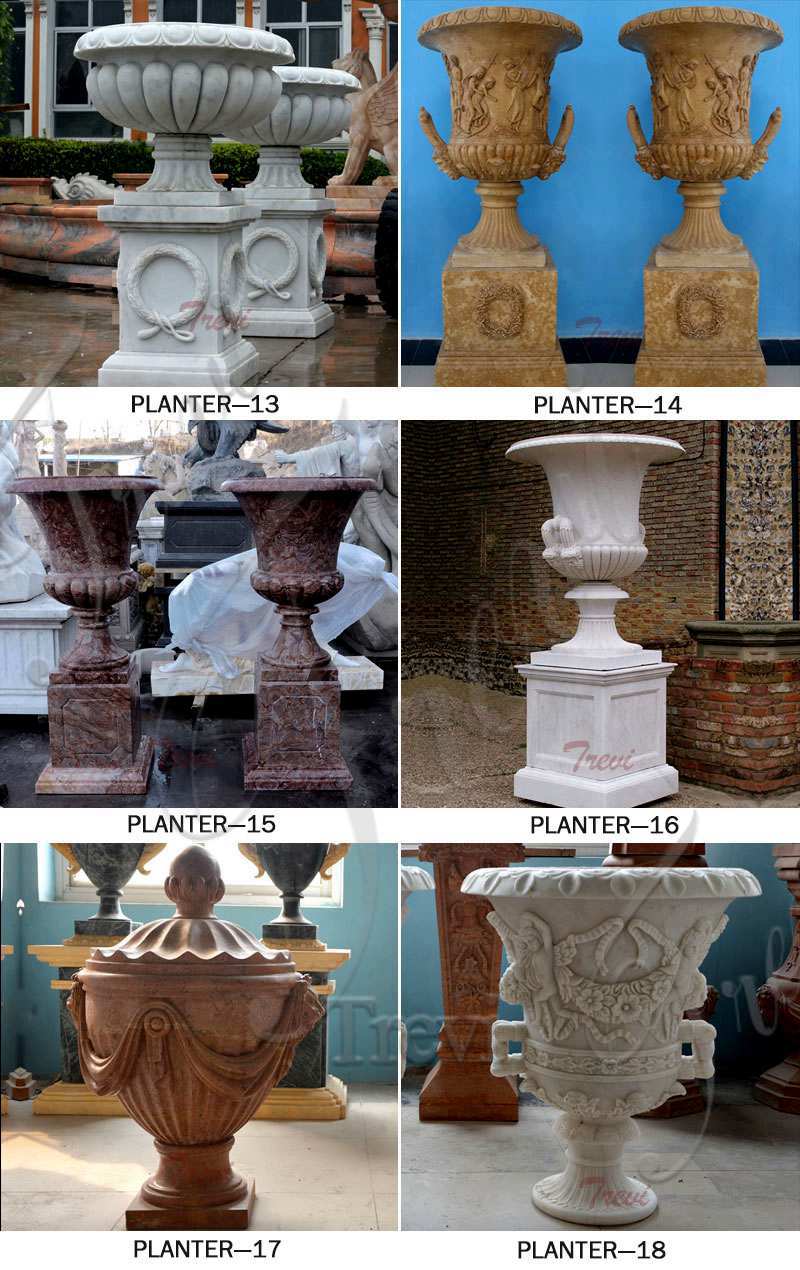 How to Transport to Your Destination?
Many customers would firstly consult with our sales staff and whether our products would be shipped to their places. In fact, you don't have to worry about it at all. Our company focuses on the export of marble products for many years. As long as you tell us the information about the port near you or the city you live in, we could arrange a suitable transportation plan for you.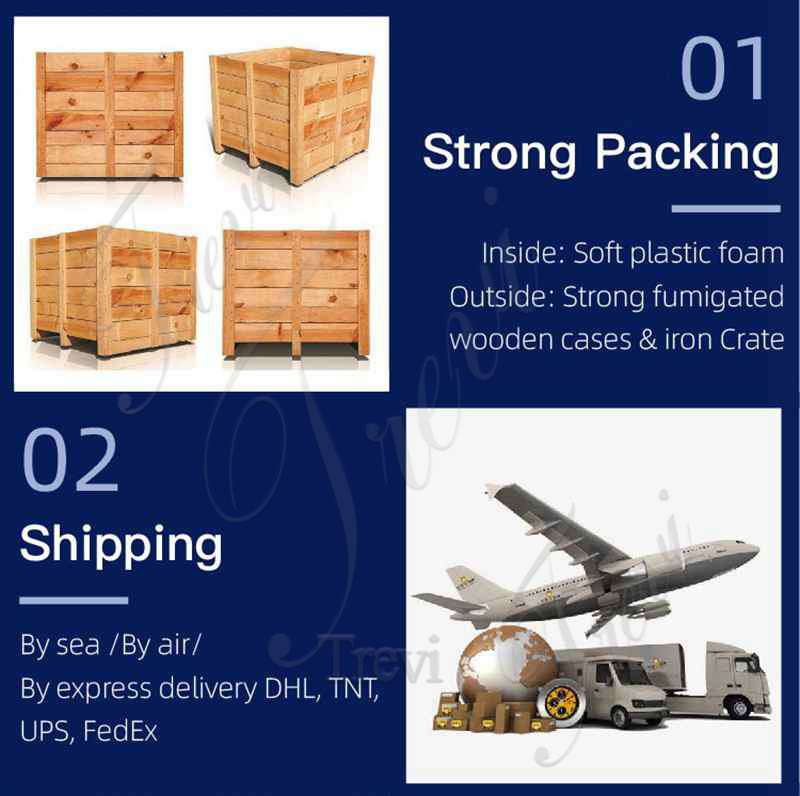 If you are interested in our white marble plant pots, please feel free to contact us, whether it is email us or leave a message on our website, we would reply you within 12 hours. And usually our price is lower than the price you buy locally.