This unique outdoor garden landscape golden marble gazebo shapes round, the column is carved from natural marble. Our Saudi Arabia love golden color very much, so a part of the columns is made of beige marble. And there add some beige marble carving at the top of the round marble gazebo. Besides, the metal top of the outdoor round marble gazebo is also be colored to golden. This outdoor garden landscape golden round marble gazebo is full of  Saudi Arabia style when you see it at the first sight.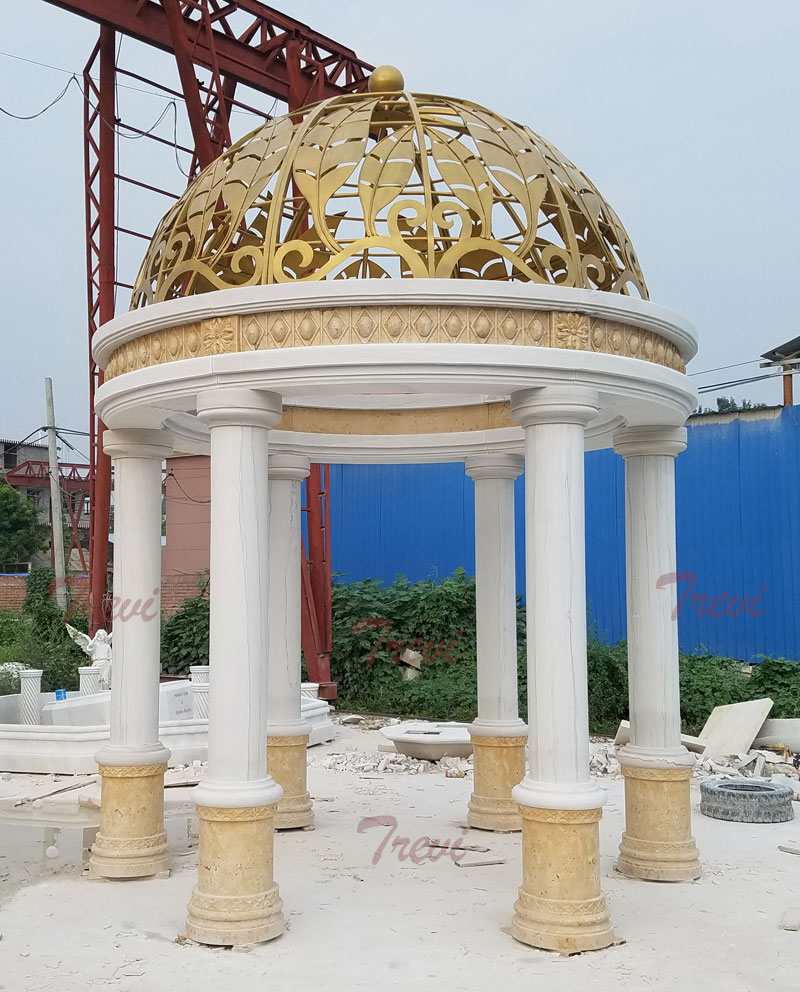 Of course, the design and color of outdoor garden landscape marble gazebo is not confirmed, any change is accepted. Marble gazebos are custom made to whatever size the buyer is looking for. They are also made to order so you can also get the color of your choice. Many earth tones are contained in marble like browns, golden oranges, and even various shades of white. Each marble gazebos has spectacular veins that are provided by the nature of the rock itself.
Trevi Art gallery provide bespoke marble gazebo design, contact us now for more reference!