Details of the Marble Gazebo:
A marble gazebo wedding is outdoor decor. And, natural marble pavilion is our hot selling product. And this pavilion is carved from high-quality marble material. We all know that natural marble is a stable and beautiful material, so the service life of our pavilion is very long. The top of the marble pavilion is supported by 6 marble columns. Of course, the column heads are carved with beautiful flower ornaments. Therefore, the whole of the pavilion is very attractive and lively. Of course, our columns are very stable and could support beams and iron tops.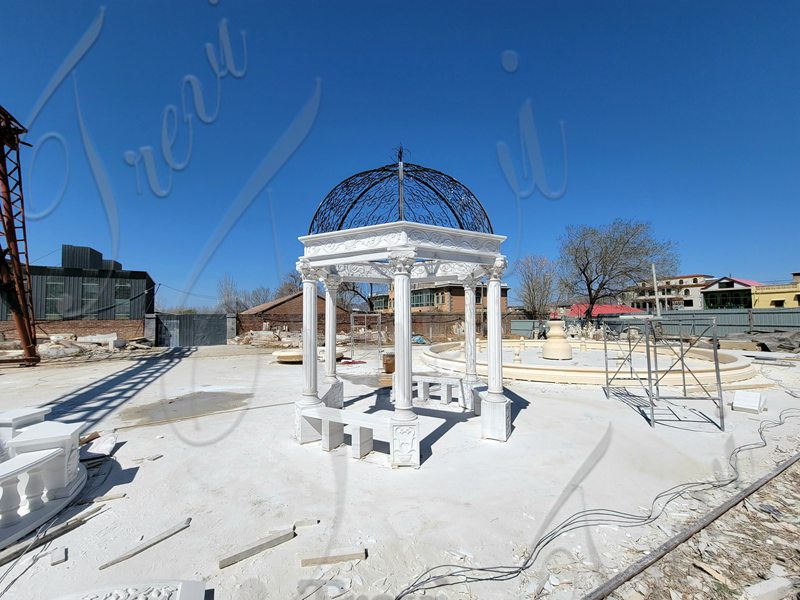 Material and Color Options:
This outdoor marble gazebo is carved from natural marble. And, we have different colors like beige, black, brown, etc. We would buy the material from the mine so we could get a very good price. Every month, we have professional workers picking materials from the mine. We were able to make sure that the kiosks were not only at good prices but also good-looking. Our artists are the best master carvers. Please let us know if you have a request for the color of the marble. We would do our best to accommodate your requirements and carve the perfect marble gazebo for you.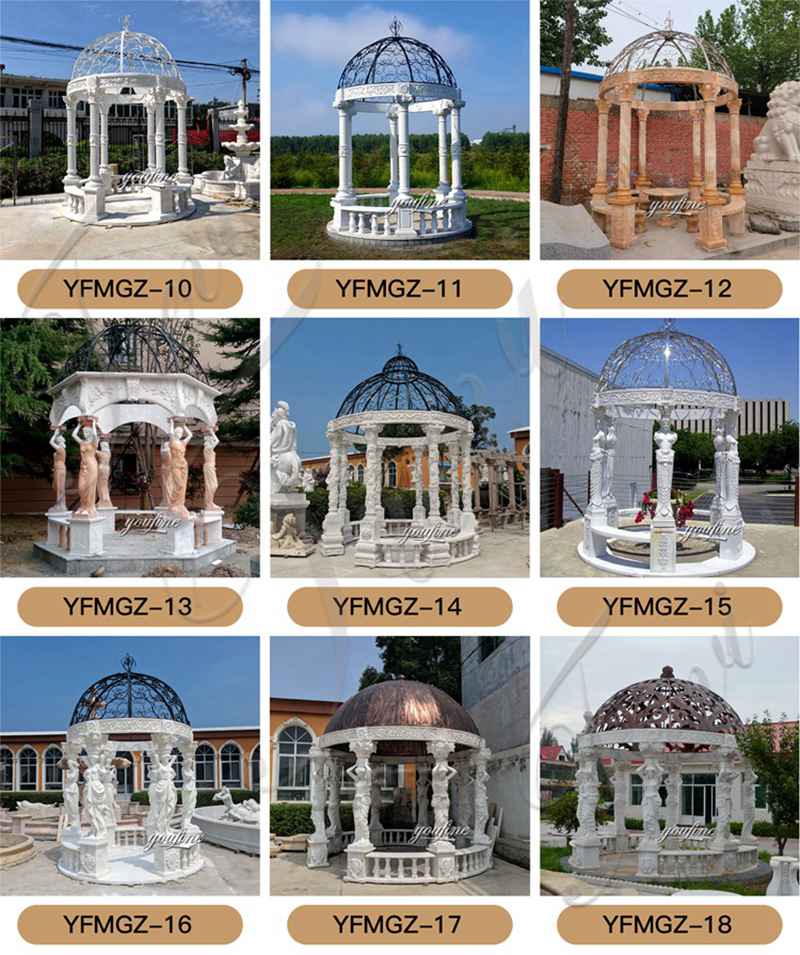 Exquisite Detail Carving:
The carvings in our pavilion are all handmade. Artists need to tap and polish the details bit by bit by hand. Because it is handcrafted, every detail of the pavilion could be handled well. The whole carving process is long and not easy. You could see that the flowers and plants of the pavilion are very vivid. So the overall shape of the marble gazebo is to look attractive.
Provides Comprehensive Installation Instructions:
From the moment Trevi staff contact you, we would serve you with integrity and sincerity. And, as a professional marble pavilion export factory, our staff is very professional. Therefore, we would provide you with comprehensive installation instructions. We could not only provide you with installation videos but also live videos to guide the installation process. We guarantee you could get a beautiful pavilion. And, under our patient guidance, you could easily complete the installation.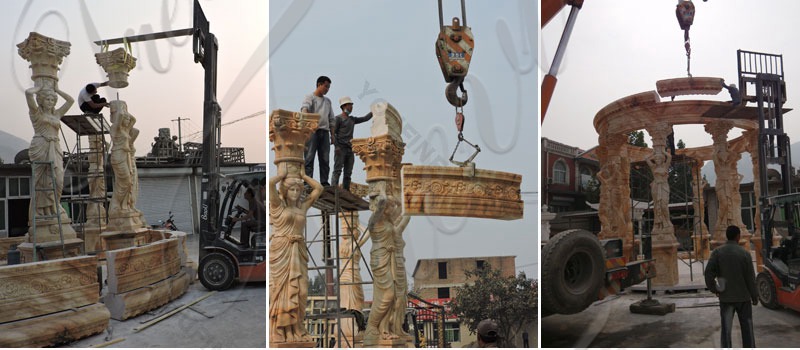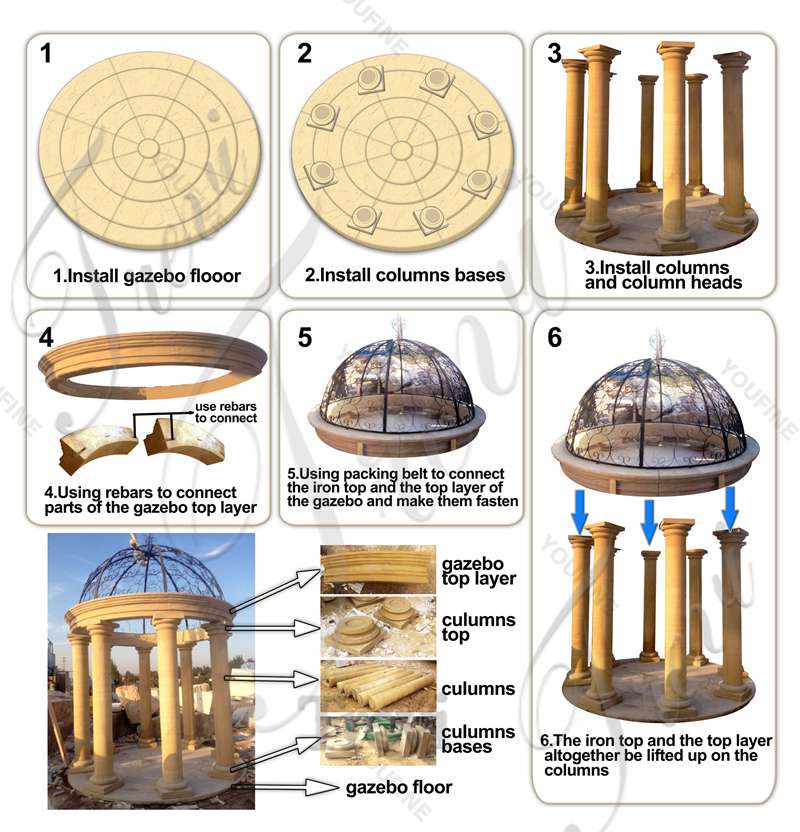 So choose Trevi, we would provide you with the best quality marble pavilion and the best service. If you have any needs, please contact Trevi immediately.