Are you looking for a marble pavilion to decorate your home garden? What style of pavilion is do you want to get? If you are still hesitating, then this Marble Stone Gazebo with Lady Statues would be your best choice. Our marble gazebo is pure hand carved, and the statues on each pillar are carefully carved by our experienced and professional marble sculptors.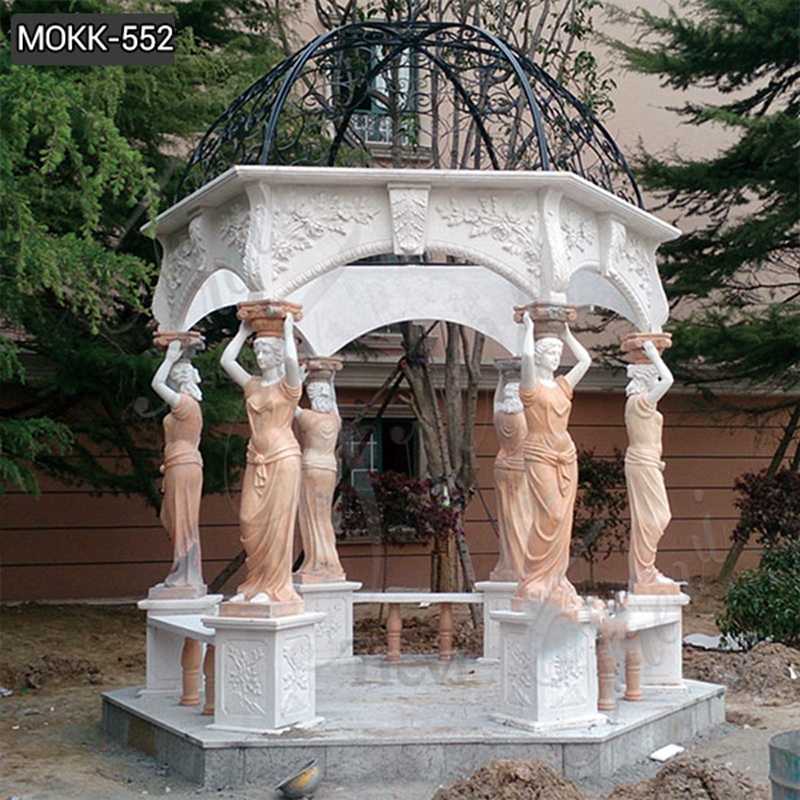 Marble Stone Gazebo Detail:
These pillars of the stone gazebo are hand carved European figure statues, they stand on a marble base with carved patterns. The size of this gazebo is in line with the traditional gazebo design, with a diameter of 3 meters and a height of 4.5 meters. Of course, we could also customize it according to your size requirements. Our marble pavilions use natural pure white marble raw materials, and the clothes on the characters are made of high quality yellow marble.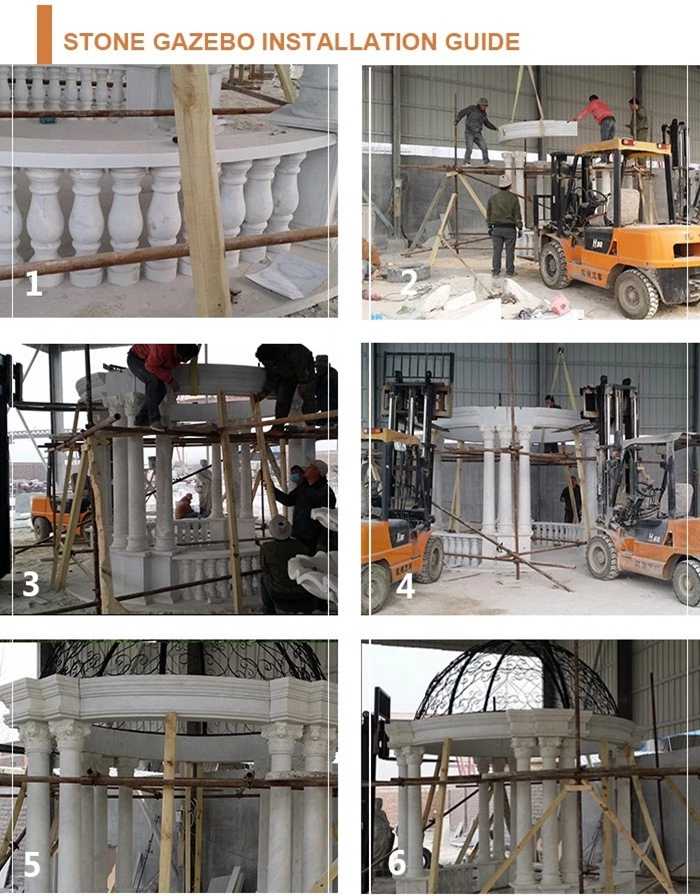 Even if each park has a marble stone gazebo, a beautiful pavilion is a symbol of the park, where people could rest and chat in the pavilion and take some pictures. Of course, any home garden or front door could be equipped with a beautiful pavilion, you could enjoy the spare time with your family in it, it would be a very happy time. Choose a comfortable and beautiful pavilion that would bring you a lots of fun.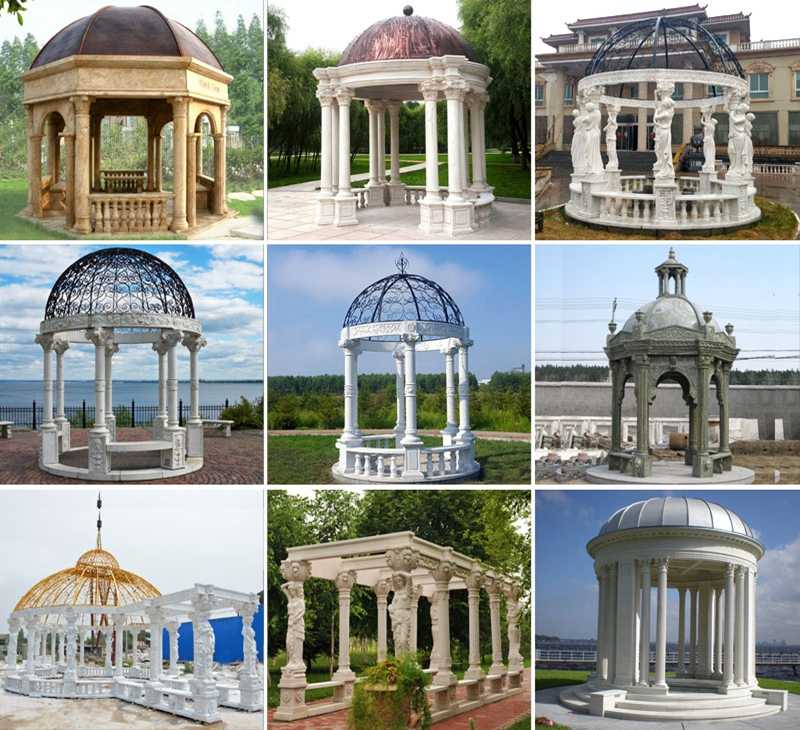 Trevi Art Sculpture Technique:
All of stone gazebos from Trevi Art Sculpture has shine effect. Our marble master pays attention to the little detail of the product. Thay are come from the family in the filed of sculpture generation by generation. They learned carving from an early age, so any complicated patterns are not a problem for our master, we focus on creating new idea and catch the develop rate of society. The marble sculptures and products from our company must be popular with all age.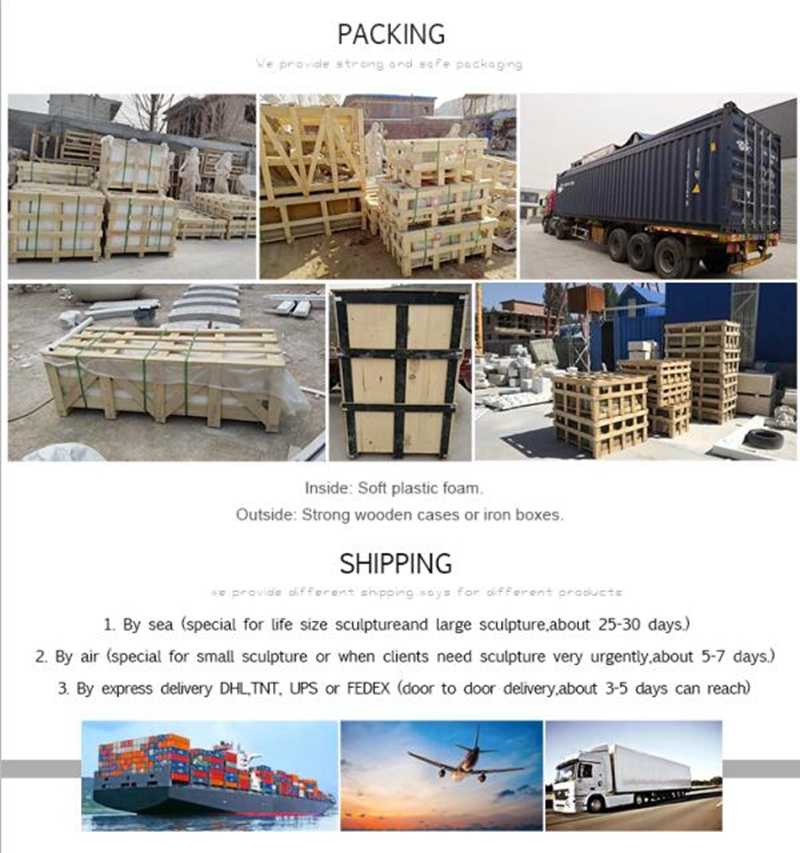 We pay attention to the details of production. In the production process of this marble gazebo with lady statue, we would strictly control the quality of the products. Our staff would communicate with you in time about the products progress and provide you with photos to keep you informed.