Marble Table and Bench Details
There is a string of patterns next to the Marble Table and Beach, and the legs of the table and beach are also engraved with exquisite patterns, reflecting a retro atmosphere and beauty. The material of this white marble table and bench is carefully selected. The surface of the benches is treated very smoothly, and human skin directly touches the surface without being damaged. If you want to have both a table and beaches to decorate your garden, this set of marble tables and benches is a good choice.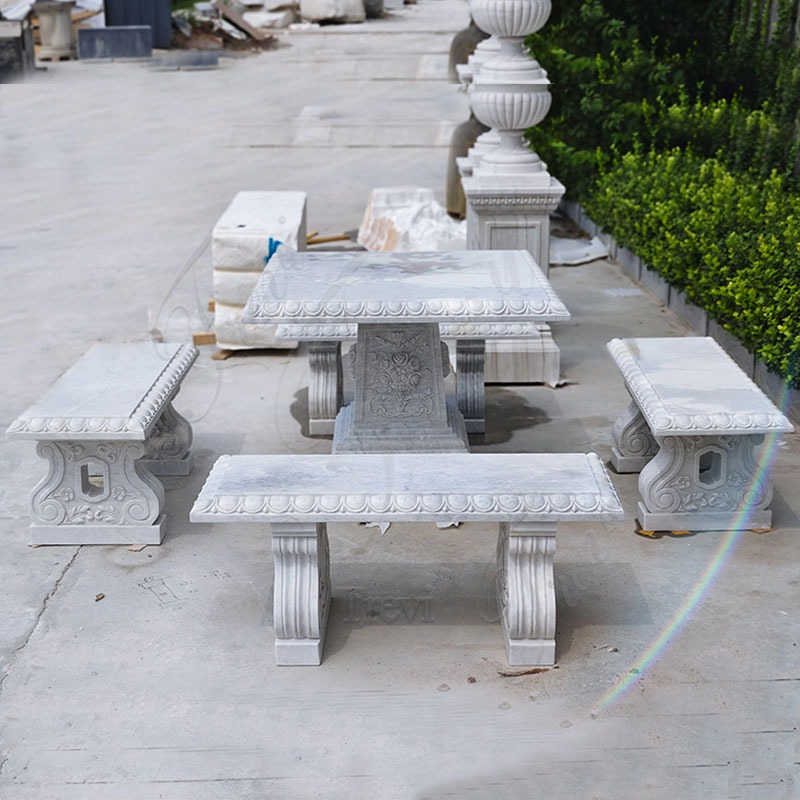 Choosing High-Quality Marble Materials
Our marble table and bench are made of high-quality natural marble material. These marble materials used for tables and benches are selected one by one by our director Dora in person. The quality of the material is an important factor in the ability to carve high-quality tables and benches. high-quality white marble material that can be placed outdoors and used for hundreds of years without any quality problems. Therefore, our marble table and bench would be a beautiful sight in any outdoor garden, lawn, or estate.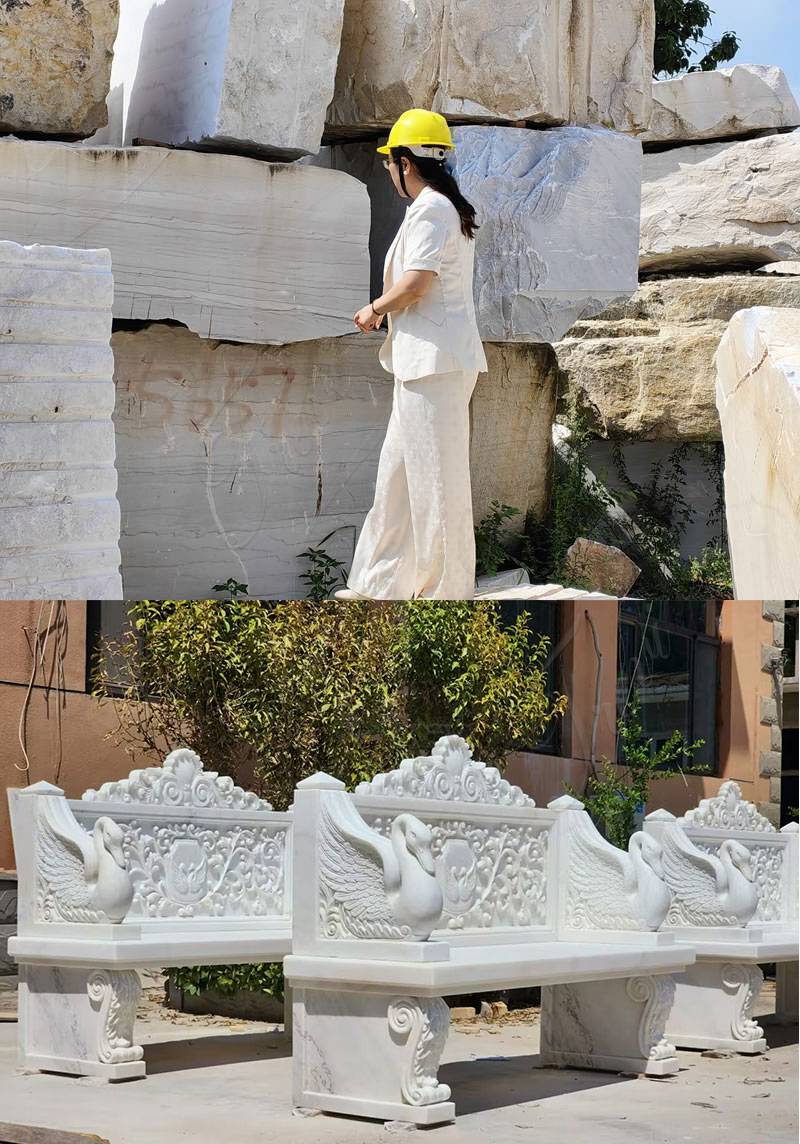 TREVI Factory'S Advantages
After the marble table and bench are successfully made, they would go through several processes of polishing. When our QC team inspects the goods, they would use some silk fabrics to contact the surface of this bench to ensure that it would not be rough and wear people's clothing and skin. The QC team would also sit on this bench and measure their load-bearing capacity. All your concerns, our QC team, and our sales staff will help you to test and check. Make sure that the last thing in front of you is the marble table and bench that would satisfy you.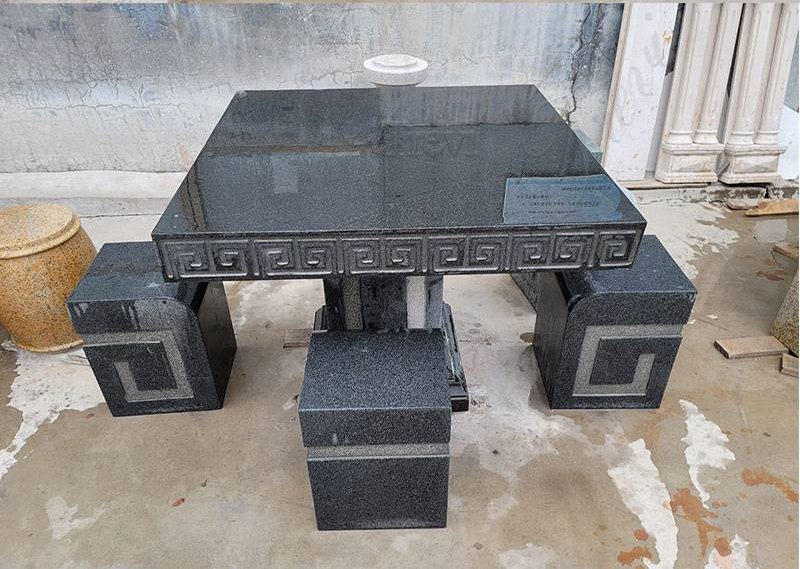 More Marble Table and Bench Choices
We offer a wide selection of high-quality marble table and chair sets that are sure to elevate any living or dining space. Our collection boasts an extensive range of exquisite designs and styles crafted from premium-grade marble. Each marble table and chair set is meticulously crafted to ensure exceptional quality and durability. Our skilled artisans pay meticulous attention to detail, resulting in beautifully finished pieces that exude both elegance and functionality.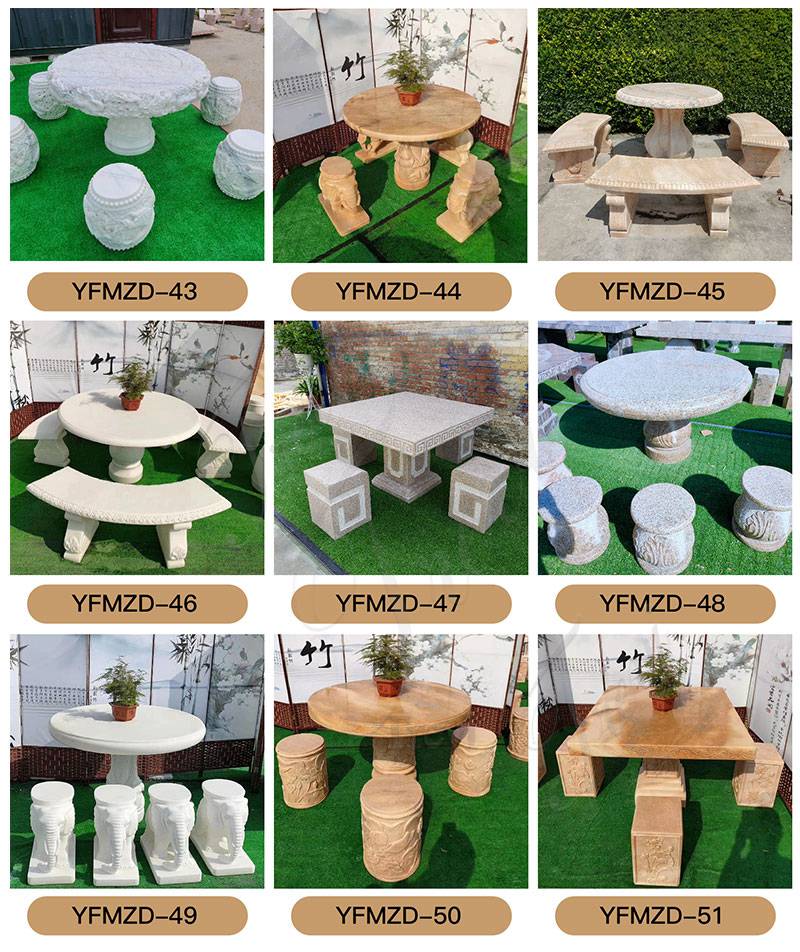 TREVI is responsible for every customer. We have professional staff on duty 24 hours a day. So, if you are interested in this marble table and bench, or you have other needs, you can contact us at any time.