It is a round marble garden table and four rectangular marble chairs. The whole set of tables and chairs is made of pure white natural marble, which looks noble and beautiful. More importantly, tables and chairs made of natural marble have sufficient hardness and can have a long service life even outdoors. So, you can place it indoors as a dining table or as decoration in the garden.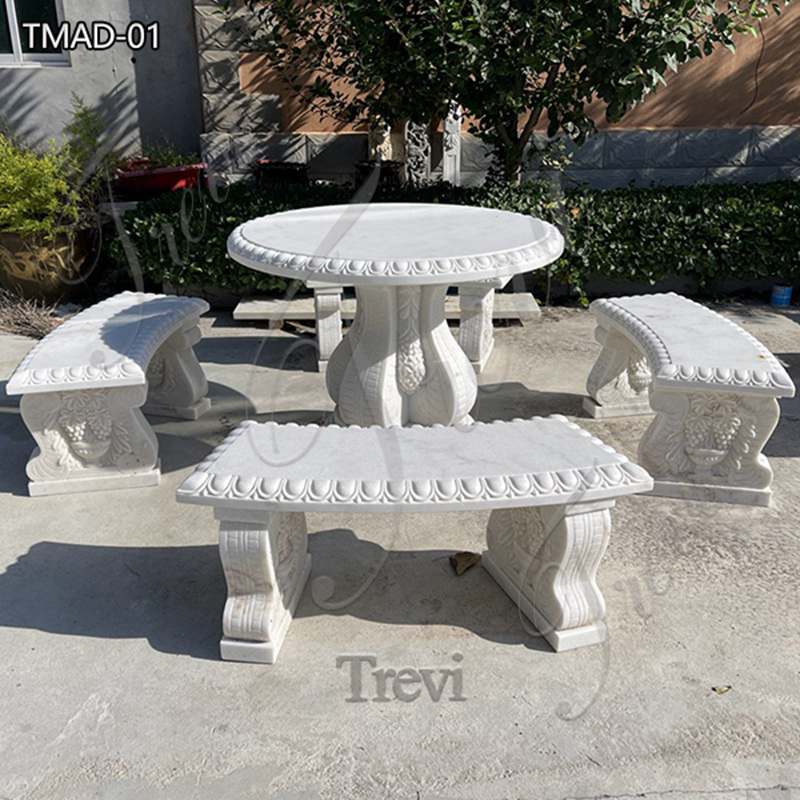 Pure Hand-Carved Products:
Such modern marble dining table and chairs made by the Trevi factory are all hand-carved by the masters. Our masters have rich carving experience. Whether it is the grape carving on the table or the chair or the flower carving on the edge of the table, the carvings are deep and beautiful. So our tables and chairs are still good home decorations. All the customers who bought our tables and chairs rave about them. The beauty and texture of pure hand-carved make it have both practical value and aesthetic value.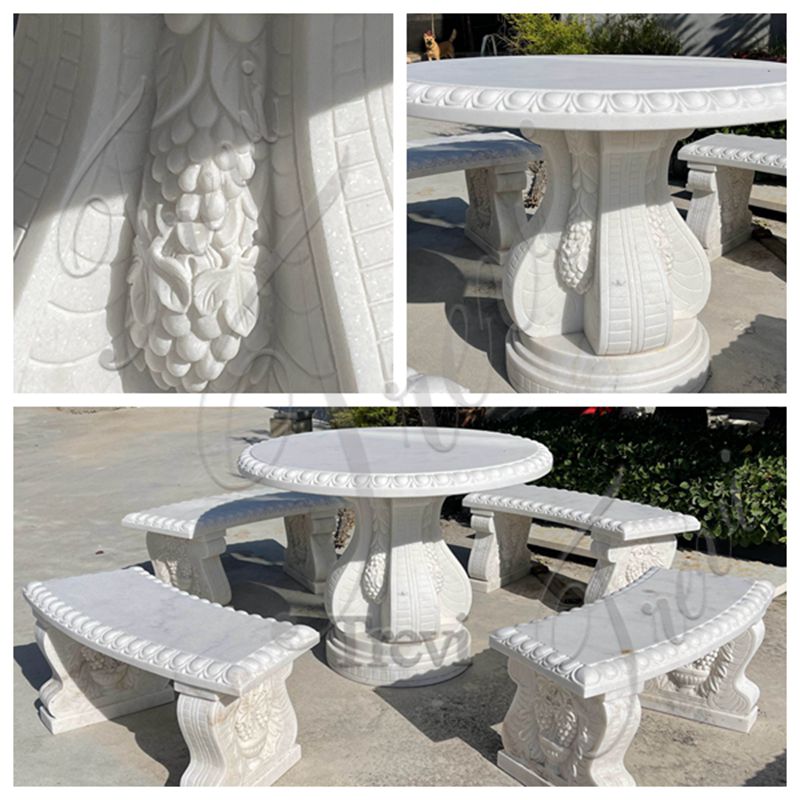 More Table and Chair Designs:
Many marble tables and chairs have been made in the Trevi factory. Round marble tables and chairs, oval marble tables and chairs, square marble tables and chairs, white marble tables and chairs, beige marble tables and chairs, etc. Of course, the carvings on the marble tables and chairs can also be customized according to your needs. As long as it is what you want, our designers and sculptors will do their best to help you realize it.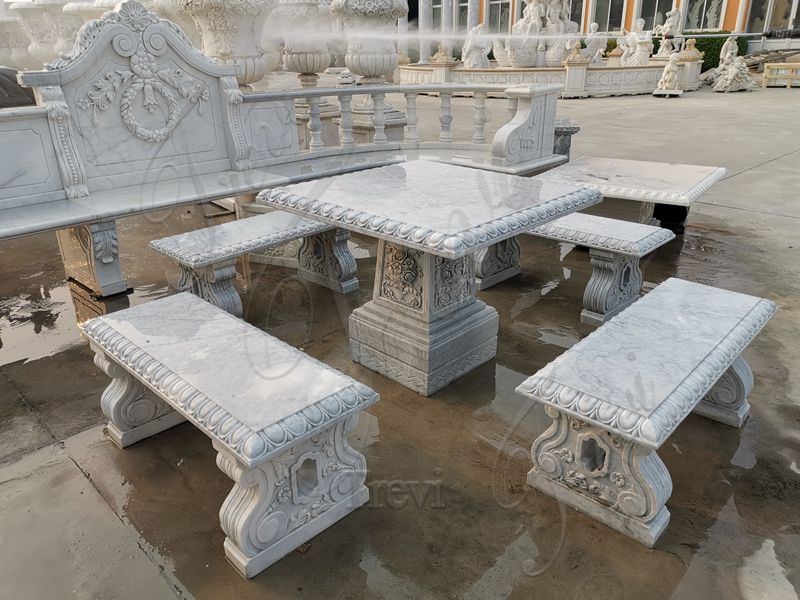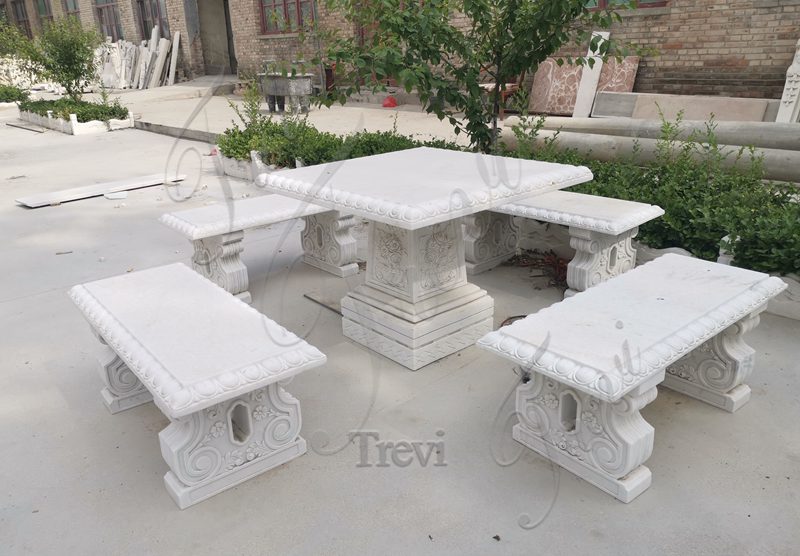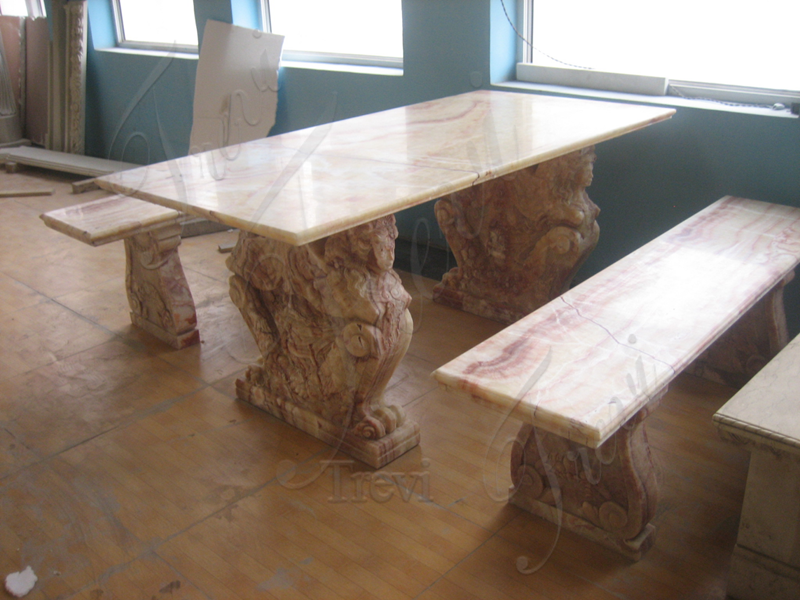 Factory Price Guarantee:
Trevi can guarantee the factory price to every customer. Trevi factory is located in the famous hometown of sculpture in China, Quyang County, Hebei Province. Our factory has a production department with a clear division of labor, which can provide you with integrated services from material selection to sculpture production to transportation and packaging. There is no middleman to make the difference in the whole process. So, we guarantee you good value for money by buying marble sculptures from Trevi.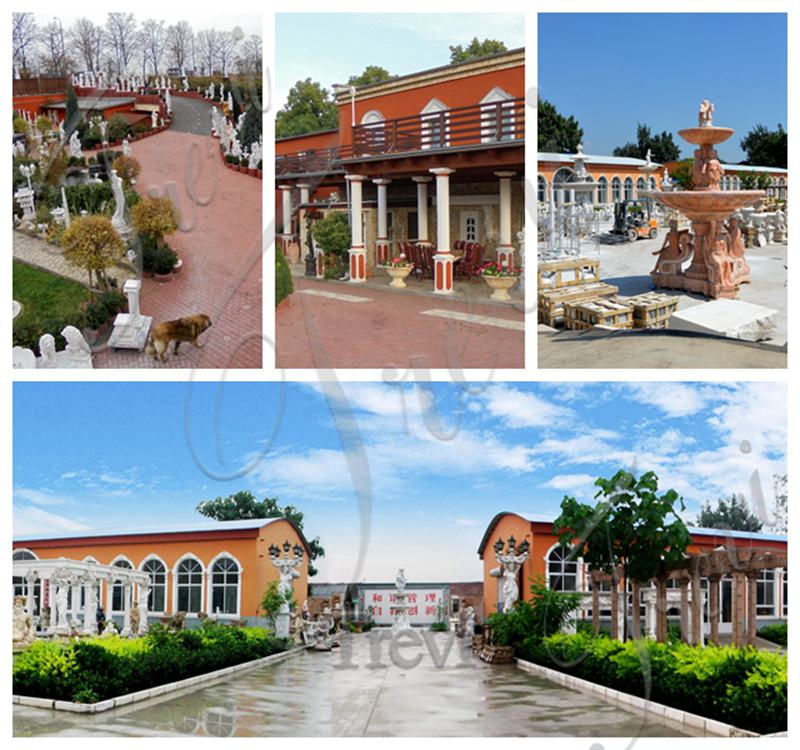 Trevi welcomes friends from all over the world. If you are interested in the marble garden table and chairs, please feel free to contact us.