White Marble Apollo Bath Sculpture Detail:
We use the fine white marble raw materials to make these classic marble Apollo Bath sculptures. All the amazing details are hand-carved by our professional marble craftsmen, which completely restores every detail of the marble famous sculpture. We could guarantee that our sculptures are of museum quality.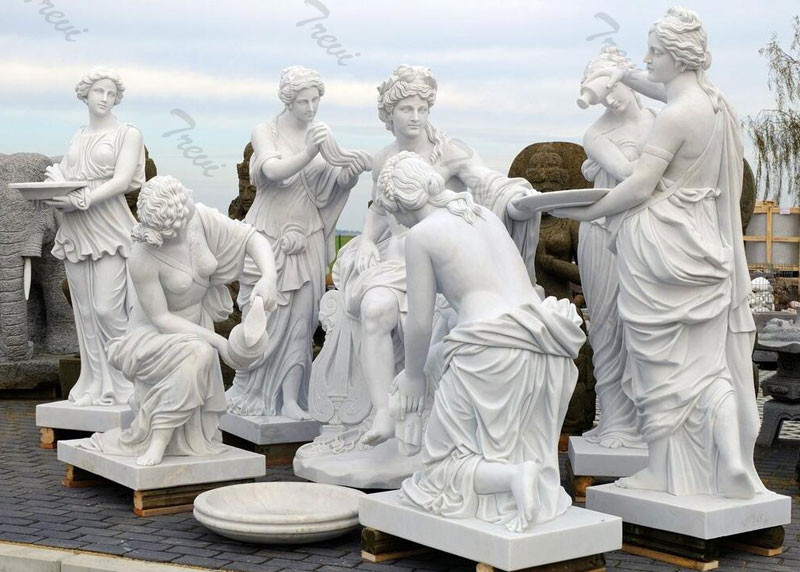 Our exquisite Apollo Bath marble sculpture could be placed in any public places such as gardens and parks, which is definitely a beautiful landscape. Every detail of our sculptures is meticulously crafted, and the polishing is also in place.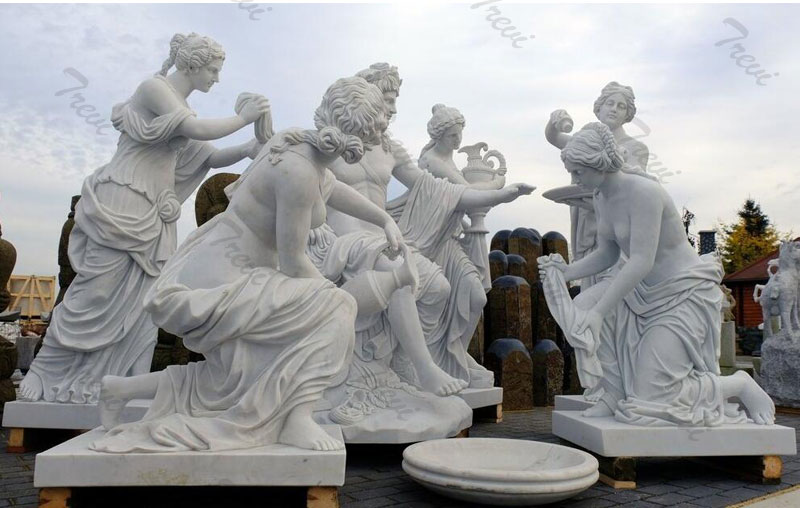 The Introduction of Trevi Art Sculpture:
Trevi factory is located in the beautiful marble sculpture hometown of Quyang County, Hebei Province, China. As we all know, the Quyang carving experience has been thousands of years since the Western Han Dynasty. So Trevi Art Sculpture has a wealth of experience in carving various marble statues, animal sculptures, fountains, fireplaces, Roman columns, gazebos, wall reliefs, religious figures, and many other sculptures and stone products.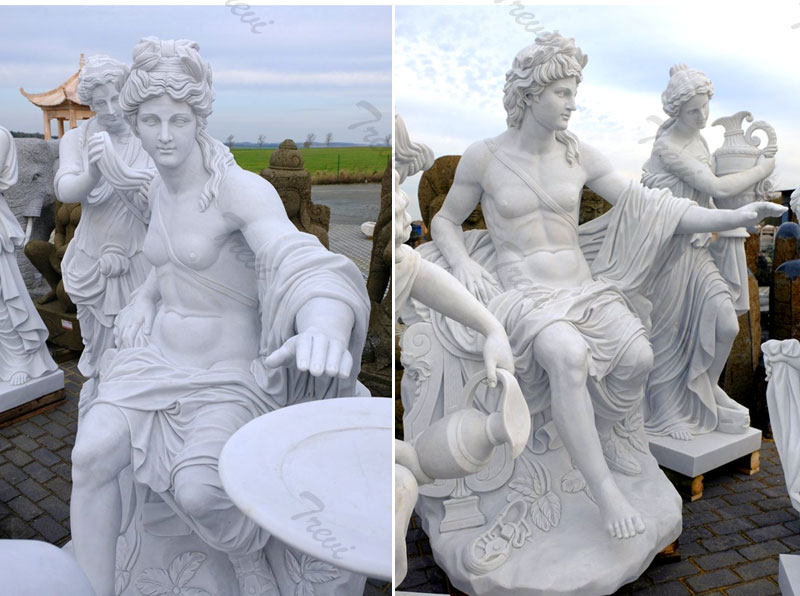 As a professional sculpture factory, our products have been exported to many countries domestic and around the world in the past 30 years. Because we always put the quality of our products and customer satisfaction at the forefront. Therefore, our products are also very popular at home and abroad, and we have received a lot of praise from our customers.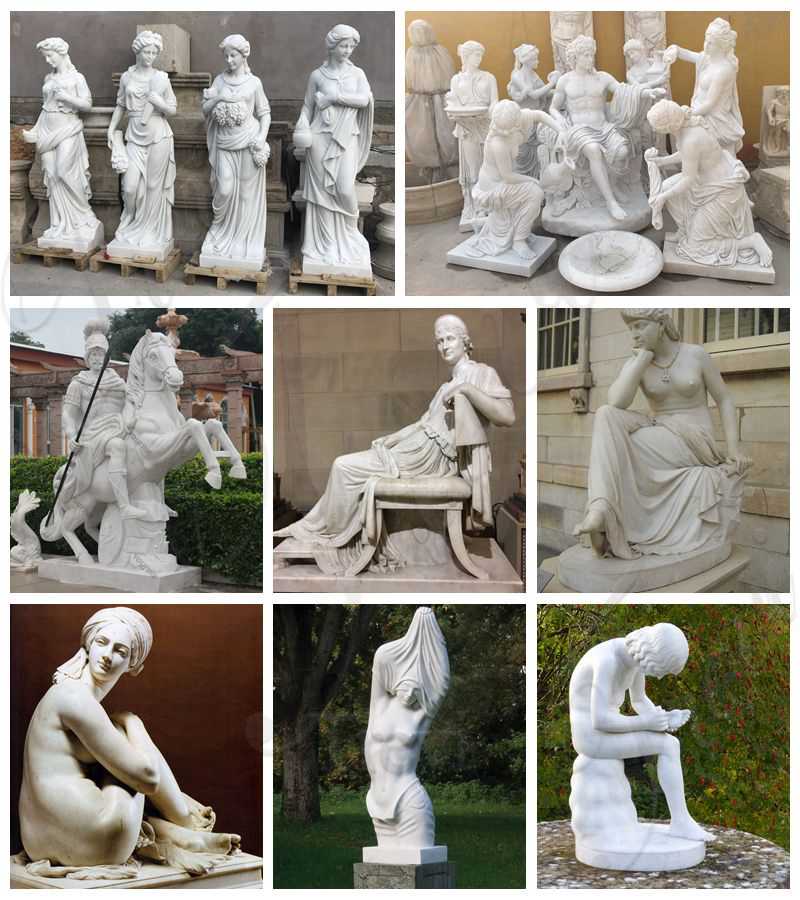 If you like our classic white marble Apollo Bath statue, please call us or email us and our friendly staff would be happy to discuss the design details and prices of these classic Greek statues you like.