This marble lady statue is a stunning piece of art that showcases the beauty and elegance of a female figure. The statue is crafted by skilled artisans who have years of experience in carving marble statues. The attention to detail and intricate design of the statue makes it an exquisite work of art that could enhance the beauty of any space it is placed in.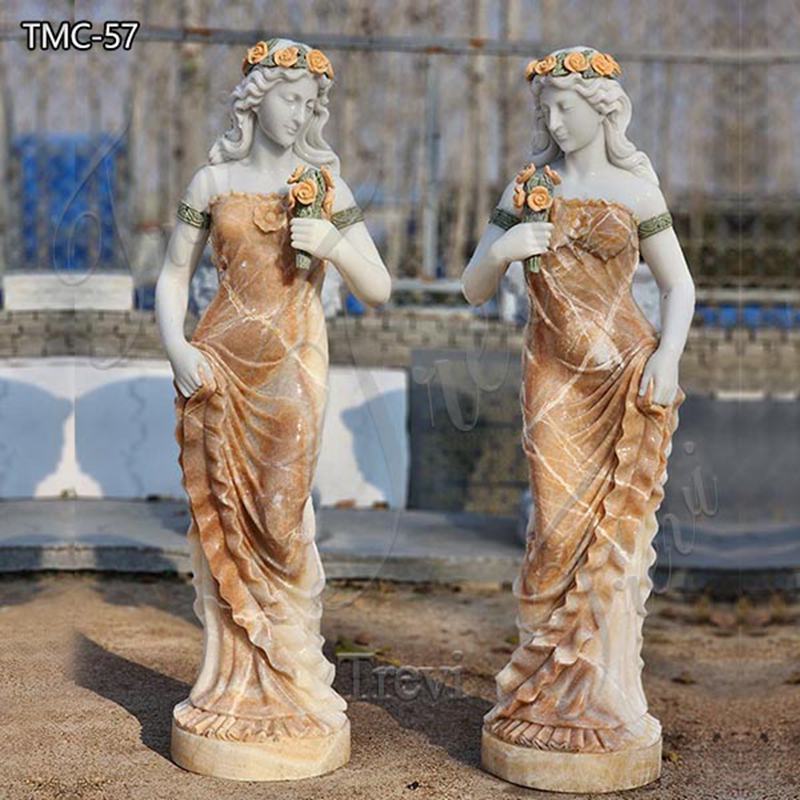 Trevi's Artisans Could Carve It Perfectly:
At our factory, we have a team of expert craftsmen who specialize in carving marble sculptures. They have a deep understanding of the material and could work with precision to create a statue that is not only visually appealing but also durable. Our master sculptors have the skills and expertise to carve a variety of marble lady statues with different designs and styles.
More Types of Marble Figure Sculptures:
In addition to this marble lady statue, we also offer a wide range of other marble figure sculptures. Our collection includes marble busts, male and female figures,  and abstract designs. Each of our sculptures is handcrafted with care and attention to detail, ensuring that you receive a unique and high-quality work of art.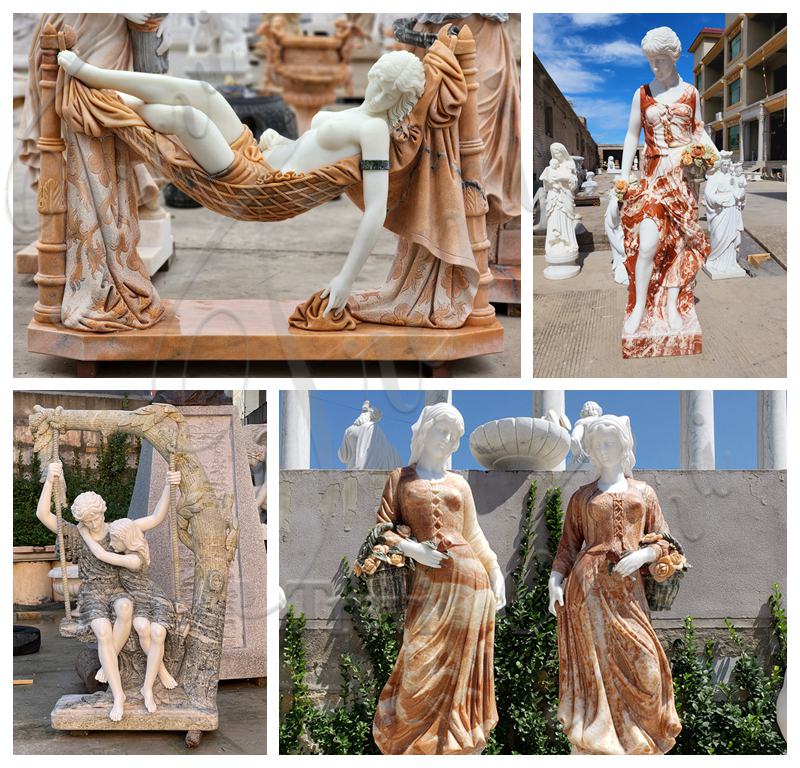 Accept Customization Services:
We offer custom marble statue services, where we work closely with you to create a statue that is tailored to your specifications. We have completed numerous custom projects for clients worldwide and have received excellent feedback on our work. We guarantee that our real-life custom sculptures have a high degree of reduction. As long as you provide us with a photo, our skilled engravers could restore it. Our team is always ready to create something truly exceptional for you.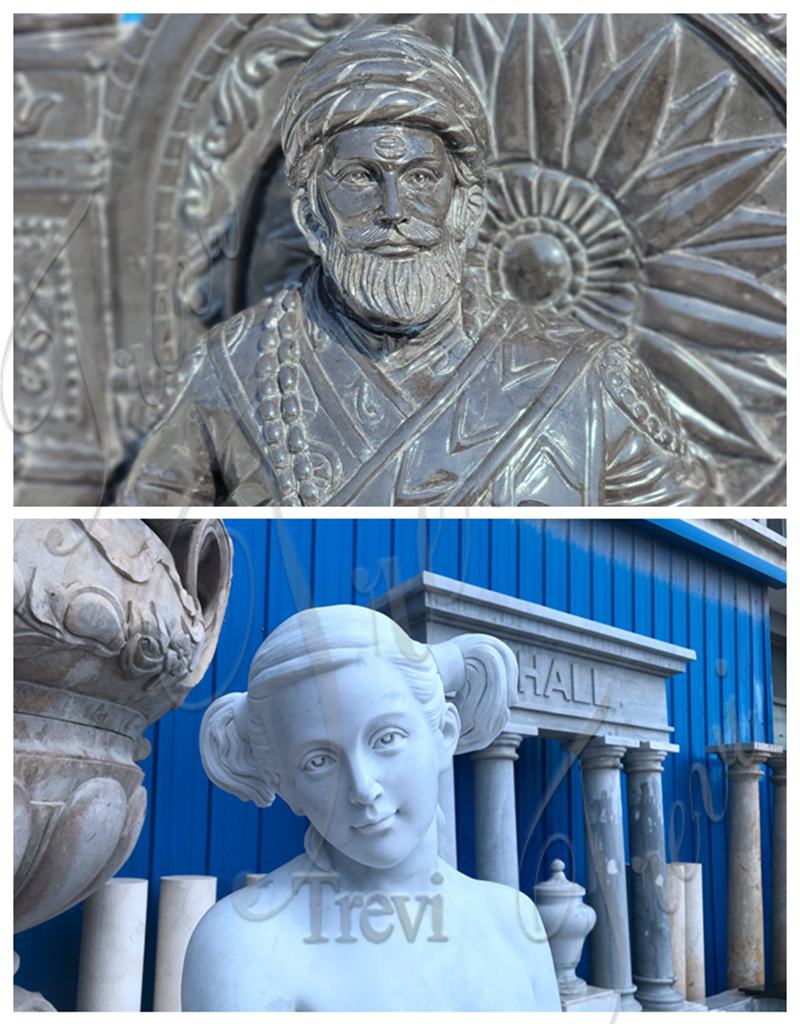 In conclusion, our marble lady statue with color matching is a beautiful and unique work of art. If you are interested in the marble ladies or want to custom a statue, please contact us today to learn more information.