Introducing Cupid Statue:
This marble Cupid statue depicts the Cupid kindling the Torch of Hymen. Trevi used high-quality marble to carve this famous sculpture. We all know that this marble group "Cupid kindling the Torch of Hymen" was made in England by George Rainey. Cupid, the god of love, and Hymen, the god of marriage, are together. This classic marble sculpture is heavily influenced by the Danish sculptural style, and the design of the sculpture echoes ancient Greek sculptures. Rennie supported the establishment in the 1840s of the Government School of Design, the predecessor of the Victoria and Albert Museum.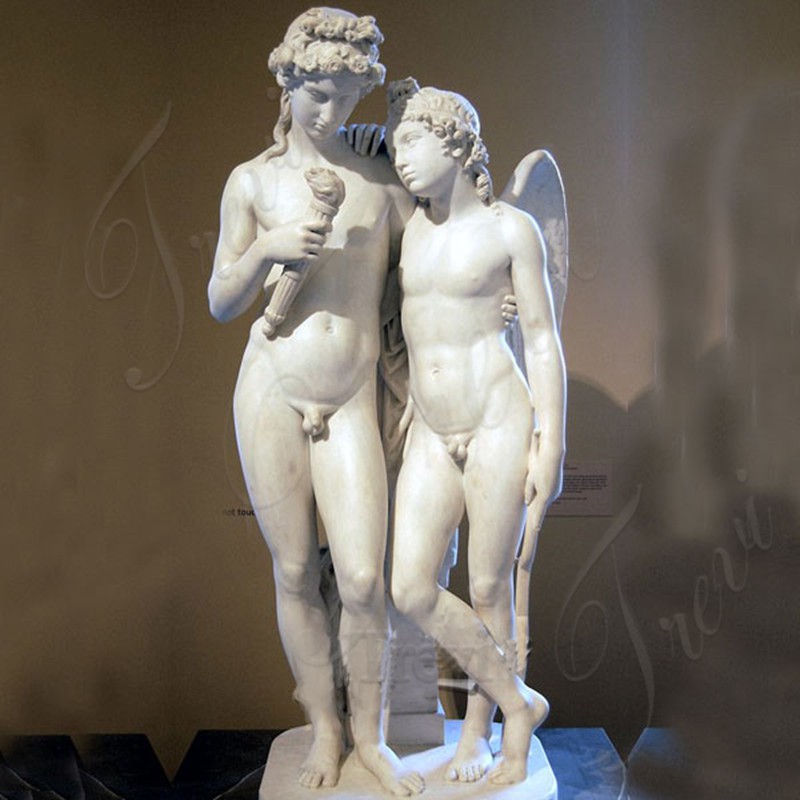 Beautifully Carved Details:
The Trevi Cupid statues marble group is very beautiful. In particular, the expressions and body structures of the two figures are vividly depicted. Among them, the sculpture group shows a naked youth wearing a rose wreath, standing with a torch in his right hand. In addition, he embraces Cupid, who is standing beside him, with his left hand. Well, Cupid put his left hand on the bow and his right on Hymen's shoulder. And, in this mysterious atmosphere, Cupid blows the torch with his head tilted. Trevi's artist could also fully capture the eye contact between the two characters. Especially our artists have been sculpting marble figures for decades, there is no doubt that you would get a very perfect marble Cupid statue.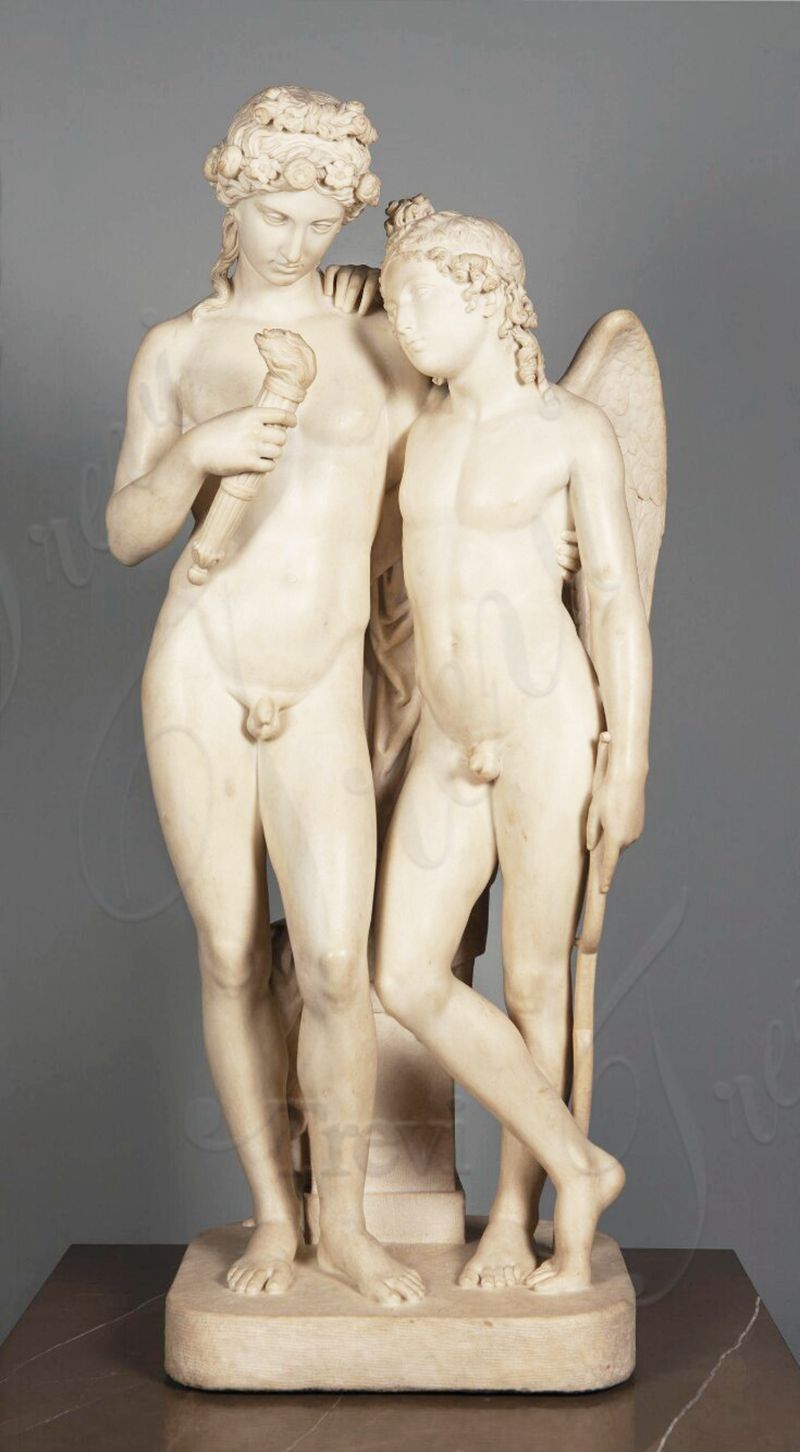 More Sculptures of Figures from Roman Mythology:
Trevi As an exporter of marble figures for 39 years, we have many different types of sculptures of Roman mythological figures. For example, we have, marble Mercury and Psyche sculpture, Marble Hercules and Antaeus sculpture, garden four seasons marble statues, marble the three graces garden statue, marble Ludovisi Ares statue. Of course, if you have sculptures that you would like to engrave other mythological figures, we could also accommodate your needs.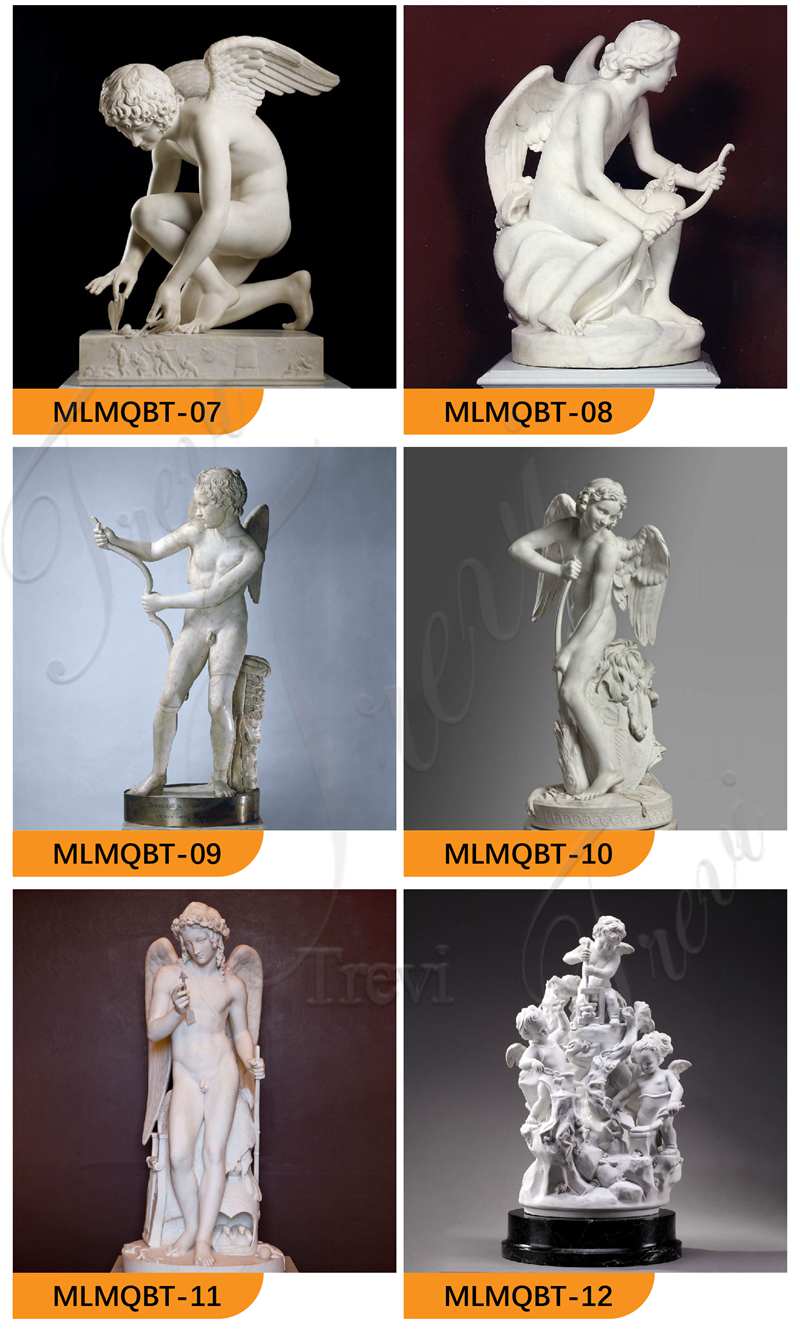 Trevi artists pay a lot of attention to character modeling and structural beauty. Our sculptures are not only decorative but also practical and collectible. Choosing Trevi's lifesize Cupid statues would give you a wonderful life experience.