Product Introduction:
This is a marble sculpture of a bust of Apollo. Apollo was the most beloved of the Greek gods. He is worshipped in Delphi and Delos, the most famous religious sanctuaries in Greece. We could also see many life-size, miniature, or bust marble sculptures of Apollo, which are well-loved. The bust sculpture we're showing today is perfect for a table at home or a display case in a museum. The exquisite and realistic carvings make the entire sculpture a work of art of great beauty.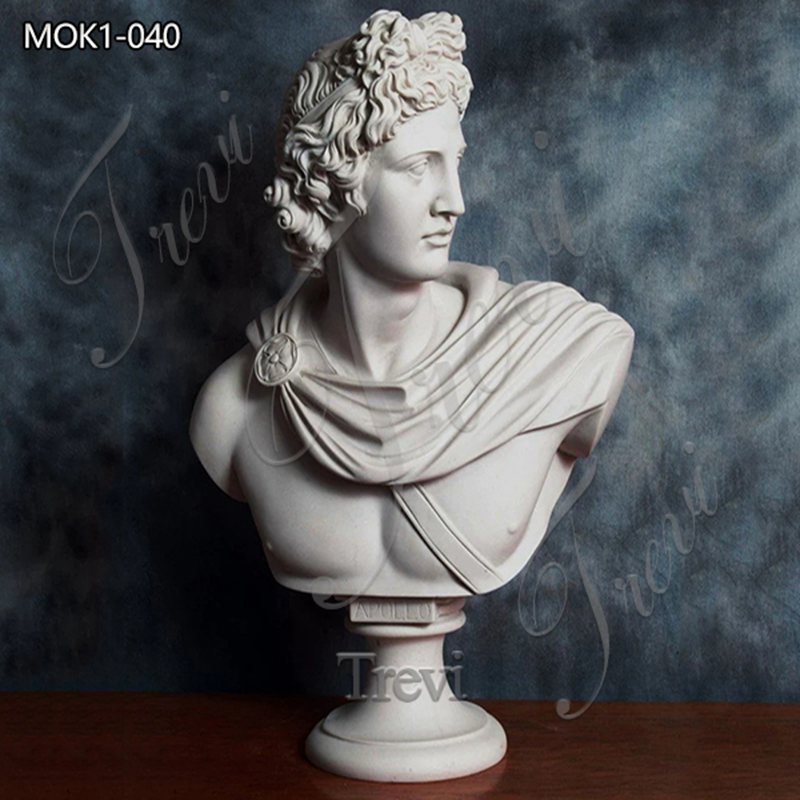 Other Options for You:
Trevi factory also has other marble busts for sale, such as the Greece Medusa marble bust, marble bust statue of colonial man, classical famous Roman bust sculptures, and many other male marble busts and marble female busts. These busts are not only beautiful but also have very high-quality assurance. Of course, if you want a custom character bust sculpture, we could also make it perfect for you.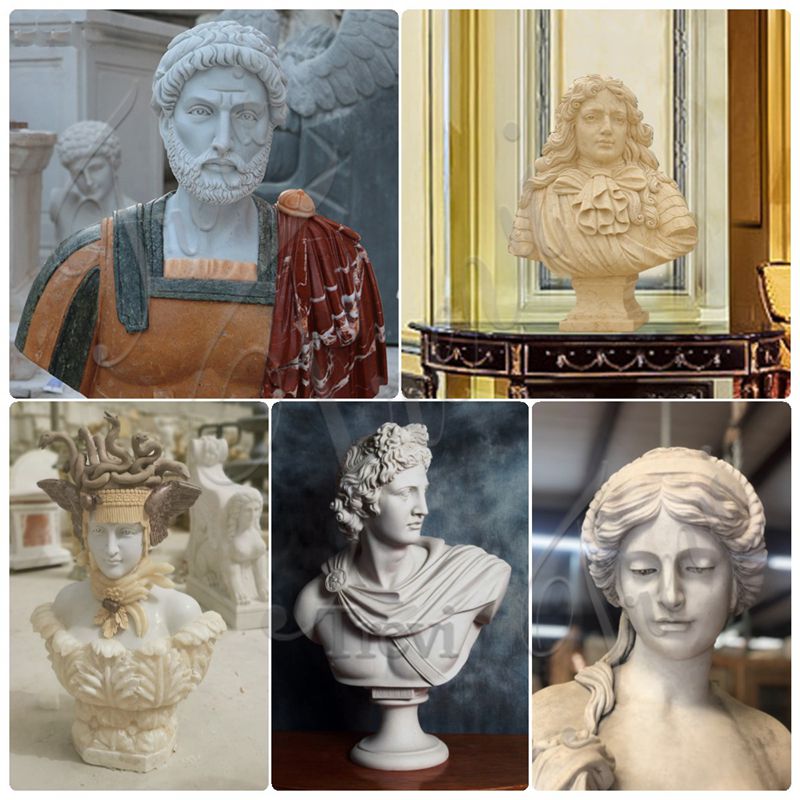 Various Natural Marble Options:
The Trevi factory has natural marble in many shades. White, red, yellow, green, and black natural marbles are all directly derived from the famous natural stone base in China. These natural marbles have their own texture and look very beautiful. Also, you could choose to match the bust sculptures in different shades of marble. For example, red marble is used to make the clothes of a sculptural figure, and white marble is used to make various parts of its body. This similar combination effect could form a visual impact and look more unique.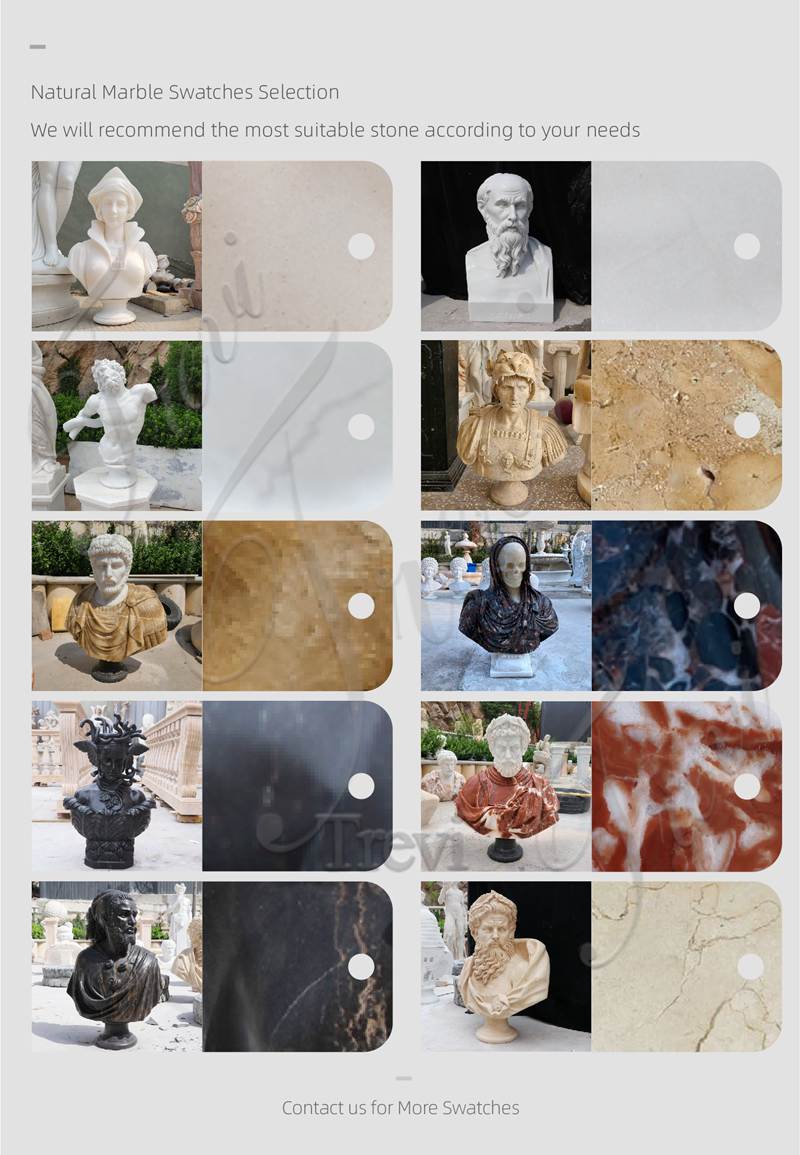 What is Apollo Known for?
Apollo was one of the Olympian gods in classical Greco-Roman religion and Greco-Roman mythology. Apollo was the national god of the Greeks and was recognized as the god of archery, music and dance, sun and light, poetry, etc. Apollo appears frequently in all media of ancient Greek art, most often as a handsome, beardless youth. Roman sculptors loved Apollo, and the famous marble statue now in the Vaticould Museums in Rome is the Apollo Belvedere.
If you are interested in this Apollo bust sculpture, please feel free to contact us.