Hand of Medusa Marble Art Sculpture Detail:
These two head of Medusa marble art sculpture are newly designed by our factory. One of them is made of high-quality white marble and other materials, and the other is made of high-quality pure white marble materials. These exquisite marble Medusa busts could add beautiful decorations to your interior decoration.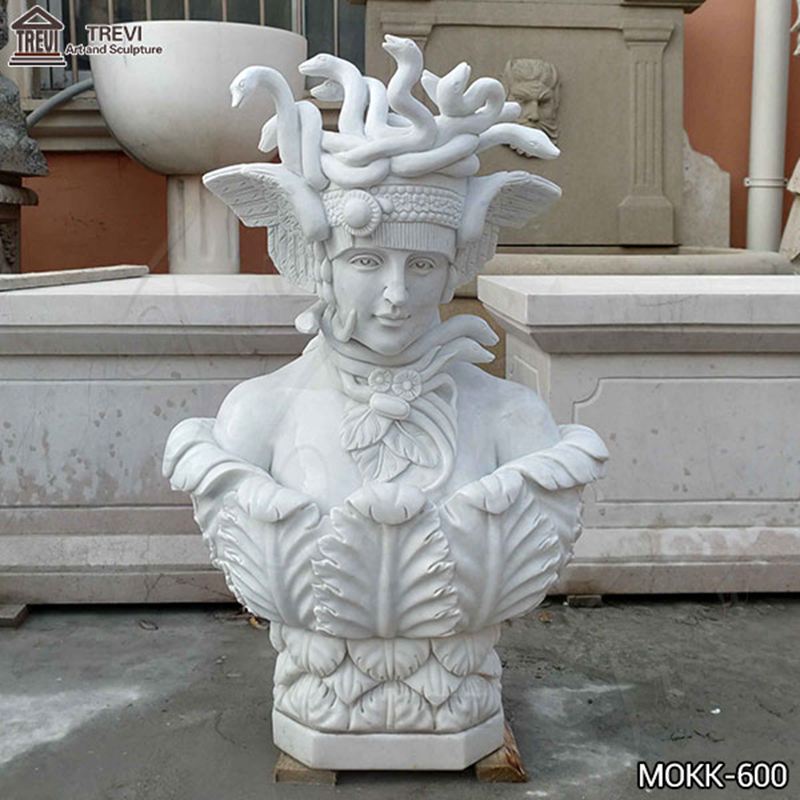 Our head of Medusa statue is hand carved by our highly talented marble masters. Both the snake wrapped around Medusa's head and the snake wrapped around her neck are very vivid. At the same time, our marble masters carved the facial expressions of Medusa very realistically.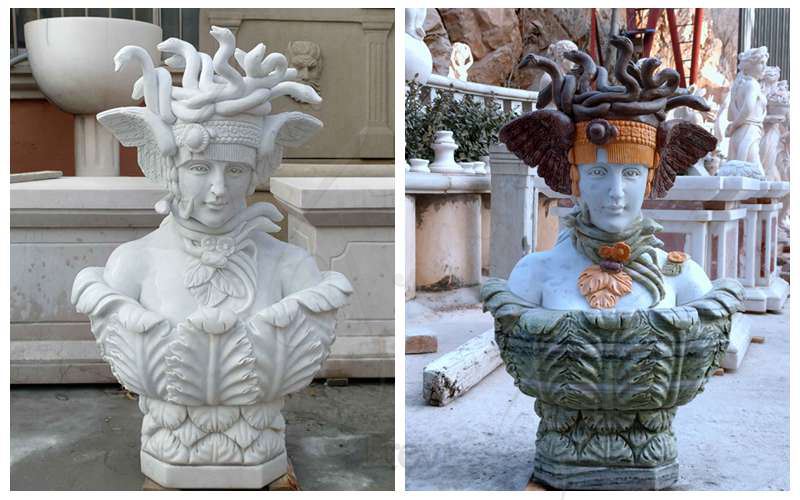 Usually our Medusa marble bust size is between 50-70 cm. Of course, all of our bust products could be made according to your size requirements. Taking into account the problem of load bearing, we would hollow out the back of the bust to reduce the weight of the sculpture. In this way, our customers could rest assuredly placed on the shelves in their homes.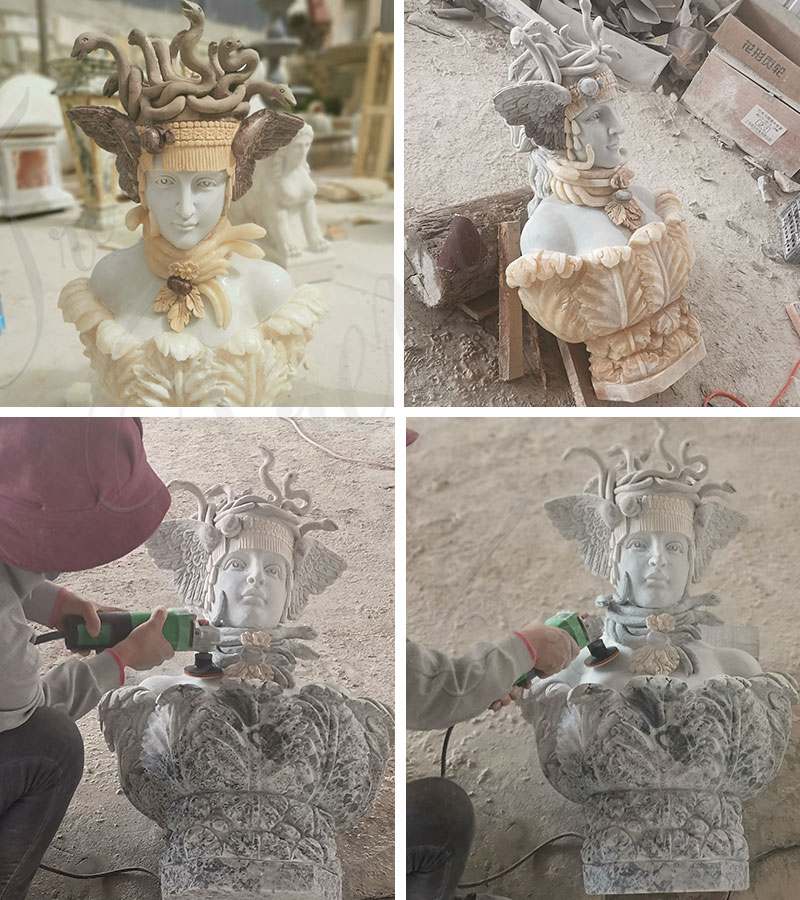 The Introduction of Medusa:
Medusa is a banshee in Greek mythology and a classic figure in Greek mythology. At present, the image of Medusa often appears in the art field such as in sculpture art, and it is also very popular among people. Medusa was one of three sisters born to Phorcys and Ceto known as the Gorgons. According to Hesiod's Theogony, the Gorgons were the sisters of the Graiai and lived in the utmost place towards the night by the Hesperides beyond Oceanus.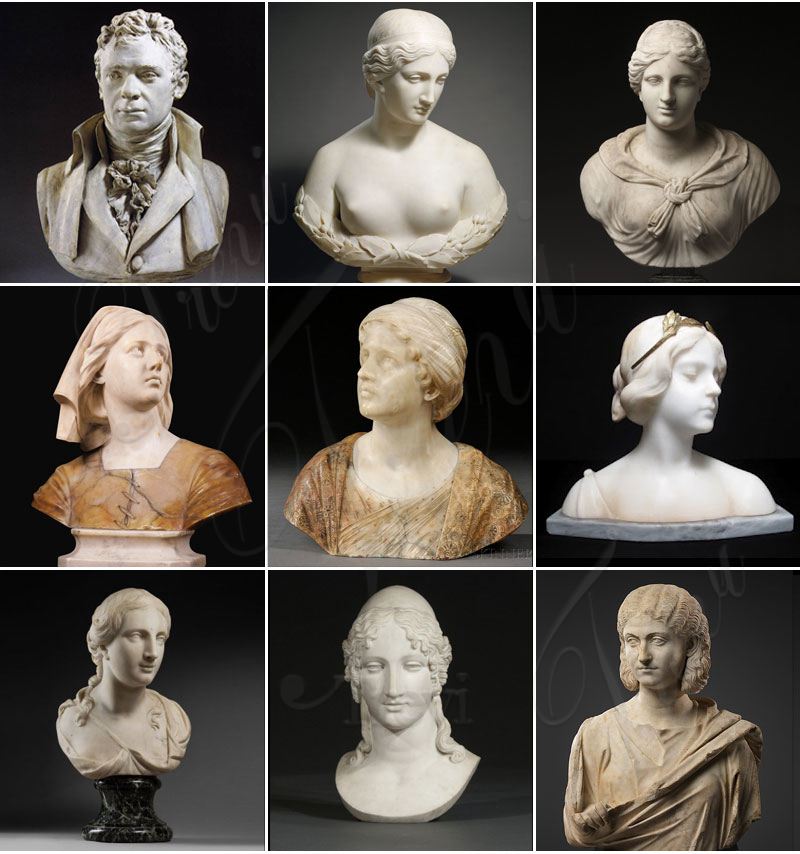 If you are looking for a beautiful Medusa marble bust, please contact us at any time. We have a series of Medusa designs to choose from, and we would provide you with detailed product information and the latest discount prices.