Product Introduction:
This is a garden statue of Artemis. According to Greek mythology, Artemis (Diana) was the goddess of the hunt, the forest, and the moon, and the guardian of women and children, living a free and unbridled life in nature. Artemis is often depicted as a virgin huntress roaming alone in the woods. In this statue, she has just taken a shower and is drying herself. She wore a moon crown, which she did not put down when she was taking a bath, and the hound lay down beside her to rest.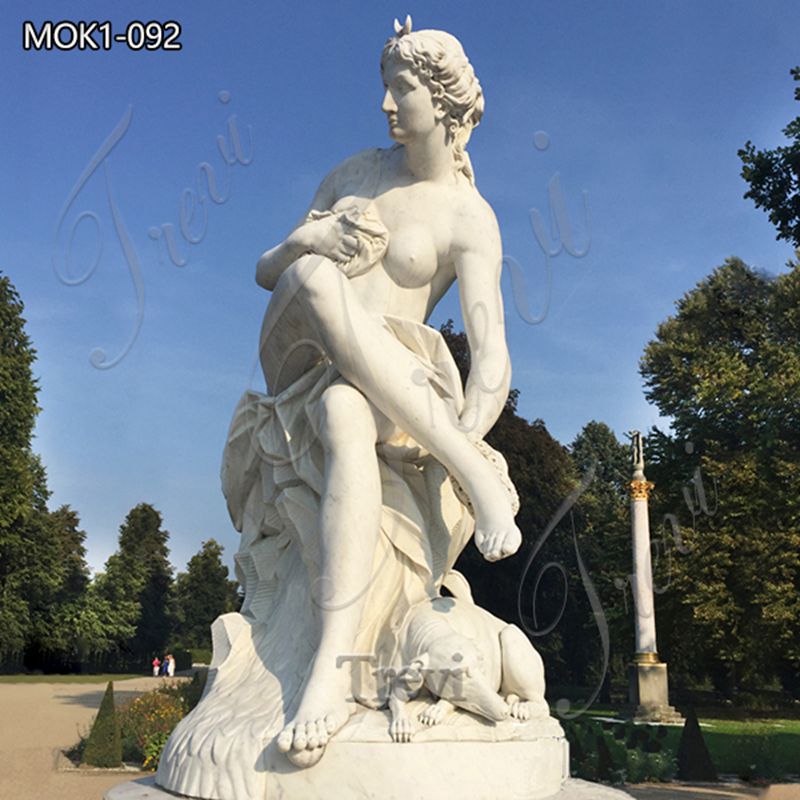 High-Quality Guarantee:
Trevi could assure you that the goddess Artemis statue made by our artisans would be of good quality. First, we use natural marble for the carving. Natural marble has a certain flexibility and is very suitable for carving.
Secondly, our marble statues are all done by hand by top sculptors. Decades of engraving learning and practice have made him an artisan in the field of engraving. Every piece they sculpt is incredibly lifelike.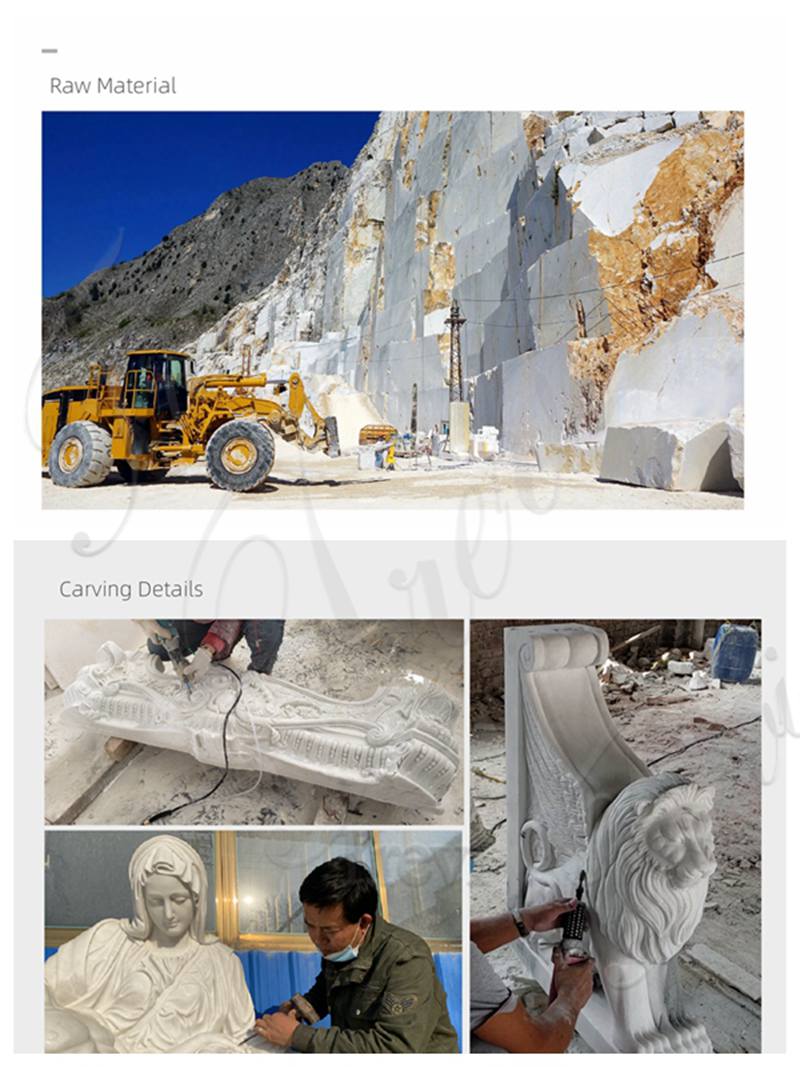 Factory Price Guarantee:
Treviy has its own factory. We specialize in making statues for 39 years. The division of labor in the factory is clear, and employees perform their duties. The material selection for carving, packaging of the statue, and transportation are all completed by the corresponding staff. Therefore, there is no situation where middlemen make a difference. We could assure you that what we give you for this Artemis garden statue is the factory price.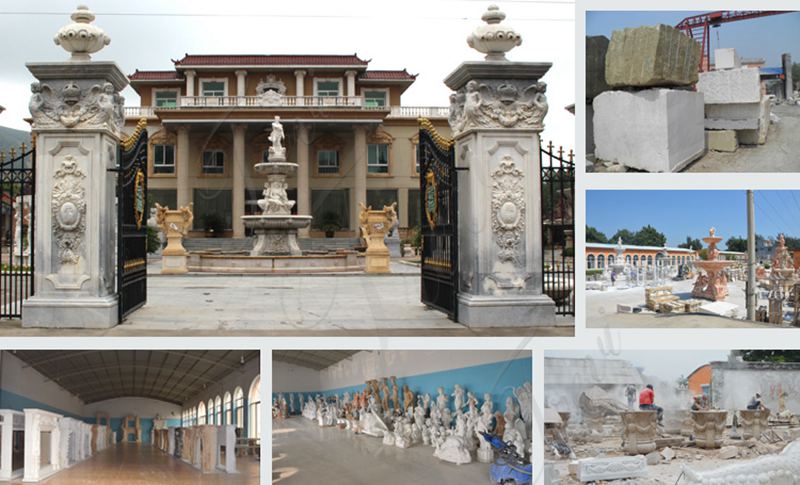 Safe Shipping Guarantee:
In order for the statue to arrive at your home safely, we tightly package the statue before shipping. And we choose the shipping method with high safety. In addition to this, we also purchase full shipping insurance for each statue. When your goods are damaged due to uncontrollable factors such as natural disasters or wars, insurance companies would pay for you.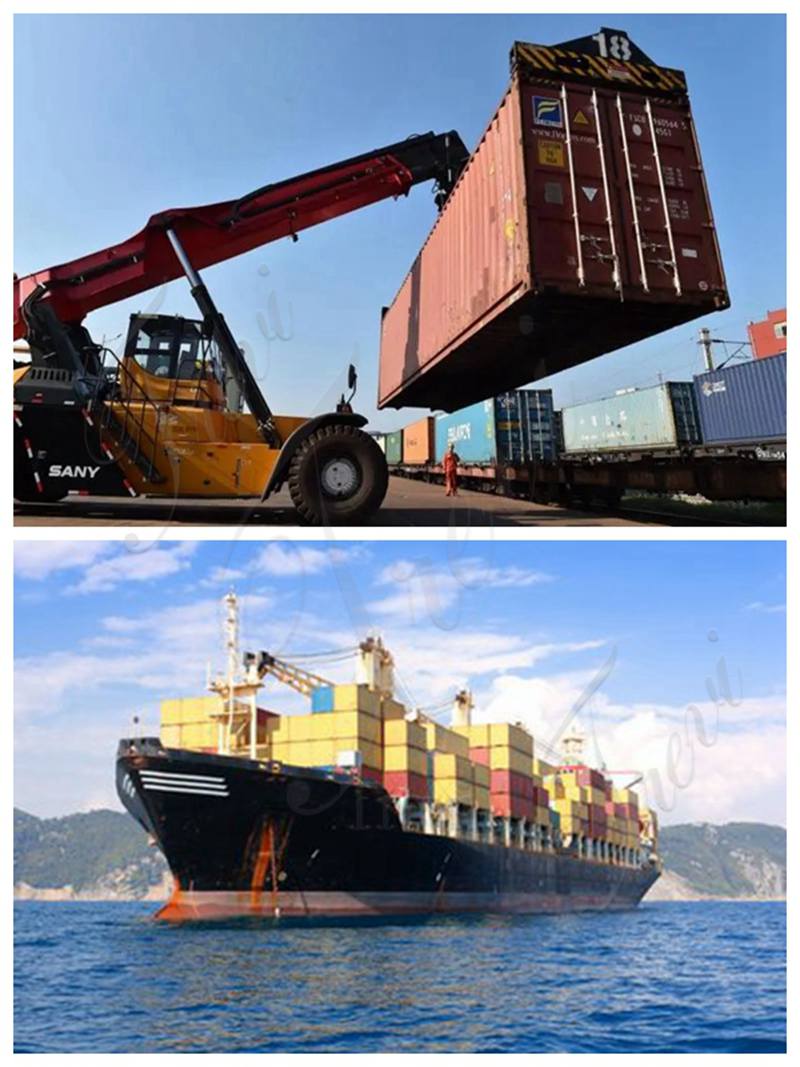 So, if you are interested in our marble goddess statues, please buy them with confidence. We are confident that Trevi would be your best partner.