This Achilles dying statue depicts the legendary Greek hero Achilles of the Trojan War in his final moments after being shot in the heel by an arrow. The statue is considered one of the finest examples of Hellenistic statue, a style that emerged in the 3rd century BC and is characterized by greater realism and emotional intensity than earlier Greek art. The statue's realistic depiction of Achilles' pain and suffering is a testament to the skill and sensitivity of the artist.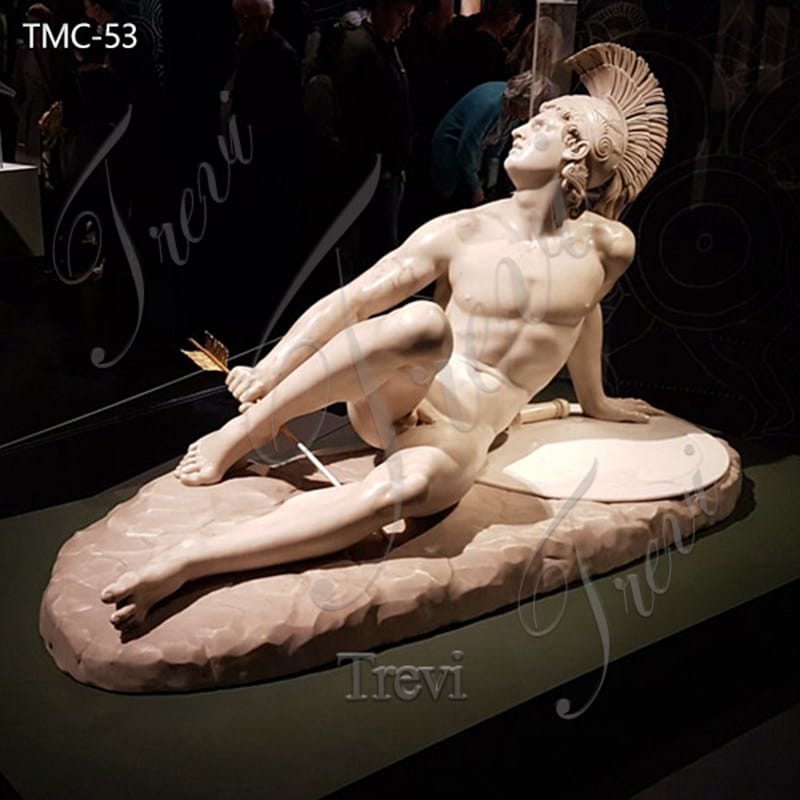 Achilles Statue Display:
What makes this statue unique is its realistic style. Through ingenious carving techniques, the sculptor vividly displayed the injured expression, clearly visible muscles, and body textures. When we see this statue, we seem to be able to empathize with its pain. This is the reason why it could become an immortal artwork with great aesthetic and collection value.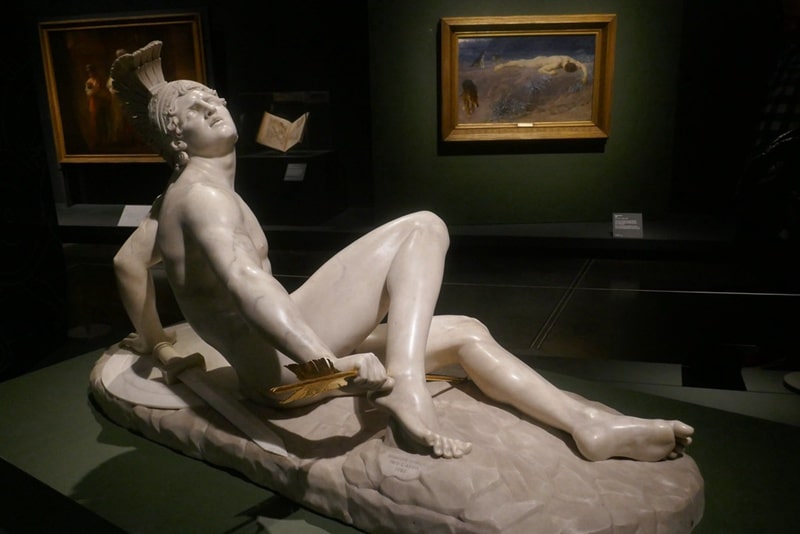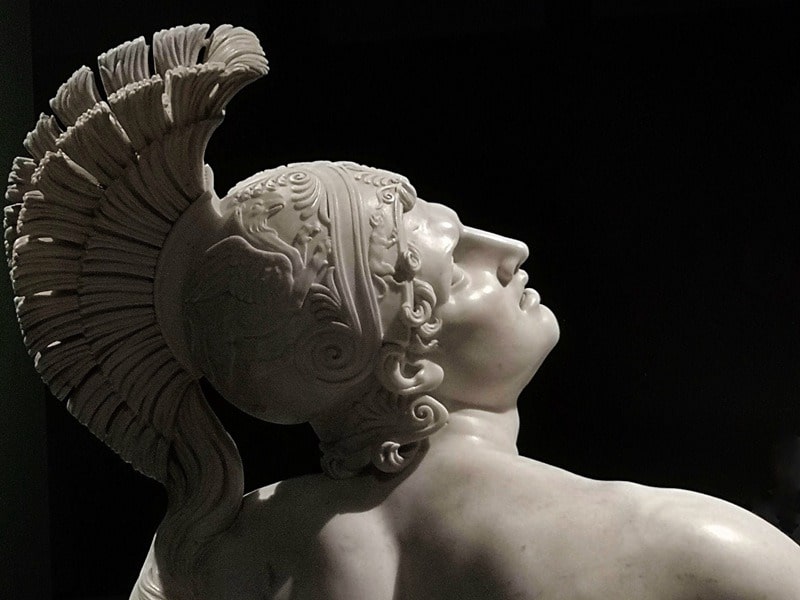 Long Service Life:
Trevi's Achilles statue for sale has a long service life. This is because we use natural marble to make it. Natural marble has sufficient hardness and certain flexibility. The statues carved out of it are lifelike, and could also maintain a good external effect for a long time outdoors or indoors. As long as you take care of it properly, the replicas of famous marble statues you buy from our factory could be passed on to the next generation.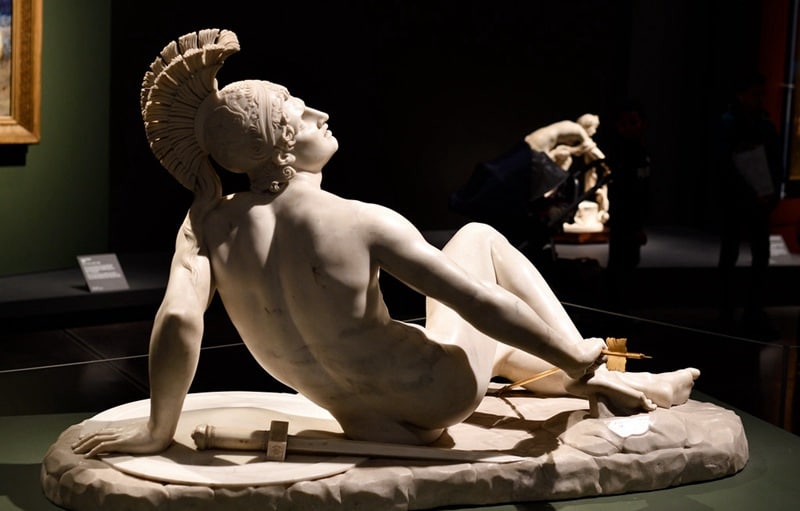 Factory Price Guarantee:
Trevi has its own factory with various departments and with a clear division of labor. From material selection to statue carving to packaging and transportation, it is all done by our staff. Therefore, there are no middlemen in the whole process. What we could promise to every customer is the factory price. Therefore, the marble statue you buy from Trevi factory has a high-cost performance.

Trevi has always made every statue with heart and served every customer well. If you are interested in this Achilles dying statue, please feel free to contact us.