Greek Goddess Statues Details:
These beautiful famous Greek goddess four seasons statues are perfect for decorating your garden. In addition, the facial expressions of our marble sculptures are also very beautiful and realistic. Moreover, our sculptures are carved from pure natural marble, so you could clearly see that these colorful clothes are also unique in the world. Only the magic of nature could create such exquisite flower scrolls. Well, when this sculpture appears in your home decor or garden, these exquisite figure sculptures would be a family heirloom.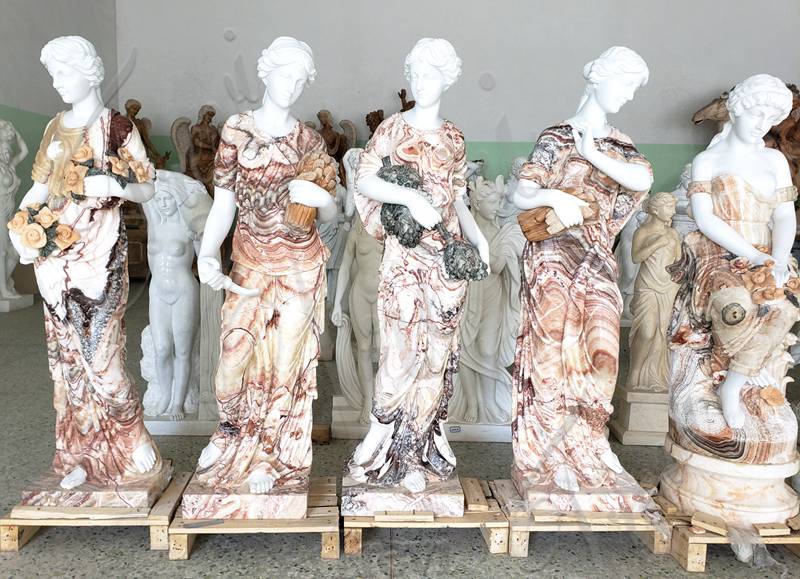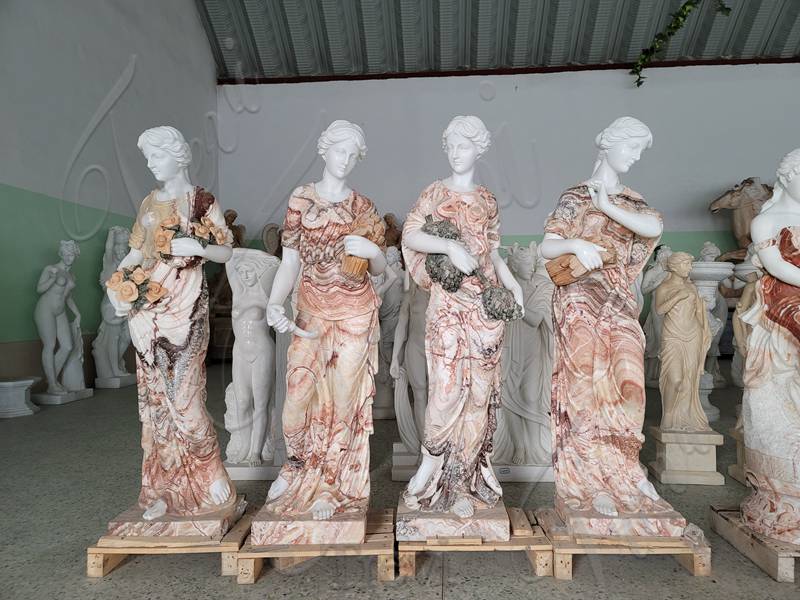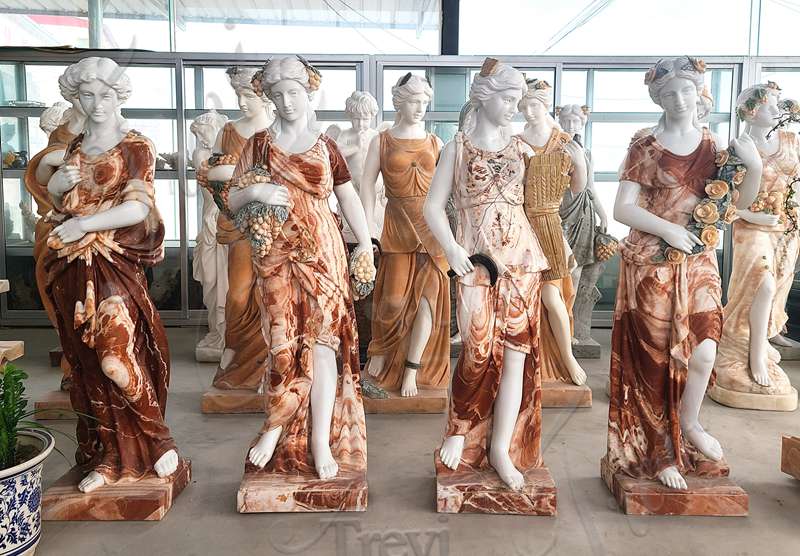 Trevi Historic Heritage:
Trevi is located in the hometown of marble sculptures that are thousands of years old. We are located in Quyang, Hebei and our parents have been engaged in marble carving art. In the continuous inheritance and development, our marble sculpture technology has become more and more exquisite, and our sculptures have become more and more exquisite and excellent.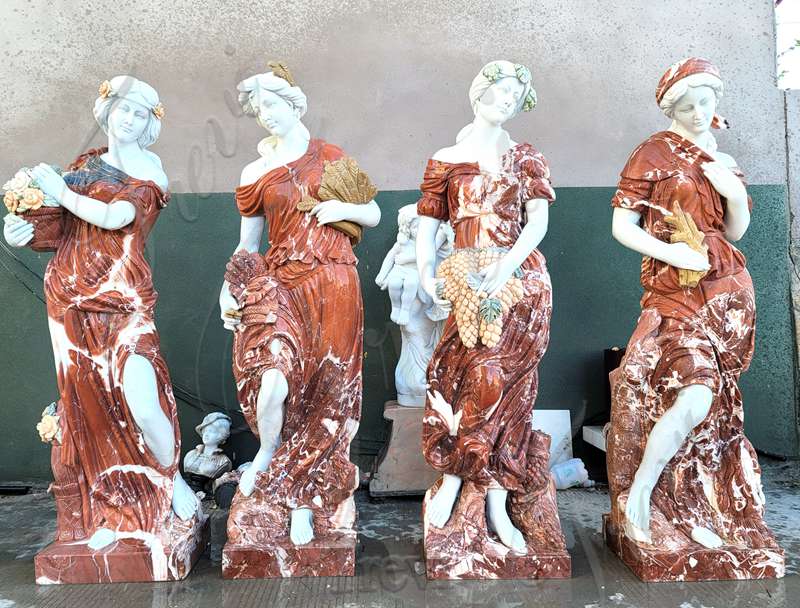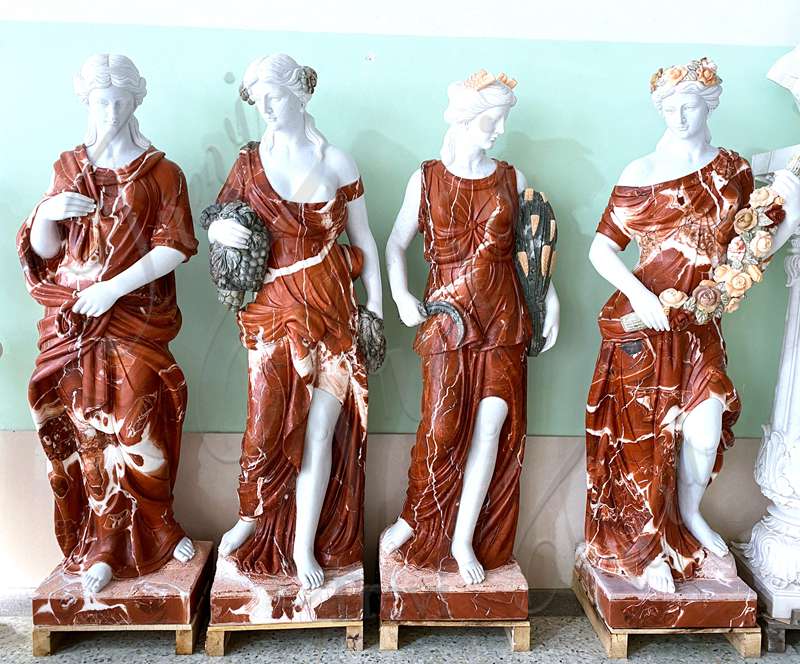 Using Pure Natural Marble:
All our sculptures are made of purely natural marble. Also, these marbles are of high quality. You could see that the skirt decorations of the Four Seasons statues are all different. These are as beautiful as the colors we render ourselves. Of course, if you want to customize other colors of a marble statue of the Goddess of Four Seasons, we could also meet your needs.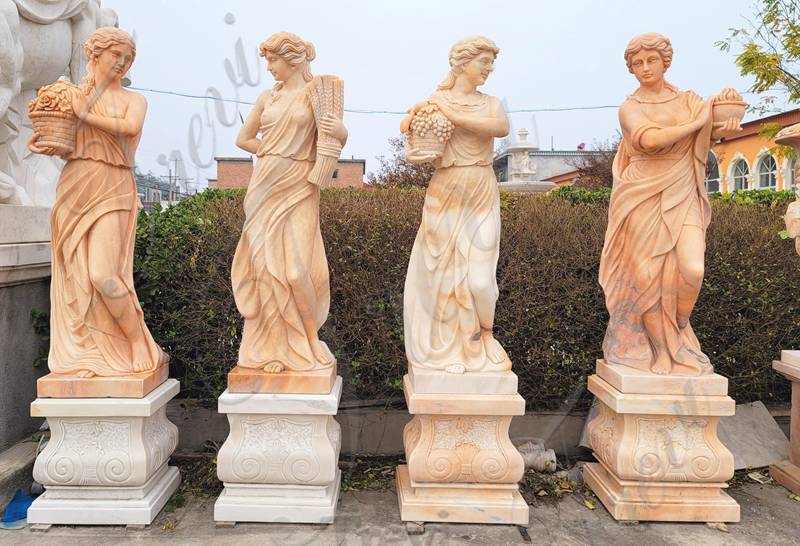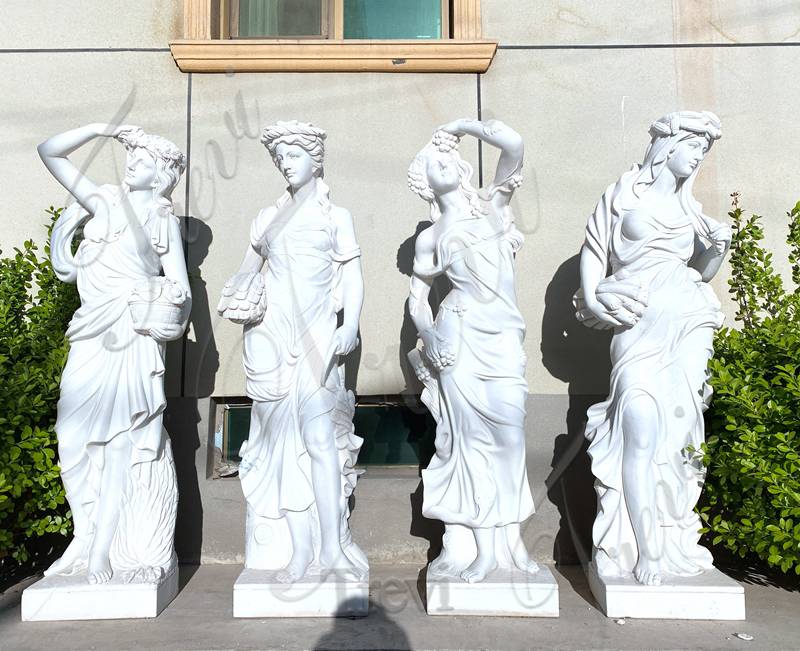 Trevi's artists painstakingly carve each marble figure and our sculpted faces are beautiful. You could trust us to provide you with an unrivaled Greek Goddess's four seasons statue. Please feel free to contact us for more details on sculptures.