Our marble Milon de Crotone statue replica flawlessly captures the intensity and drama of the original artwork. The statue portrays the legendary athlete Milon, whose unyielding determination led him to train with a calf every day, eventually growing strong enough to carry the full-grown animal. However, this same strength turned fatal as he encountered a ferocious lion during his journey. This famous marble statue tells a captivating tale of courage, strength, and the inevitable twists of fate that life can bring.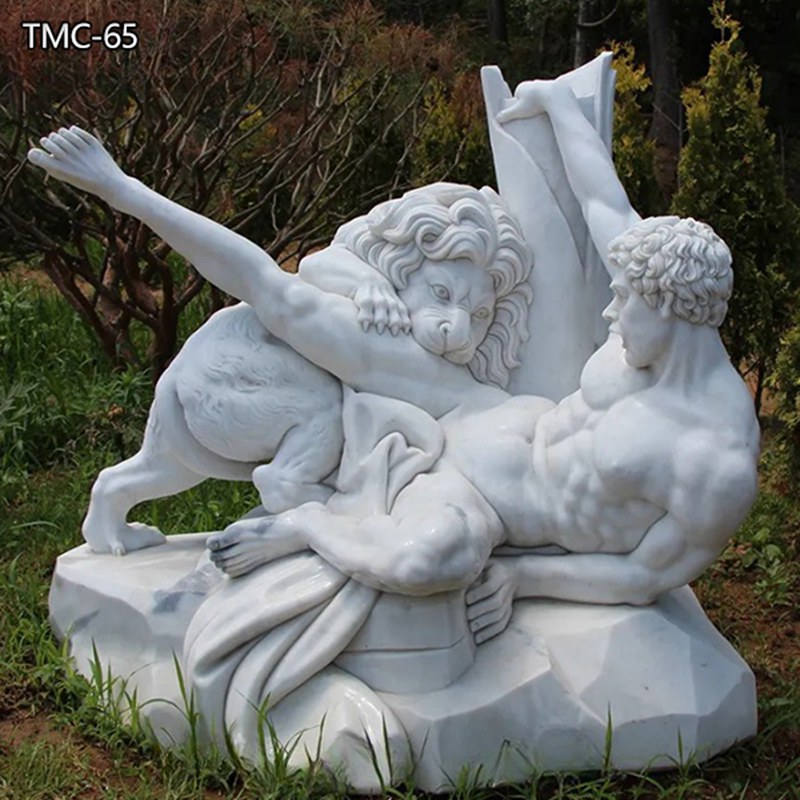 Meticulous Carving Details:
The unrivaled carving skills of our factory's master sculptors breathe life into the Milon de Crotone statue replica. The lion's fierce gaze is exquisitely depicted with sharp, intense eyes that seem to pierce through space and time. Every strand of the lion's hair is intricately carved, giving it a dense and natural appearance, enhancing the statue's realism. The lifelike expression of Milon portrays the intensity of the moment, evoking a sense of admiration and empathy in the viewers. Such meticulous attention to detail showcases the mastery of our artisans and their commitment to excellence.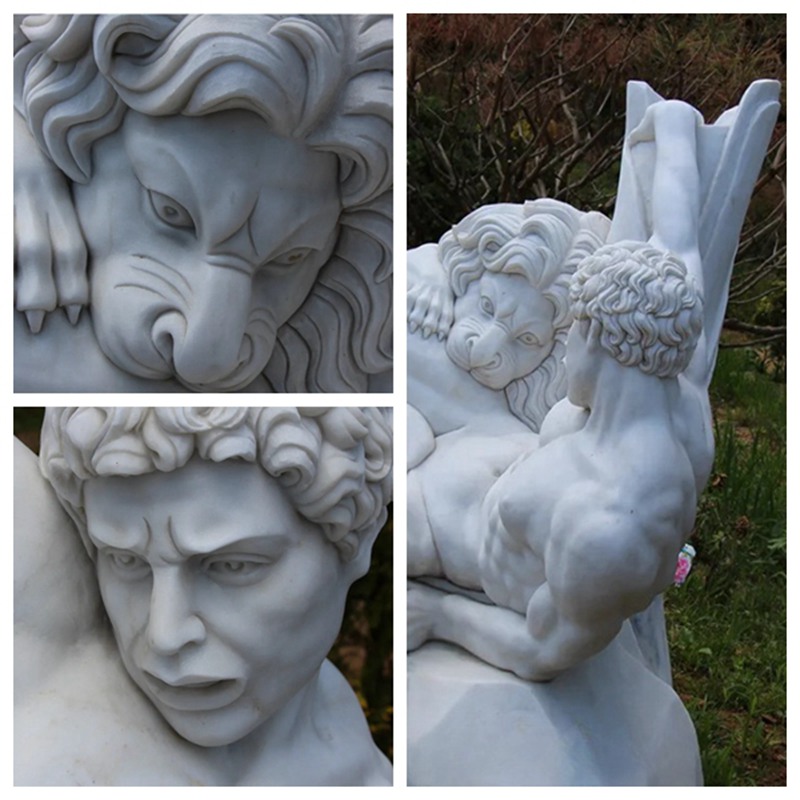 Versatility in Material Selection:
At Trevi Factory, we take pride in offering a diverse range of stone materials to suit your preferences. Besides pure white natural marble, the Milon de Crotone statue can be meticulously crafted from granite or other stone variants. Each material brings a unique texture and character to the statue, allowing you to choose the one that resonates with your sense of artistic beauty and complements your living space.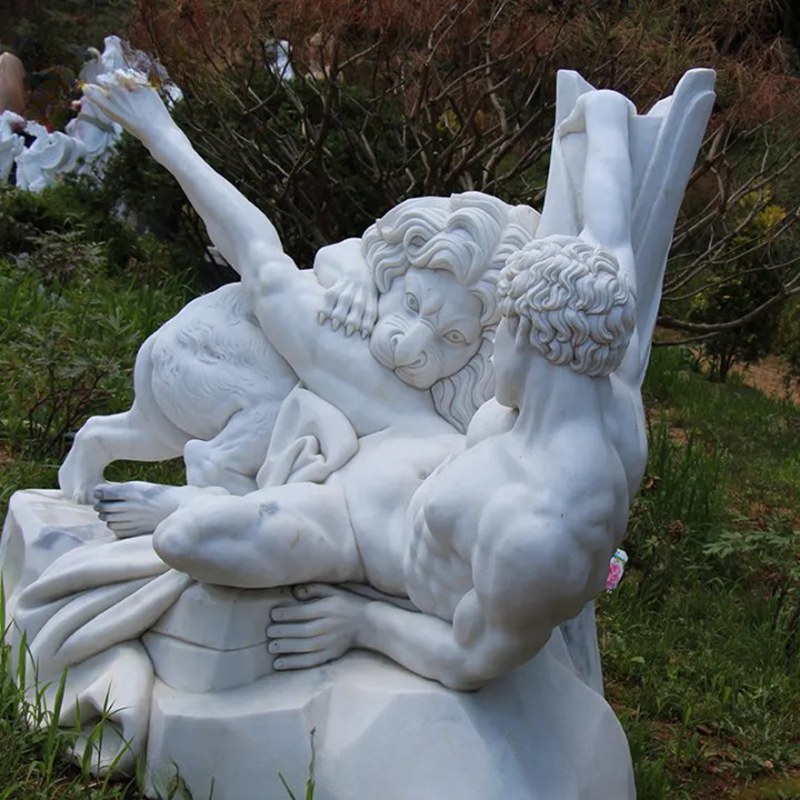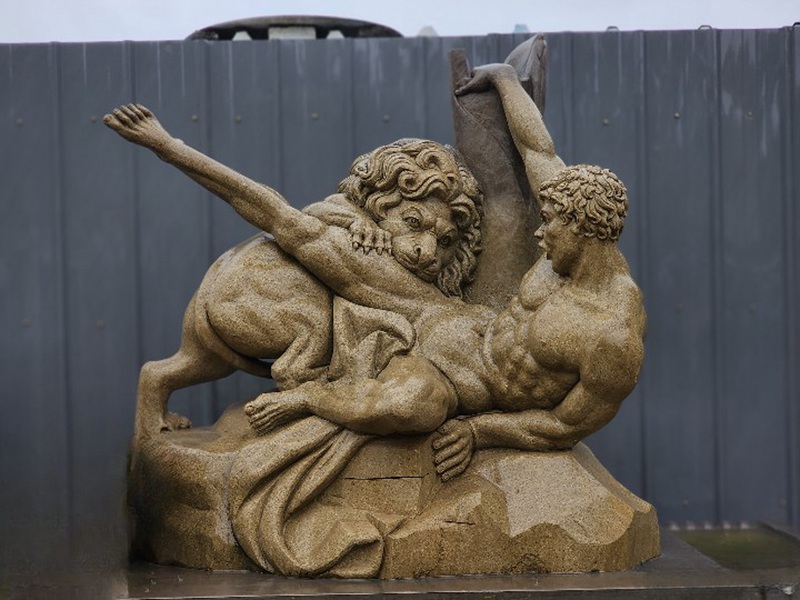 Strong Packing:
We understand the importance of protecting your cherished statue during transportation. To ensure the safe arrival of your Milon de Crotone statue replica, we employ robust wooden crates specially designed to provide ample protection. The crates are expertly crafted with substantial thickness to shield the statue from external impacts. Furthermore, multiple layers of thick, soft cotton wrap the surface, shielding it from any potential scratches. With over a decade of experience, our packaging measures have proven effective in preserving the pristine beauty of your statue upon delivery.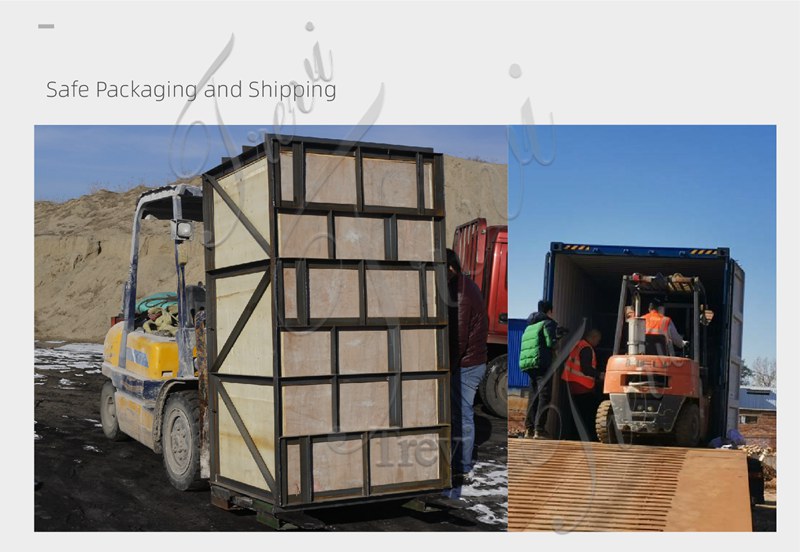 If you are interested in this Milon de Crotone statue or want to buy other famous marble statues, please feel free to contact us.