Introduction of Cupid And Psyche Statue:
Antonio Cordova first commissioned the life-size Cupid and Psyche statue by John Campbell in 1787. This sculpture is a marble replica of the Psyche Garden statue resurrected by Cupid's Kiss. The statue of the resurrected soul from Cupid's kiss is considered a masterpiece of neoclassical sculpture. And, this sculpture depicts a moment of Romanticism. Moreover, this white marble mythical figure sculpture also shows mythical love. Well, the sculpture represents Cupid's tenderness. Cupid awakens and inanimate soul after a kiss.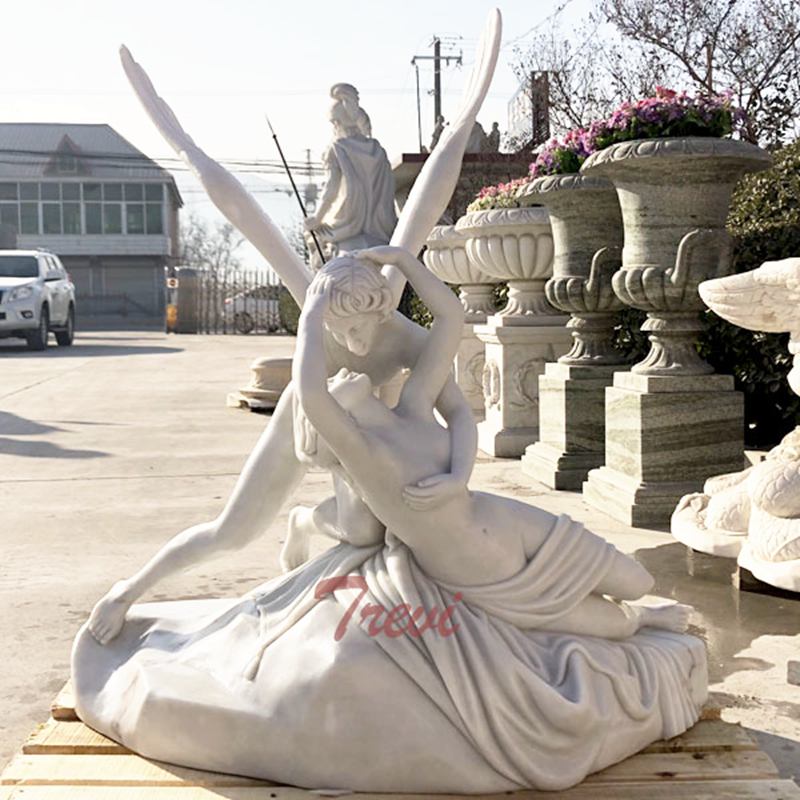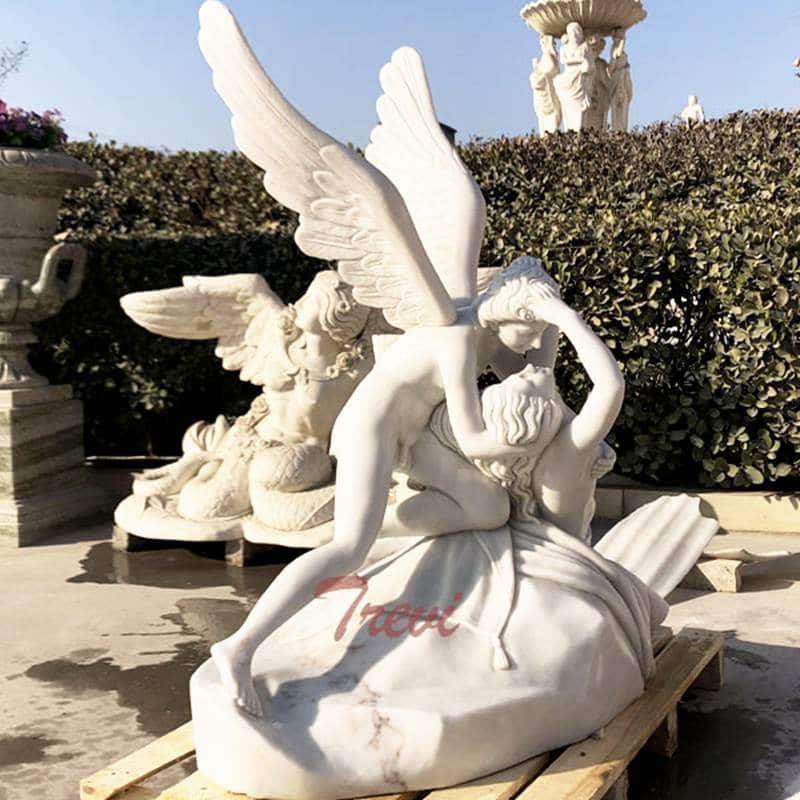 What is the Meaning of Cupid and Psyche?
The story of Cupid and Psyche is taken from the Latin novel by Lucius Apuleius. The story is very popular in the art world. Cupid's mother Venus was jealous of the beauty of her son's beloved. And, the goddess Venus sent Psyche to the underworld. Meanwhile, the goddess Venus gave Psyche a container and forbade her to open it. Then, Psyche couldn't help looking in the flask and fell asleep immediately. And, only Cupid's kiss could bring her back to life.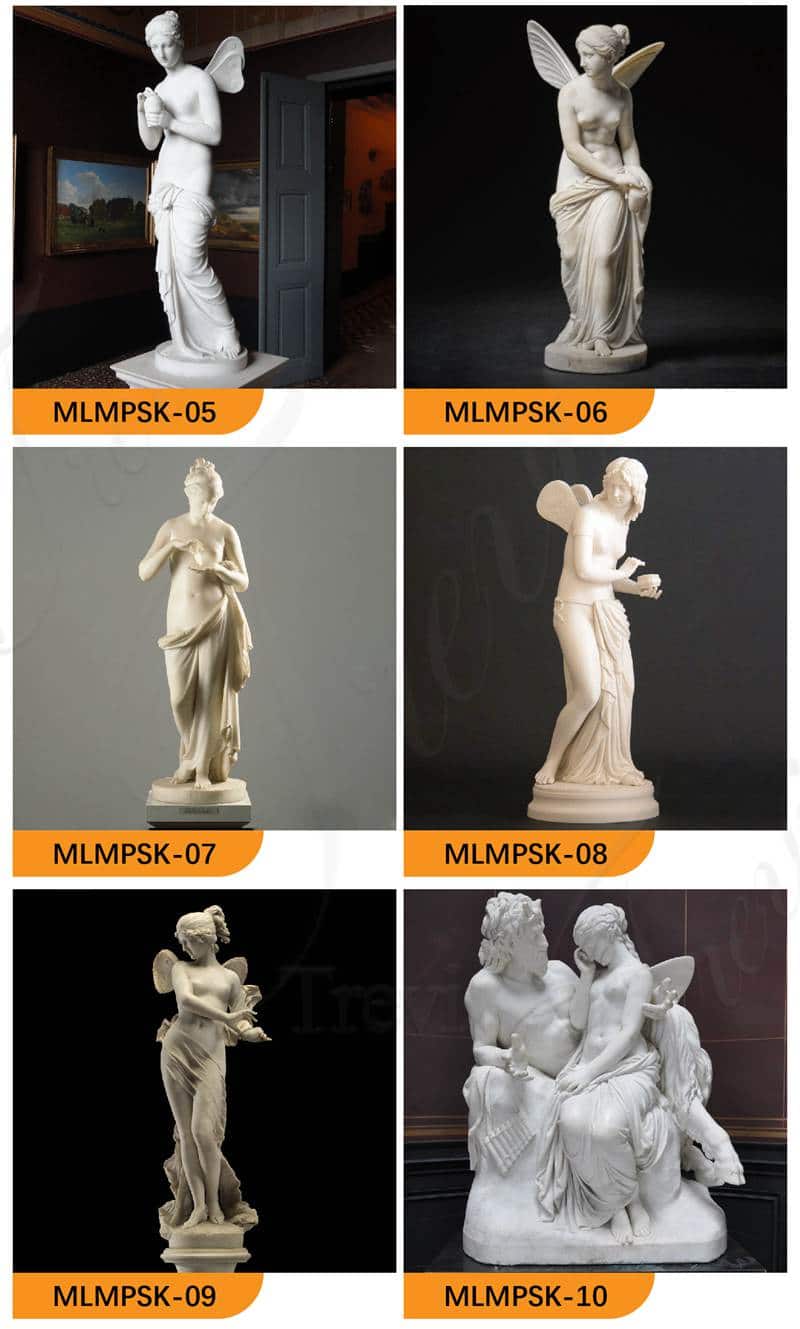 Clearly, the composition of Trevi Cupid and Psyche statue is based on smooth rhythmic lines. Our artist depicts the light movement of the characters. Also, our sculptures have graceful gestures. Well, this sculpture makes it one of Cordova's loveliest sculptures.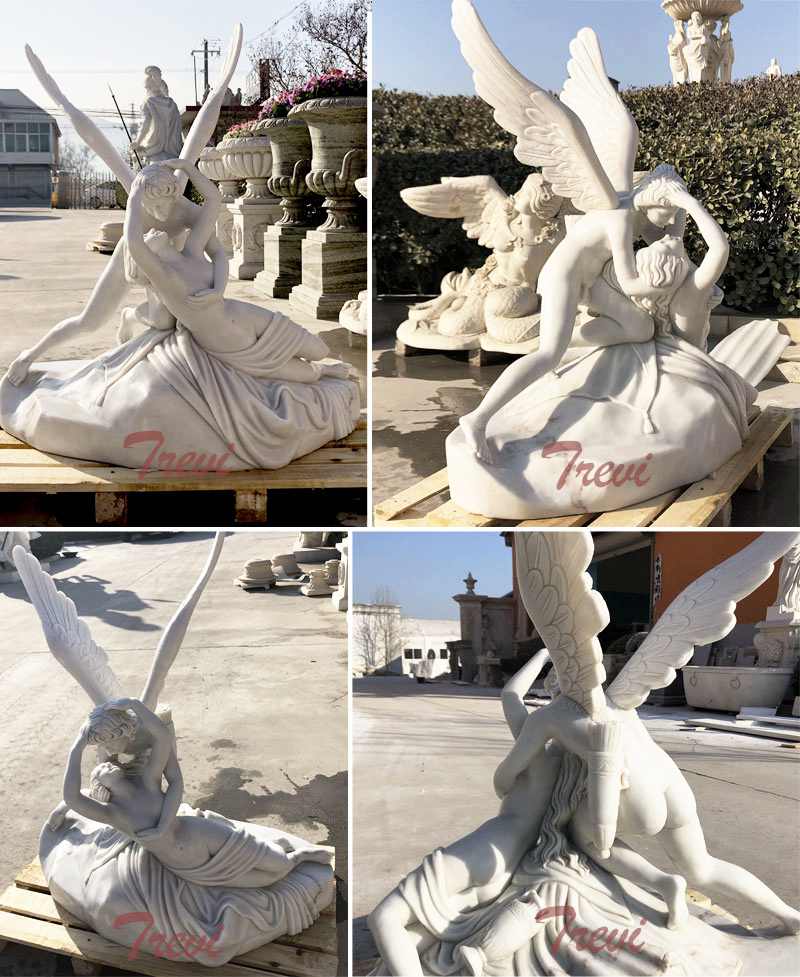 Trevi's exquisite sculpting performance:
In the end, the lifeless Psyche was brought back to life by Cupid. The Trevi Cupid sculpture has very realistic wings. The image of this sculpture is like the shape of a pyramid, standing tall. Trevi's artists sculpted the famous sculptures in stunning detail. In it, Cupid is kneeling on a rock, holding Psyche's head in one hand and Psyche's breast in the other. Among them, Cupid's large wings point straight into the air. He had a quiver and arrows behind him. Psyche's long hair fell to the ground. Also, Psyche's lower body was wrapped in a piece of cloth. The cloth is very real, and you could see how superb the carving skills of our artists are.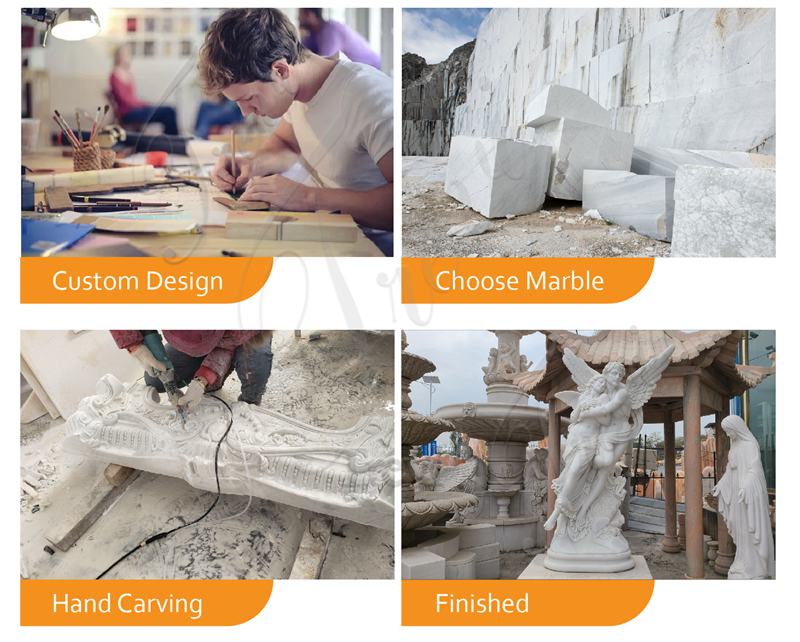 The story of this Cupid and lifesize Psyche statue symbolizes the great power of love. Well, this is a huge challenge that we have to go through in order to be happy as human beings. If you like this love sculpture, then please contact us immediately. Trevi is giving you great deals on Valentine's Day.