The marble reproduction of life size garden statue of Psyche Revived by Cupid's Kiss was first commissioned by Antonio Canova in 1787 by Colonel John Campbell. Statue of Psyche Revived by Cupid's Kiss is considered to be a masterpiece of neoclassical sculpture, but a moment of romanticism that shows the infinite sensation of mythical lovers and the emerging sporty character. It represents the height of love and gentleness of Cupid, awakening an inanimate soul after a kiss.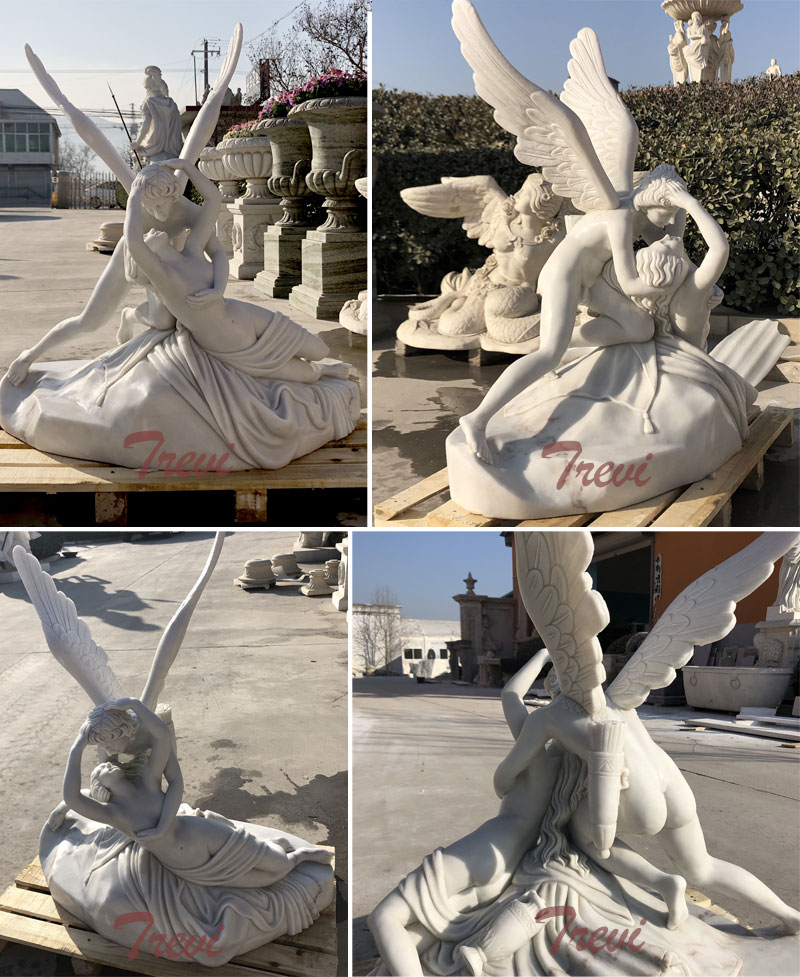 The story of Cupid and Psyche is taken from Lucius Apuleius's Latin novel and is very popular in art. Cupid's mother, the goddess Venus, envious of her son's beloved beauty, sent Psyche to the underground world, taking a container containing Proserpina cosmetic ointment and forbidding her to open it. Psyche couldn't resist seeing in the flask and immediately fell asleep. Only Cupid's kiss made her return to life. The composition of this group is based on smooth rhythm lines, the light movement of the characters, the graceful gestures and decorative methods make it one of Canova's most lovely sculptures.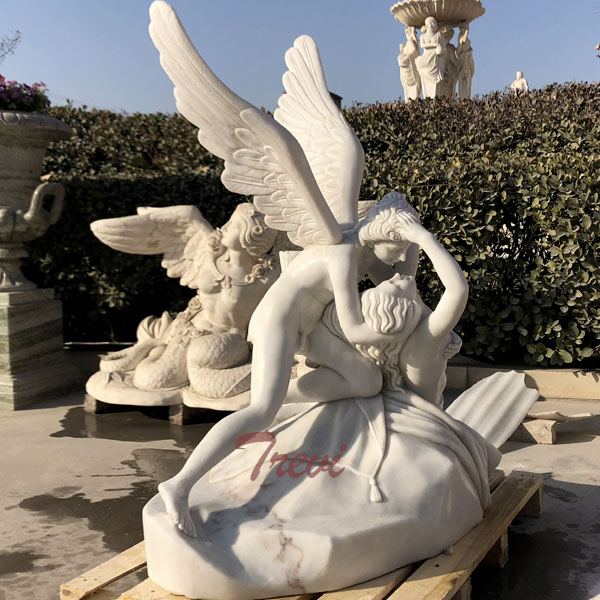 The lifeless Psyche experience was brought back to life by Cupid. The image of Cupid and Psyche (except the wings) is in the shape of a pyramid, creating a stable form for the sculpture. Cupid kneels on the rock and holds Psyche with his head and breasts. His big wings pointed straight into the air, carrying a quiver and an arrow. Psyche arrives at Cupid and puts his hands on his head. She let her head lean back and they are about to get engaged. Her long hair has been reaching the ground. Her lower body is wrapped in a piece of cloth. Putting down the ointment collected by Psyche from the underworld behind them. Right on the right side of the bottle is Cupid's arrow, which he used to wake up Psyche.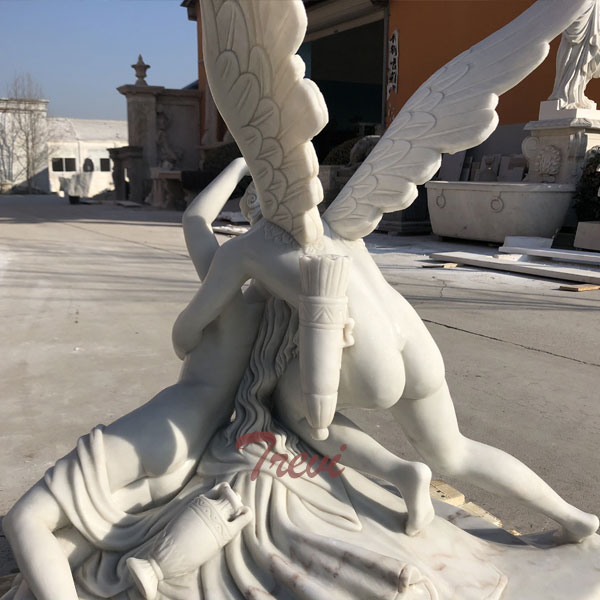 This story of Cupid and Psyche symbolizes the enormous efforts and challenges that human beings must experience in order to achieve happiness and immortality. Also pay attention to the accuracy of Canova to create the smooth body of Cupid and Psyche.