Introduction to Italian Yard Decor:
This marble Italian yard decor is classic in style and top quality. This white famous marble sculpture depicts an elegant woman sitting on a lion. The woman looks beautiful and gentle, and this lion is mighty and domineering. This combination of femininity and power has captivating beauty. Show us the feel of a story like Beauty and the Beast. Our artists are very good at sculpting classic female sculptures. Without a doubt, our marble Una and The Lion figure statue would be a great choice for your yard decoration.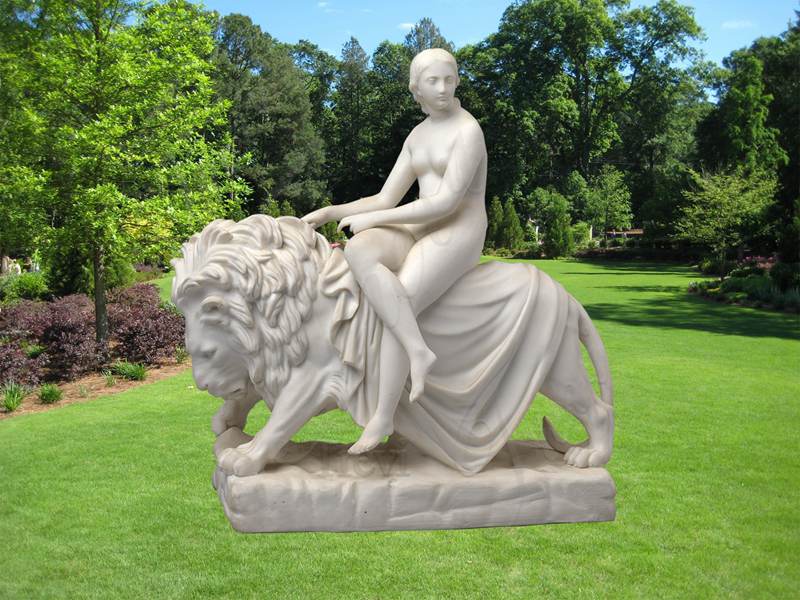 Una and The Lion Statue Origin:
Una and The Lion statue depicts a Parisian porcelain statue of a naked woman sitting on the back of a lion. The subject of the sculpture is Una and the lion. And the marble lion stands on a rectangular base. This statue was made by Minton & Co. for Summerly's Art Manufactures. Una and Lion's work was conceived and modeled by sculptor John Bell, but the theme was taken from Edmund Spenser's poem Faerie Queene. He portrayed the young Queen Victoria as the focus of his designs.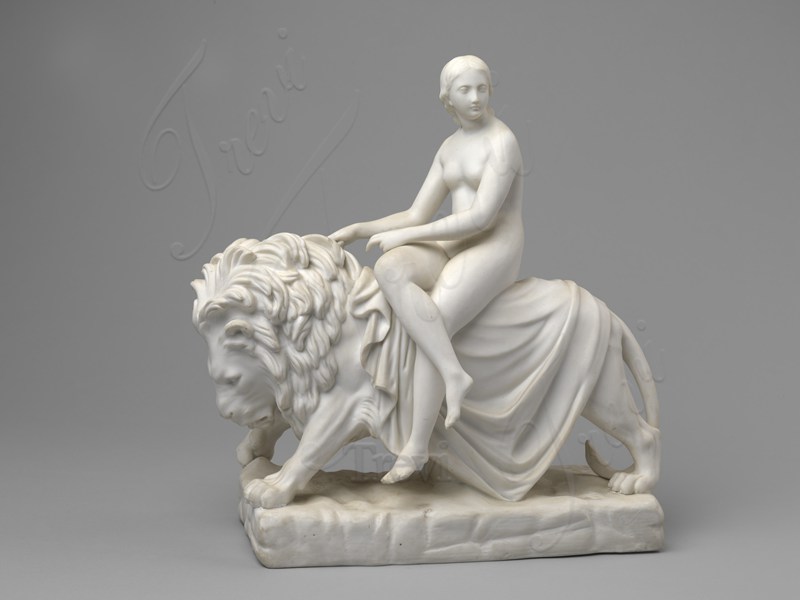 Also, Una was previously associated with Queen Victoria when William Wynn designed the £5 coin. The coin depicts the majesty of Una holding a scepter. And we all know that the lion is the symbol of England. Trevi's artists conduct thorough research and research on their sculptures before sculpting. Then there is no doubt that Trevi could definitely provide you with a vivid marble Una and The Lion statue.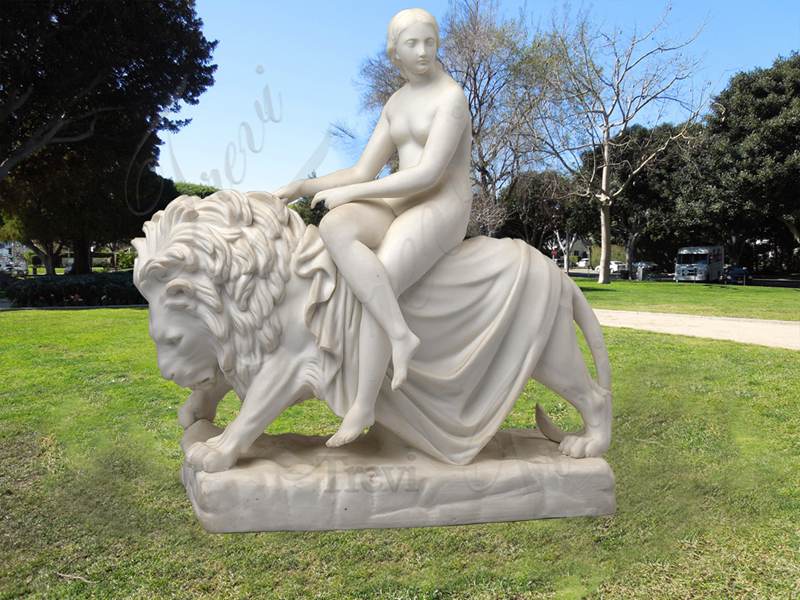 Beautiful Paintings About Una and the Lion:
The creator of this beautiful painting is Scott. Also, his paintings were inspired by Edmund Spencer's 16th-century poem "The Fairy Queen." In the poem, Una is the beautiful young daughter of a king and queen imprisoned by a ferocious dragon. Una begins to seek a way to free her parents, but along the way, she encounters a ferocious lion. Lion is so fascinated by Una's innocence and beauty that he abandons plans to eat her and instead vows to be her protector and companion. We could see Una's fingers lightly resting on the lion's hideous mane as they walk through the autumn woods together. The whole picture is so beautiful and moving.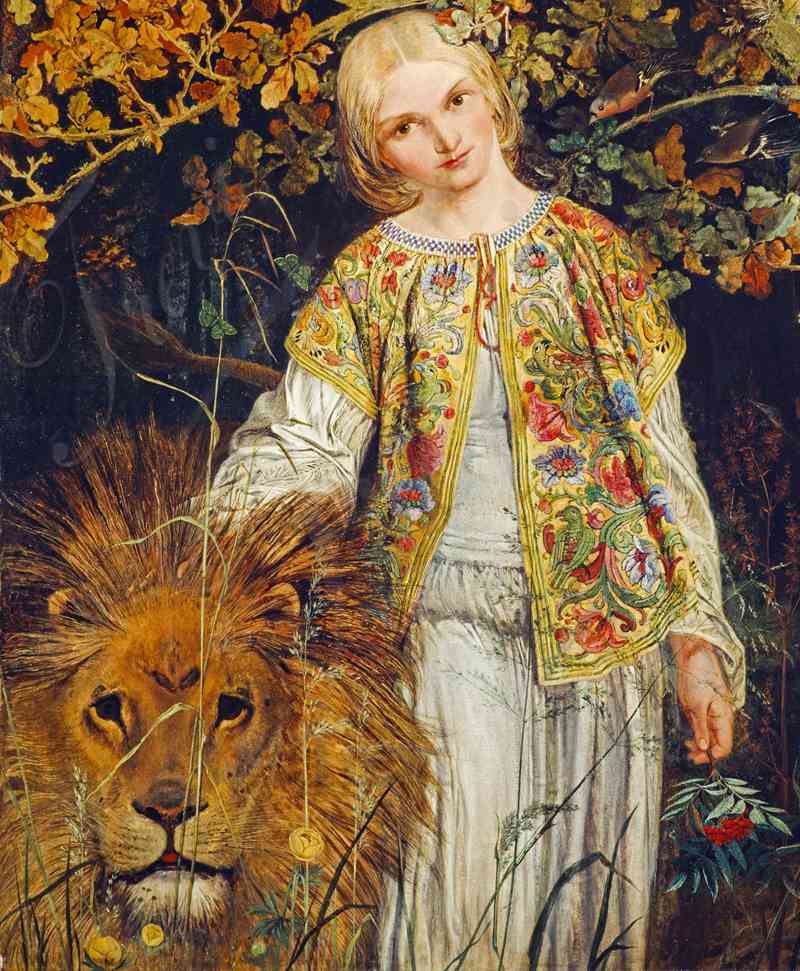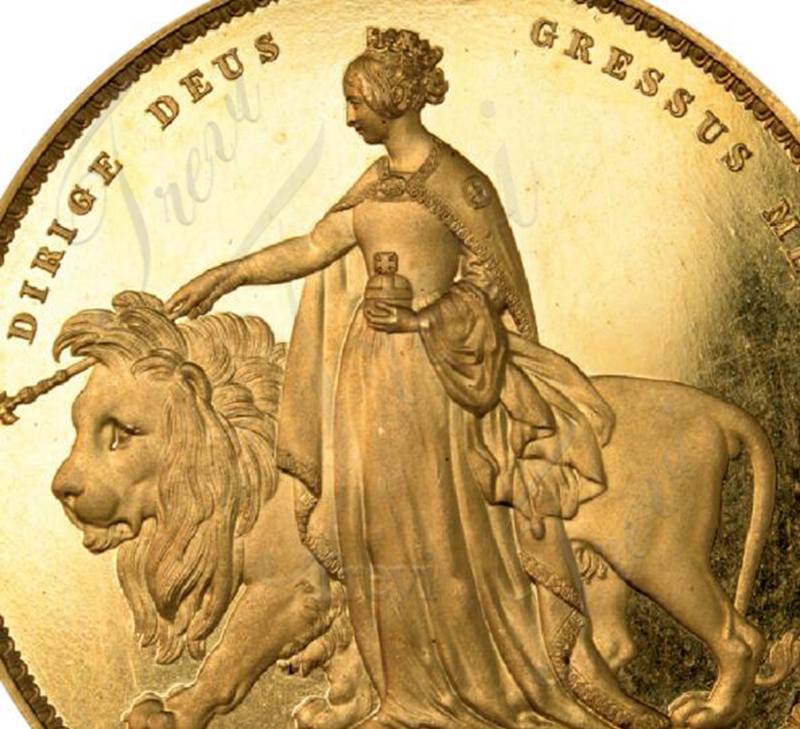 Fine Detail Carving:
Our artists have been carving marble for decades and are experienced and skilled. Moreover, their marble carving skills are handed down from ancestors and are the essence of the thousand-year-old cultural heritage. This Italian yard decor heroine Una and her majestic protector – the lion. Our artists employ deep carving techniques. Thus, he brings the graceful and determined Una to life. And, Trevi's artist has also portrayed the powerful and calm lion so vividly.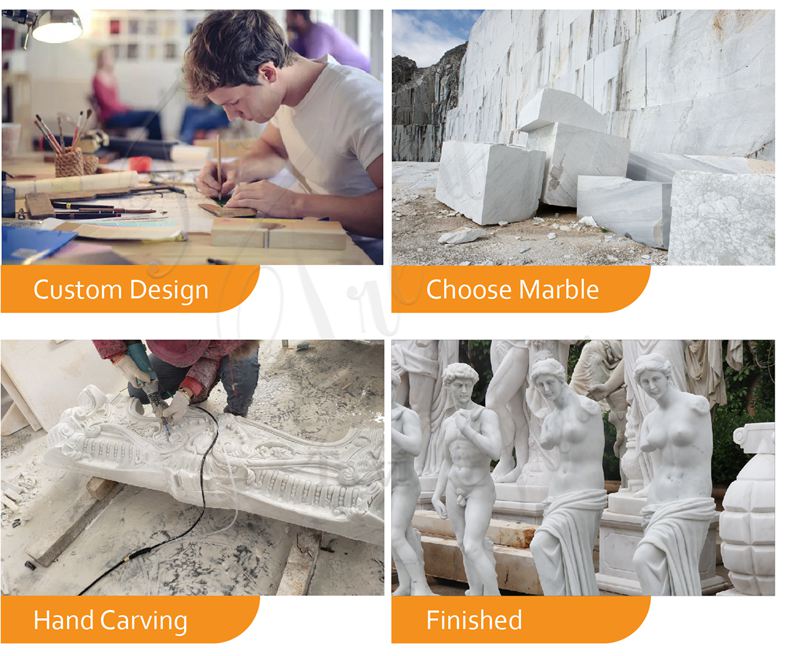 We could clearly see that the entire marble carving is so spectacular and exquisite. Both Una and The Lion are deep in thought, seeming to convey their thoughts through their gaze. The artist's superb sculpting skills capture the spirit of this brave princess and the mighty beasts that surround her. Our sculpture fully restores all the grace and courage of this original story character.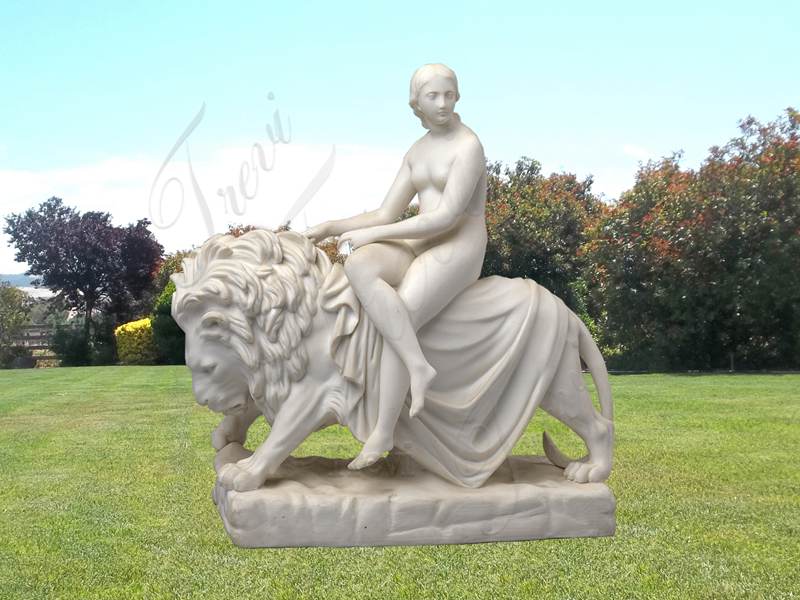 More Marble Figure Sculpture Options:
Trevi is the top marble carving factory in the industry. Our artists have been taught marble carving techniques from an early age. Therefore, we could provide you with more choices of classic figure sculptures. Whether you prefer powerful male sculptures or elegant female sculptures, we have the best option for you. Of course, we also have a selection of ancient Greek and Roman figure sculptures. For example, we have a marble Cupid statue, a marble Venus garden statue, Hercules and Antaeus sculpture, a life-size Artemis Diana statue, Diana marble statue. So, no matter what type of marble sculpture you prefer, our artists could carve it perfectly for you.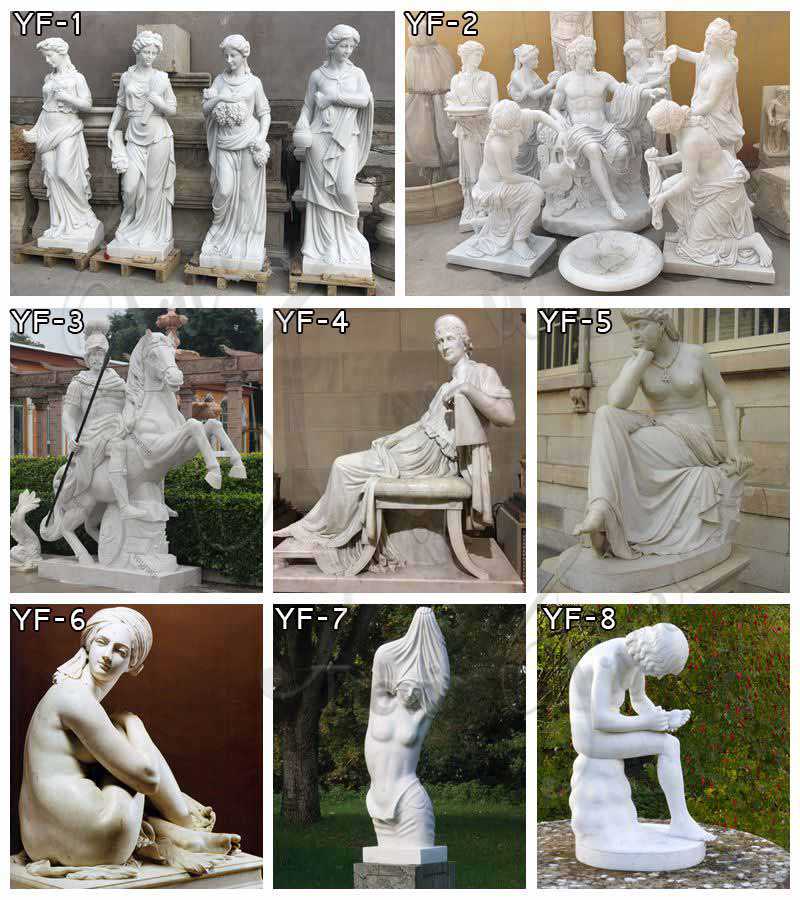 In addition, we would take out full insurance before shipping your marble female sculpture. So what are you still hesitating about? If you are interested in our sculptures, please contact us as soon as possible.