God of Wine Dionysus Statue Details
Gaze upon the ethereal beauty of our life-size marble God of Wine Dionysus statue, masterfully carved in pristine white marble. This Famous Garden Sculptures God of Wine Dionysus of a man is beautifully designed and elegant in temperament. Especially the man's demeanor and the superb detail of their costumes. Hands relaxed on the shelf with the grapes growing, looking off into the distance. It makes one look with awe. His expression is one of serene indulgence as if he's inviting you to partake in the celebration of life's luxuries.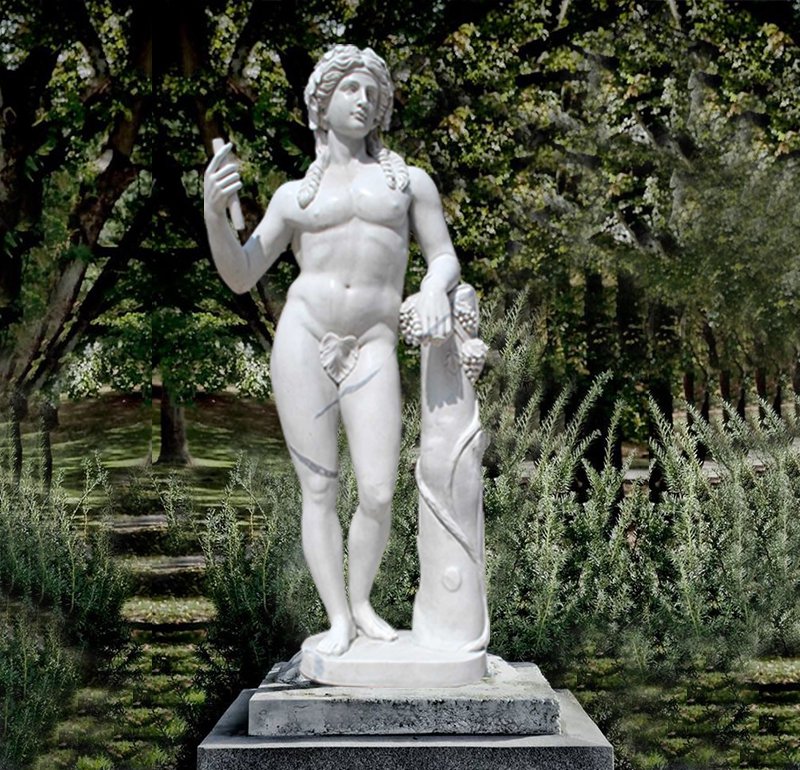 The Significance of the God of Wine, Dionysus
Dionysus isn't just a god; he is the very essence of life's pleasures and festivities. As the God of Wine, he symbolizes the human spirit's desire to celebrate, to indulge, and to experience the intoxication of life's finest moments. Owning this sculpture doesn't just mean possessing an object; it means embracing a philosophy of living fully.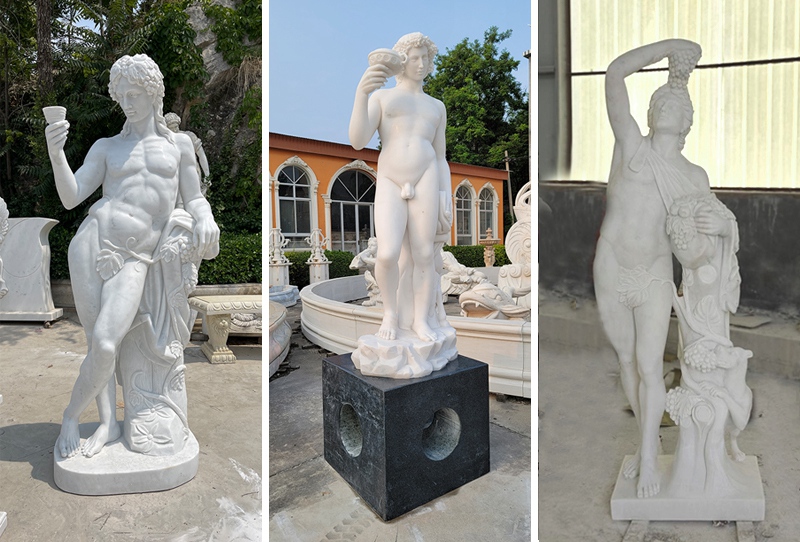 Exquisite Hand-Carving and Polishing Skills
Our artisans have dedicated countless hours, to ensuring every detail, from the subtle lines on Dionysus's face to the intricate designs on his hair, is flawlessly engraved. Craftsmanship is not just about technique but also about passion. After careful polishing by professional craftsmen, this marble figure statue has a beautiful shine on the surface. The love and dedication poured into this sculpture are evident in every stroke and curve.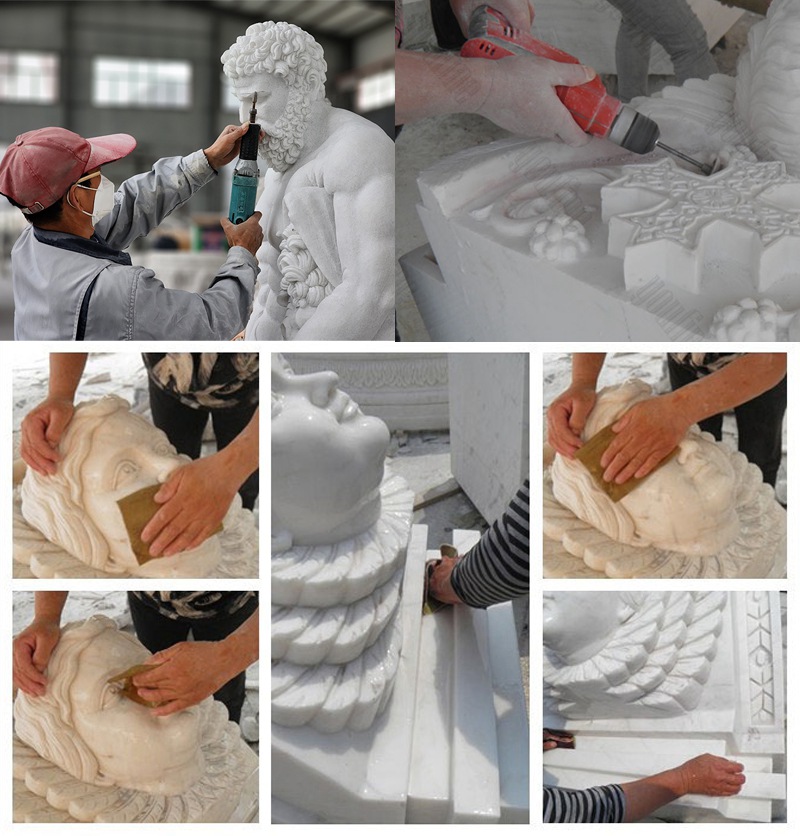 Using A-Grade White Marble
The foundation of this marble God of Wine Dionysus sculpture is nothing short of the finest white marble. Sourced from the best quarries, this marble has a luminescence that captures and reflects light, giving Dionysus a divine glow. Durable, yet exquisitely delicate in appearance, the marble ensures that this piece will remain a timeless testament to beauty and elegance.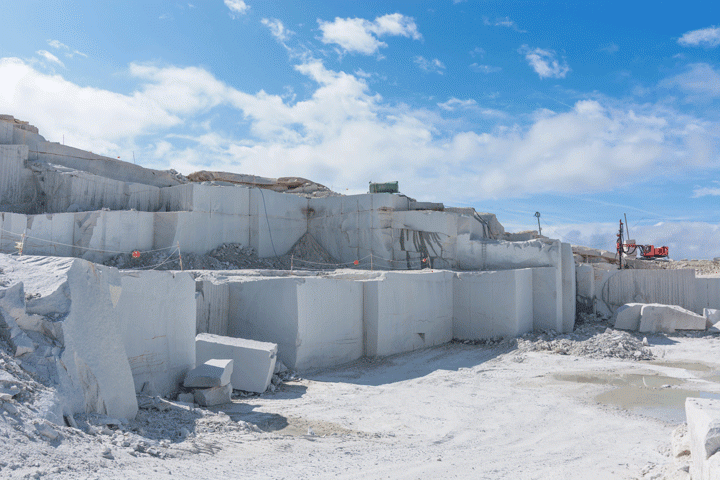 More Famous Marble Figure Statues Options
TREVI is a sculpture production factory that was established in 1983. With decades of experience in marble carving, we are highly skilled in creating realistic and vivid marble Greek figure statues. Our artists have been trained in the ancestral techniques of marble carving since their childhood, ensuring the highest level of craftsmanship.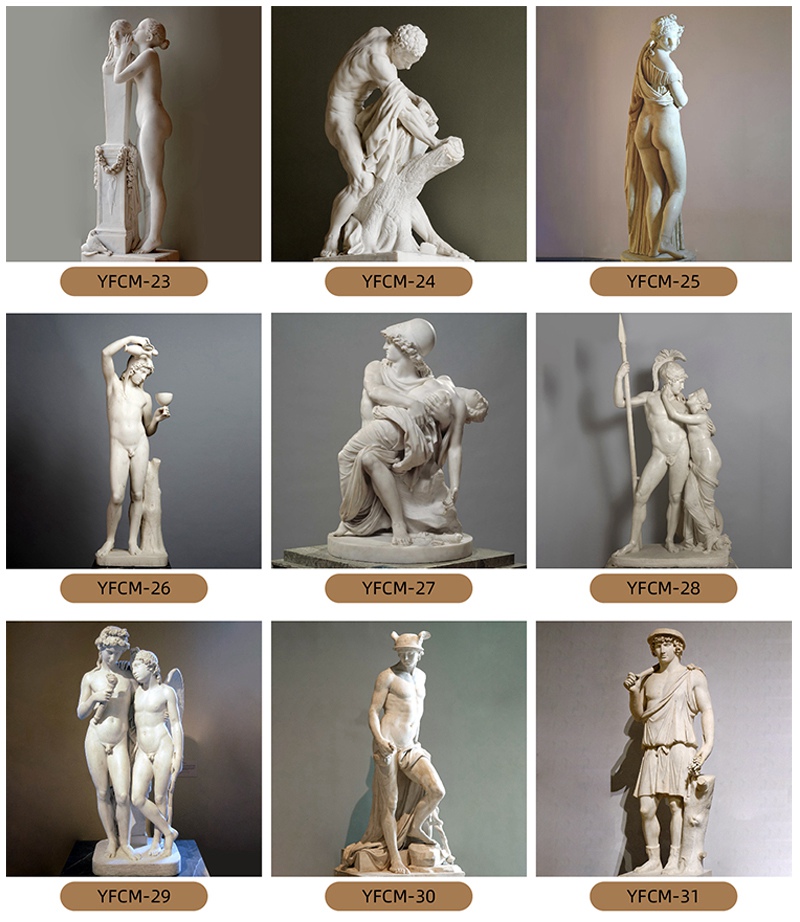 If you have any further questions or requirements, please feel free to let us know. We are committed to providing high-quality marble sculptures and excellent customer service.