Marble Statue Introduction:
The famous Oceanus statue is located in the center of the Trevi Fountain. However, many believe that the name of the statue is Poseidon. Not really, Oceanus is the god of the sea in the Titans. We use high-quality white marble to carve this magnificent ancient Greek sculpture for you. Our professional marble artisans could reproduce this famous marble statue highly in museum quality.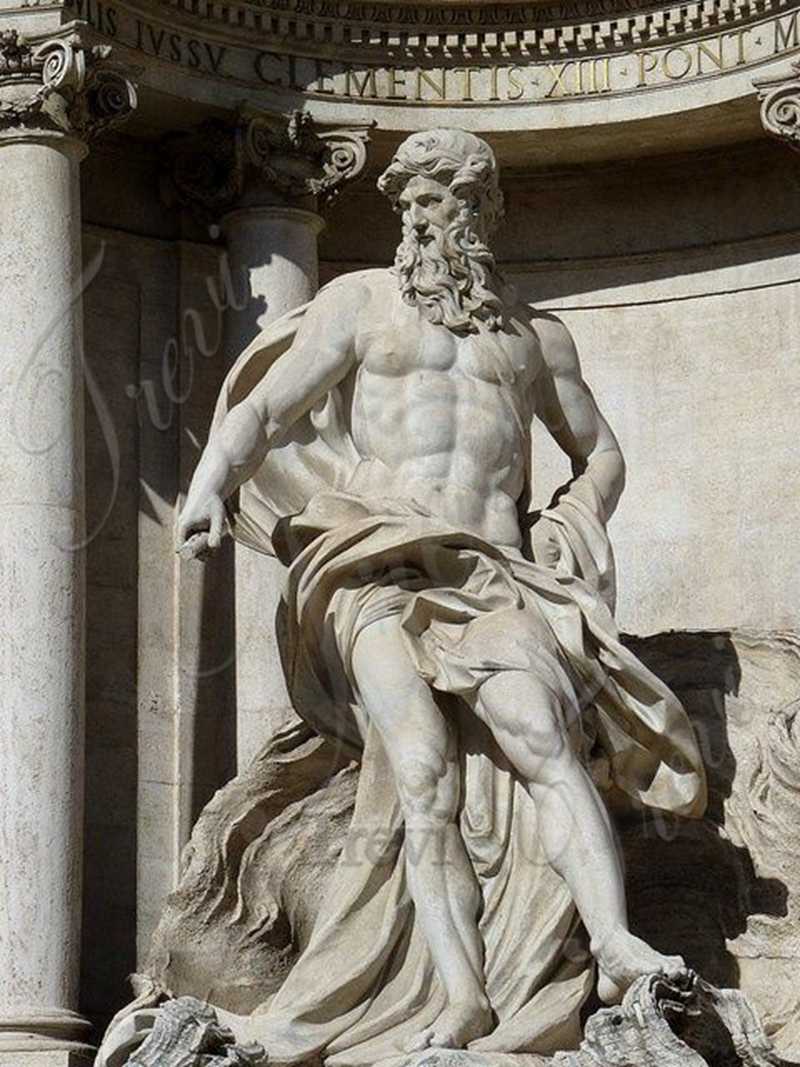 This Oceanus statue depicts the Kingdom of the Seas advancing on the waves. His hair and beard are so realistic. Moreover, the sea king's clothes are rippling, what a vigorous posture? His feet were on coral branches and shells. It is a symbol of ocean wealth. He frowned, his front feet firmly on the shell, this was a moment of majesty and splendor of the sea god.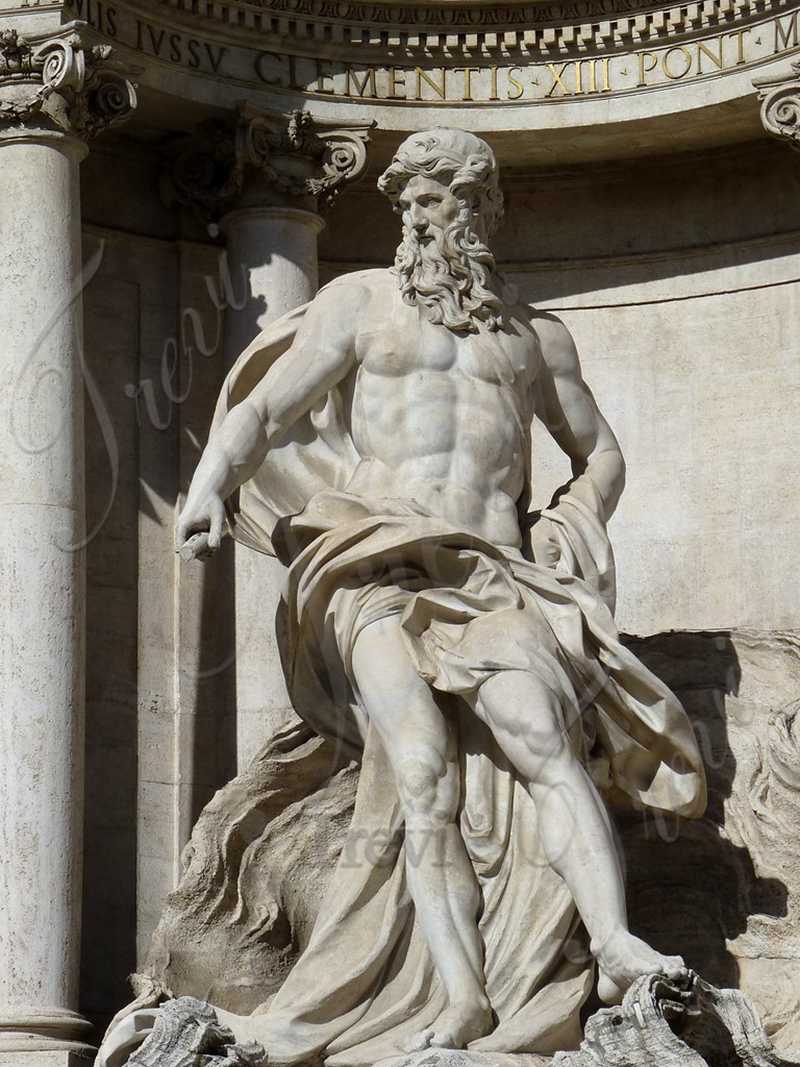 The Origin of Oceanus:
Oceanus is the eldest of the titan descendants of Uranus (sky) and Gaia (earth). In Greek and Roman mythology, this titan is often depicted as the upper body of a muscular man. Oceanus originally represented all saltwater bodies, including the Mediterranean Sea and the Atlantic Ocean. The newcomer Poseidon ruled the Mediterranean.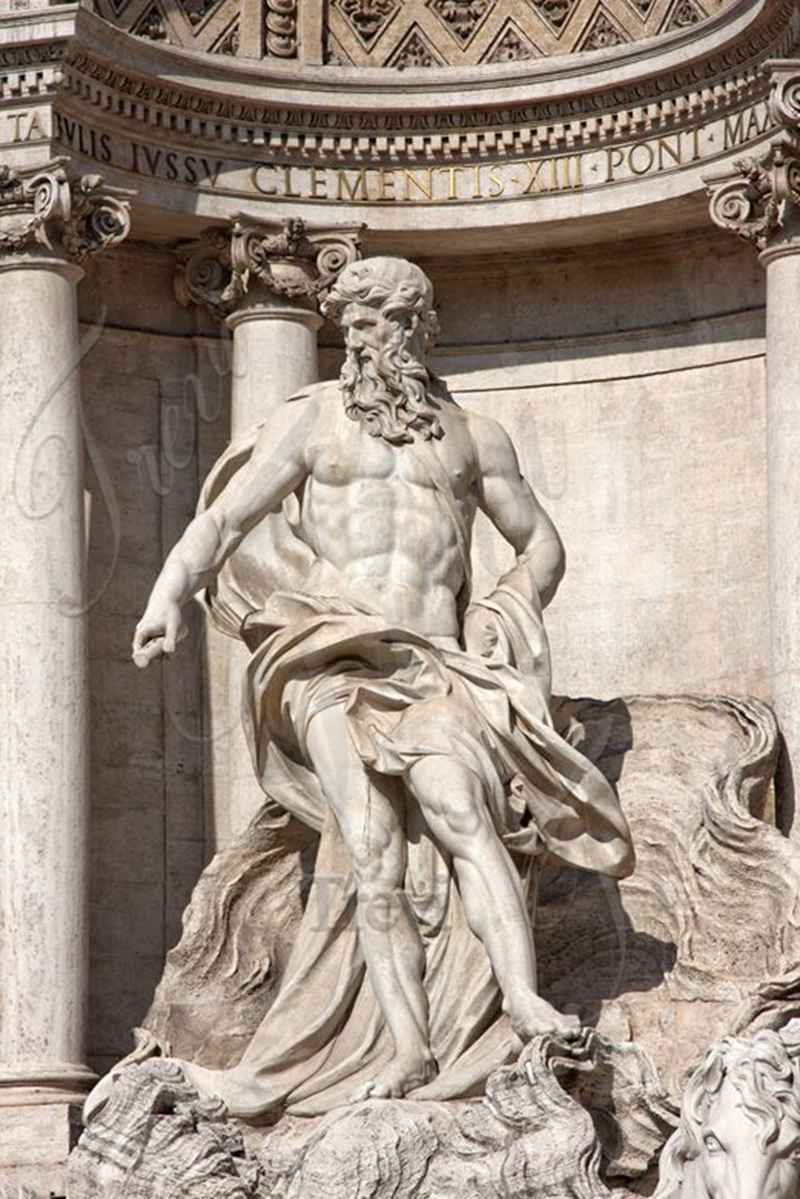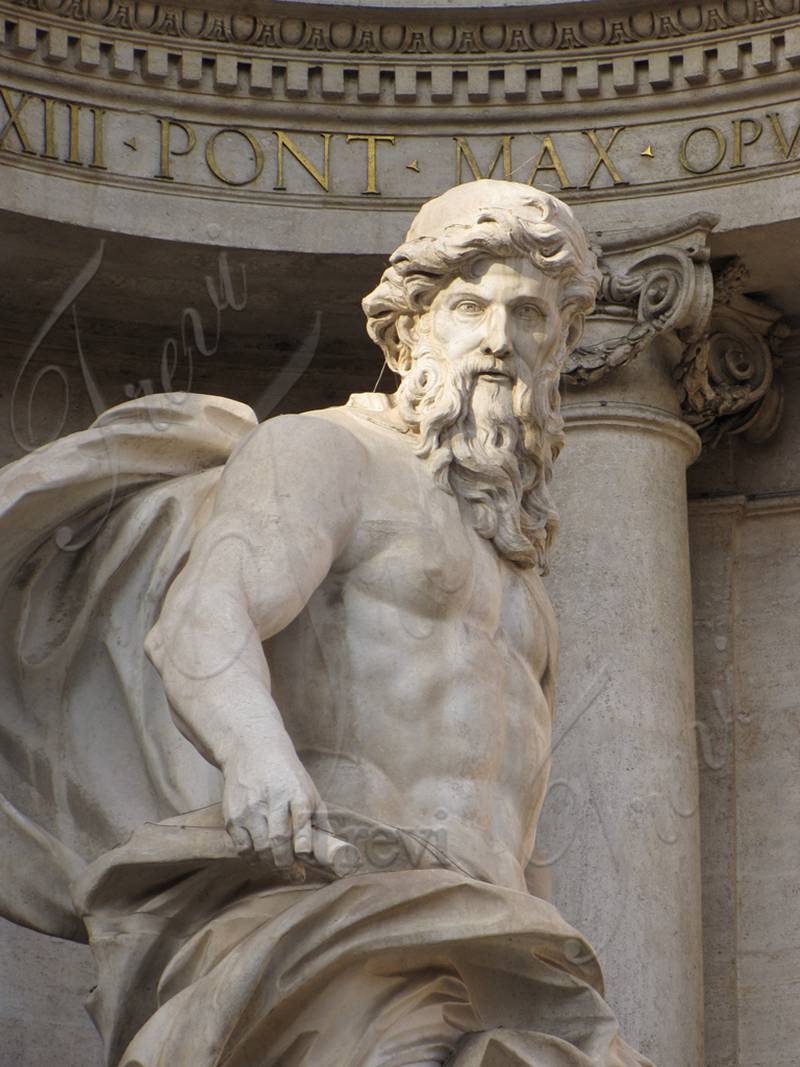 Who is the Mythical Poseidon?
Neptune was the Roman god of the sea, the artistic name of the Greek god Poseidon. As you know, King Poseidon rules the ocean kingdom. He is often depicted carrying a trident or riding in a chariot, where the horse is the wave or the wondrous sea creature. As well as our antique Poseidon marble statue showing the image of the sea god holding a trident and calming the waves.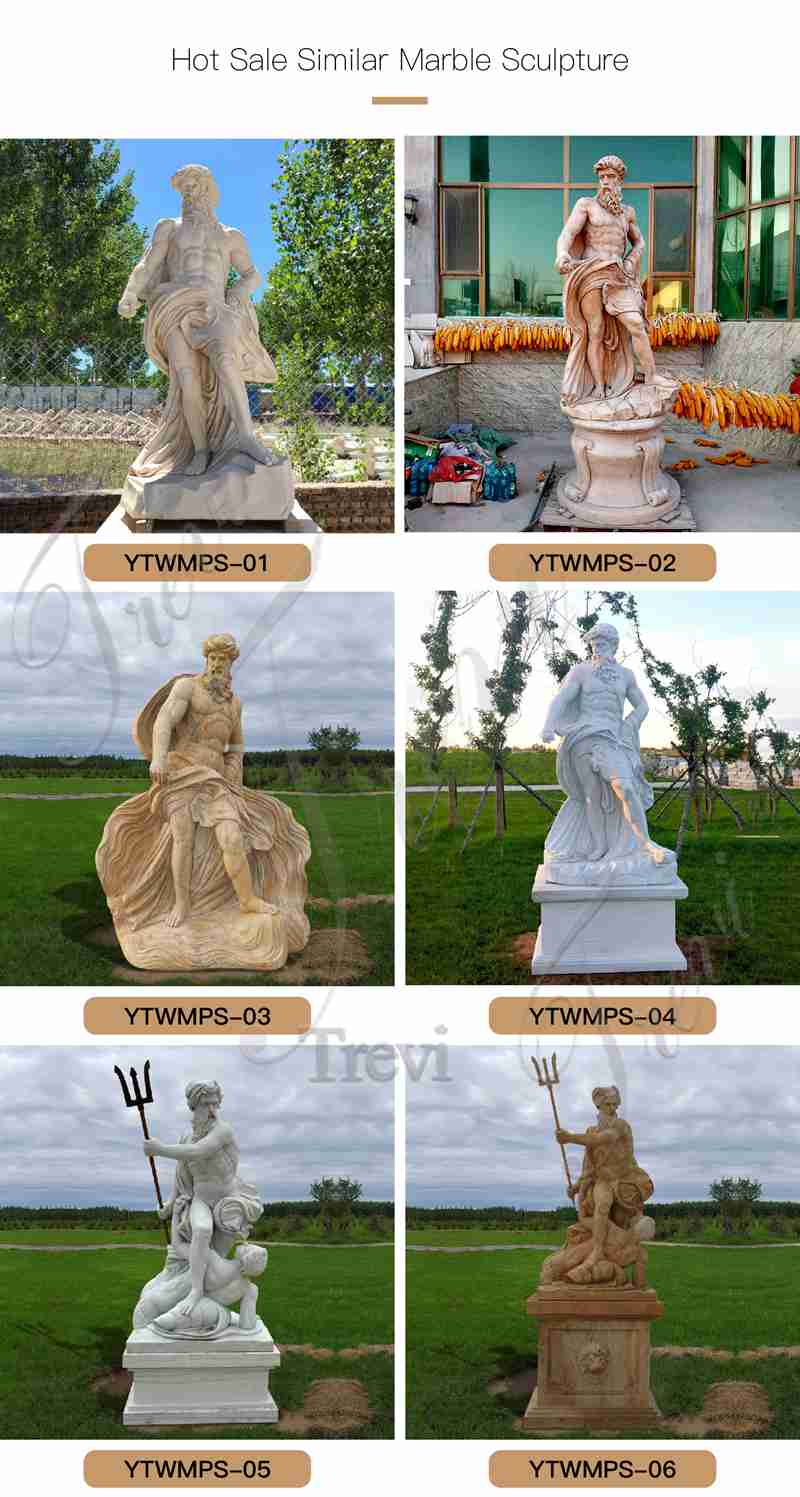 Why Choose Trevi Art Sculpture?
As a professional sculpture product supplier, we have an excellent team focusing on product development design, quality control, and inspection. We are working hard to develop new products to meet different requirements. Therefore, our experienced staff is always available to discuss your requirements and ensure complete customer satisfaction. In addition, in order to provide the best products and services, we have established a modern quality management system and have a professional QC team to strictly control product quality.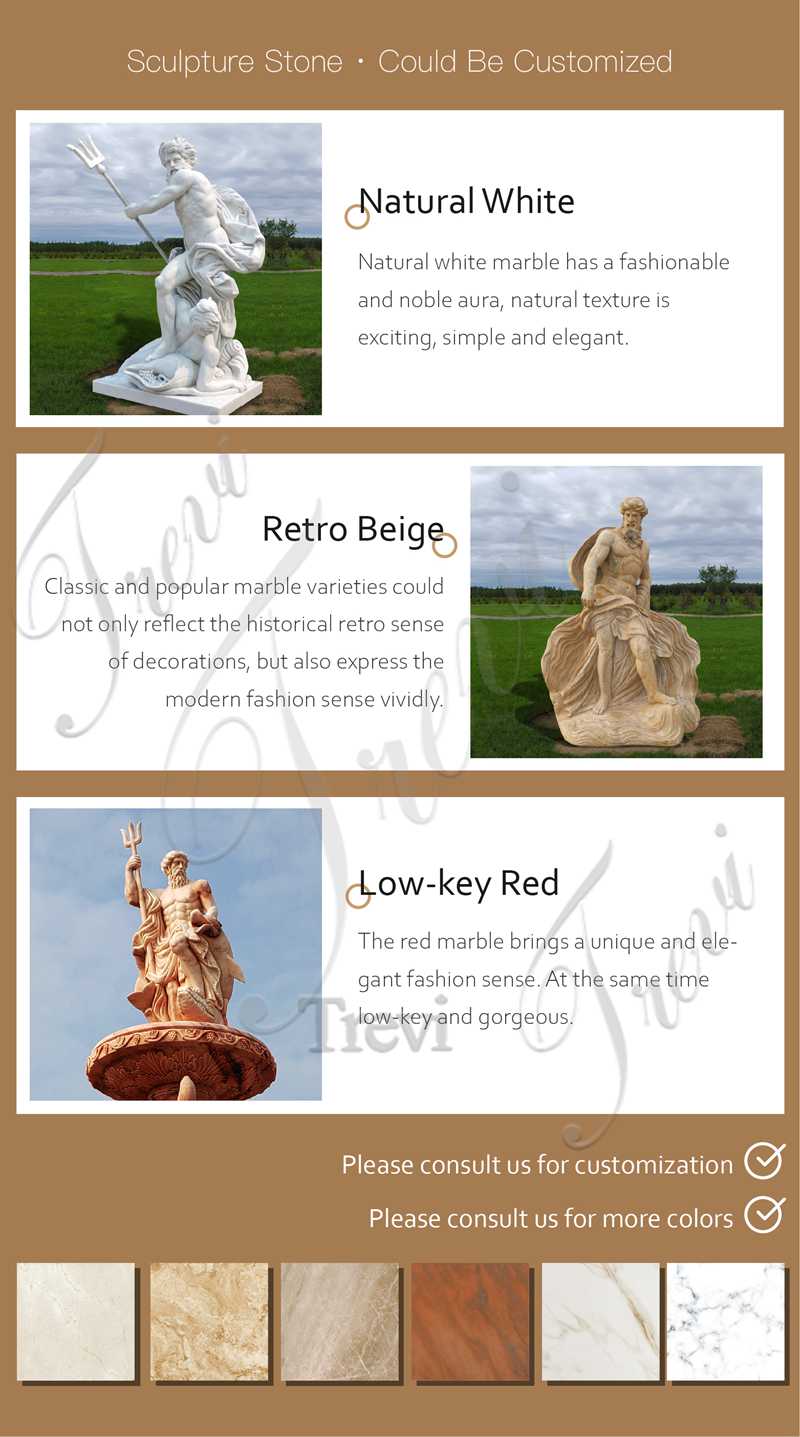 If you are interested in this Oceanus marble sculpture, please contact us as soon as possible, we would ensure that all classic marble pieces are of the same museum quality.