Marble Statue Introduction:
This life-size mars god statue is loved by many customers. Especially the posture of the God of War is so mighty, and his eyes are full of murderous intent. This marble statue measures 5 feet 10 inches (1.78 m). Also, there is a base on which to stand under the sculpture's ankle. We could clearly see that this Mars sculpture is depicted a young soldier. Additionally, he wears a Greek helmet with wavy hair wafting from underneath. And his clothes fell naturally, revealing his muscles and size. In addition, a quiver full of arrows rests on his leg at his feet. The overall image is very realistic. Trevi Art Sculpture has many examples of classic figure statues and this Marte Mars marble sculpture is one of the best. This very masculine character would be the focal point in your garden.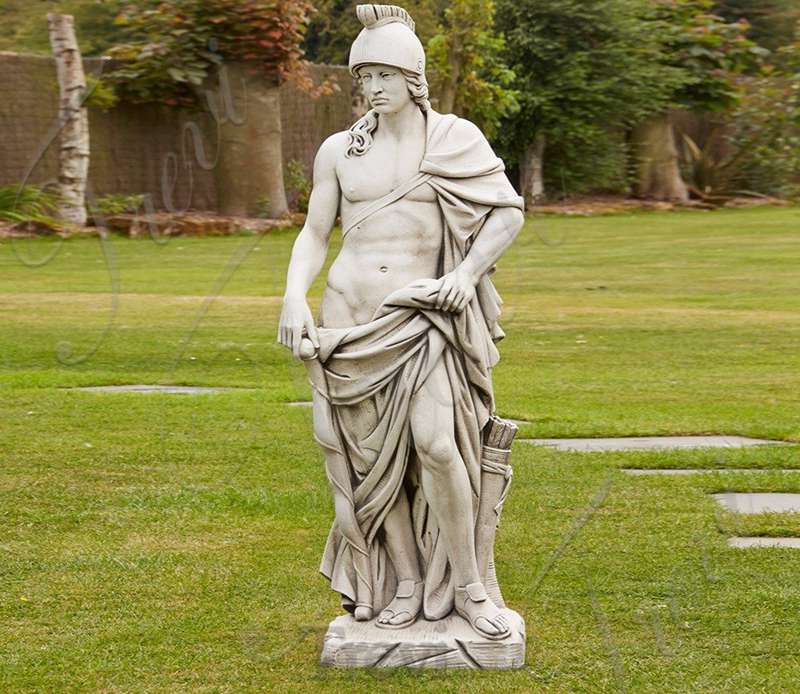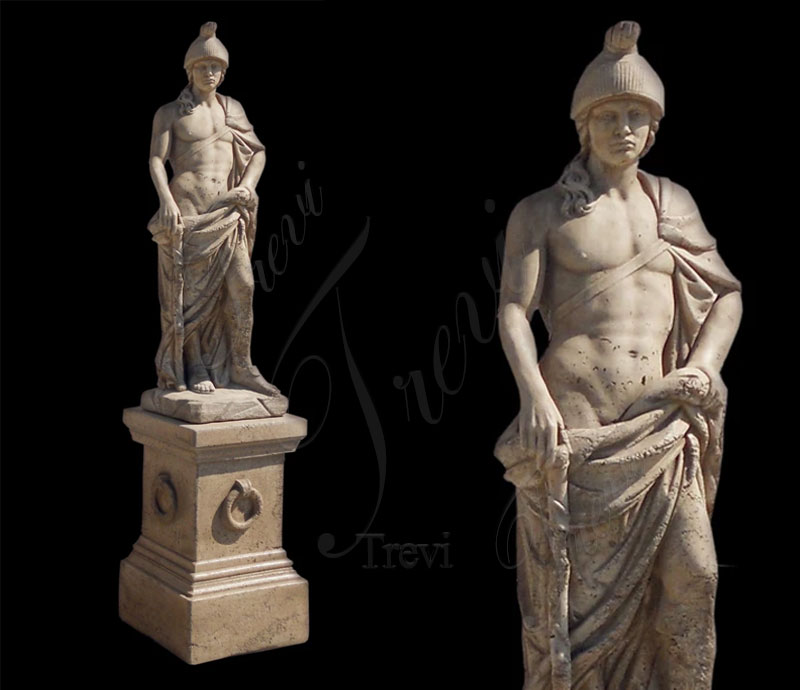 Mars God Roman Mythology Story:
According to Greek mythology, Marthe was a god of war. And he is also called Mars. Ares, the god of war, was the protector of Sparta, and Athena was the protector of Athens. Compared with the Athenians who were skilled in literature and art, the taciturn Spartans had an extremely low influence on Greek mythology, which led to the frequent bullying of the god of war by Athena in Greek mythology.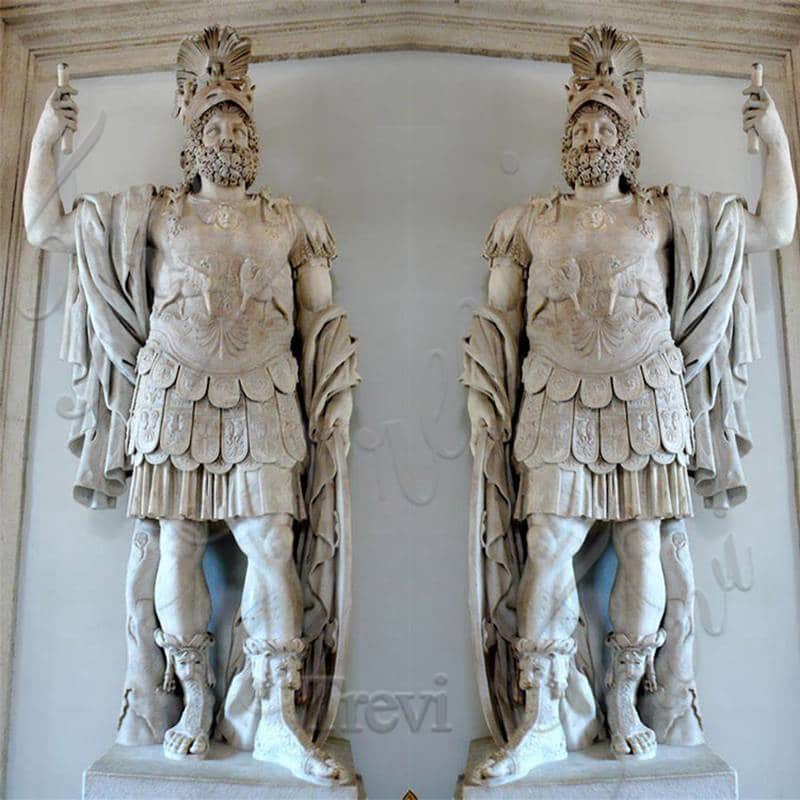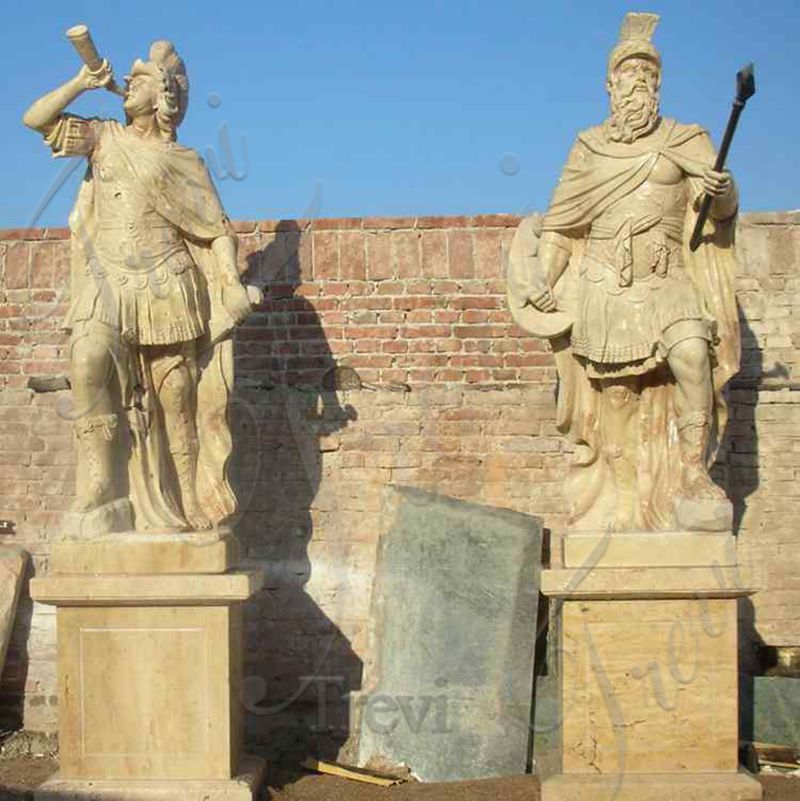 However, in ancient Rome, the god of war came and went. In Roman mythology, he was called Mars. Because the Romans advocated force, the god of war has a very high status in Roman mythology. Additionally, both March and Mars are named after him. The word march also means "to march," because the ancient Romans believed that March was a good season to start marching and fighting. From the name of the god of war also came the word martial.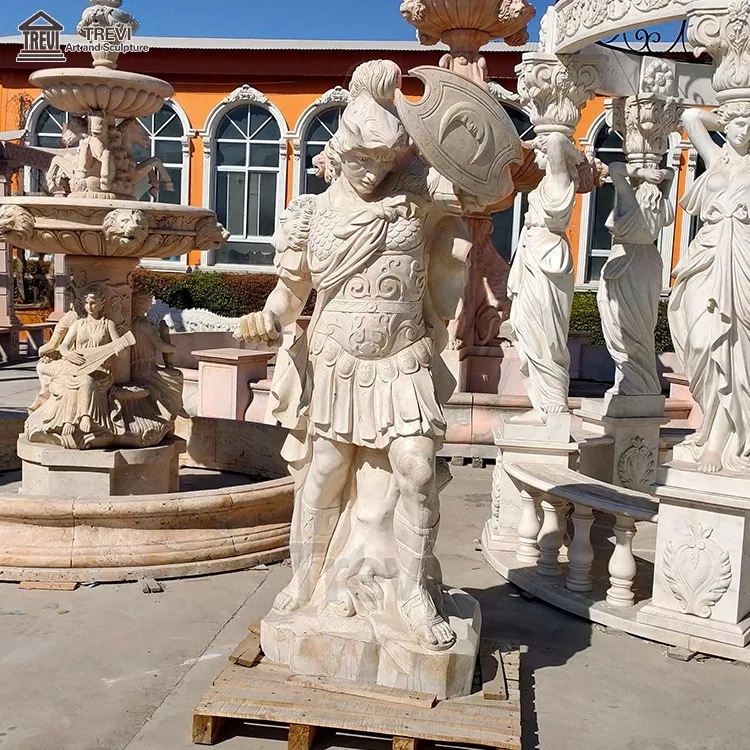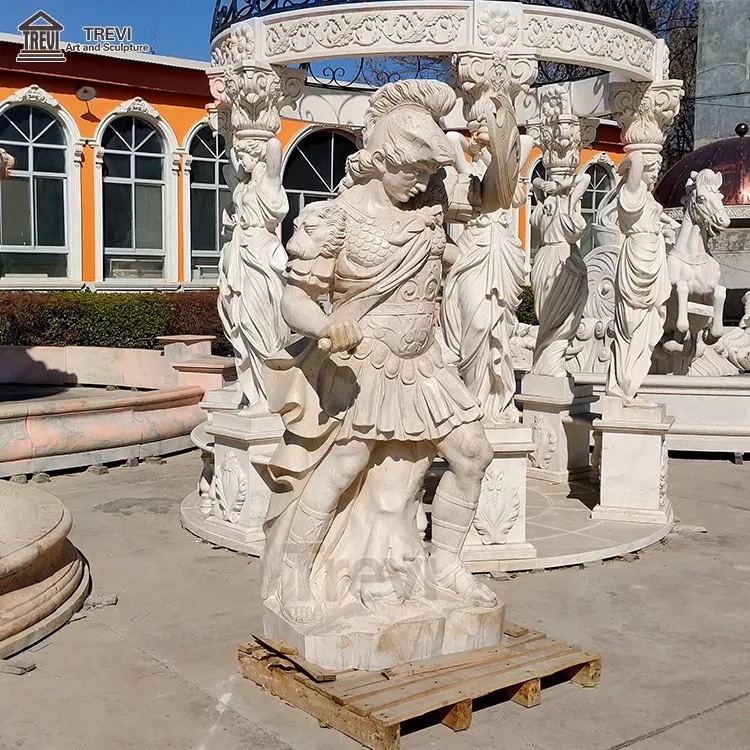 Choose Natural Raw Materials:
All our finished Marte Mars sculptures are made of natural marble raw material. And this sturdy material could be placed in harsh outdoor weather. Also, our sculptures are all done by hand to ensure the best quality. This sturdy natural material is water and weather-resistant, has no air pockets, and won't crack. And the maintenance of this lifesize marble sculpture is very simple.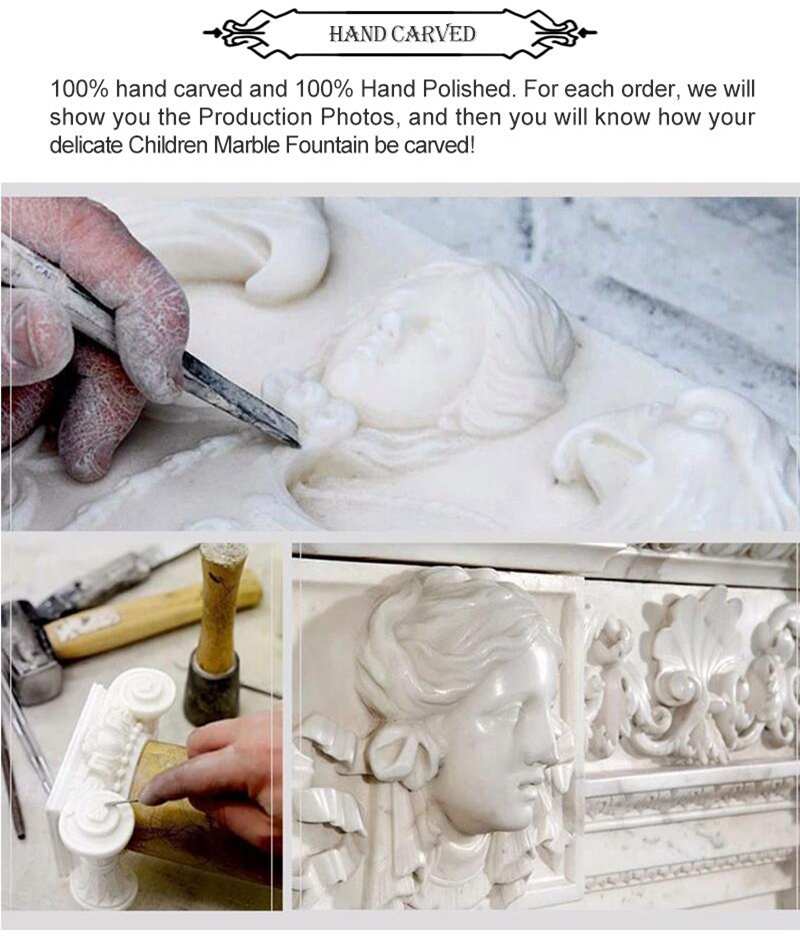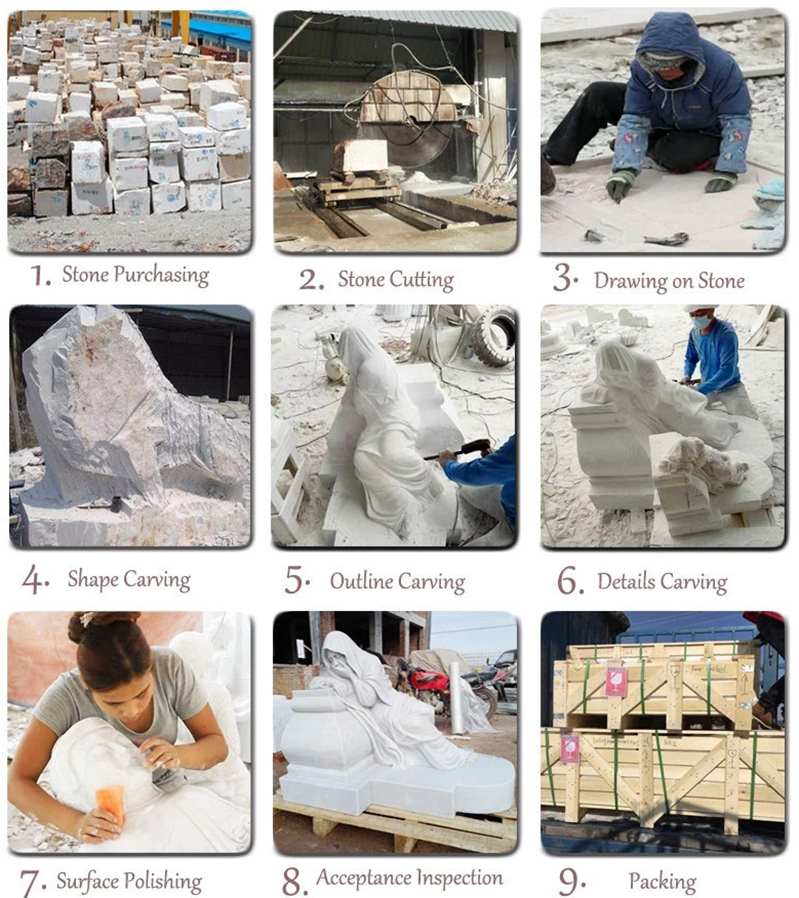 Our main goal is to provide you with the best service and products! If you have any questions about our Marte Mars sculpture, please leave us a chance to speak with you. If you have any questions, please contact us, thank you very much, we would reply to you as soon as possible.