Marble Farnese Atlas Detail:
Farnese Atlas is the second-century Roman marble replica of the Farnese Atlas Greek cultural atlas garden statue. The marble Farnese Atlas is on his knees, carrying the earth on his shoulders. Atlas's work was weighed down because he had been sentenced by Zeus to support the skies.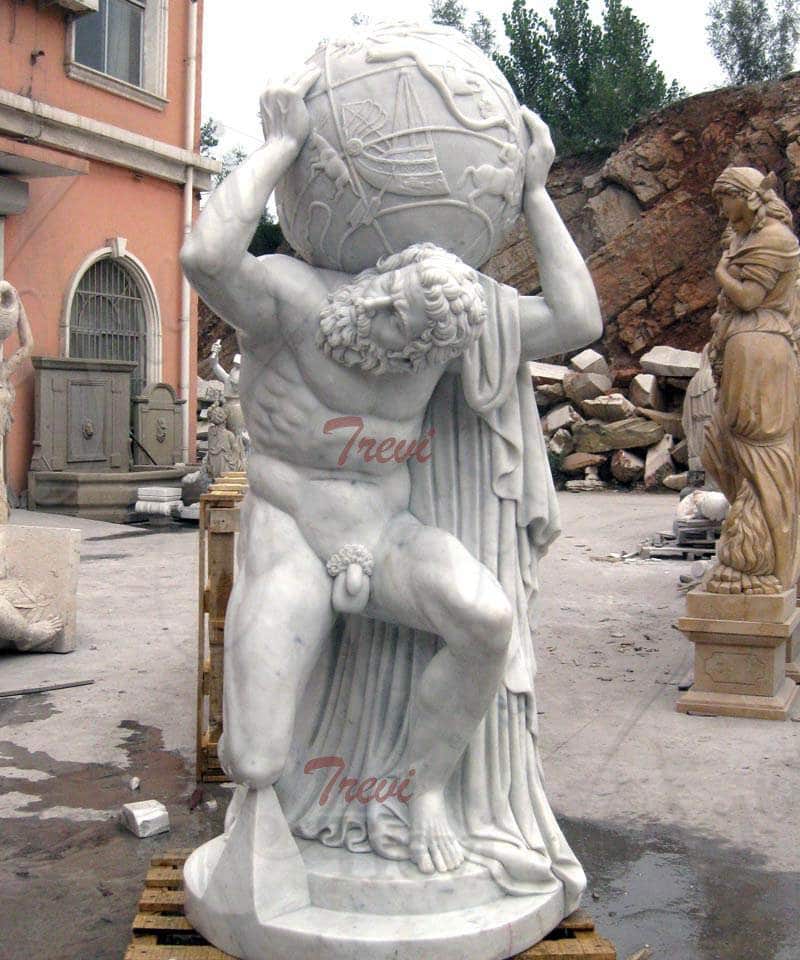 Choose High-quality Marble:
Trevi's marble sculptures are made of high-quality marble. And, our marbles are all-natural raw materials. These high-quality marbles ensure that the sculptures would last longer. Of course, A-level marble could more clearly ensure the beauty of the details of the sculpture.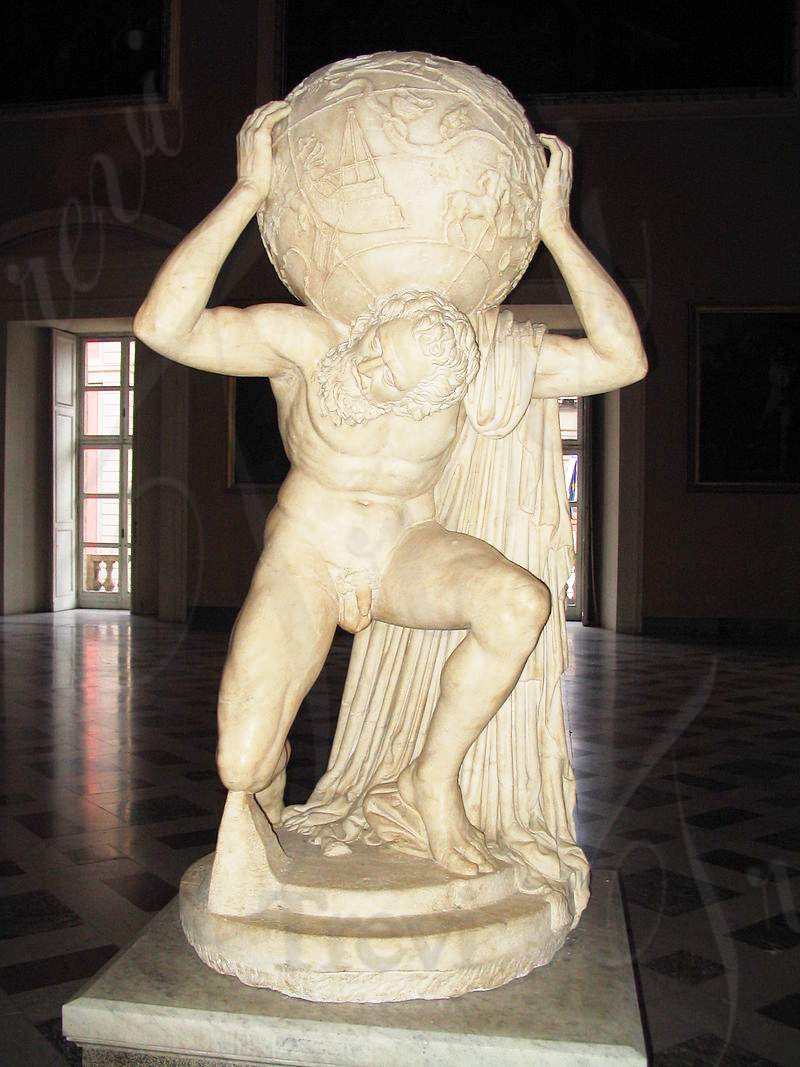 Farnese Atlas Origin:
World-famous garden sculpture life-size marble Farnese Atlas is the oldest extant statue in Titan's history in Greek mythology, which occupies an important place in early vase painting and, more importantly, the oldest known celestial image.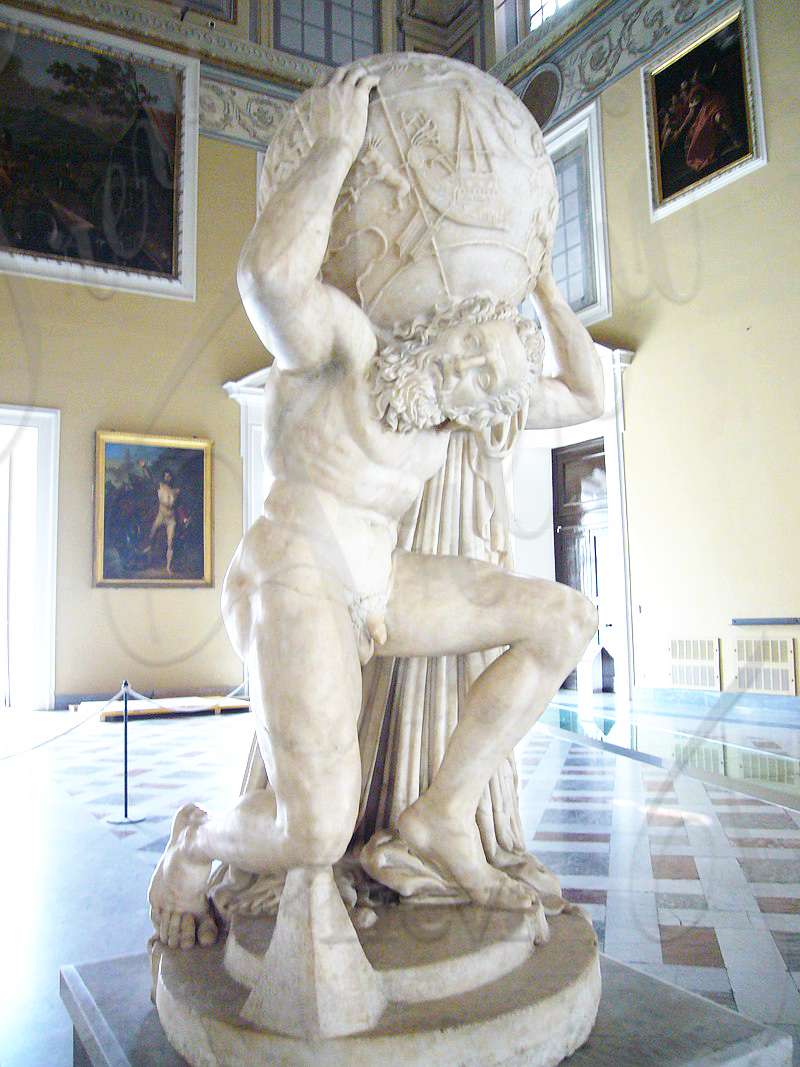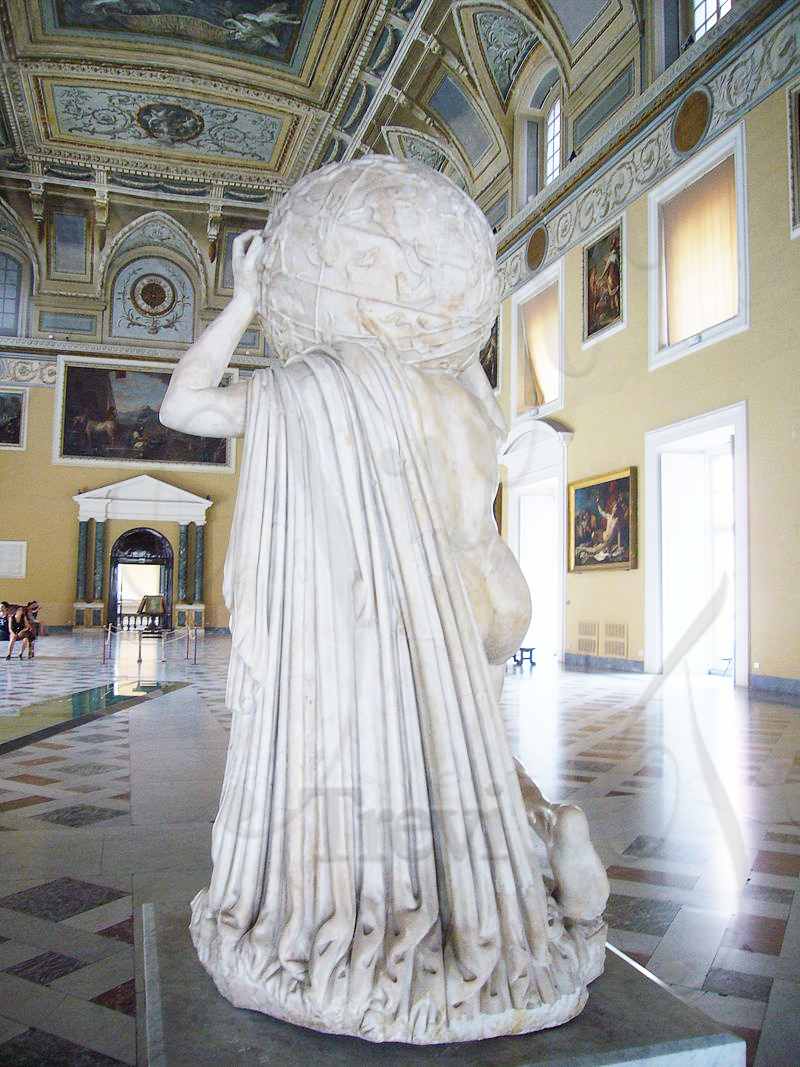 Now, the marble life-size marble statue Farnese Atlas of the National Archaeological Museum of Naples, Italy. The world-famous garden statue's life-size marble Farnese Atlas is 7 feet (2.1 meters) high and the Earth is 65 centimeters in diameter.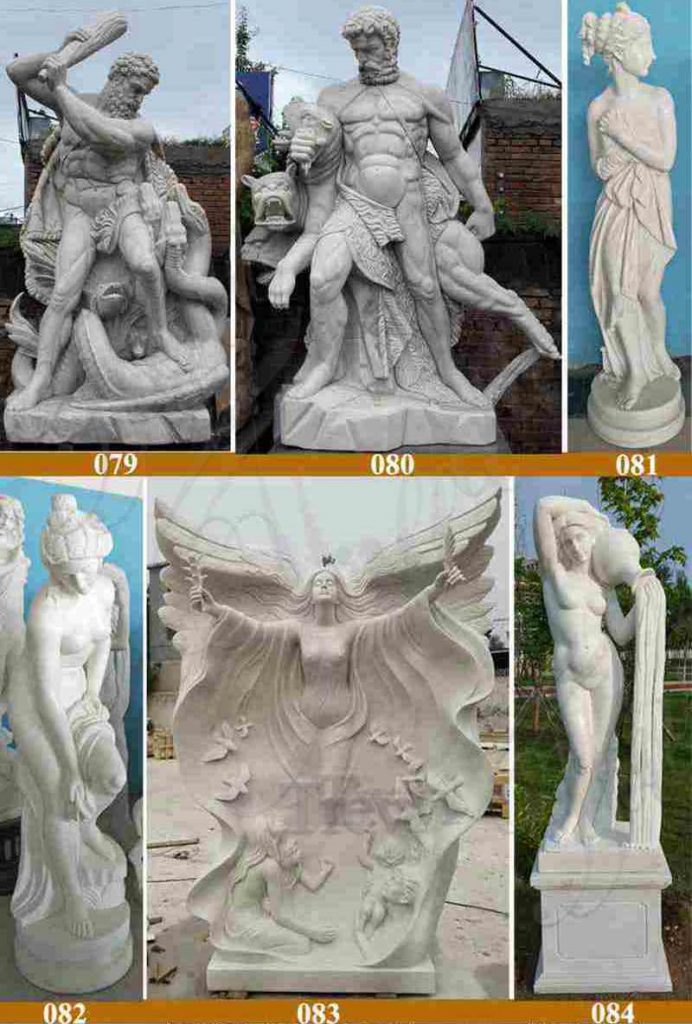 Source of the Sculpture:
When Hercules was ordered to steal the golden apples from the holy garden guarded by Hesperides, Prometheus suggested that he ask Atlas for help. So Hercules turned to Atlas for help. In addition, Hercules agreed to replace the conditions of the sky in Atlas's absence.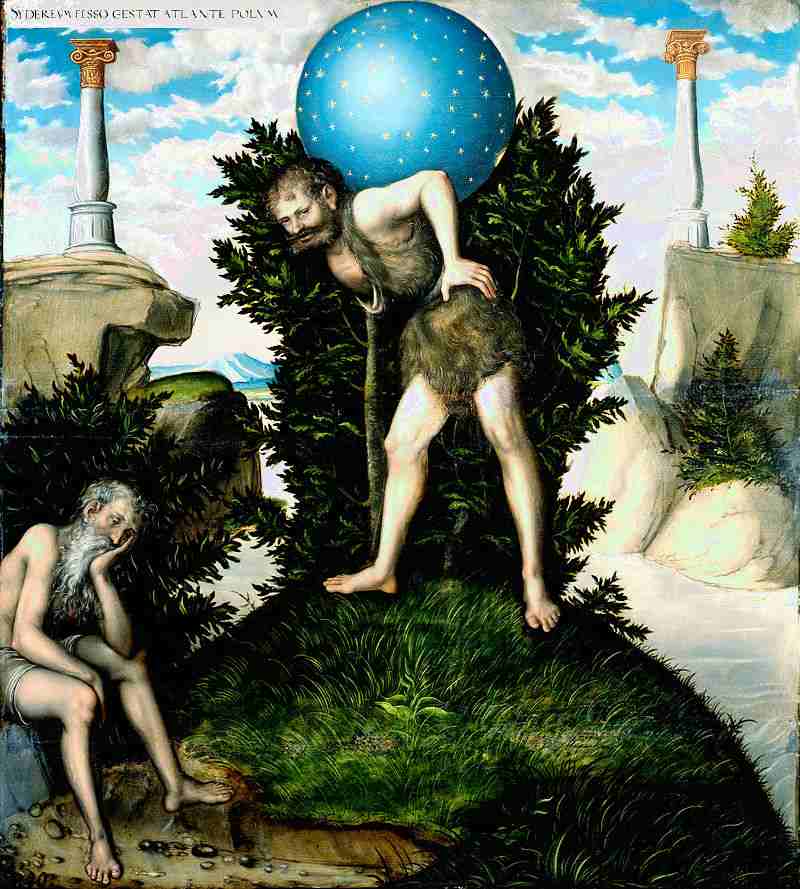 After picking the golden apple, Atlas was reluctant to take the sky over Hercules' shoulders. So Hercules pretended to agree. But Hercules asked Atlas to carry him for a while while he looked for a pair of shoulder pads. When Atlas lifted the sky to his shoulders, Hercules picked up the golden apple and fled. Atlas had to continue to shoulder the heavy responsibility of the sky.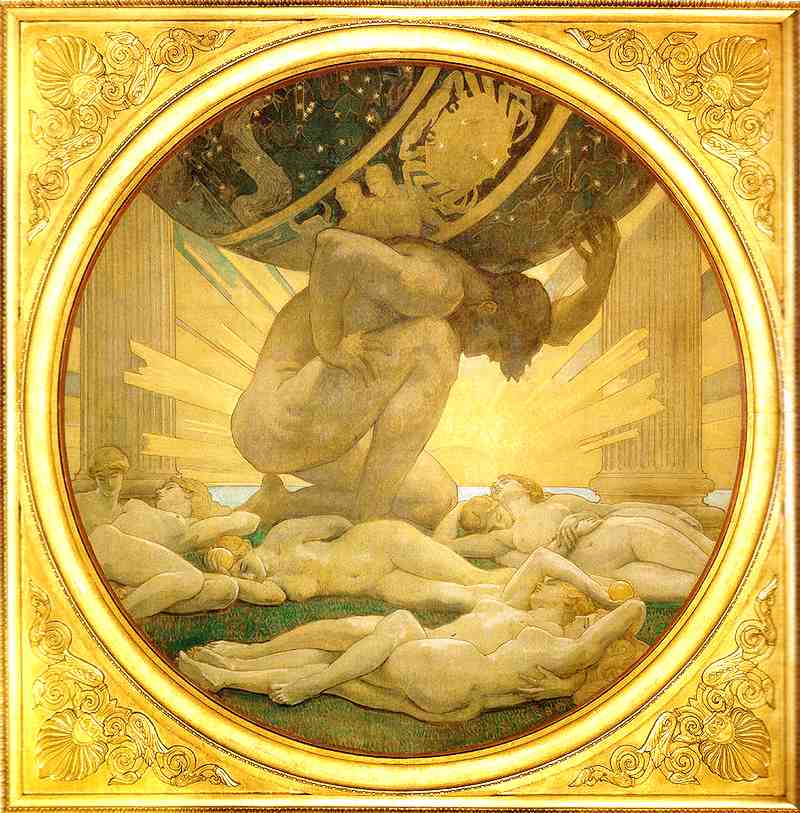 Trevi Safe Packaging:
Trevi has been exporting marble for 39 years. We have a wealth of experience to provide you with a range of assistance. First of all, on the life-size garden statues packaging, we have the most responsible packaging staff. They would pack the atlas garden statue very securely in accordance with the installation regulations. Therefore, our marble famous atlas statues would be protected from damage during transportation.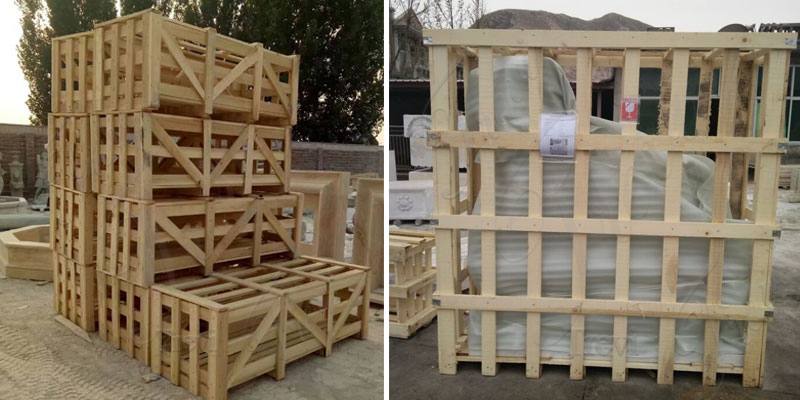 Of course, maybe this size is too big for you, we can adjust it. Any custom atlas garden statue design and size are available!