Poseidon Statue Introduction:
Poseidon, the Greek god of the sea in religion. He is incarnated with the sea and is the oldest Greek god of water. This Poseidon Garden Marble Statue is carved from natural marble and the artist made the clay model of the Poseidon Marble Garden Statue in our studio to ensure detail.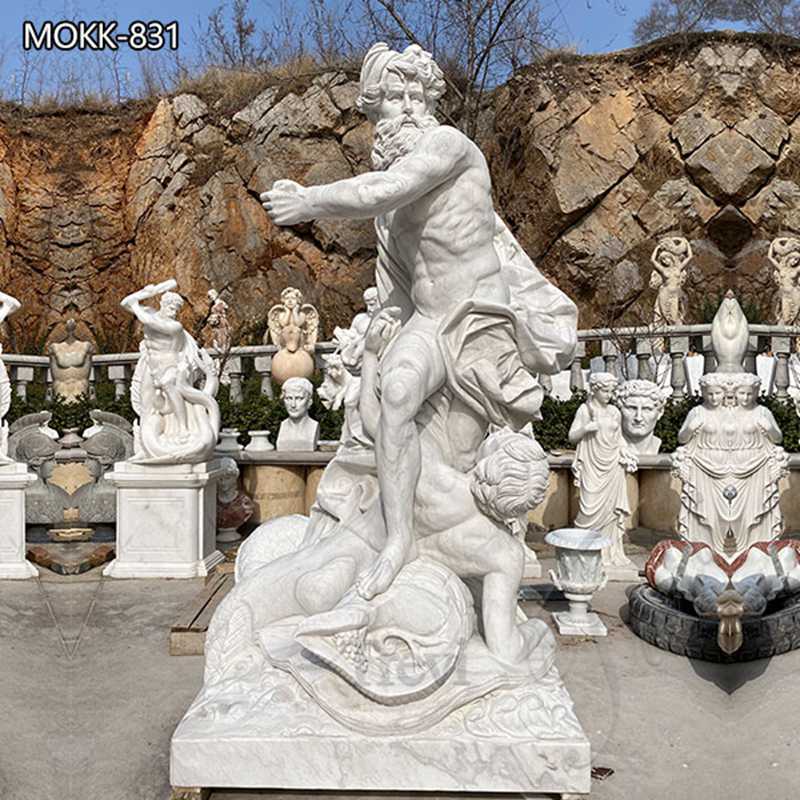 Poseidon's weapon:
Poseidon's weapon and main symbol was a trident, perhaps once a fish spear. According to the Greek poet Hesiod, Poseidon's trident, like Zeus' thunderbolt and Hades' helmet, was shaped by three Cyclops. So Poseidon is a collection of all mystical powers.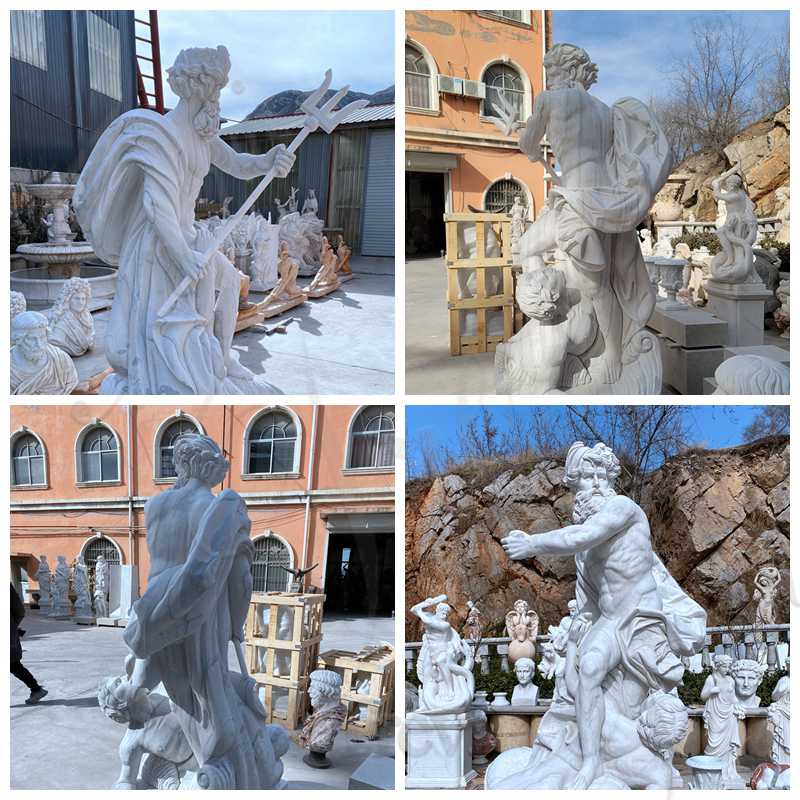 Poseidon was the main civic deity of several cities: in Athens, he was second only to Athena in importance, while in Corinth and many cities of Greater Greece he was the chief god. These marble products are sculpted from high-quality natural stone, so the end result is excellent.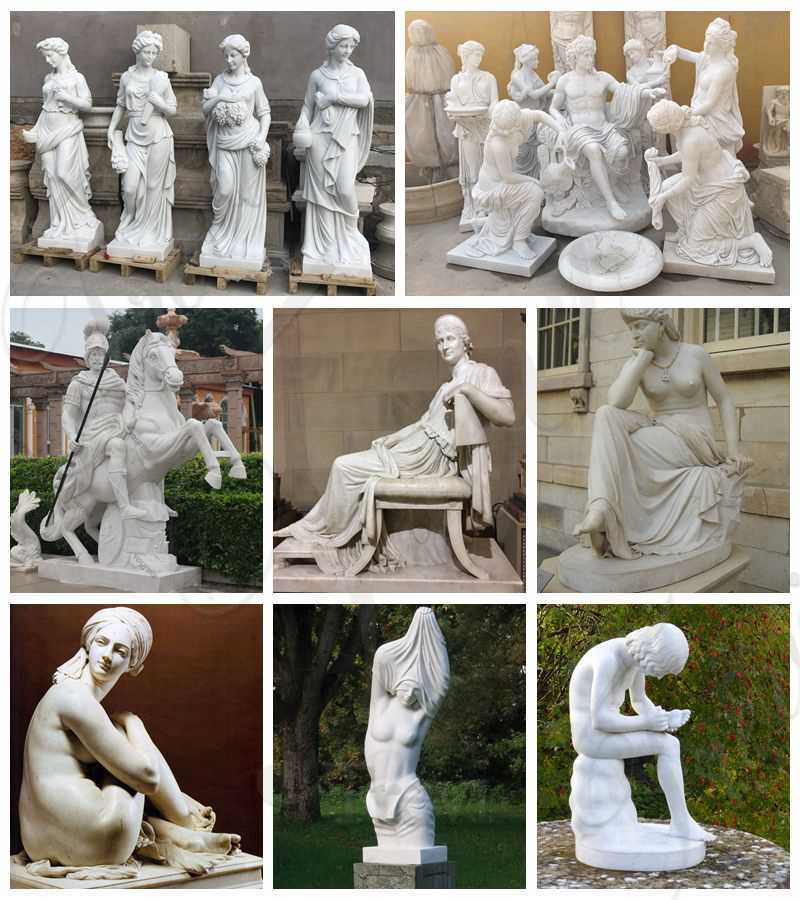 Our marble statue collection includes small indoor statues, large life-size outdoor lawn and garden statues, from modern contemporary art statues to replicas of famous statues and statues from the ancient world, including Italian Roman marble statues, such as Michelangelo's David; Greek marble statues; and religious statues, such as those depicting the Virgin Mary and cherubs.

If you are interested in this marble Poseidon statue, please feel free to contact us. We also have another Poseidon statue, which you can also customize to your needs. Don't worry about packaging and shipping, we will take care of everything for you.