These are a pair of white sculptures of roaring lions, hand carving from pure white marble, standing about 150cm (59inchees). The sculptures depict a pair of standing male lions with a sphere or ball under one paw, open mouth roaring, looking to the side. These pair of White Marble Sitting Lion with Paw on Ball would be excellent decoration for front porch of your house!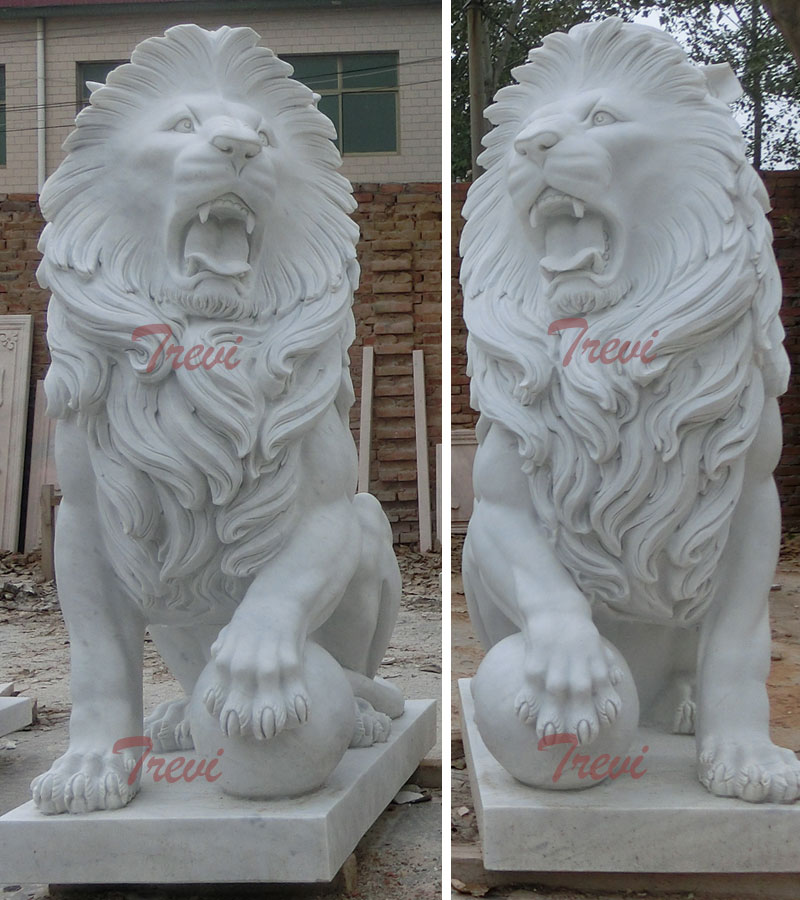 These pair of White Marble Sitting Lion with Paw on Ball for front porch is similar to the Albani lion, a similar ancient sculpture, now at the Louvre. Here, the stone used for the ball is different from the basalt body. Both may derive from a Hellenistic original.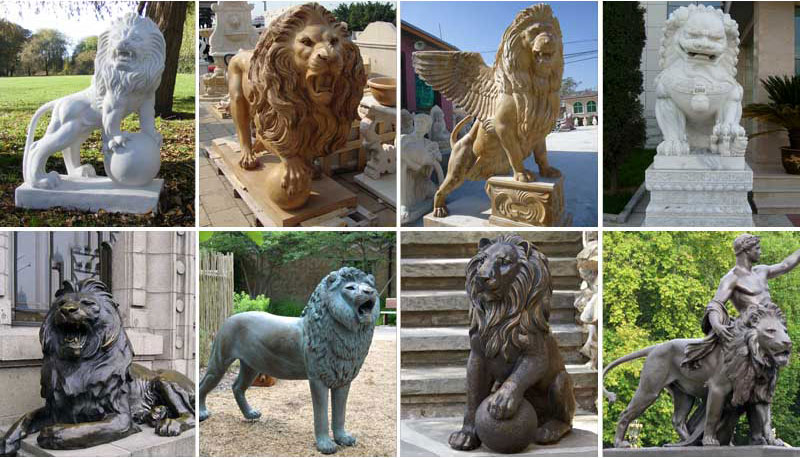 Usually, the Lions are a symbol of strength and courage and have been celebrated and welcomed in history for these characteristics. They are also commonly used symbols of the royal family and solemnity, hence the name "king of the jungle." The ancient Egyptians regarded the lion as a war food for their strength, strength and ferocity.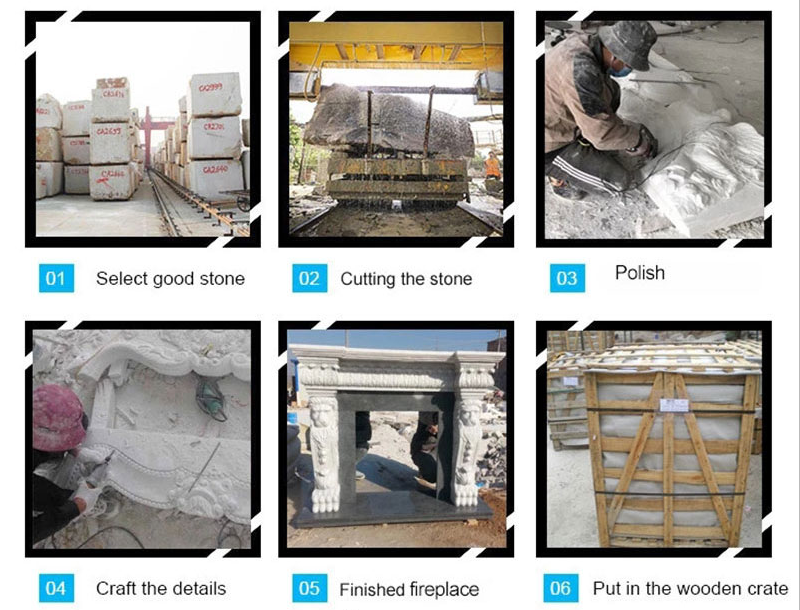 Here at TREVI Art Sculpture, our motto is quality, value, and customer service of the highest standard. Every art has one story, and each product is meticulously created with the highest degree of workmanship paying special attention to detail and design, yet made affordable to general public. Therefore our quality of White Marble Sitting Lion with Paw on Ball is guaranteed.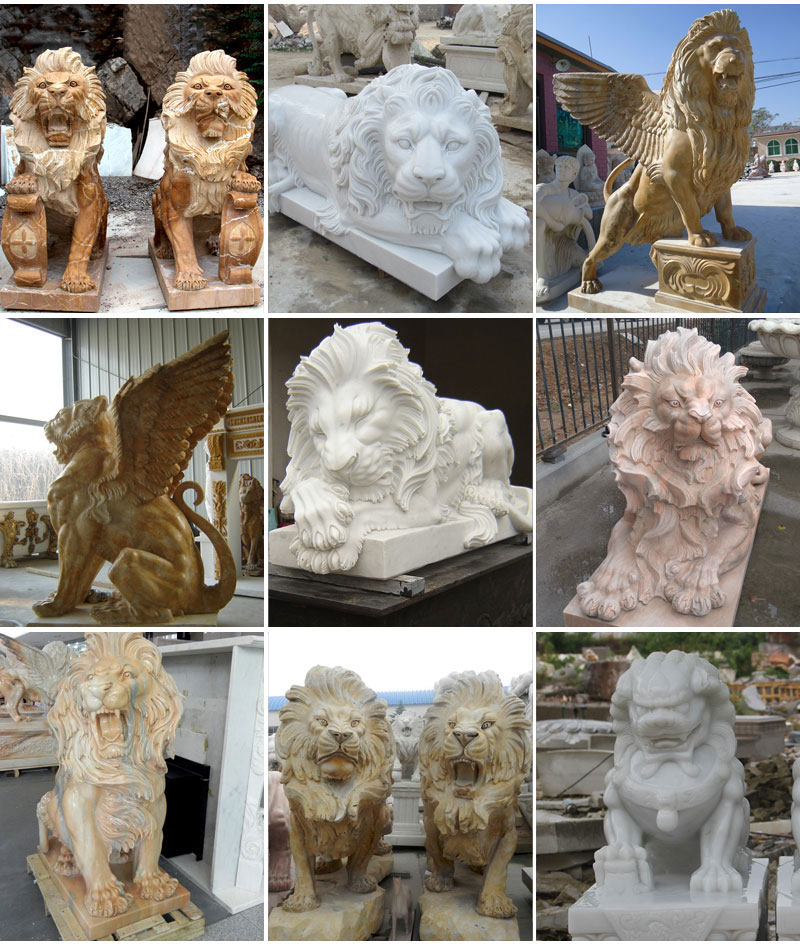 We have many designs of marble lion sculptures, Chinese lions, Western lions, Flying lions sculptures, and so on. Please feel free to contact us and our sales agents in China, Europe, and US would serve you whenever and wherever you need us. Our goal is to achieve win-win cooperation and do our best to serve you.