All the
marble standing lion statues
in Trevi factory are made from high-quality natural marble material. As for the craftsmanship of the marble lion statues, all of them are made by hand as our marble sculptors are professionals with years of experience in marble sculpting.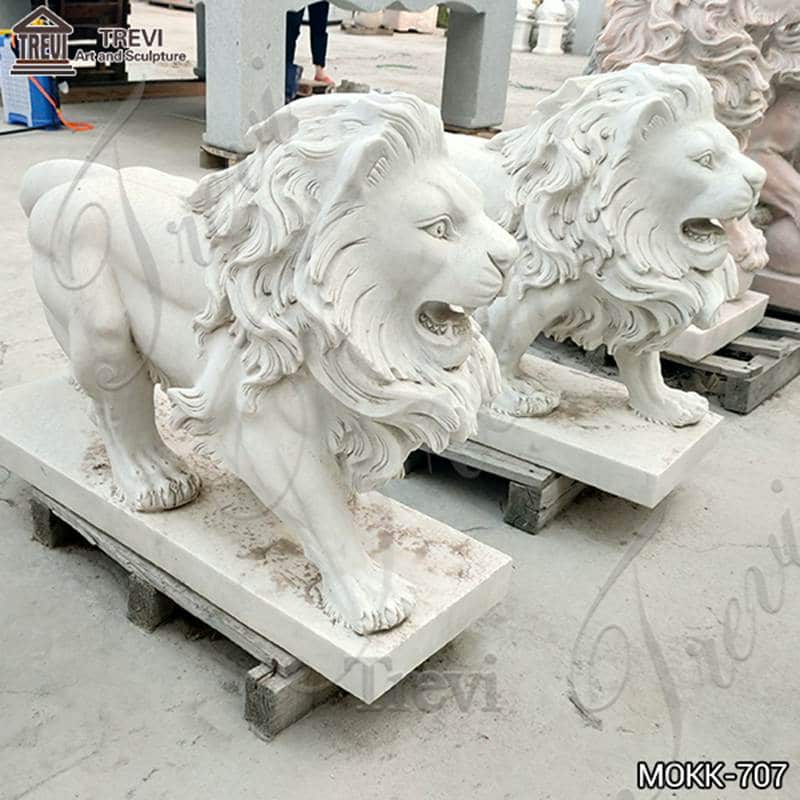 White marble standing lion statue details:
This pair of outdoor white marble standing lion statues stand on a pedestal with their mouths open, it shows us the fierce and powerful side of the lion. As we all know, the lion is the king of beasts. This fierce appearance conveys the attitude that these lion statues can stop evil.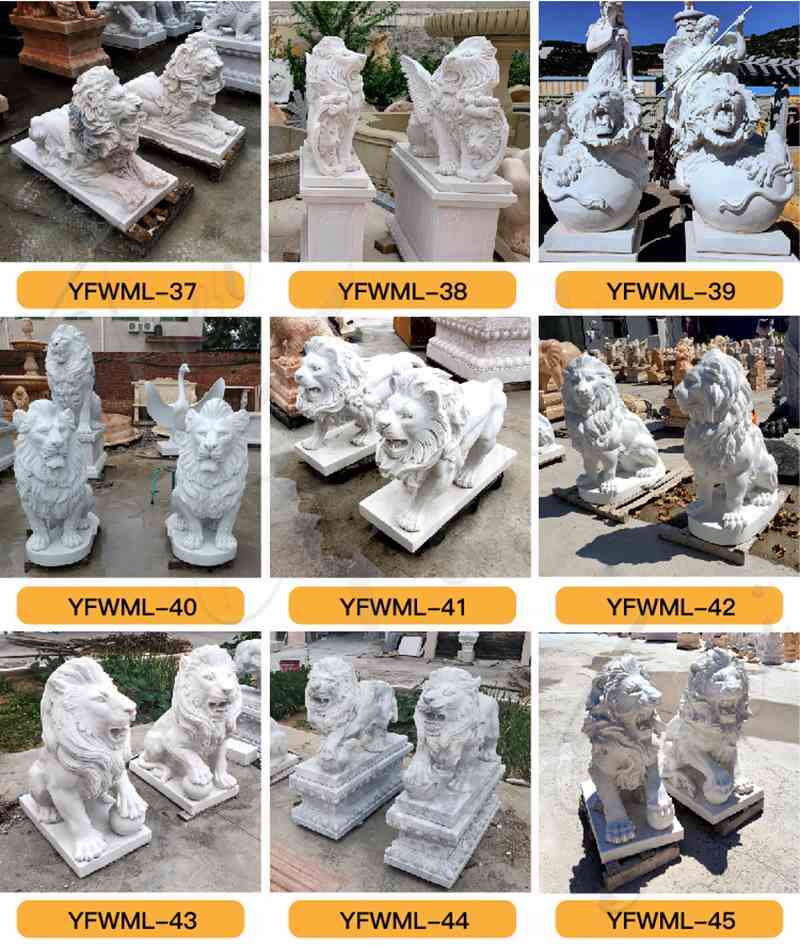 How your home should be decorated:
Placing a pair of white marble lion statues outdoors in front of your home is a great choice. Not only can you decorate your house, but also can show off your majesty. Of course, you can also place it in the park, the zoo, in front of your company, etc.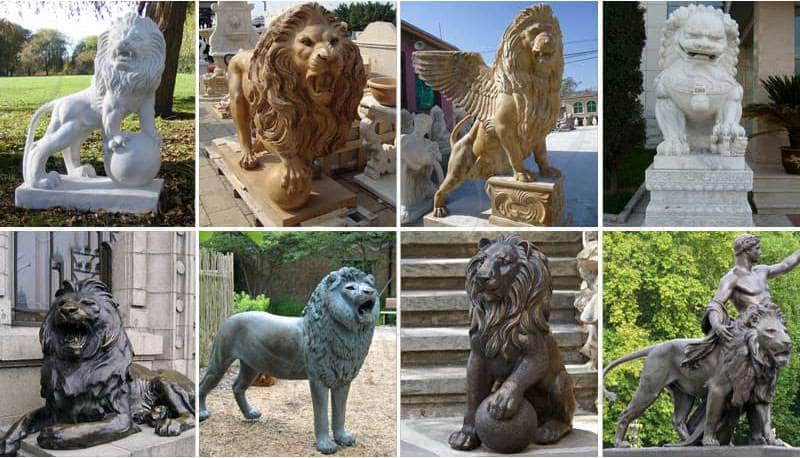 You Fine Art statue has many experienced masters who specialize in making marble standing lion statues. We also have masters who specialize in sculpting different marble statues such as western figure statues, custom statues, angel statues, four seasons statues, busts, abstract sculptures, and many more.
We have a professional sales team to not only provide you with the most satisfying sculptures but also to solve all your sales problems! If you would like to get this pair of outdoor white marble standing lion statues or any other style of marble lion statues, please contact us for more detailed information!