Introducing Winged Lion Statue:
Historically, the winged lion statue dates back countless generations. And these gargoyle sculptures are commonly found on the sides of forts and cathedrals. These marble sculptures are often seen in small churches in Italy and France. Of course, there is no doubt that gargoyle sculptures are also often found on British castle walls. The popularity of gargoyles stems from necessity, as they could be attached to walls to prevent excessive rainwater leaks.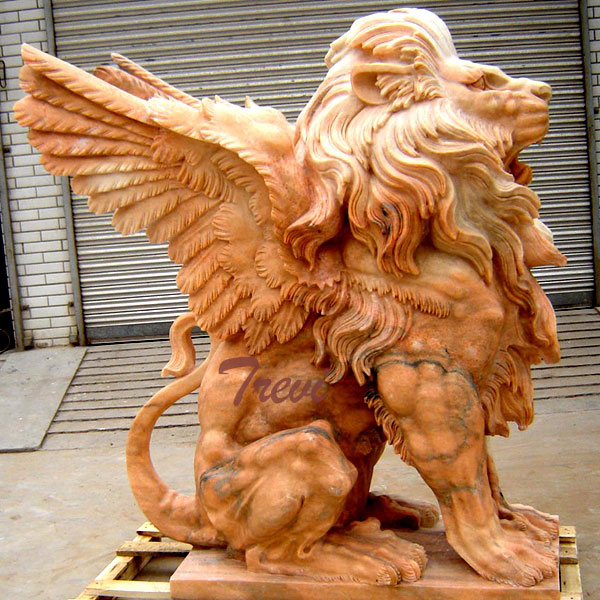 You could clearly see that the Trevi winged lion statue is very beautiful and lifelike. Especially the lion's wings are full of strength and beauty of detail. And our artist showed the lion's expression very majestically. When this flying lion den is at your door, it would definitely protect your door. Whether as an ornament in the garden or in a medieval castle, the outdoor stone winged lion gargoyle garden statue is a design that's popularized in our pop culture, as almost everybody can recognize the motif associated with this frightening style of a stone statue.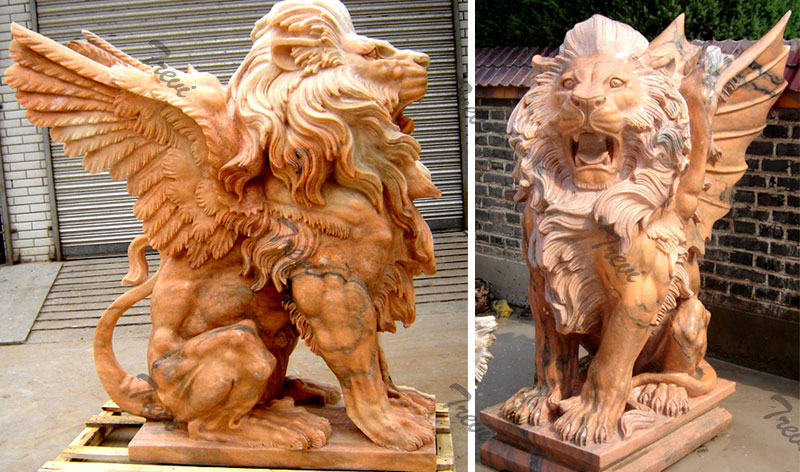 More Gargoyle Legend:
First of all, in some myths and legends, the gargoyle is called the lowest demon, and it is also the incarnation of the underworld. In some legends, the flying lion is also the guardian of darkness, serving the light. They are the most incorruptible and strict sentinels. Of course, the myths of different peoples retain different characteristics of these creatures. They have wings that could fly and sharp claws. And they have facial features like a lion or a wolf, and sometimes a human face.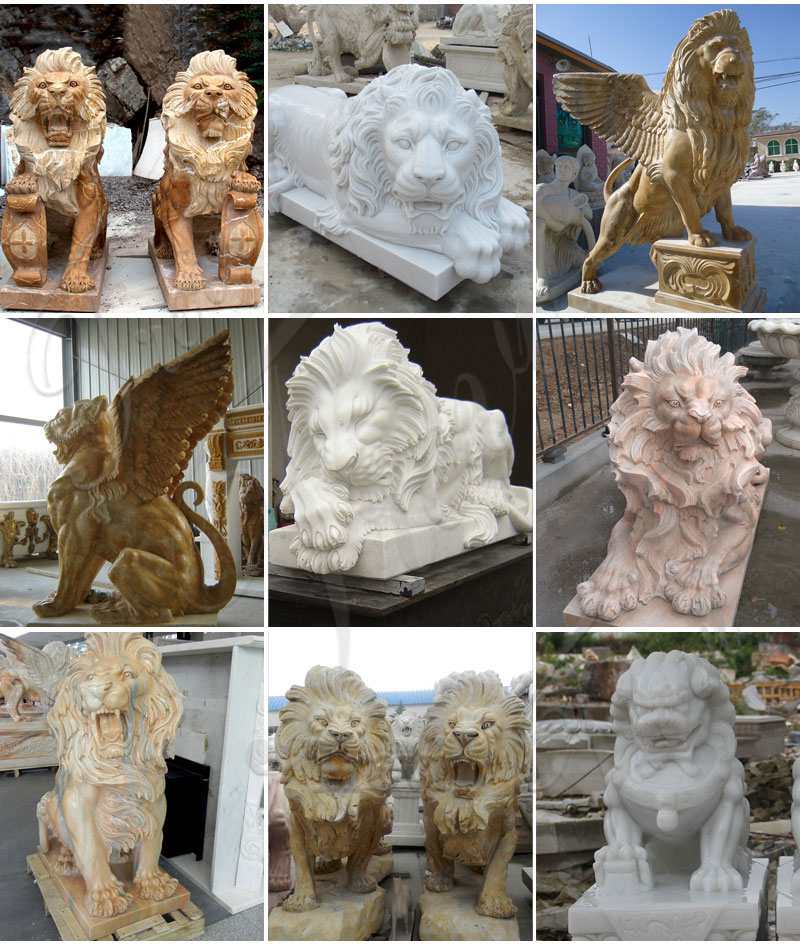 The outdoor marble winged lion gargoyle garden statues are often designed with an elongated body of a mythical creature so that the rainwater is given more space to collect and funnel out of the mouth, thus preventing erosion on mortar walls. In addition to the practical purpose of gargoyles, this type of winged lion statue also became popularized through the belief that they warded away evil spirits through their typically grotesque designs.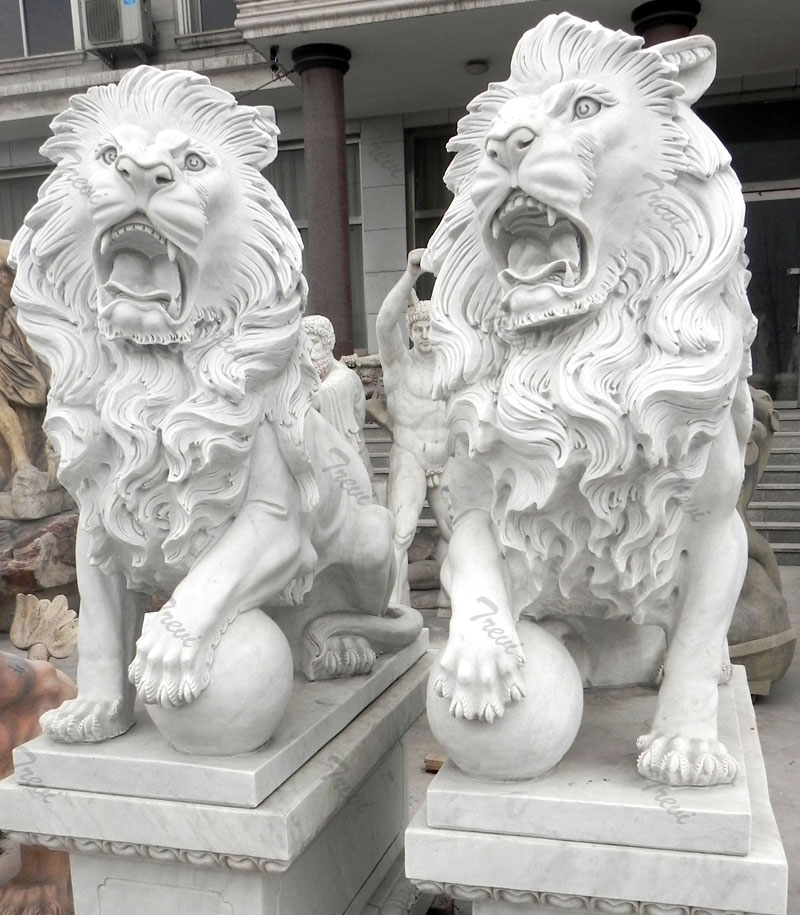 Reasons Why People Love Gargoyles:
A gargoyle is a mythical creature that is unique in its ability to turn into stone and wake up from it. But they could only rely on their own would and not the would of others to achieve transformation. They are able to take evil from their homes, just as they make powerful guardians. Flying lion statues are usually designed with the elongated body of a mythical beast. They could protect the wall, such as rainwater would leak out of the mouth of the flying lion, thus preventing the destruction of the wall.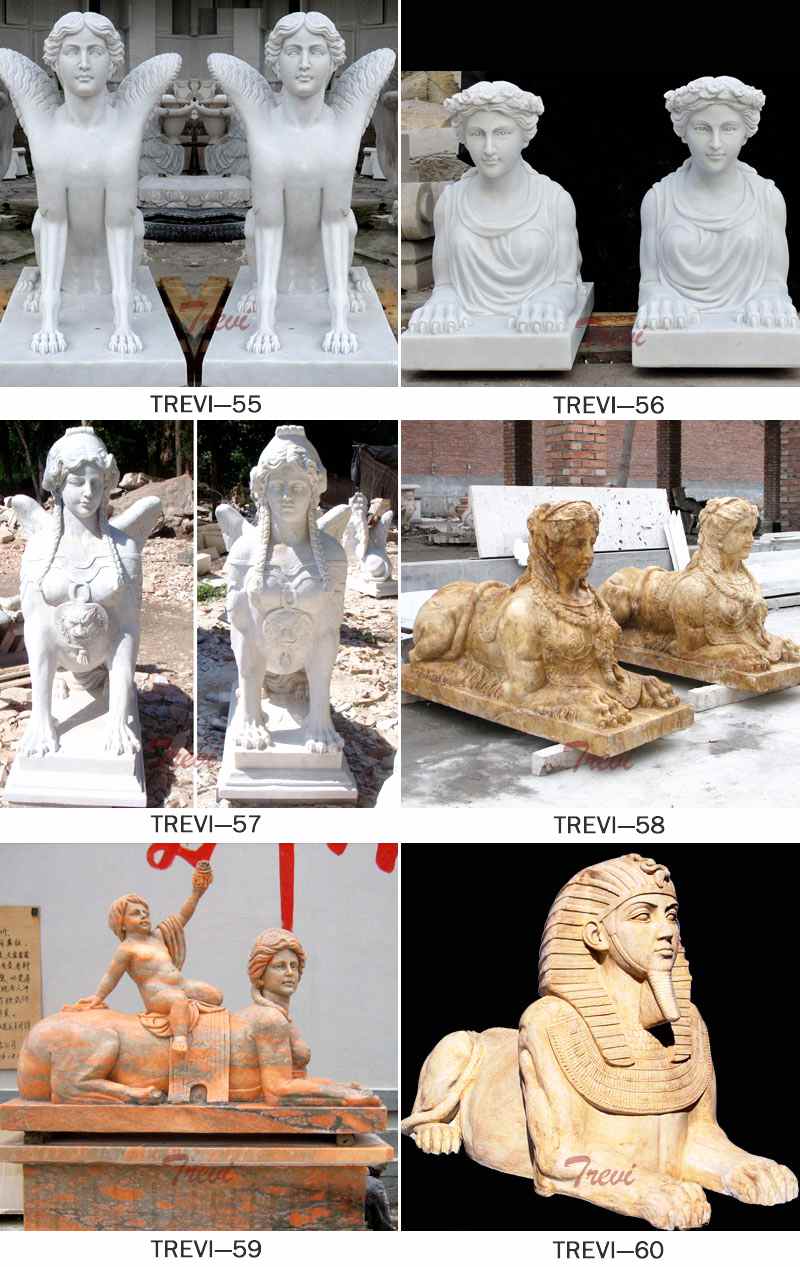 In addition to the practical use of the gargoyles statue, this ghost garden statue is also popular for its typically grotesque design to exorcise evil spirits. Therefore, gargoyles are used on many castle walls. They also became a common decoration in homes, sometimes in the form of lions or other animals in addition to the more classic winged beasts.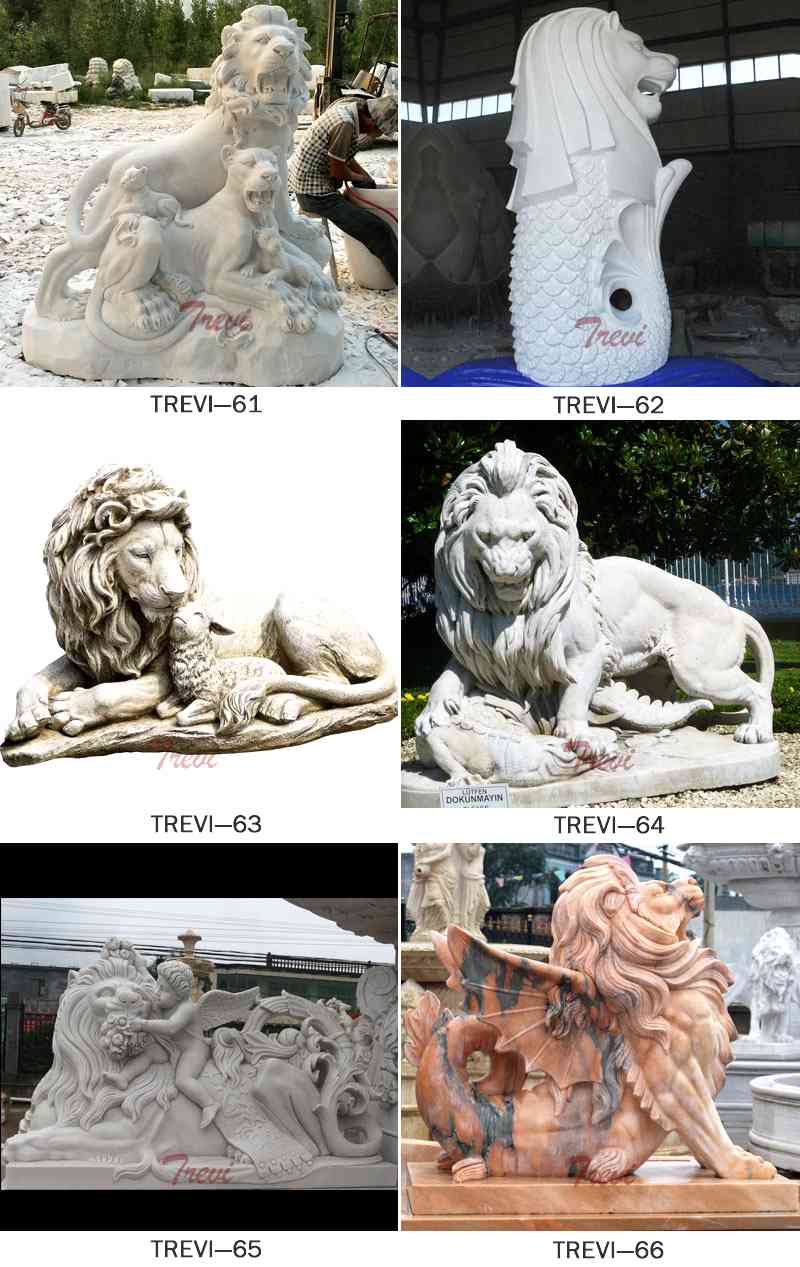 If you like this flying lion sculpture, want him to protect your house and villa. Then please contact us now. Trevi would sculpt the most spectacular flying lion sculpture for you. Of course, we would use natural high-quality marble. As a result, Trevi's marble gargoyle sculptures have been in use for hundreds of years.