Winged Lion Statue Introduction
Elevate your home's protection with our exquisite pair of sunset red standing winged lion gargoyle statues. These statues exude the timeless charm of their Medieval ancestors who once graced European rooftops. With their traditional fire-breathing power, the lion gargoyle companions stand ready to ward off any unwelcome guests. Reminiscent of the guardians of ancient castles and cathedrals, these marble lion statues bring a captivating old-world mystique to your outdoor living spaces. Prepare to make a lasting impression on your neighbors as they marvel at the intricate detailing, including a scaled dragon tail and a fearsome grin.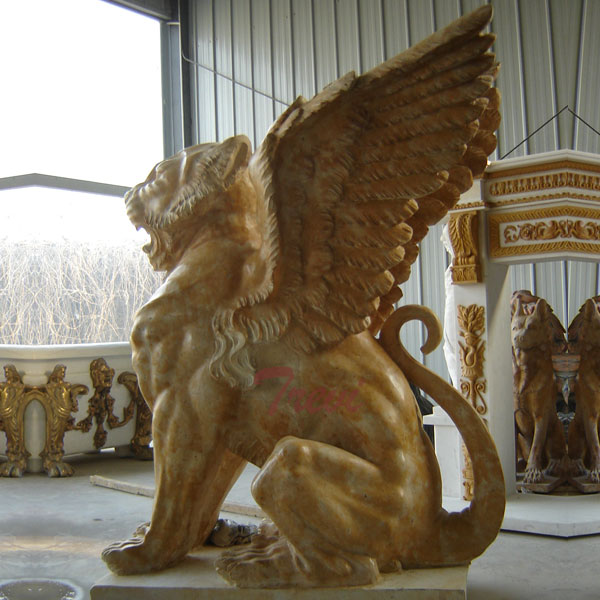 What Does the Winged Lion Symbolize?
The Winged Lion Statue carries deep symbolism, blending the regal attributes of a lion with the grace and freedom of wings. It represents a harmonious fusion of strength, protection, and transcendence. This captivating sculpture embodies the power and courage of a lion, symbolizing resilience, leadership, and guardianship. The addition of wings adds a sense of liberation, symbolizing the ability to rise above challenges, explore new horizons, and transcend earthly limitations. Whether it's a gift for yourself or a fellow winged lion aficionado, this standing winged marble lion gargoyle statue is the best option for you.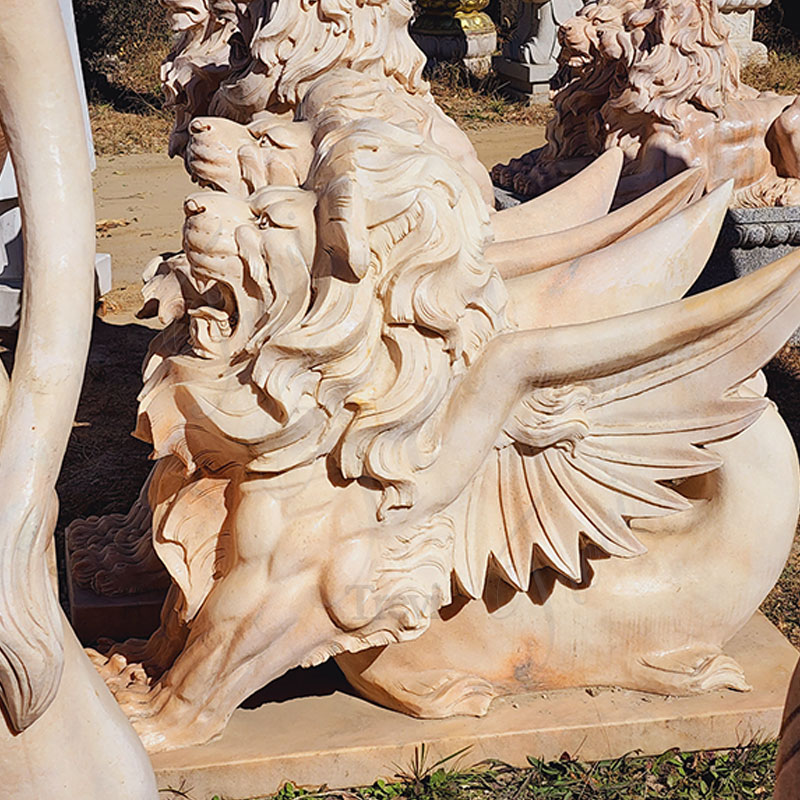 Using High-Quality Marble
The use of high-quality marble guarantees the sculpture's longevity, making the marble Winged Lion Statue suitable for both indoor and outdoor settings. With its weather-resistant qualities, this stunning artwork makes a lasting impression for years to come.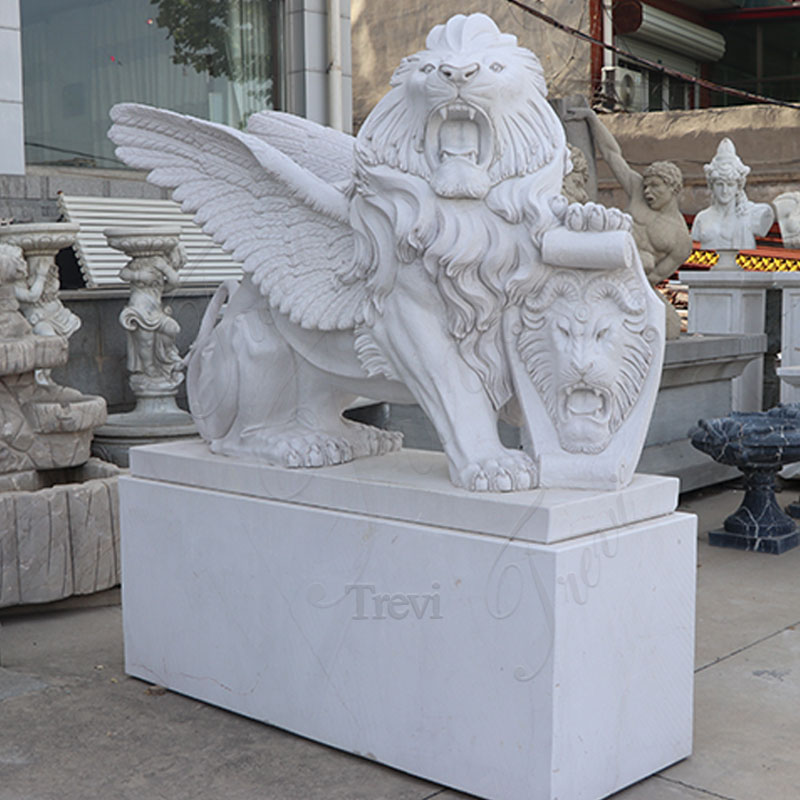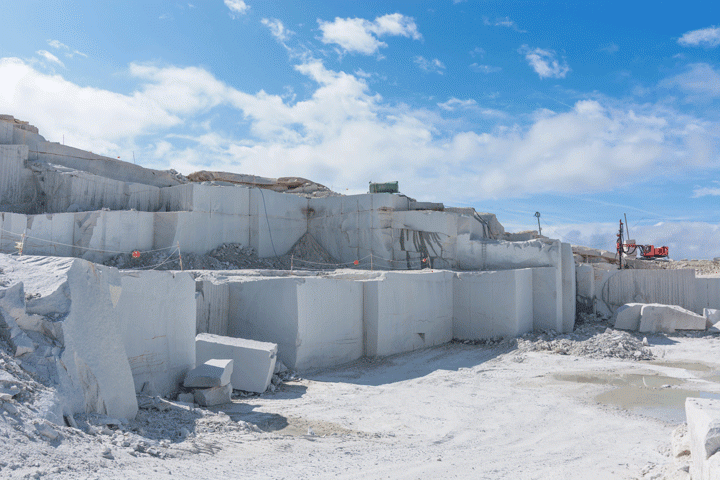 Choose the Material You Want
There are many options for the material of our marble lion statues. In addition to the sunset red marble, which is the same color as this lion statue, we have many other colors of marble for you to choose from. TREVI also has beige marble lion statues and black marble lion statues, we could admire the black marble lion. This series of lion statues look more majestic and domineering as if it could scare away all bad things. All marbles are guaranteed to be purely natural and of high quality.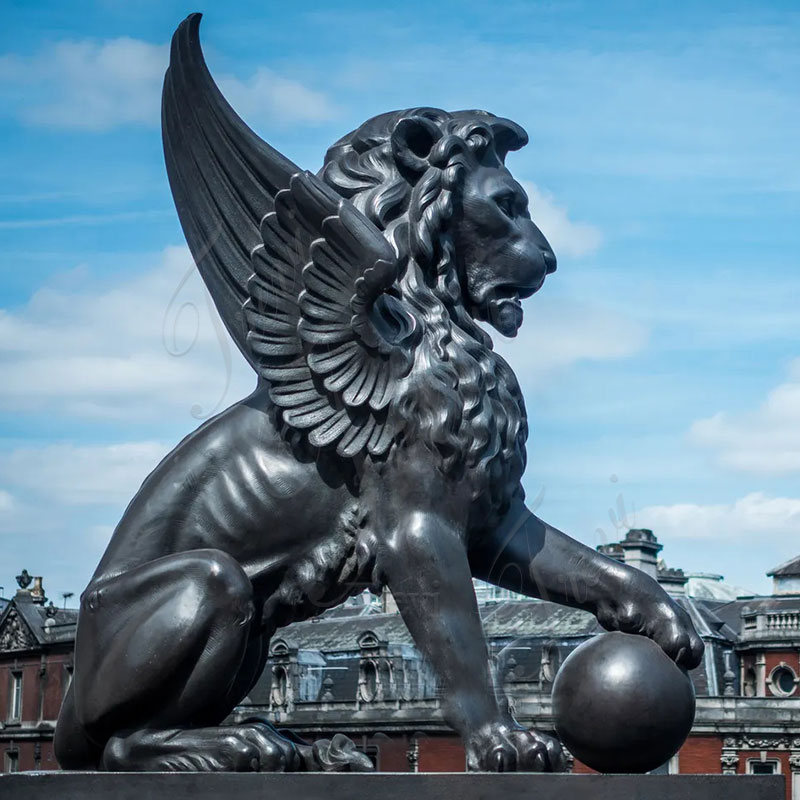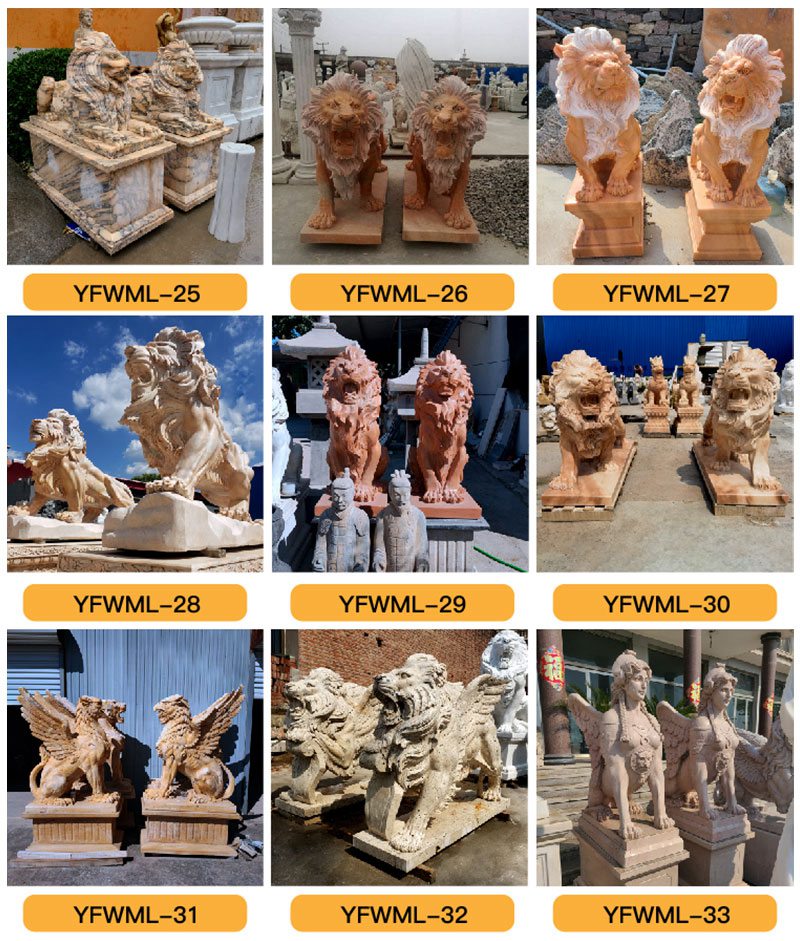 If you are looking for a high-quality lion sculpture, the TREVI marble factory would be a good choice. And we could guarantee the best price of the same quality. Come and contact us. Discount for first-order customers!