Do you know? The lion is a zoological mammal with a strong body, a wide head, full of radiance on the face, and a very powerful posture. This pair of marble lion statues with a ball, open their mouth and standing on the foundation, showing us the fierce and powerful side of the lion. This sinister appearance expresses the notion that these lion statues could stop evil.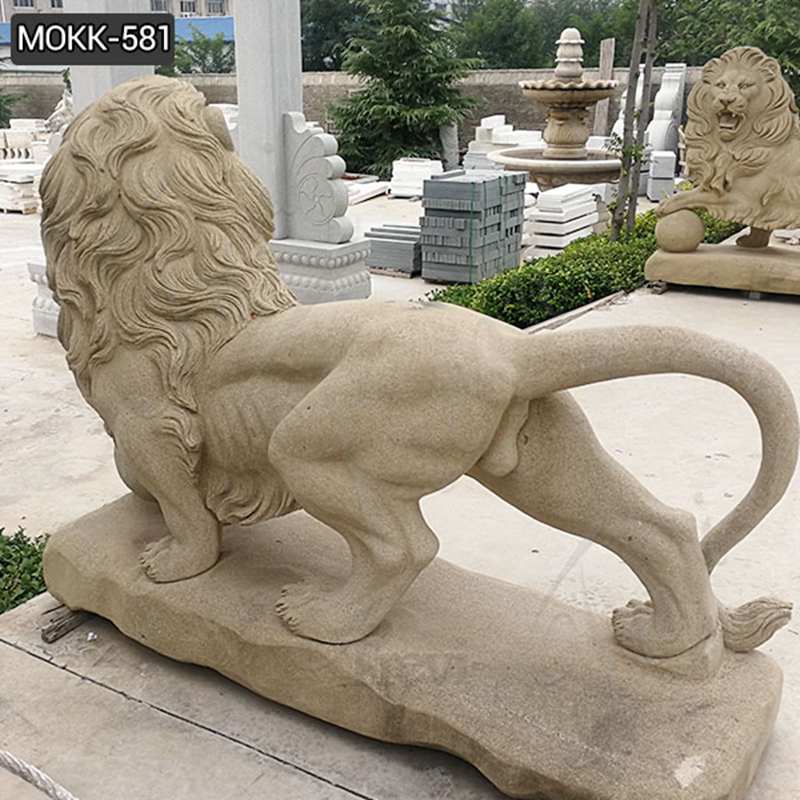 Known as the majestic beast, it is not surprising that the symbolic meaning of the lion statue involves strength, nobility, determination, strength, courage, conquest, pride, protection and authority. Trevi Art Sculpture has different kinds of guardian lion statues, such as we could make standing lions, crouching lion, flying lions, walking lions, sleeping lions, Chinese lions, Merlion and so on.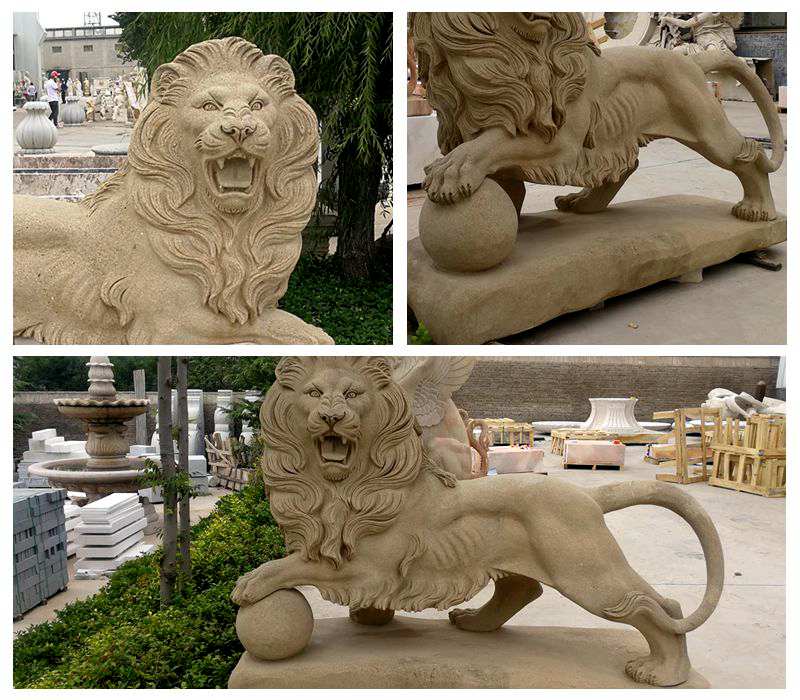 Martble lion statues could improve the decoration of your garden or home. The placement of a lion statue depends on the individual's taste or desire. Whether in outdoor or interior design, placing a lion statue could add a sense of dignity, just like on the front porch. The lion statue may have some symbolic meaning. All of our lion sculptures use high quality marble raw materials to ensure that they are used indoors and outdoors for many years.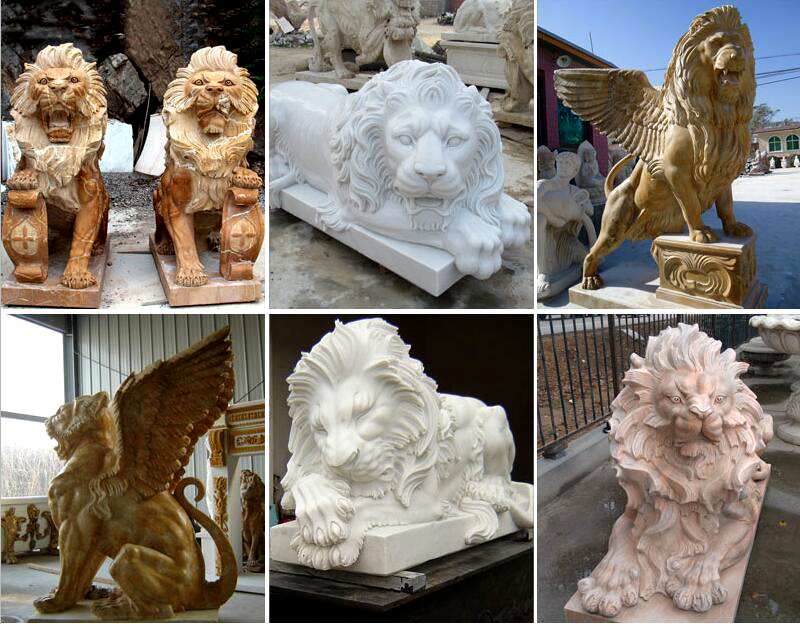 The Packing of Marble Guardian Lion Statues:
>> Outer in 3CM standard wooden case (most of others only have 2CM thick), inner in plastic or foam.
>> You Fine would buy full insurance for your goods, to make you worry free.
>> Thick soft foam, double strong rope fixed inside and outside of the packaging, to effectively prevent the goods from damage.
We would strictly check the quality of the packaging before shipment, ensure that the packaging is intact, and finally deliver the goods to your hands intact.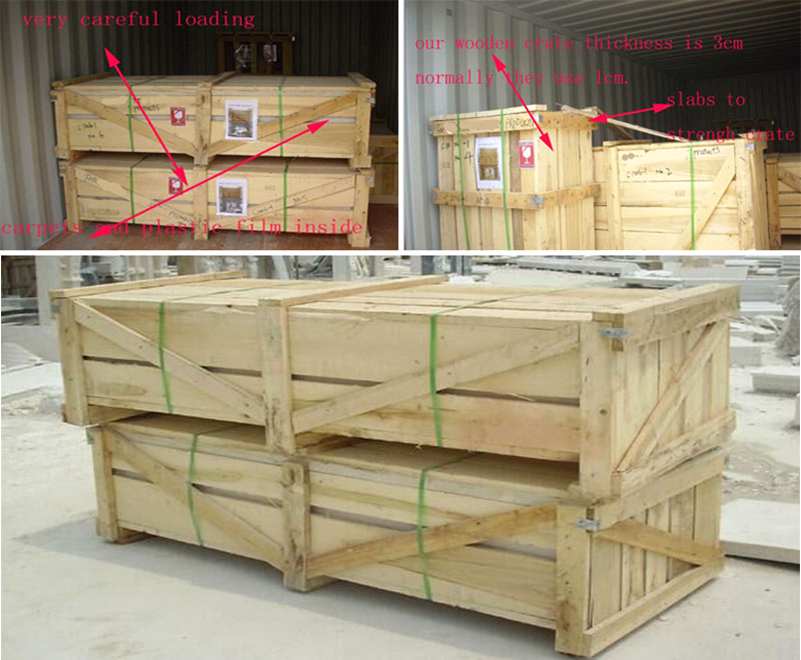 If you want to get a pair of guardian lion statues with a ball, please contact Trevi Art Sculpture as soon as possible, our sales staff would give you the best products and service.