Elevate the grandeur of your space with our exquisite White Marble Lion Sculpture. This captivating masterpiece features a majestic lion resting atop a sturdy white marble pedestal, standing at an impressive height of 50 centimeters. The lion exudes strength and grace, while the addition of two adorable angels adorning its majestic form adds a touch of enchantment. Crafted from premium white marble, every intricate detail is meticulously carved, showcasing the exceptional craftsmanship and timeless beauty of this sculpture. Add a regal touch to your surroundings with this awe-inspiring lion sculpture, a symbol of power and elegance that will leave a lasting impression on all who behold it.

Marble Lion Statues Description:
The lovely angel sits in the arms of the marble lion statues. This magical scene has attracted the attention of many passersby. Trevi marble lion statues let us realize that art transcends reality but is derived from reality. The lion is the king of the grassland and a symbol of power. However, an innocent and cute child holding a flower in his hand is like a lion tamed. The expression of the lion is gentle and very kind. When you have such a guardian sculpture at your door, your guests would be very many.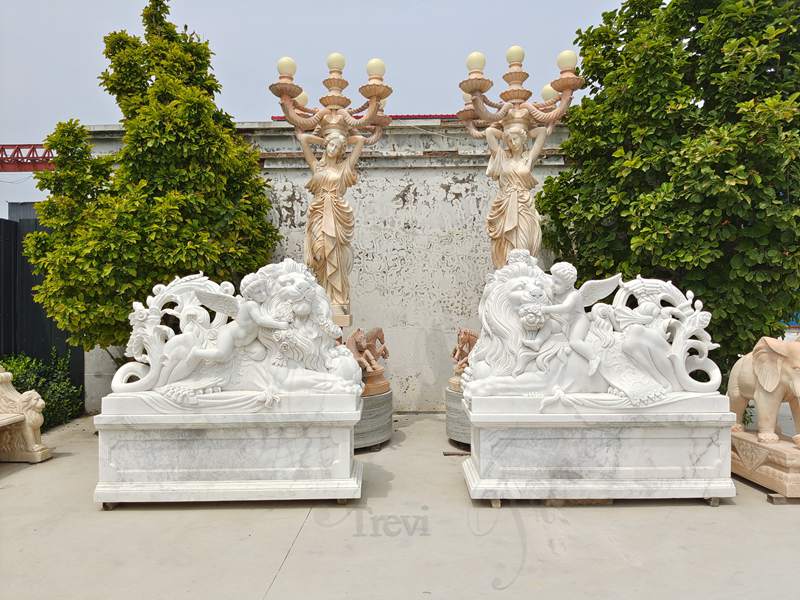 Excellent Carving Artist:
Trevi marble lion statues come from every outstanding carving artist. They have been carving marble lion statues for decades. In order to express the look of the lion, Trevi artists often go to various wildlife parks to observe the habits of the lions. And they pay great attention to the training of basic skills. After daily practice, the artists' techniques have been unanimously recognized by the clients.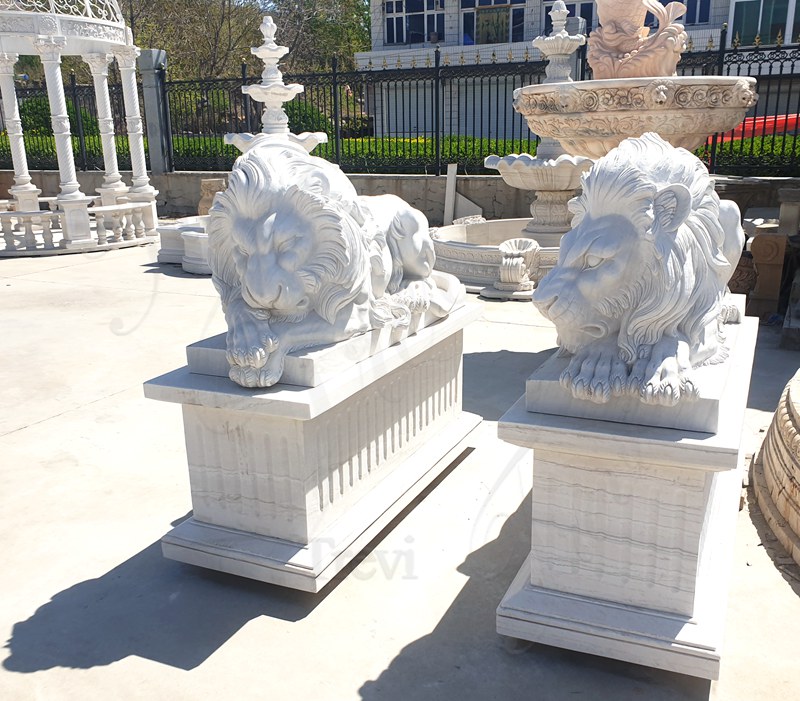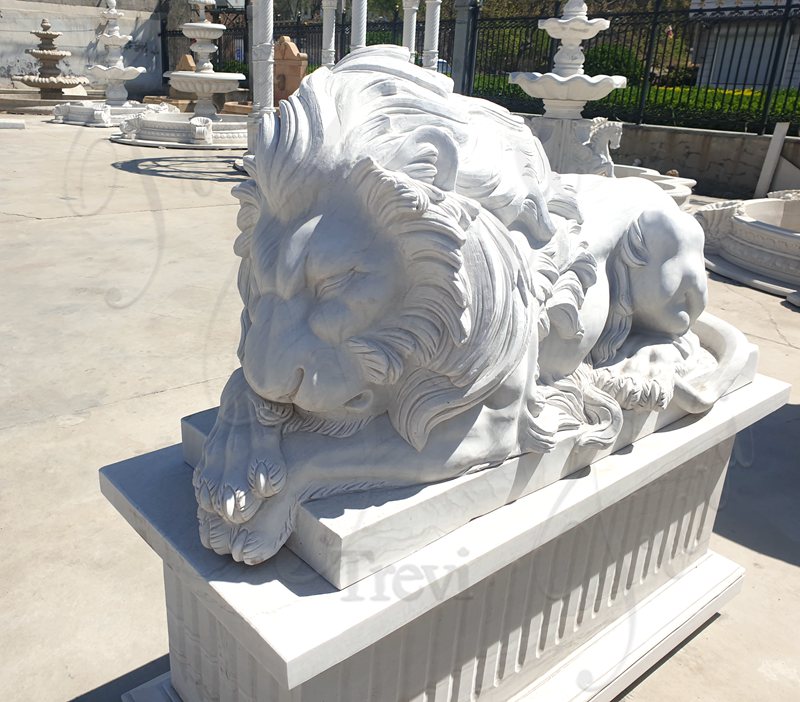 Outstanding High-End Designer:
Marble lion statues are the latest designs of the Trevi factory. When this look was promoted, our customers expressed their interest in ordering. Trevi's designers are well-versed in the fashion trends of domestic and foreign sculptures and see the different hobbies of client groups. Therefore, Trevi designers are always able to design the best-selling sculptures on the market.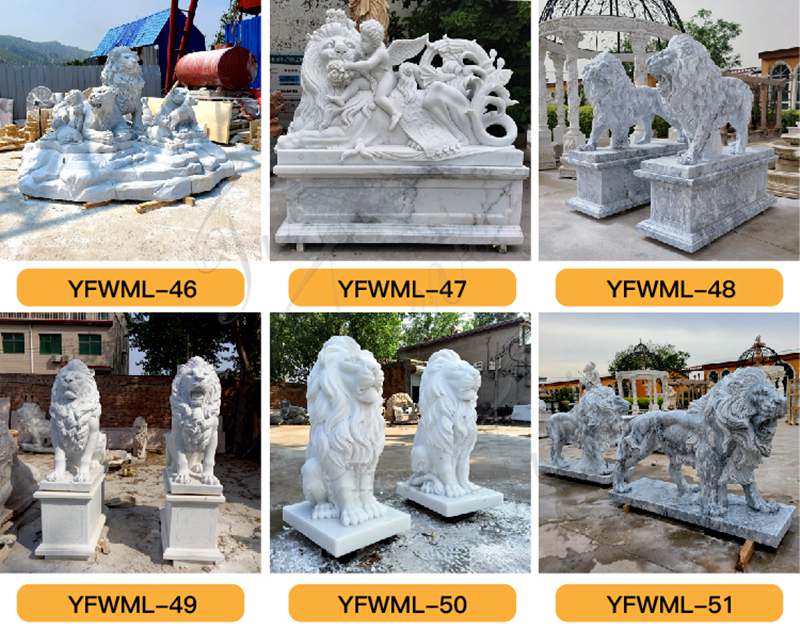 Lion Sculptures in Different Shapes:
Depending on the location, the shape of the lion is also very strange. So obviously, different colors of marble materials would also create lion sculptures of different styles. First of all, Trevi has sleeping lions, sitting lions, running lions, and sphinxes. Secondly, our marble lion statues' colors are yellow, brown, red and black, and so on.

Where to Buy Marble Lion Statues?
Trevi marble lion statues have won the love of many customers. Especially our marble sculptures are not only of high quality but also very fashionable. Buy a lion sculpture in Trevi, we would give you the biggest discount and provide comprehensive maintenance services. You could rest assured to buy lion sculptures from us.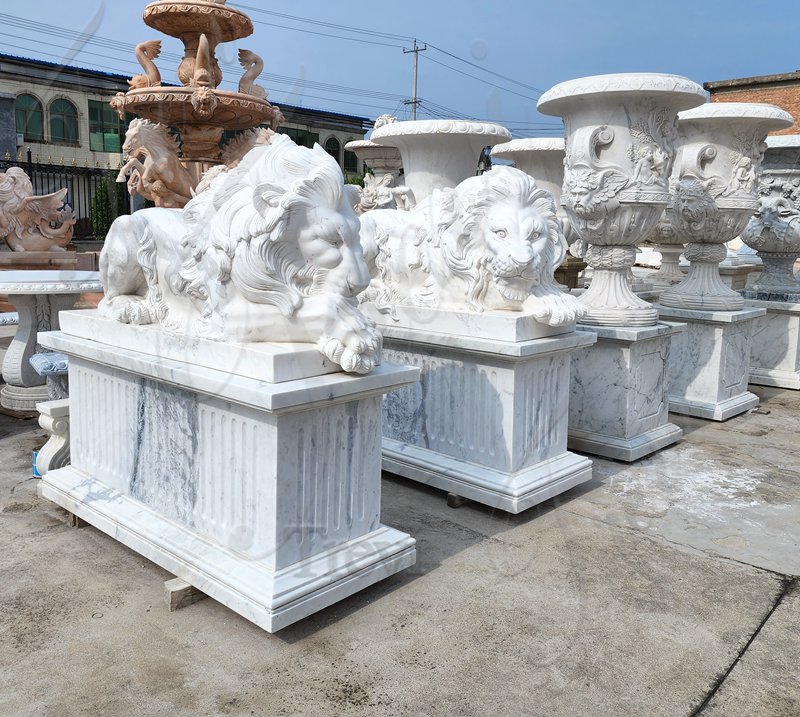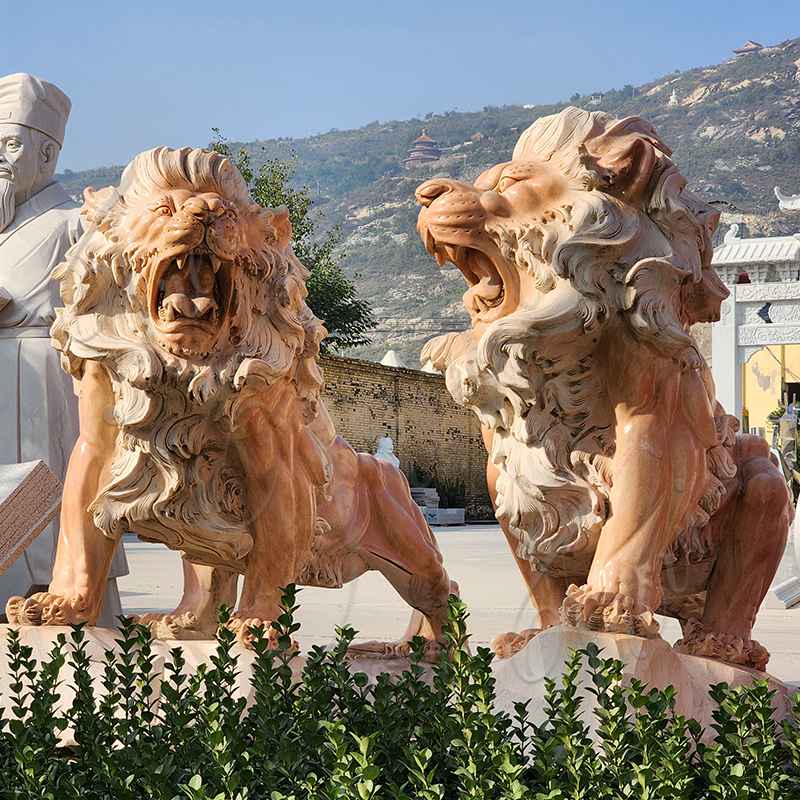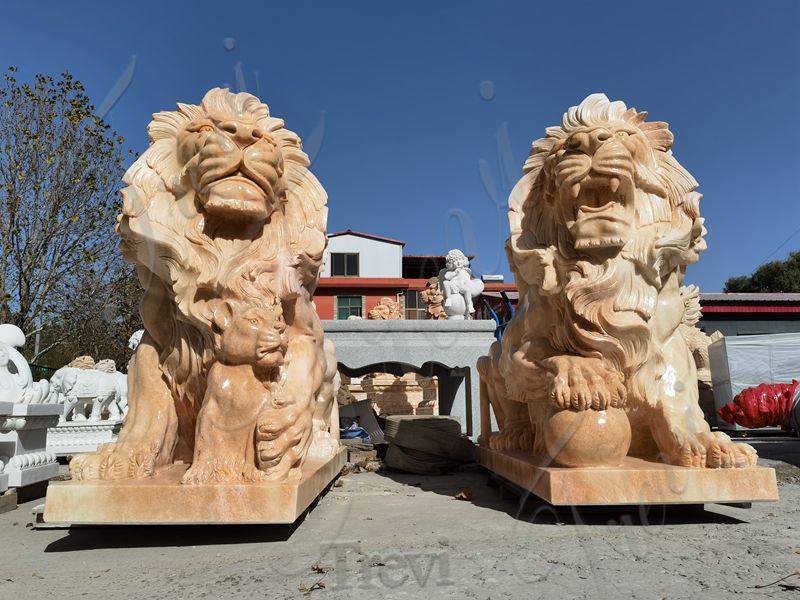 Trevi marble lion statues are your best choice. When you see our sculptures, you would be full of joy. Please contact us immediately to get a bigger discount.