Marble Guardian Lion Details:
The statue for sale shows us a hand-carved guardian lion. In front of the lion is a shield carved with beautiful flowers. Trevi factory uses A-grade natural marble, which gives it long service life. They could be placed on both sides of the door of the house and could play a very good decorative role. At the same time, it is said that the guardian lion also has the function of warding off evil spirits in the house. So, if you want to buy some decorations for your home, this pair of marble lion statues would be a good choice.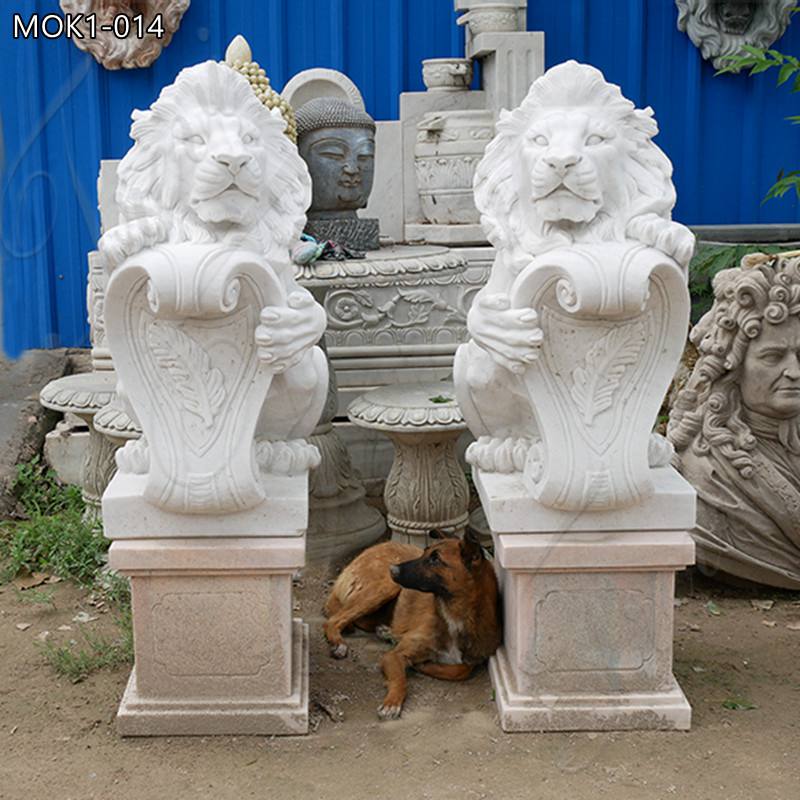 More Options:
Trevi factory is able to offer you all kinds of lion statues. First, we have marble lion statues in various colors. Pure white lion statue, sunset red lion statue, beige lion statue, etc. Secondly, in addition to the guardian lion statue, we also have a squatting lion statue, a fierce walking lion statue, and so on. Of course, we also accept a variety of customized services, as long as it is the style you want, we could perfectly present it.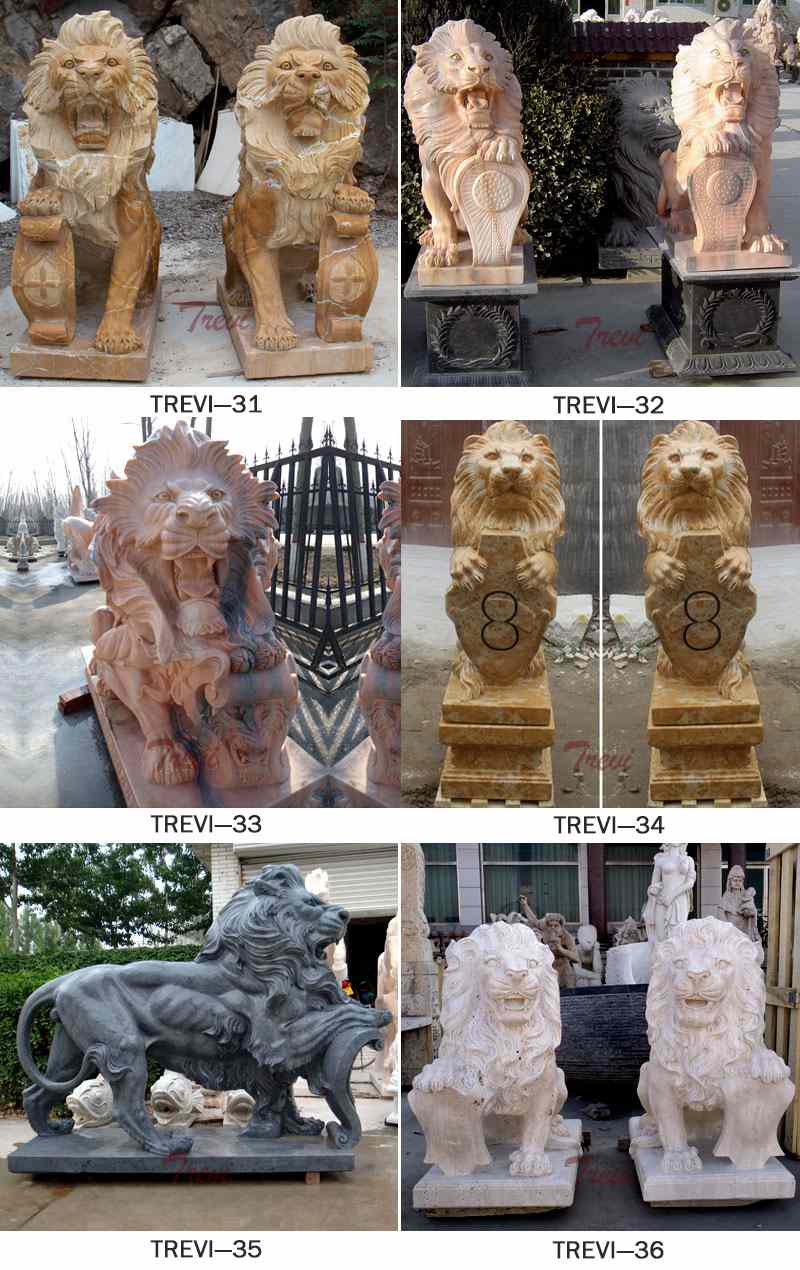 Relatively Cheap Price:
The Trevi factory is able to give customers a more favorable price. There are two main reasons: First, the Trevi factory has a large number of orders every year. Many high-quality marble suppliers are willing to seek cooperation with Trevi Factory at a relatively favorable price. Secondly, we provide an integrated service from material selection to production, to packaging and transportation. There is no middleman making the difference in the whole process. So, what we offer our customers would be a lower price.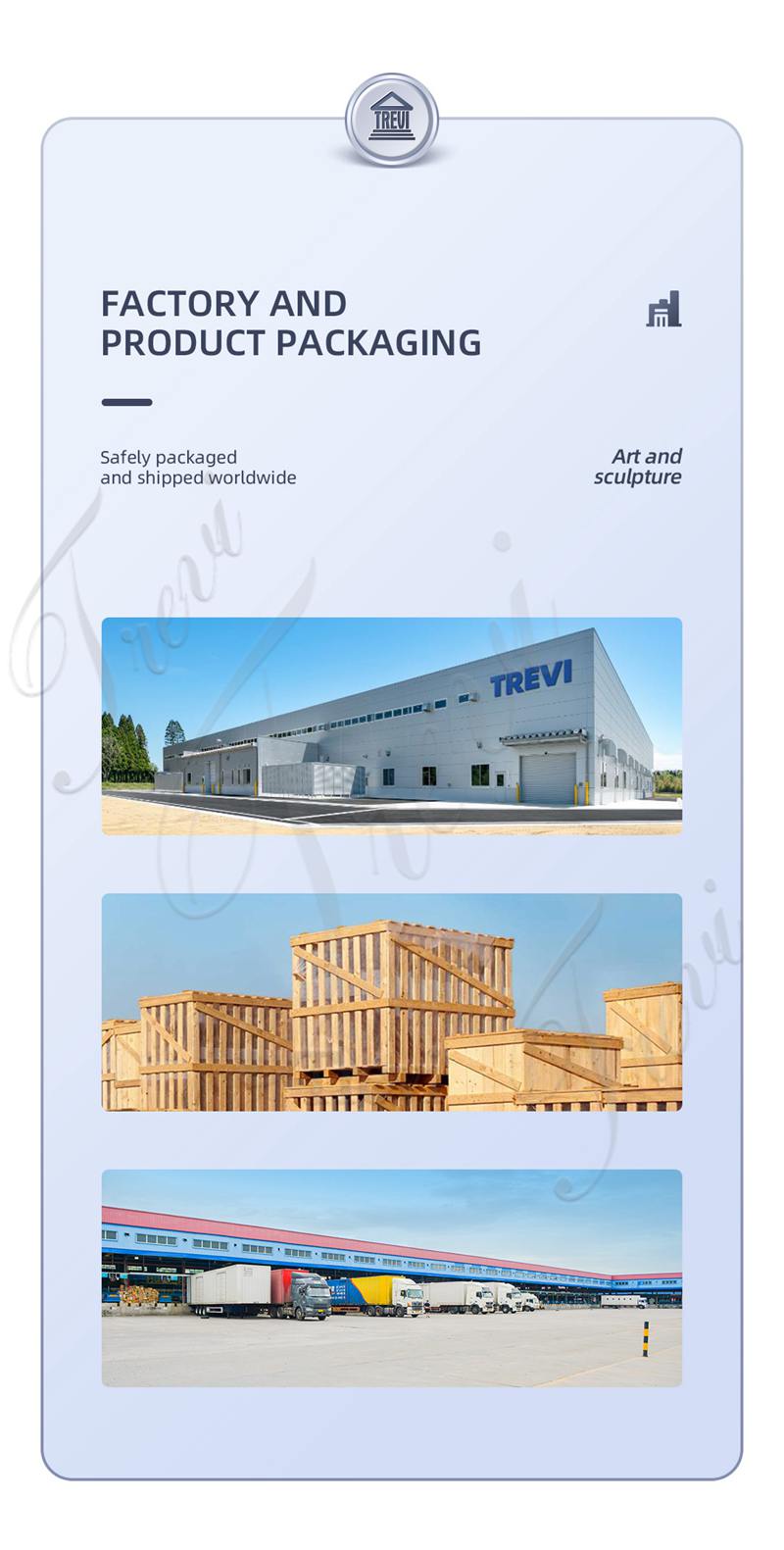 Strong Packaging:
In order for the product to arrive at the customer's home intact, the workers at the Trevi factory pack each statue in the tightest packaging possible. For example, the wooden crates we use for packing have a thickness of 3 cm, which could provide good external protection. In addition to this, we also wrap thick soft foams on the surface of the statue. So, you could buy with confidence.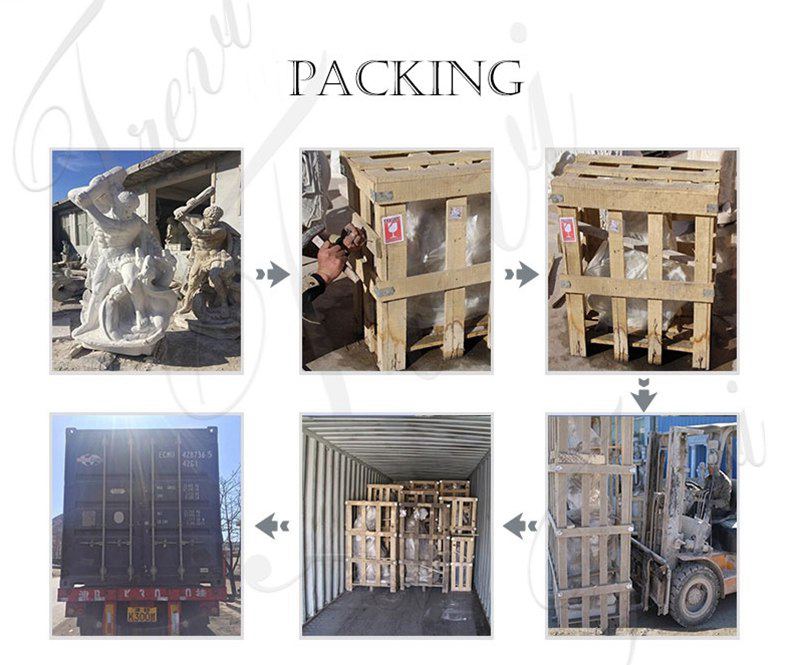 Trevi has always made statues with hearts. Providing customers with satisfactory status has always been our mission. If you are interested in our marble lion statues, please feel free to contact us.