Hand Made Stone Chinese Foo Dog Statue Derail:
Very natural and vivid stone Chinese foo dog statues. These Chinese lion sculptures are often made by our marble factory. Our factory currently has a variety of lion sculptures in production, so we could provide you with high-quality stone Chinese  foo dog statues or other stone lion sculptures as fast as possible.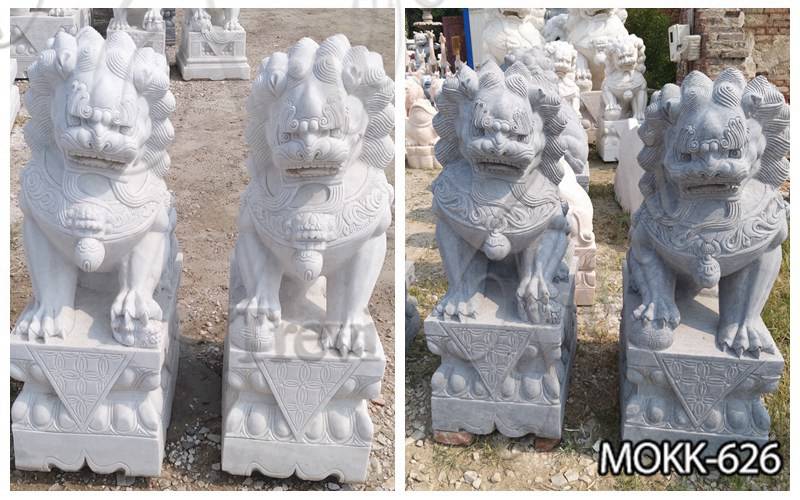 Our professional carving masters have many years of marble carving experience. They have learned carving skills since their childhood and have been engaged in the production of marble products all year round. So we could carve beautiful  stone Chinese foo dog statues for customers, and all the details are 100% hand carved by our carving masters.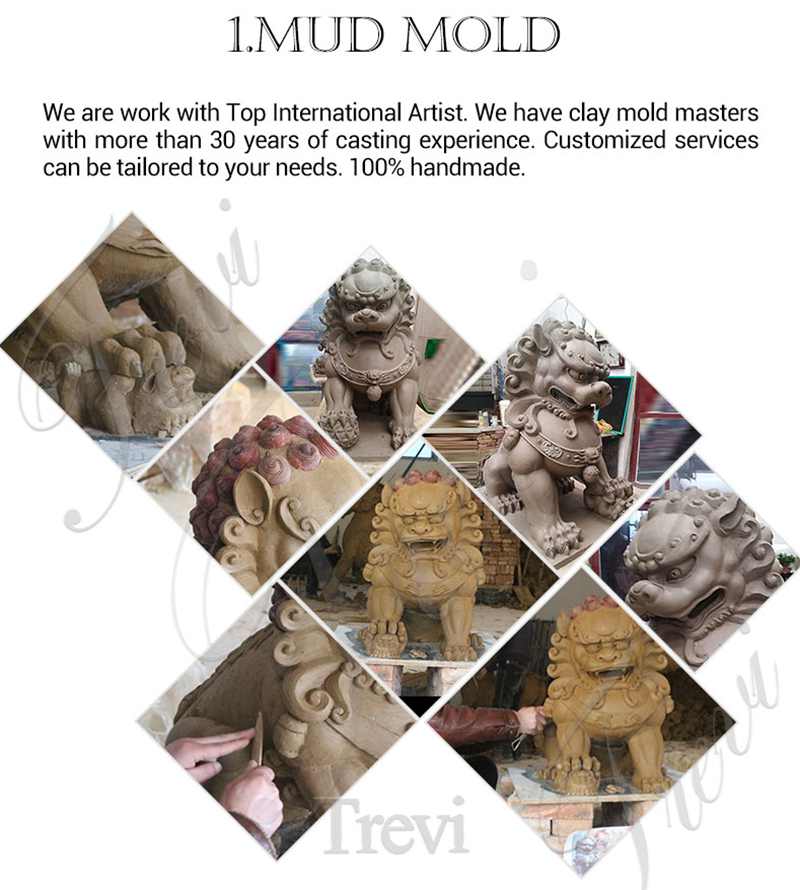 This pair of stone Chinese foo dog statues are life size, with a height of about 150cm, and have a beautiful stone base to match this lion sculpture. Traditionally speaking, Chinese lions are the beasts who guard their homes in China culture. People often place a pair of lion sculptures at the door of their homes. These beautiful and serious sculptures could not only protect your home, but also play a decorative role..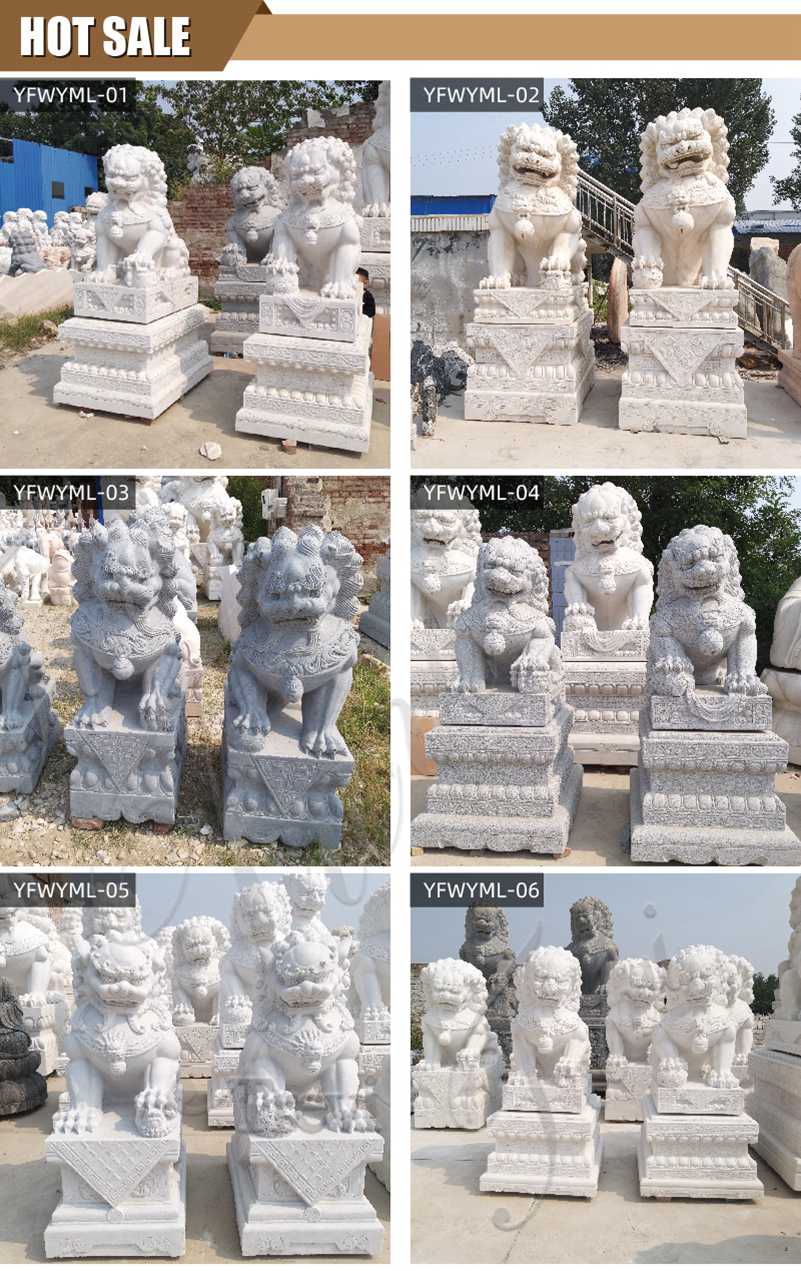 What Size of Chinese Foo Dog Statues Could We Make?
Our beautiful Chinese lion marble statues could be made different sizes according to customer needs. Chinese foo dog statue usually have a height of 100cm-150cm with a marble base. Of course, if you need other larger sizes, we could also make them for you. At the same time, we have models of different styles of foo dog statues, and there are a variety of styles to choose from, ensuring that all the carving details are perfect.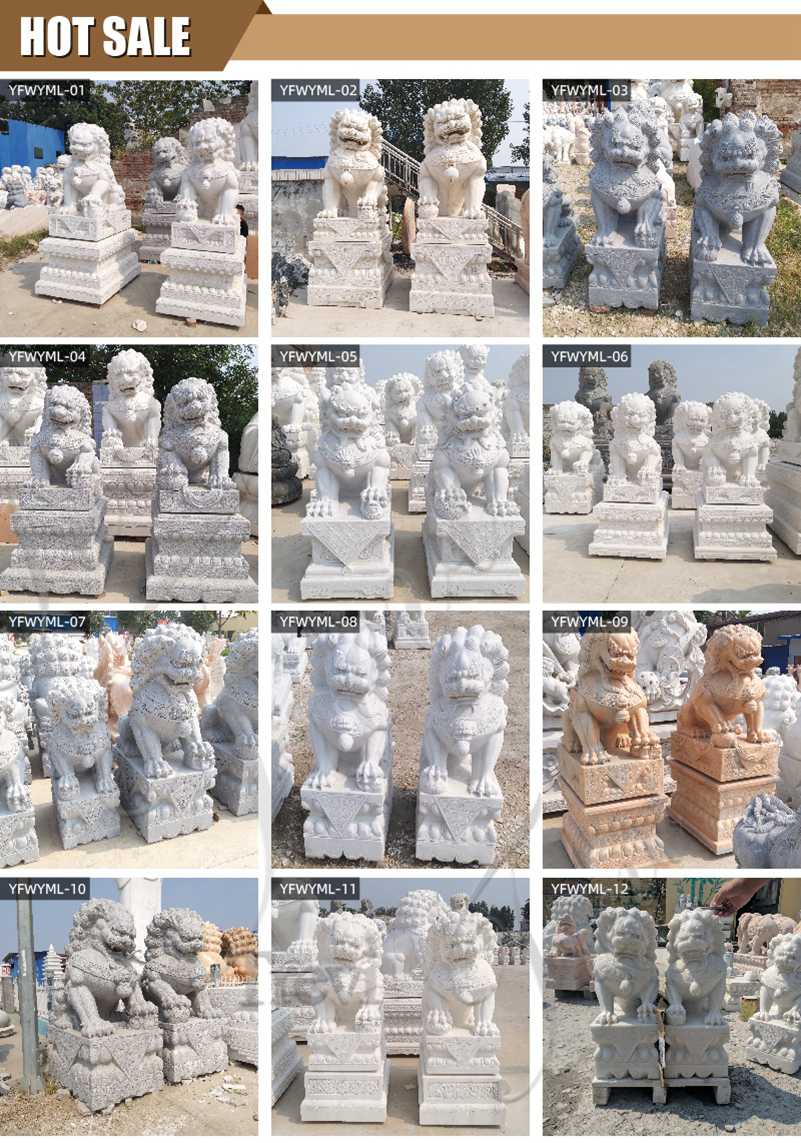 Trevi Art Sculpture has a series of Chinese foo dog statues to choose from, you could browse our website at any time to choose fully. And you could also consult our staff by phone, email or directly leave a message on our website, we would reply you as soon as possible.