Marble Lion Details:
The Trevi Chinese lion statue is carved from natural white marble. These marble lion sculptures have very thick and vivid curls, especially their heads are curved towards each other, so cute and interesting. Additionally, realistic bells hang from the necks of the stone lion statues for sale. We believe that you would be very moved when you see this pure white marble guardian lion statue.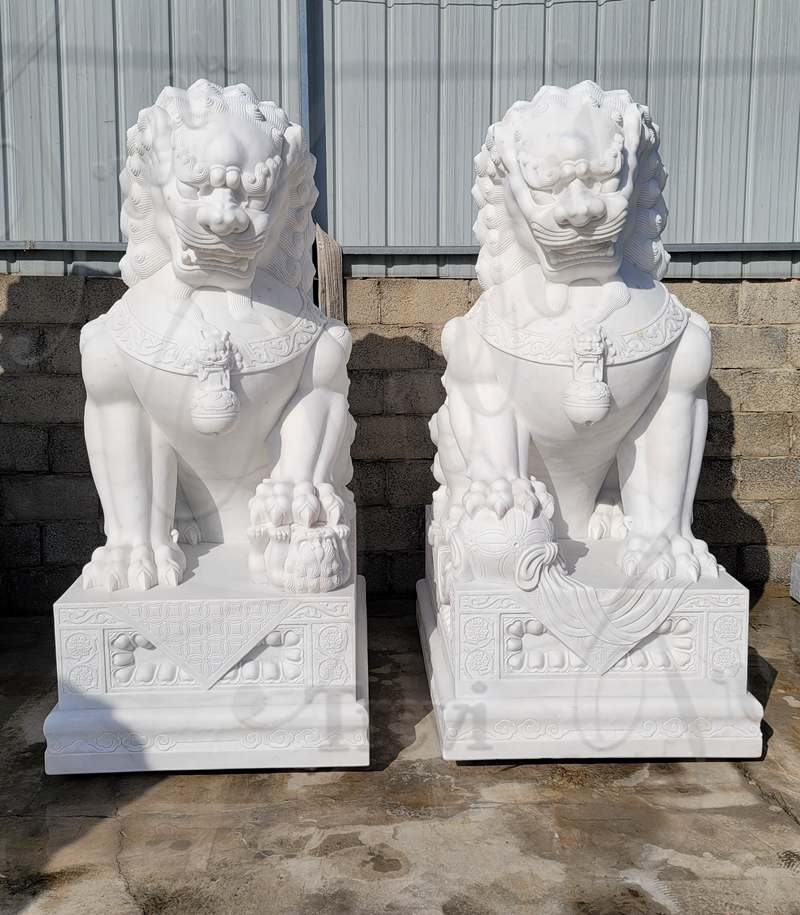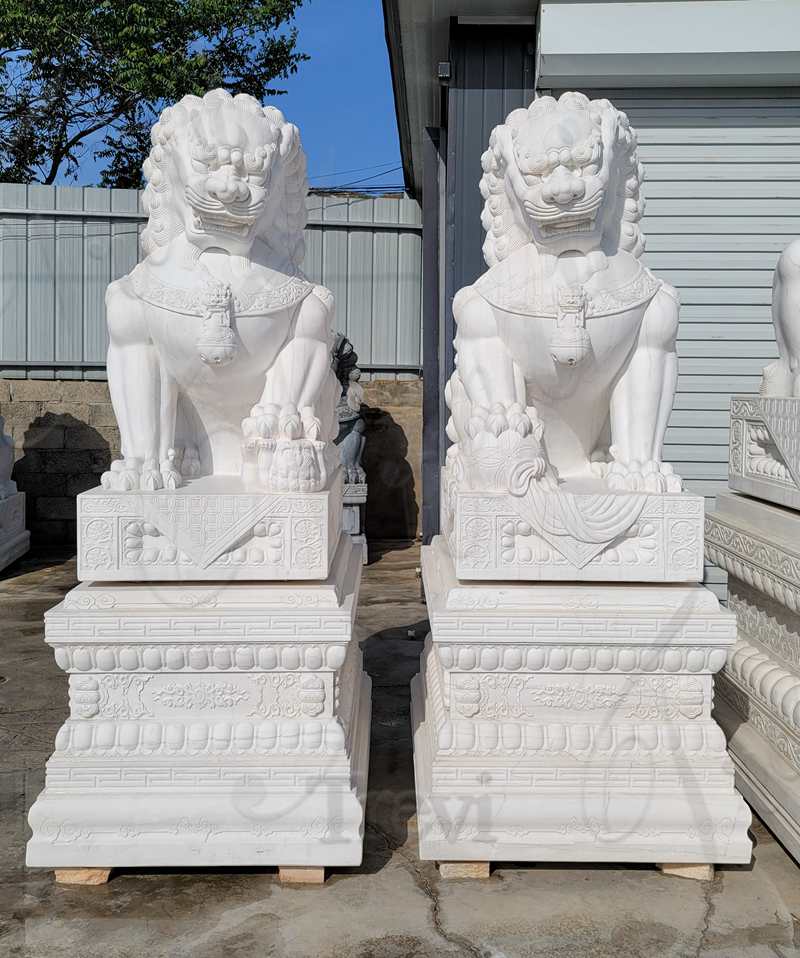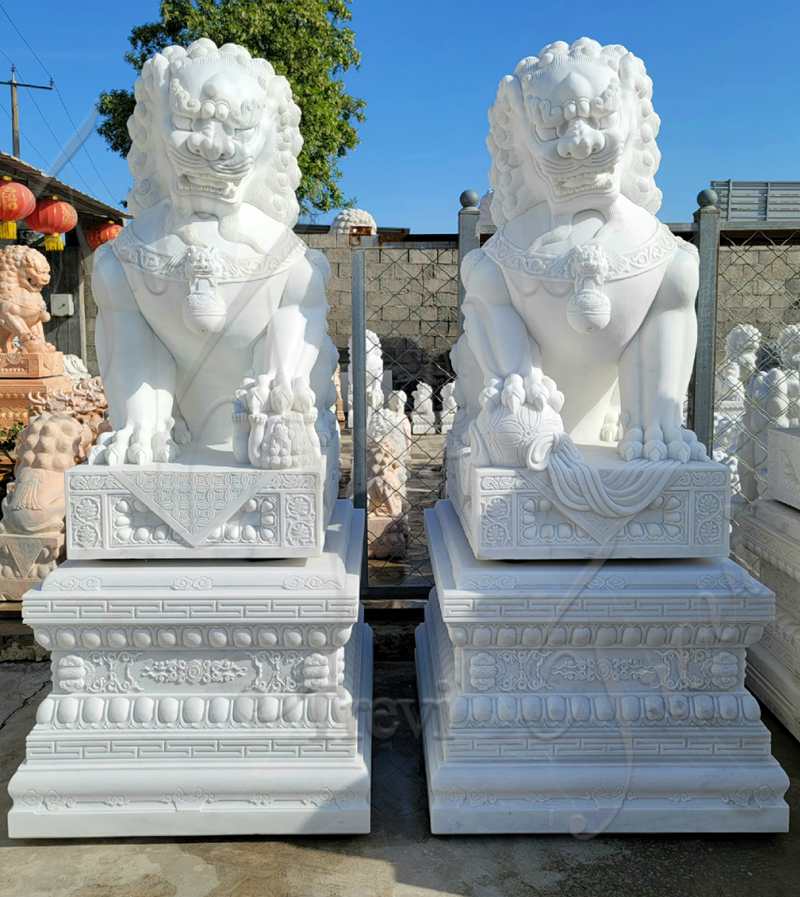 High-Quality And Affordable Raw Materials:
We have different colors like beige, black, brown etc. We would buy materials from the mine. So we could get very good prices. Every month, we have professional workers picking materials from the mine to ensure reasonable prices. Such high quality marble raw materials. Without a doubt, our artists employ the best engraving techniques. Then if you have requirements for the color of marble, please let us know and we would try our best to meet your requirements. Of course, Trevi artists would surely carve out the perfect lion animal statues for front porch for you.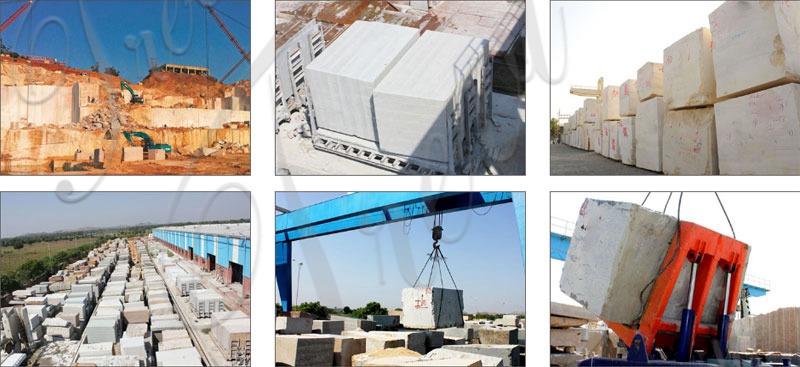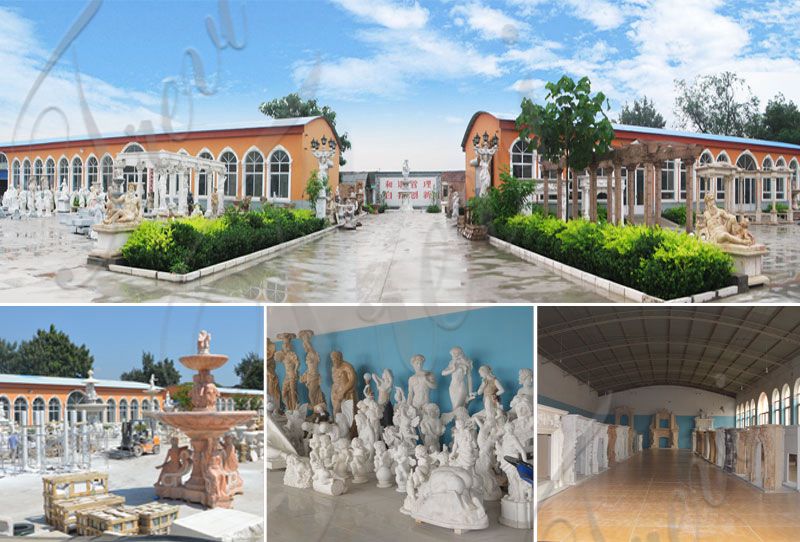 Excellent Heritage Technique:
The Trevi artist learned the technique of carving marble lions from an early age. Therefore, he has already mastered all the skills of carving lions early. You could see the lion's hair and muscles are deep. When you stand next to a lion, the eyes and its spirit come alive. Also, you could see that the hair is deeply sculpted. And, there is a very vivid little lion at the feet of the lion. Such a loving scene is sure to add more happiness to your home.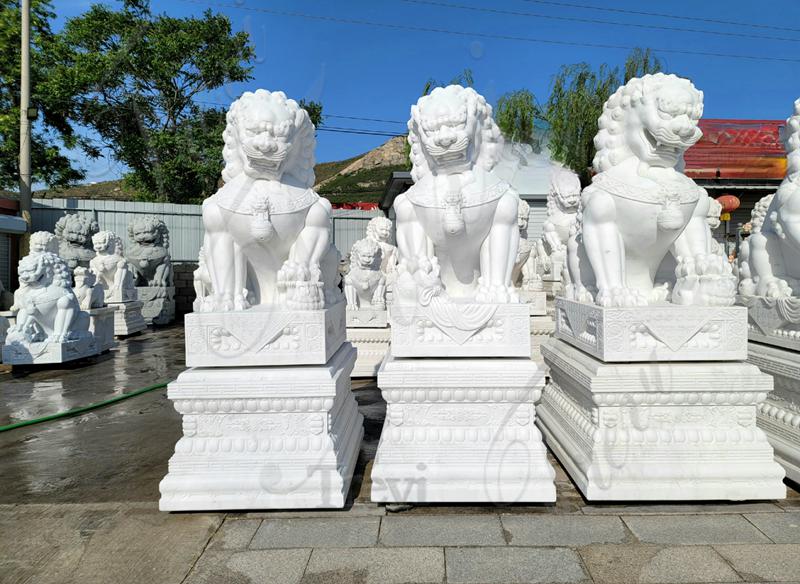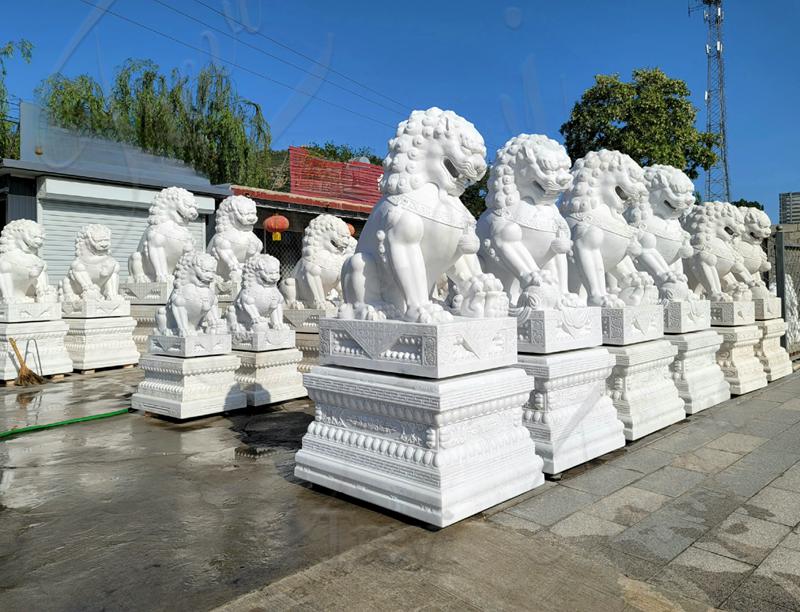 We Could Also Support Customization:
We could also support text engraving, you could send your favorite designs and we engrave them according to your requirements. We had a client send a design he liked and we made the lion based on the picture. When we were done, he was happy and told us that was how he wanted to feel. Our marble lion sculptures are handcrafted by our owners. They need to tap and polish the sculpture bit by bit by hand. Because it is handmade, every detail of the product is handled very well. The whole process is long and difficult. This way you could end up with a great product after going through these complicated processes.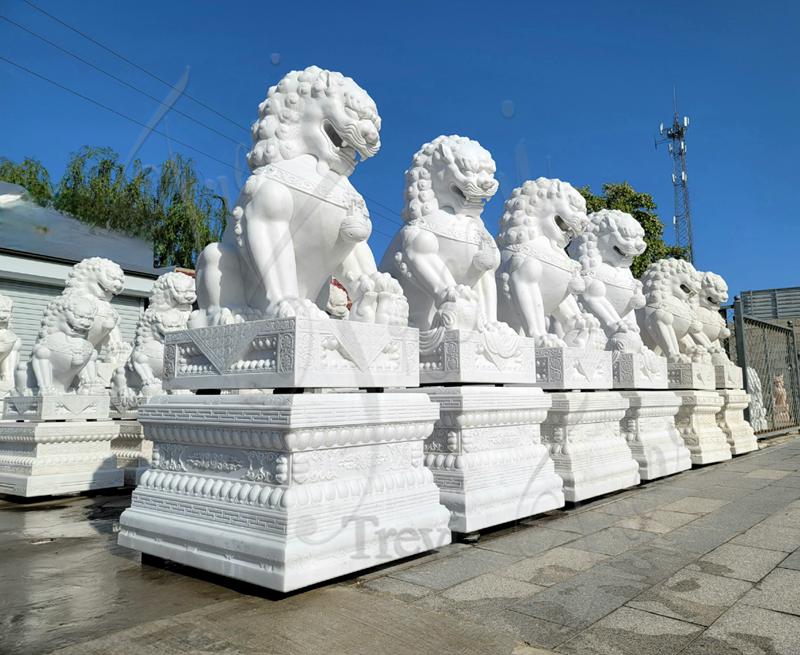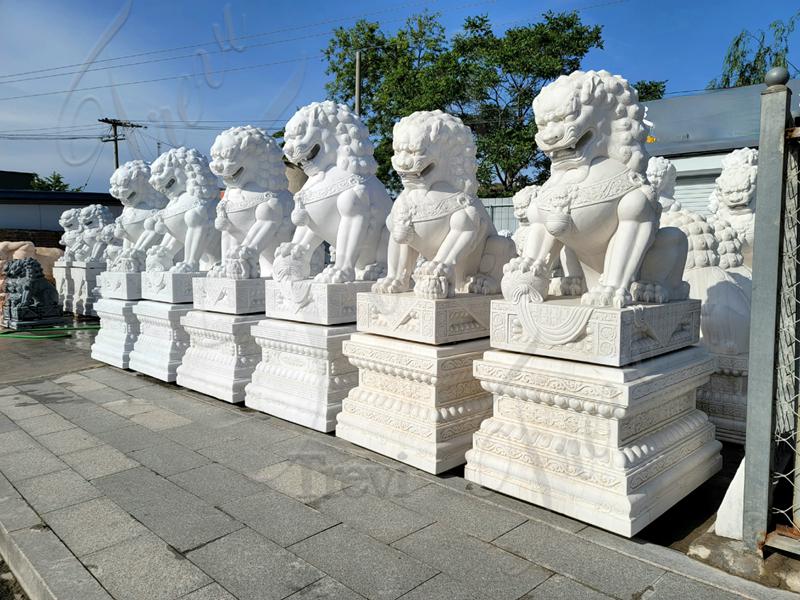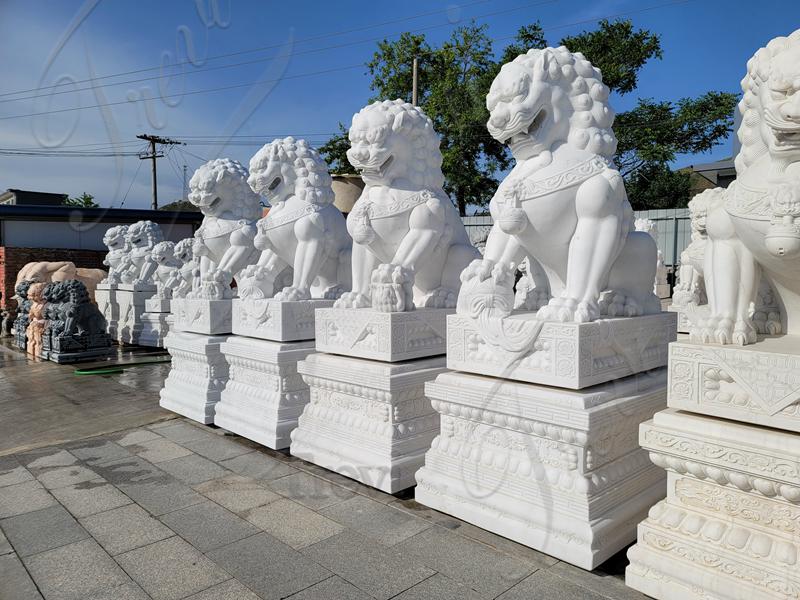 So choose Trevi, we would provide you the best quality marble lion statue in front of house and the best service. Please feel free to contact Trevi if you have any needs.