Foo Dog Sculpture Details:
We could see that this foo dog sculpture placement is so interesting for Home. Their prototype was originally a small pet dog from China. And foo dog is a very popular noble pet. These foo dog sculptures look lively and interesting. There is no doubt that Trevi's foo dog sculpture is lifelike. Our artist sculpted the curly hair of the foo dog sculpture very nicely and realistically.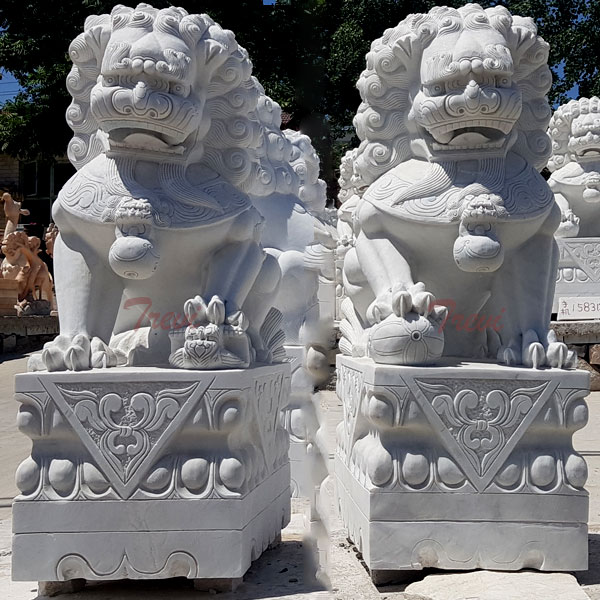 People must have fun when they see this sculpture. At the same time, people started making guardian lion feng shui foo dogs into stones and using them outdoors. Foo dogs should always appear in pairs. You need a male and a female Foo dog. This is related to harmony and integrity. This is to keep the balance; Yin Women and men complement each other. Always keep the two together.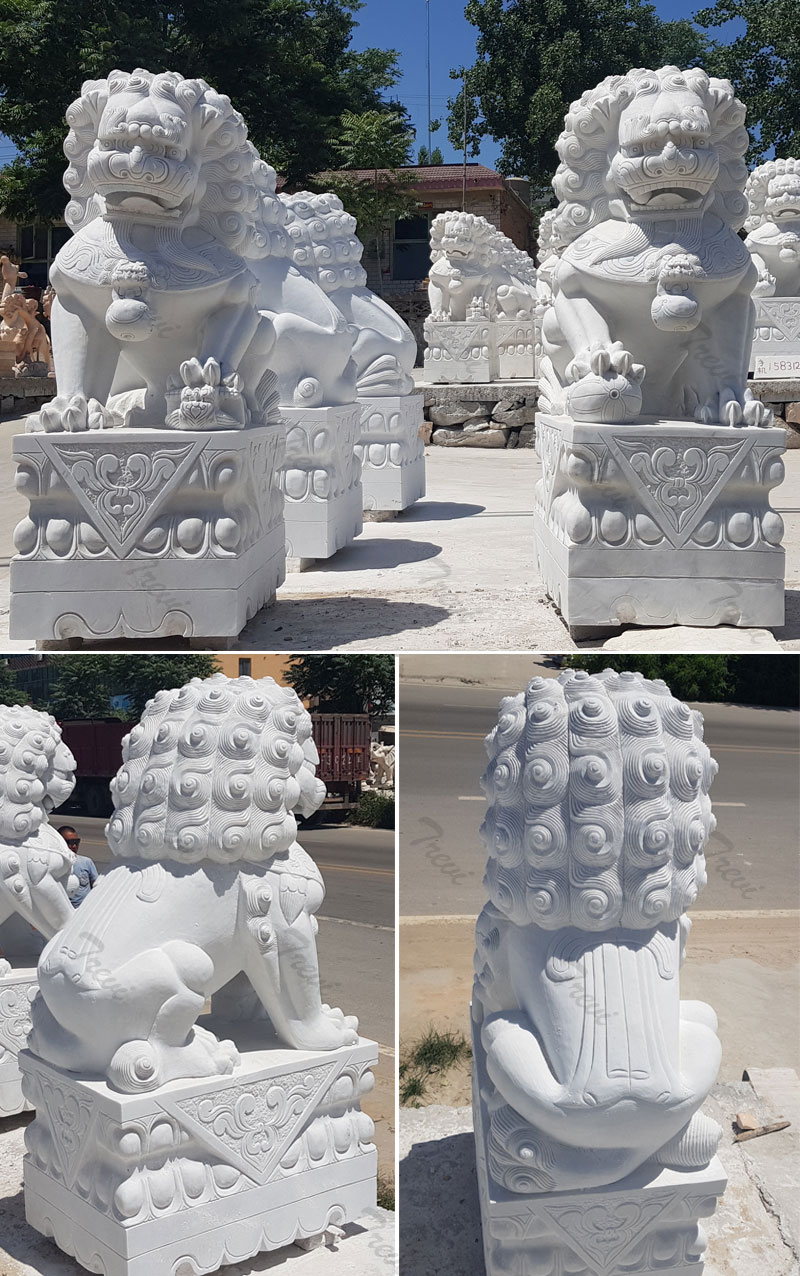 Foo Dog Placement:
The marble foo dog sculpture is a stone carved in the shape of a lion. And, they are often used as an ornament in Chinese culture. It could be seen on palaces, temples, pagodas, bridges, mansions, gardens, mausoleums, and seals in areas influenced by Chinese culture. The marble foo dogs at the gate are placed in a regular manner, in pairs. And they are generally left, male and right female. This arrangement is in line with the traditional Chinese yin and yang philosophy of men on the left and women on the right. Moreover, the male lions that are usually placed on the left side of the door are usually carved with the right front paw playing with hydrangea or placing a hydrangea between the two front paws. Then, the lioness on the right side of the door is carved into the left front paw to caress the young lion or a young lion lying between the two front paws.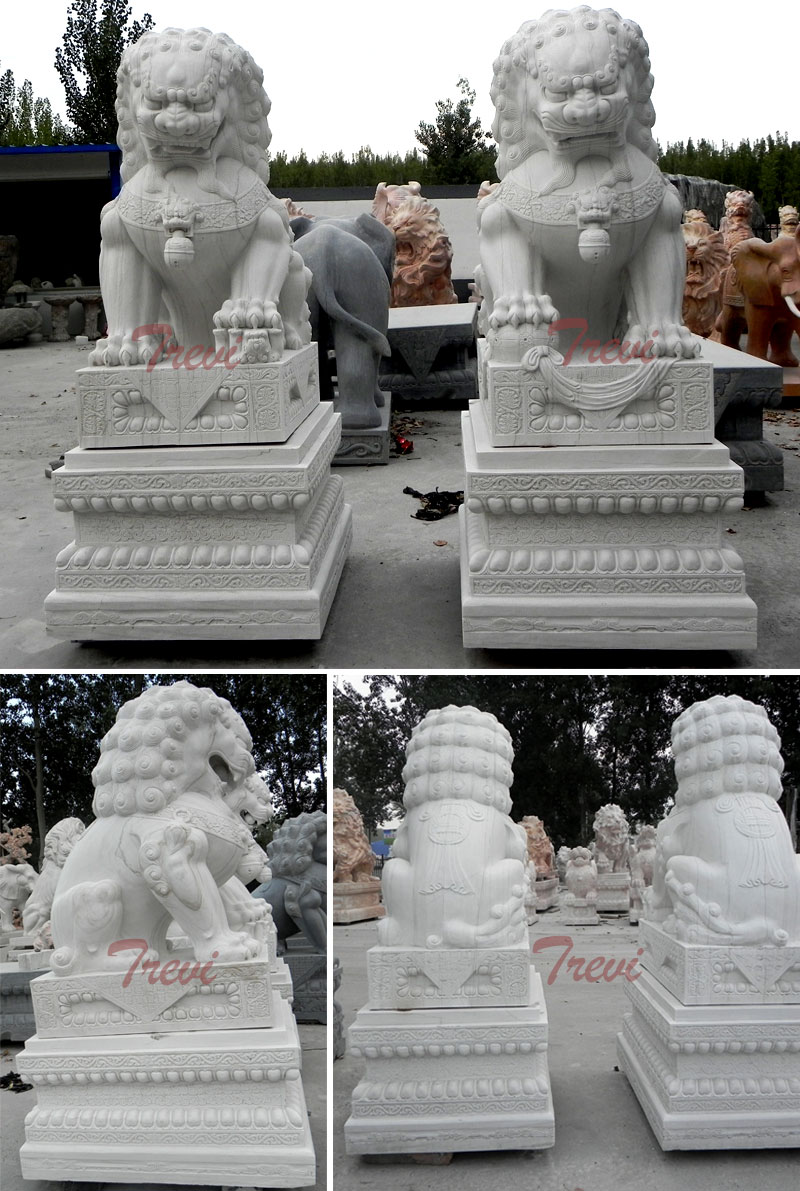 Do not put guardian lion feng shui foo dogs in a separate room. Traditionally, men are said to be on the right side of the building and women should be on the left. That's when you're standing outside looking at the entrance. Stand inside and watch as you should find the male on the left and the woman on the right. It finds that the position of men and women is not an absolute rule. The opposite is seen in many places. When you stand outside and look into buildings, you often find male guardian lion feng shui foo dogs on the left. The conclusion must be that the placement is not very important. It is important to always have men and women work together to get complete protection.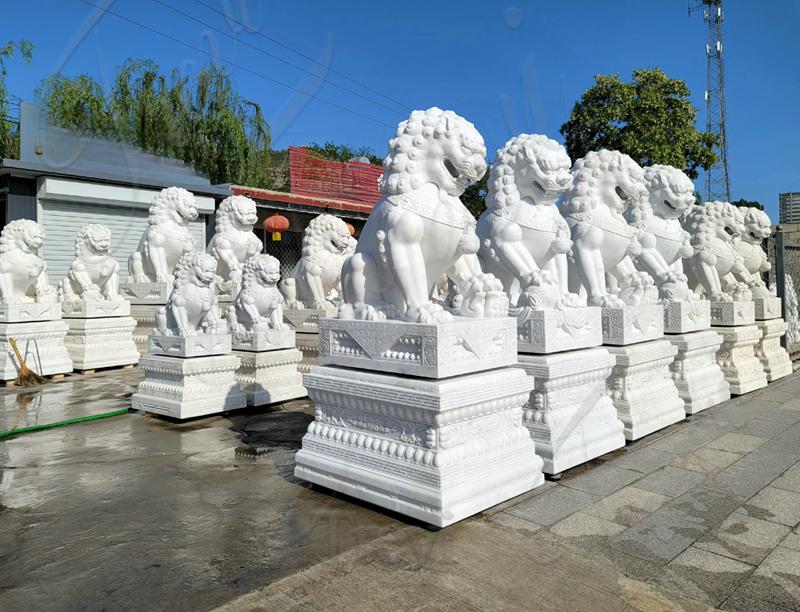 The Origin of Foo Dog:
foo dog is widely admired in many works of art. Since ancient China did not produce real lions, this kind of dog is similar to the lion in Western narratives. Therefore, artists make stone lions and lions according to the appearance of Beijing dogs. So foo dog is considered to be the patron saint. As the name suggests, to Westerners, it originated in Beijing, China. In fact, it has a history of more than 2,000 years in China. It's just that the royal family, especially the Qing court, especially favored this kind of toy dog with short stature and a long and soft mane. Then foo dog becomes only the emperor, queen concubine and prince minister are qualified to own and play. They even bred a sleeve poodle that is so small that it can get into the sleeves of official robes.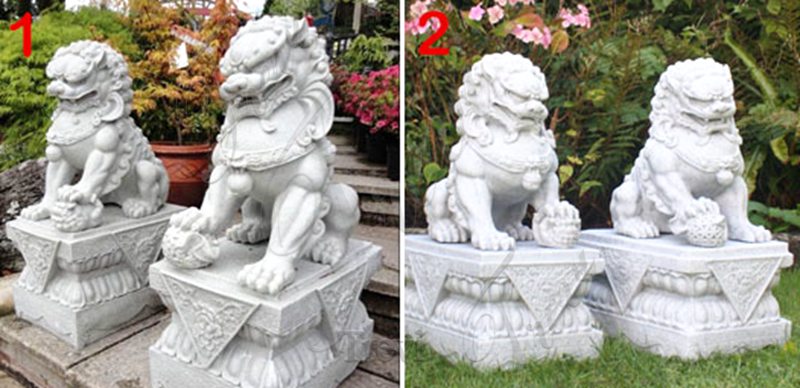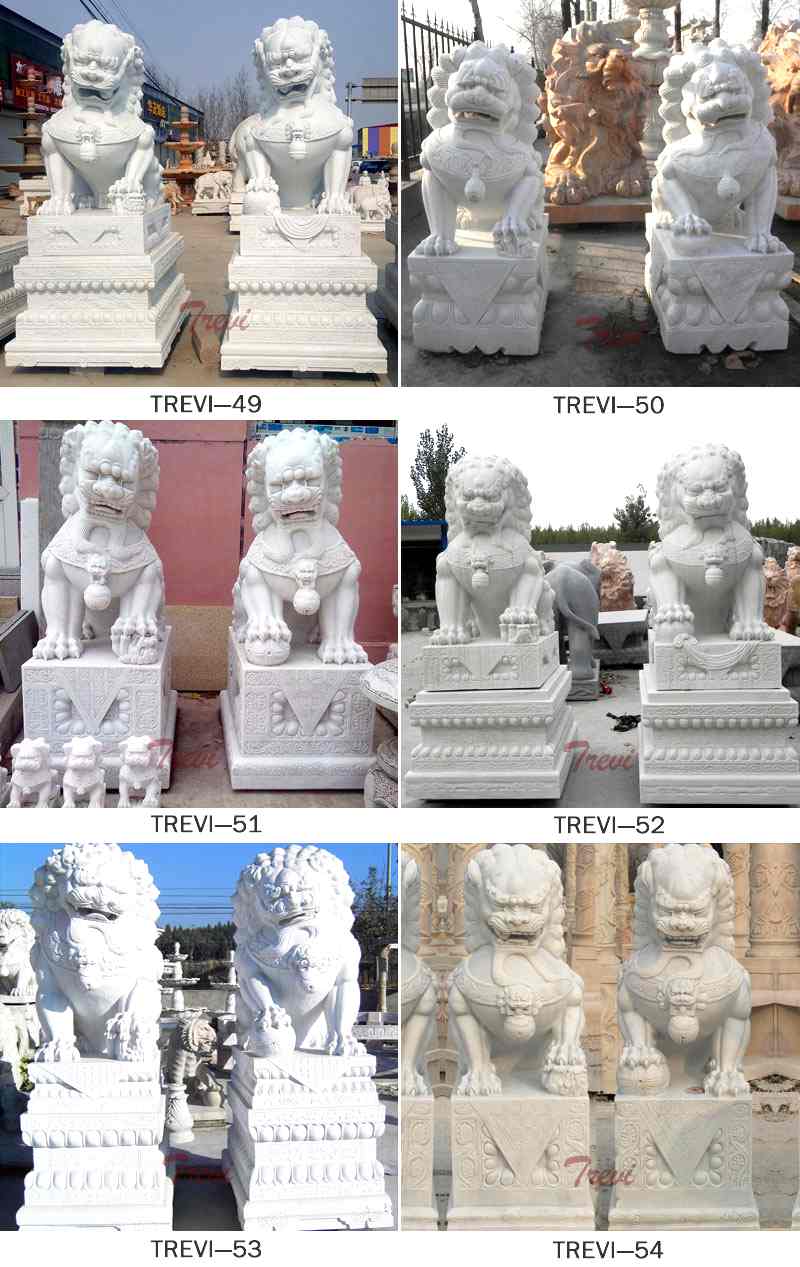 If you like these marble foo dog sculptures' placement, please feel free to contact us. Our artists are sure to sculpt a pair of unique, lifelike foo dog sculptures for you. Of course, our professional sales consultant would also guide you on the correct placement of the foo dog sculpture.