Chinese Lion Introduction:
This Chinese guardian lion statue is very different from the Western lion. It has curly hair and a bell on its chest. The sturdy body and the fierce expression with its teeth shocked everyone who looked at it. People often put it at the door, which has the meaning of warding off evil spirits and keeping the peace. Chinese guardian lions usually appear in pairs, male and female. Such Chinese foo dog statues with good meanings are suitable home decorations.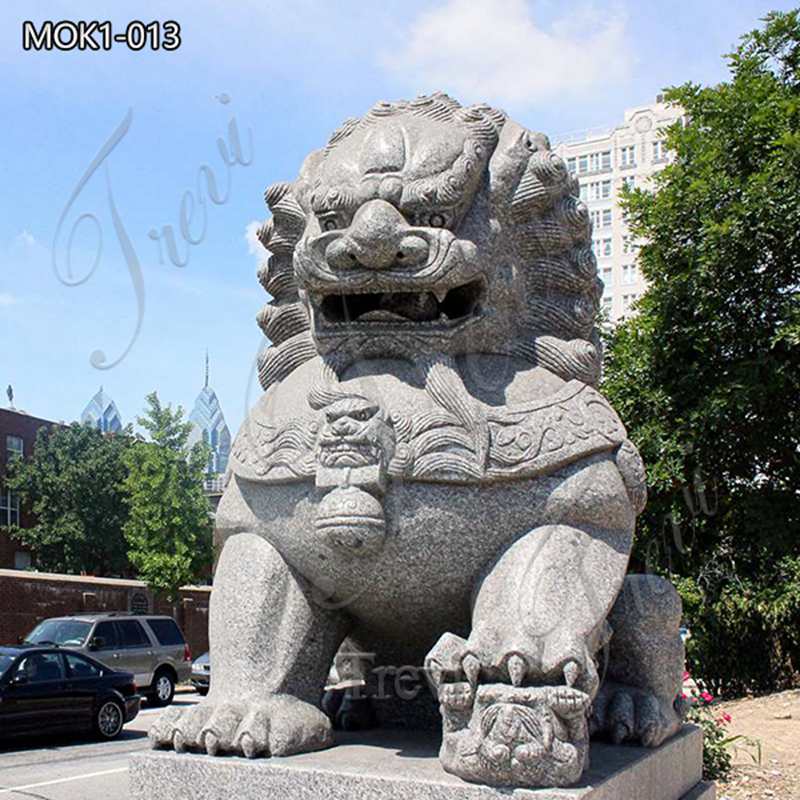 Different Material Options:
Trevi factory has a variety of natural stones for customers to choose from. Natural marble of various colors, extremely hard granite, and various travertines and sandstones could be found in the Trevi factory. Of course, the price and performance of different materials would vary. Our staff are familiar with the properties of various materials and would clearly introduce them to you. You could choose the stone according to your needs.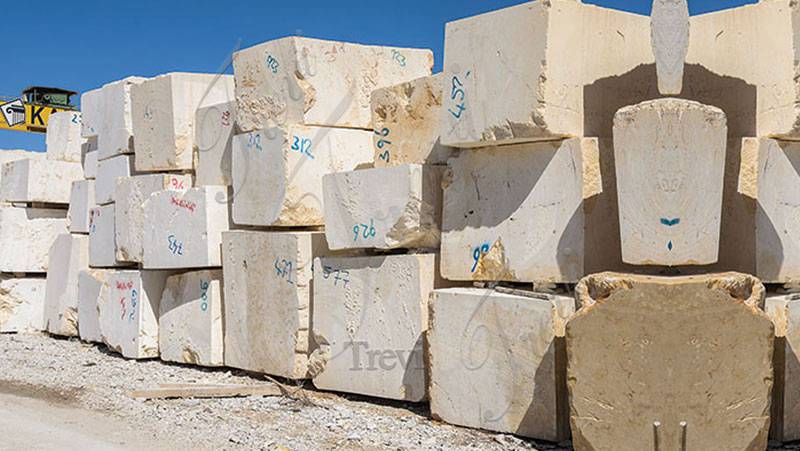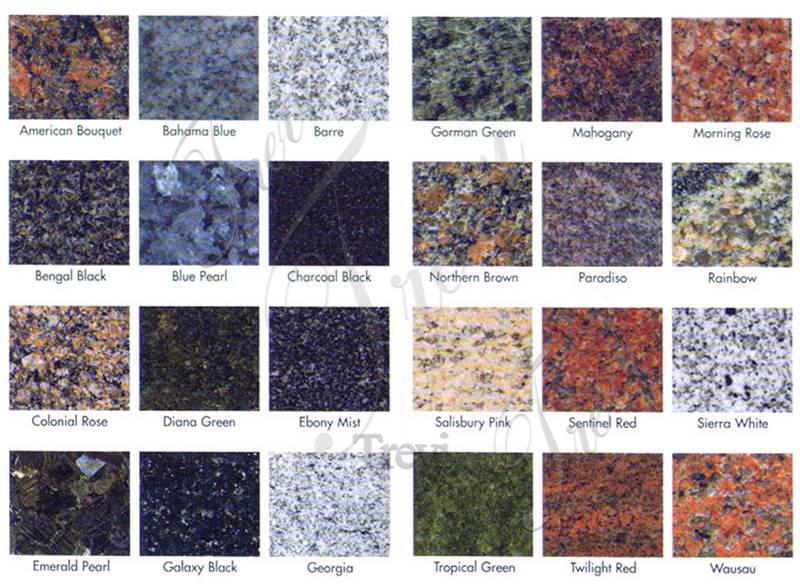 More Chinese Foo Dog Designs:
There are many types of lion statues in the Trevi factory. These Chinese lions are all handcrafted by highly skilled master craftsmen in the Trevi factory. So they are all very realistic. In addition to these, the size, material, and design style of Chinese lions could be customized. Customers could customize to us according to their preferences. We would meet your expectations to the greatest extent possible.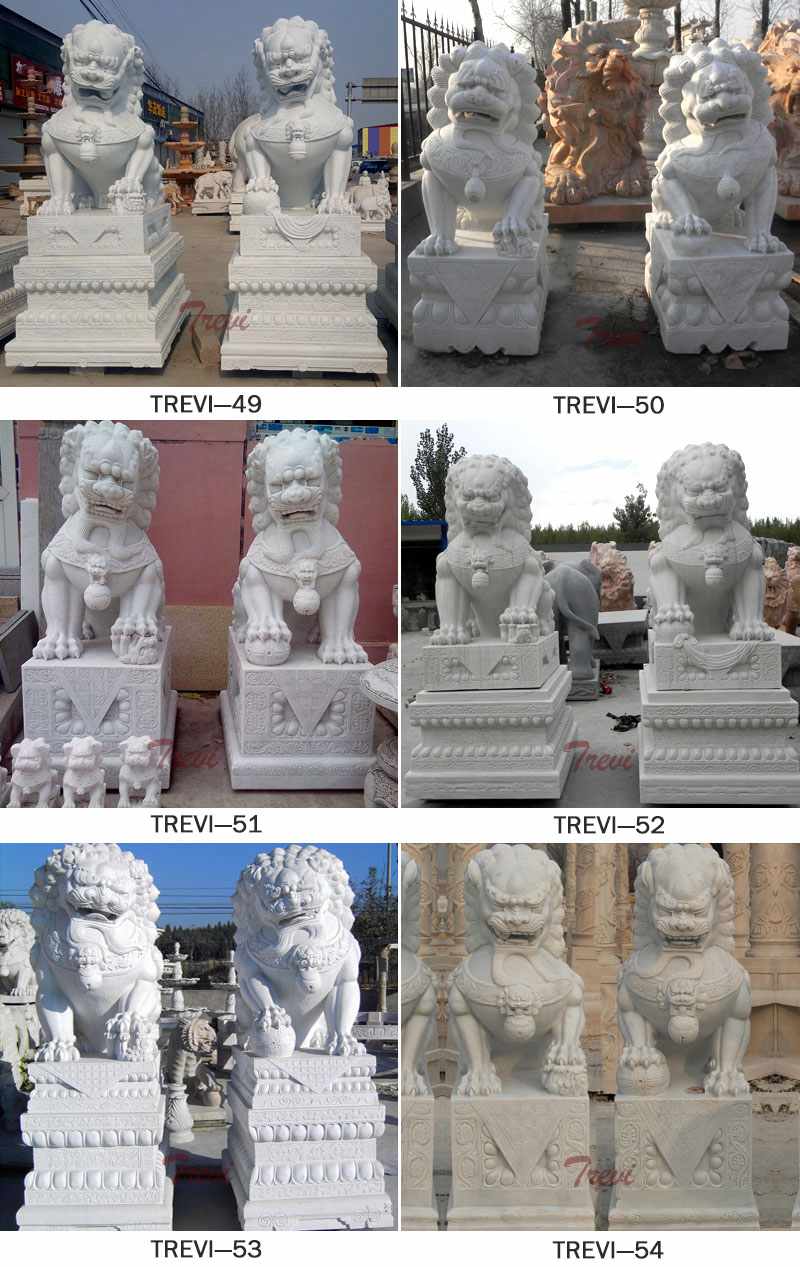 Strong Packaging:
The Trevi factory would pack this Chinese guardian lion statue with tight packaging. In addition to wrapping thick soft cotton around the exterior of the lion, we would pack the sculpture in a special wooden crate. On the outside of the wooden crate, we'll also add iron shelves to hold it in place. Such tight packaging allows your sculpture to arrive at your home intact.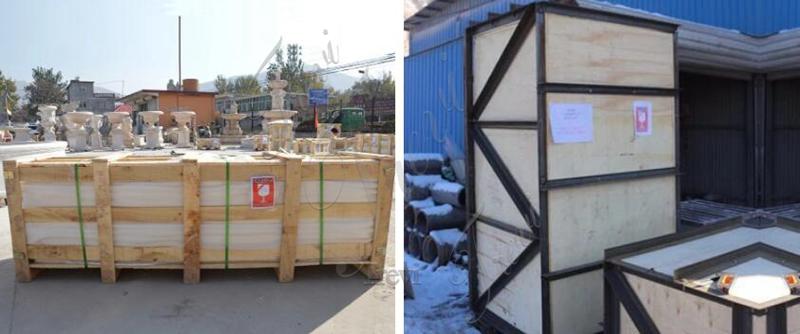 Trevi welcomes friends from all over the world. We would promote the cooperation between the two parties with the greatest sincerity. So, what are you waiting for? Please get in touch with us if you are fond of this Chinese guardian lion statue.