Asian chinese fu dog lions have been widely used in the history of Southwest, South and Central Asia, and are believed to be depicted by guardian lions in Chinese culture.
In India, where lions live in Asia, it is famous for its ancient Sanskrit as "Sinh" or "Simha". The goal of Chinese fu dog lions is to reflect the emotions of animals, not the reality of lions. This is distinctly different from the traditional English lions, which are lifelike depictions of animals.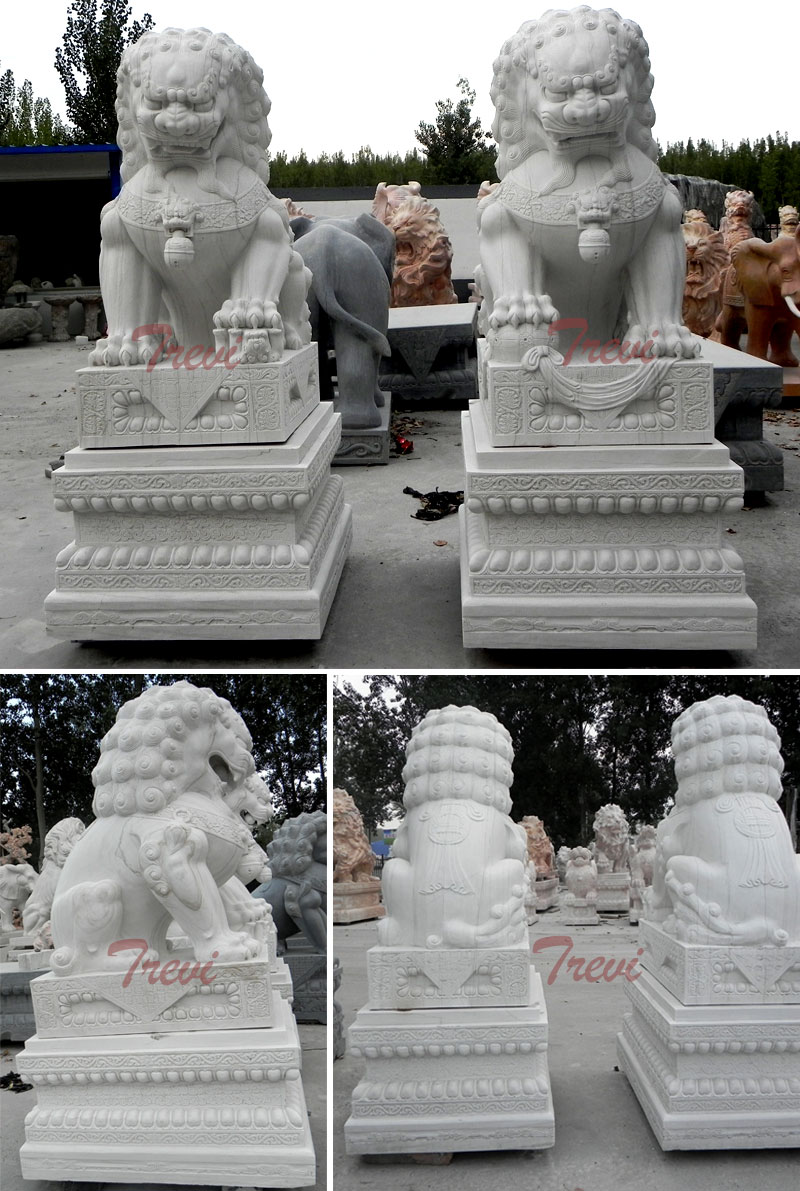 Chinese lions ' claws, teeth and eyes mean that if any muscle can be seen in Chinese lions, British Lions show their power through their life-like features rather than through stylized manifestations. In the past Lions always appear in pairs, is the expression of yin and yang, women represent yin and yang. The lion's right front paw is placed on a cloth ball, referred to as "embroidery ball", sometimes carved with geometric patterns. Women's Near (left) claws have a cub that represents the cycle of life. Symbolically, the female lion protects the person living inside (the living soul) while the male protective structure (external material element). Sometimes women's mouths are closed and men are open.This symbolizes the holy word "Om".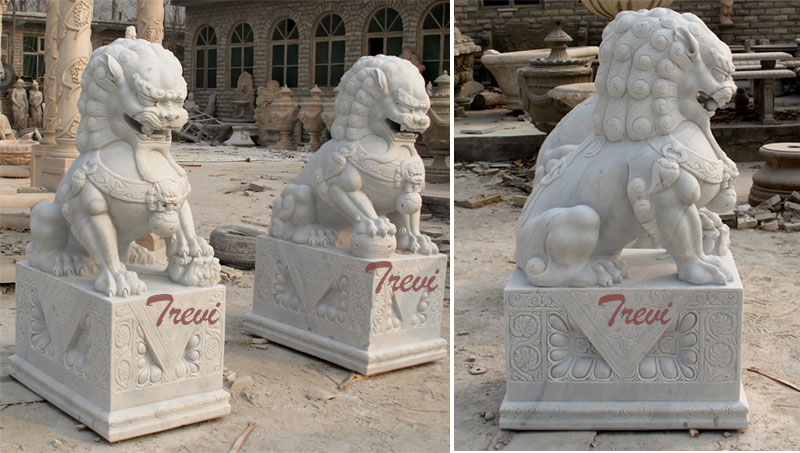 However, Japan's adaptation says that men breathe in and represent life, while women exhale and represent death. Other kinds of chinese fu dog lions have a large pearl in each part of their open mouths. The pearl is carved, it can roll in the lion's mouth, but the size is large enough that it will never be removed.