Marble Guardian Lion Introduction:
Trevi factory has very realistic and vivid Chinese guardian lion statues for sale. In China, marble lions have many meanings. We put them at the door of the house to ward off evil spirits and protect the safety of the house. Chinese guardian lions often appear as a pair of male and female stone lions. And its placement is also exquisite, the left side is generally a male teacher, and the right side is generally a female lion. The male lions on the left side of the door are usually carved with their right front paws to play with the hydrangea, and the female lions on the right are carved with their left front paws to caress the lion cubs.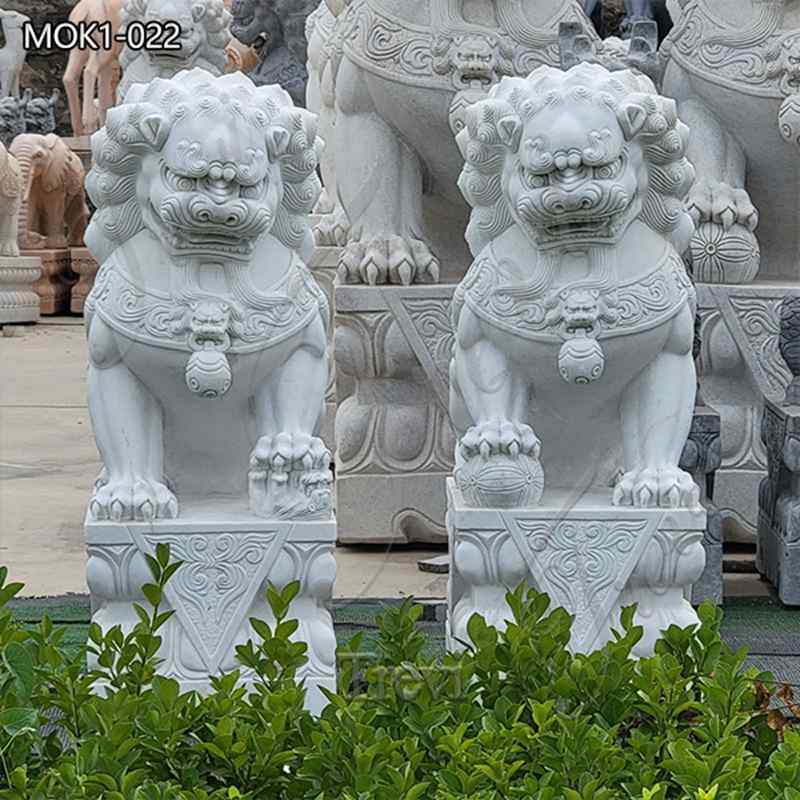 Superb Carving Skills:
The carving artists in our factory have a high reputation in the local area for their superb carving skills, and apprentices from all over the world come to study every year. The distinctive feature of the Chinese lion statues for front porch is that they have very rich carving designs. Whether it is the bell hanging on its chest, the rich facial expressions, the layers of curly hair, or the playthings on the soles of its feet, it is perfectly displayed by the master sculptor of the Trevi factory. The exquisite carvings amaze everyone who sees the marble foo dog statues.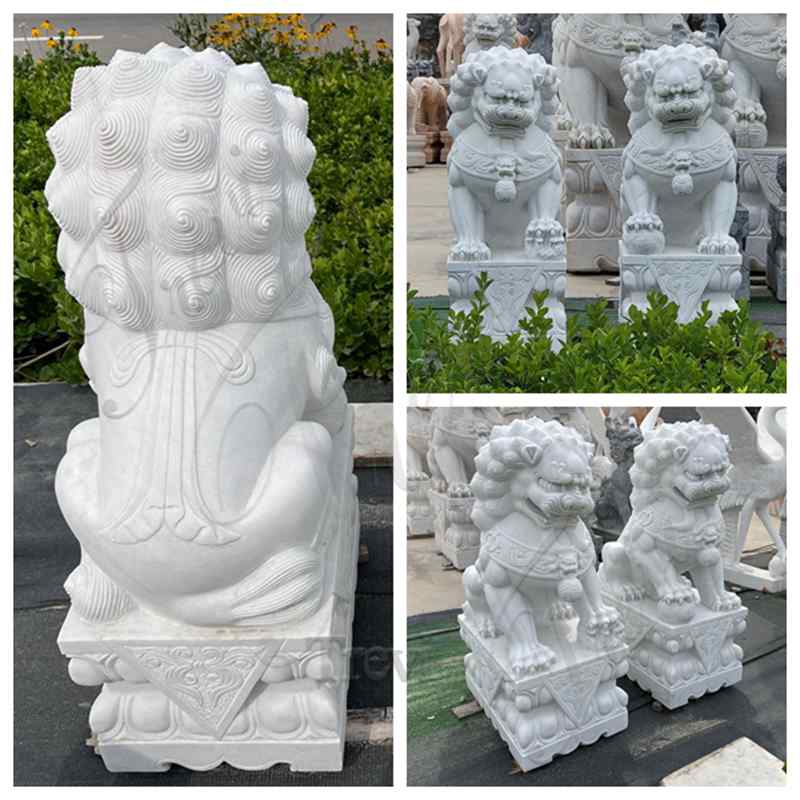 Various Types for Customers:
Trevi factory has a very rich experience in the production of marble lion statues for sale. We are not only very good at making Chinese guardian lion statues for sale, but also various types of Western lions. These lions have different design themes and shapes. Of course, we also accept various customized services. The style, color, size, etc. of the lion sculpture can be customized to us according to your preferences.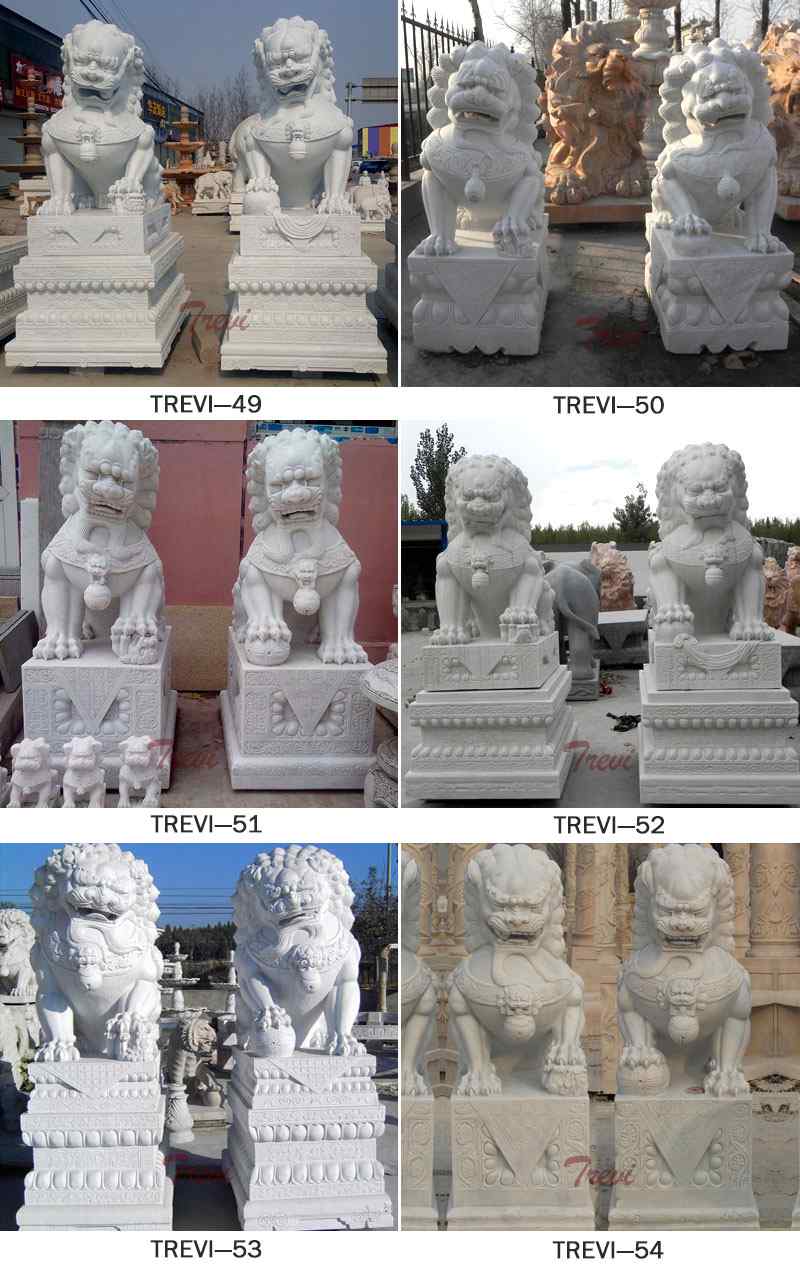 Strong Packaging:
Trevi factory would provide you with the tightest packaging. The strong wooden crate would provide good external protection, and the soft foams wrapped around the sculpture would also prevent scratches on the surface of the sculpture. Such strong packaging allows the sculpture to arrive safely in your home. The full insurance service we buy for you would also protect your interests to the greatest extent possible. So, you could buy with confidence.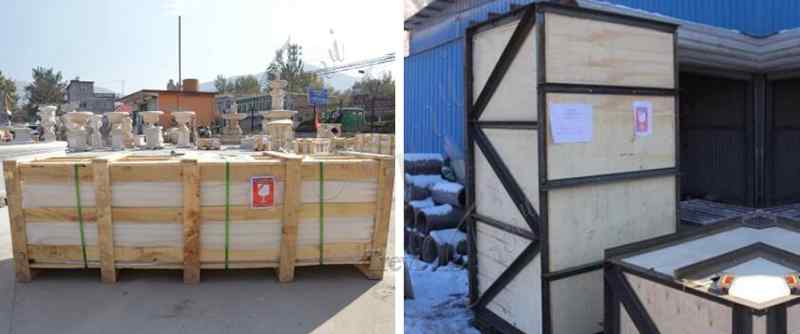 Trevi also gives you a factory price. So, if you want to buy Chinese guardian lion statues for sale, please contact us as soon as possible.