Guardian Foo Dogs Detail:
If you want to buy a pair of Guardian Foo dogs to protect your property, you may be surprised to find that they have a regular location. From the front, the female Guardian foo dog should be on the left, and the male Guardian foo dog should be on the right. They should not be placed in separate rooms or facing each other. The ideal location is before entering a dwelling or building. They should be elevated rather than sitting directly on the ground. Many of the Guardian foo dog statues are mounted on the pedestal. They should also be at the same altitude. You don't want a foo dog higher than the other one.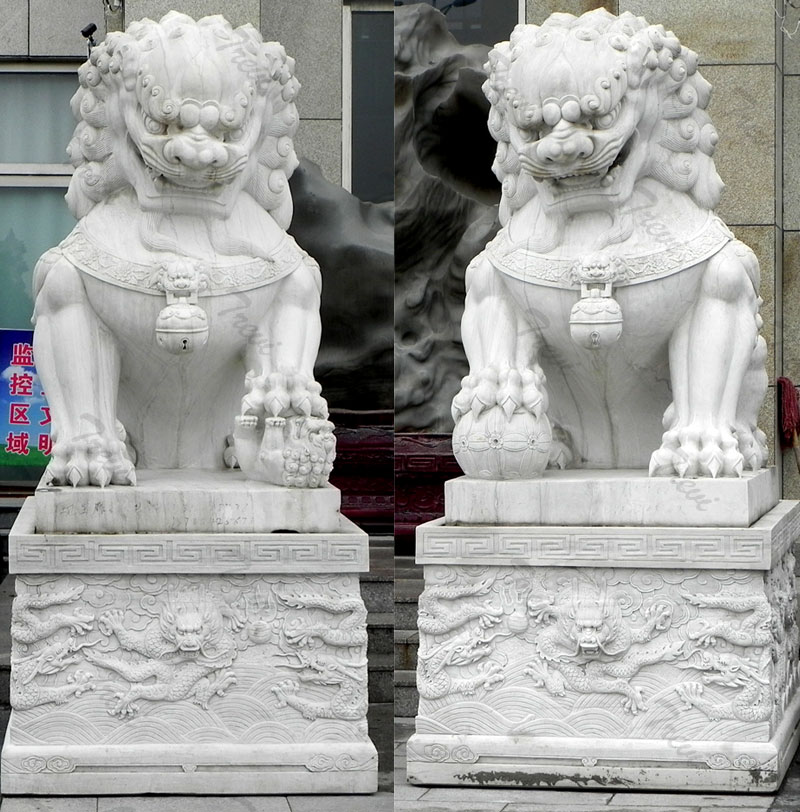 Correct Placement Guide:
According to tradition, if you do not follow the correct placement guide may lead to evil souls invading your home. The Guardian foo dog lion appeared in the Hindu temple art and appeared in the Chinese Buddhist art as early as Third century A.D. At that time,  Guardian foo dog lions were the symbolic protectors of the Dharma (the Buddha's teachings).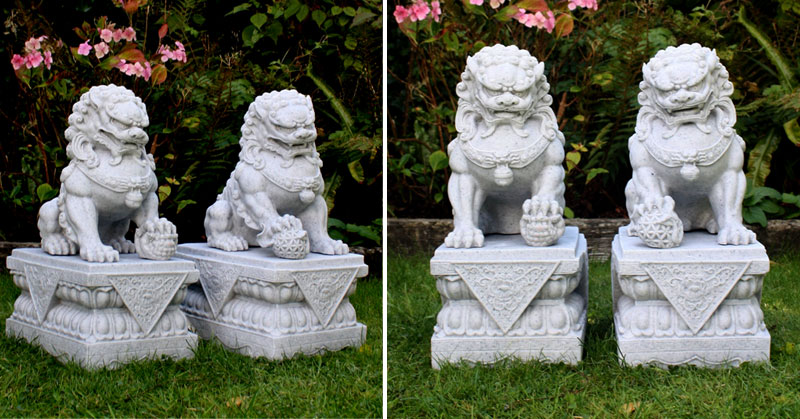 "If this is good enough for the Buddha, it is enough for the Emperor", perhaps, because, over time, they have become the protectors of the royal gates. The history here seems a little unclear. The Chinese word for  Guardian foo dog lions (including statues) is Shishi or lion lions, but another creature that appears in China around the same time is called Shei Zhi Xie Zhi. At some point between the third and seventh centuries, paired Shi Shai Zhi also traveled to Korea, where the name was called Haetae or Haechi. Haechi looks very much like a lion, but usually has a scale-like body with a small horn on its head and sometimes small wings.