House Statues Details:
This gargoyle family sculpture is carved from pure natural marble. Especially our artists learn the lion carving technique in childhood. So, not only would you get a realistic family lion house sculpture, but you'll also get a high-quality marble animal sculpture. First of all, the facial details of our lion sculpture are absolutely very realistic. You could clearly see that the lion's expression is very exaggerated and terrifying.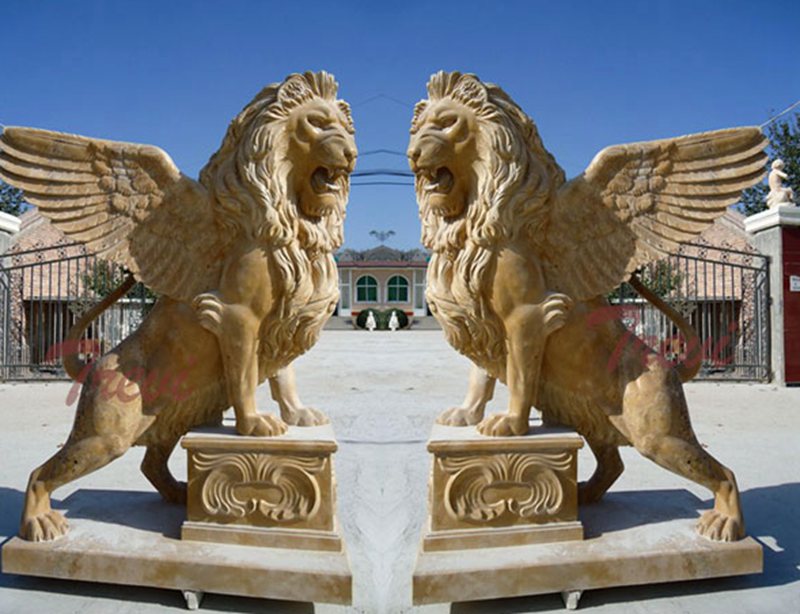 Secondly, his wings are definitely very strong. Because our artist uses a single block of marble to carve the lion statue home depot for you. Moreover, the artist's gate is designed according to the structure of the gargoyle sculpture itself. Therefore, no matter where the lion sculpture is placed, it could maintain its ornamental value for a hundred years.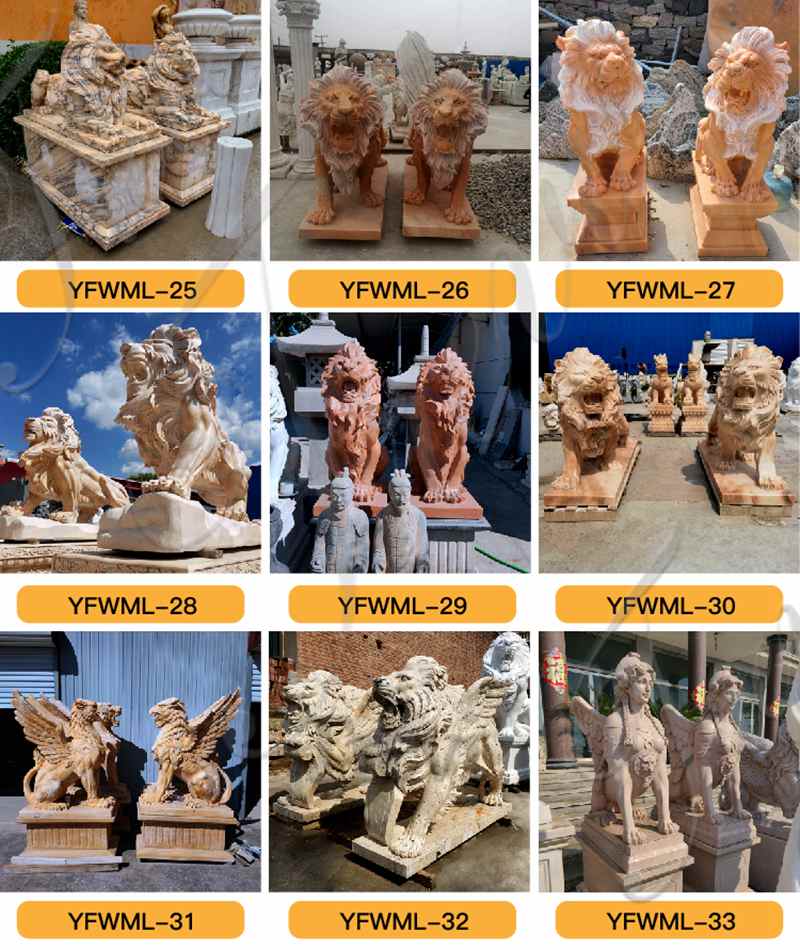 What do Gargoyle Statues Represent?
Long ago, gargoyle sculptures were the waterway devices of the castle. It is usually installed in the corner of the roof of the house. Of course, the most impressive of some medieval European legends is that gargoyles wake up on top of buildings at night. These ferocious gargoyle sentinels have become a global icon of Gothic architecture. Many people have gargoyle sculptures in their dream homes and gardens. Our unrivaled lifesize lion sculptures are carved from high-quality marble.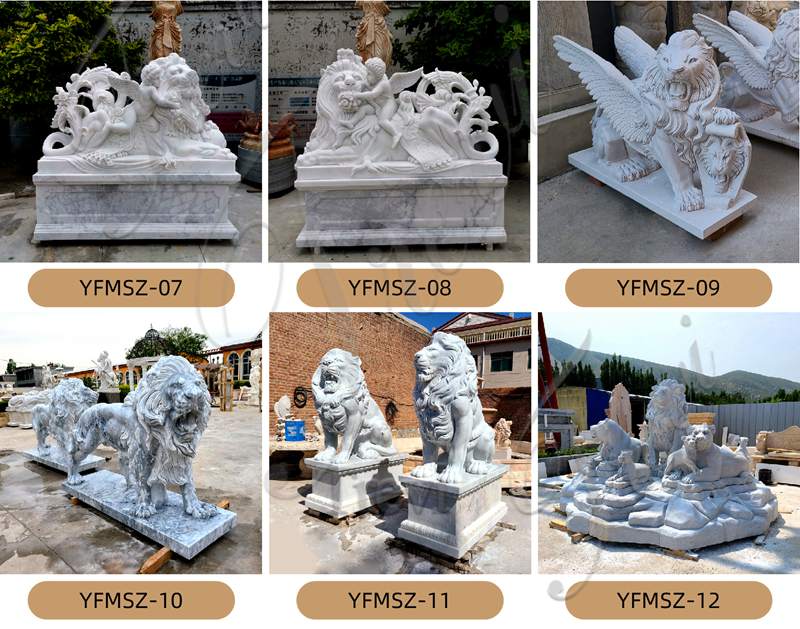 Trevi aptly captures his muscular, curvy hips and menacing frown. The face of this gargoyle is that of a lion. Of course, we all know that gargoyles are not only the faces of lions but other animals as well. For example, the most common ones are the appearance of other monsters. Of course, if you want any style of marble gargoyle sculpture, we've got you covered.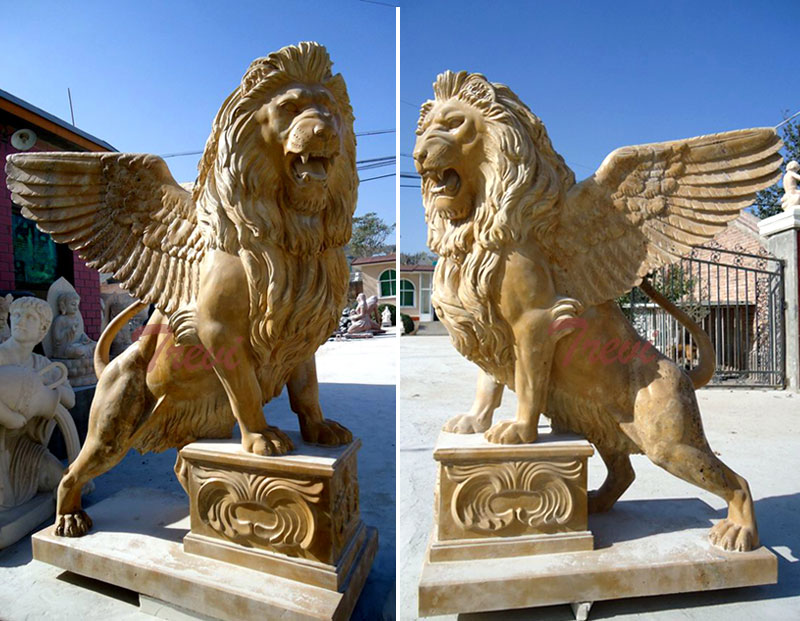 This Decorative Winged Lion Gargoyle Statue is a great gothic accent piece in front of the house for your home garden. This statue features a lion gargoyle with a muscular body sitting down and feathery wings spread open. This gothic decorative lion gargoyle statue is made of natural beige marble stone and hand-carved with incredible detail. This Decorative winged lion statue measures 59 inches tall. The winged marble lion statue is the perfect decoration for a garden landscape that loves gargoyles and gothic decor.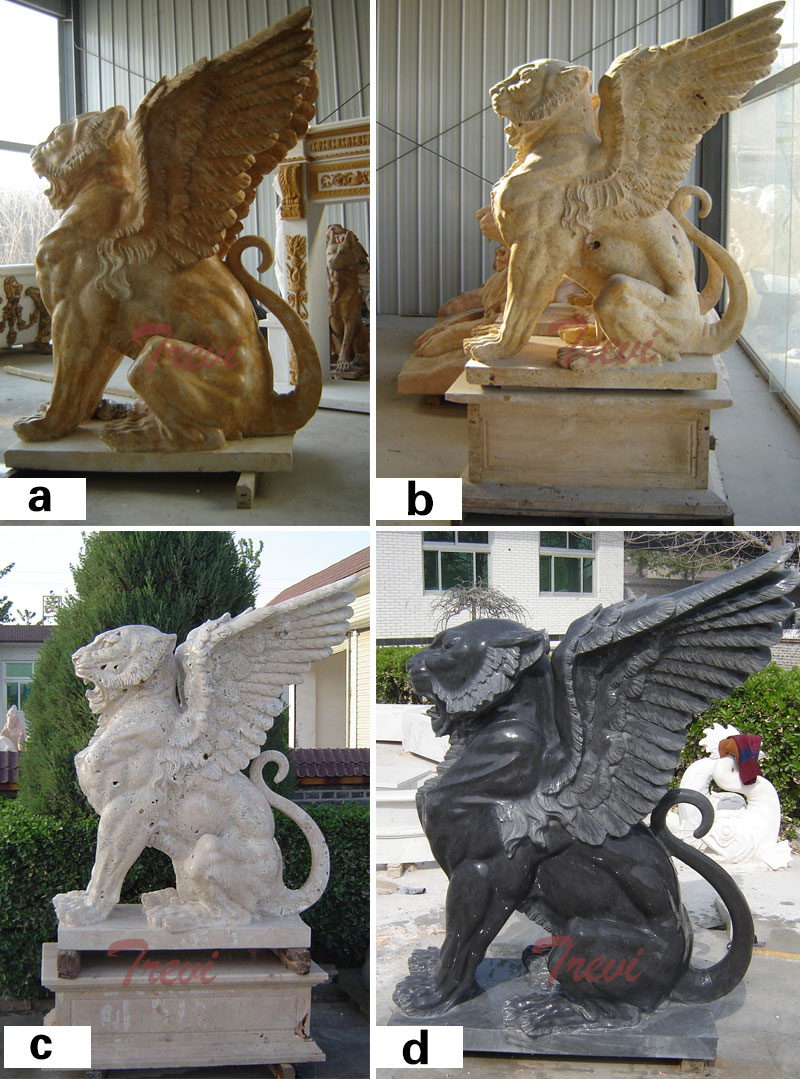 Positions that Could be Decorated:
Trevi gargoyle sculptures are sure to satisfy your home decor needs. This marble life-size lion statue must be perfect in your home and garden. But what if you have a limited budget? Our wide range of offers and sculptures in stock is sure to impress you. These delicate garden statues and home decor would be the focal point of your home and yard.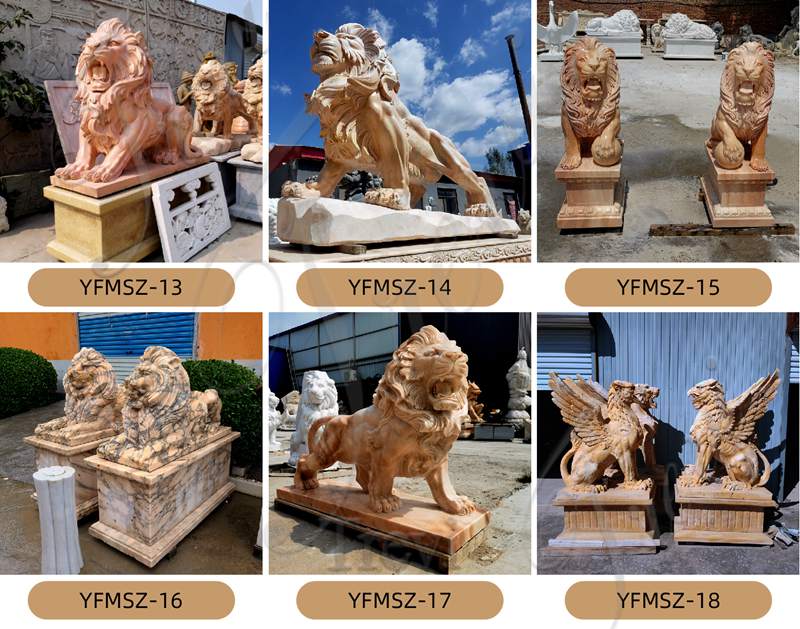 If you want to buy a lot of house gargoyle sculptures, Trevi has a great deal for you! For more information on decorative lion gargoyle statues in front of the house pls feel free to contact us!