Here we offer a pair of beautiful white marble Chinese dog lion animal art decor . The best price for this pair of  marble Shishi/foodogs, and the statue is your real baby! Now bid on this wonderful project! And you'll get a quick delivery!  In the West  this kind of statue is often called "Foo Dogs", is the Chinese Empire Lion's common representative. The Guardian's lions are sometimes called Shishi, from China's Shíshī, which specifically refers to the lion sculpture on the stone.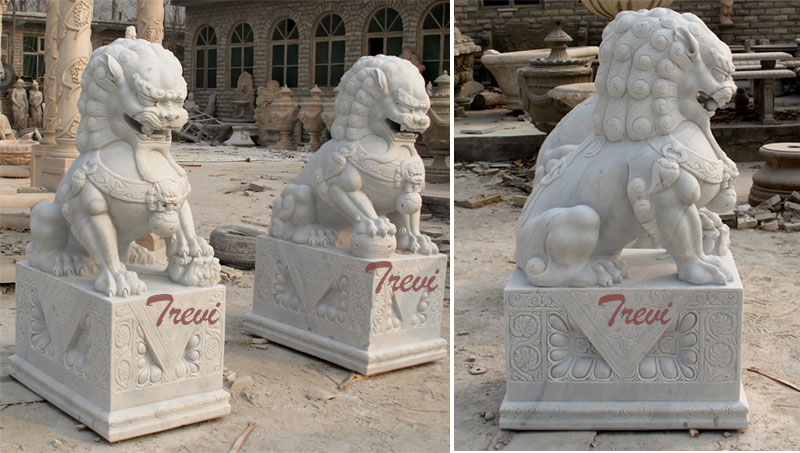 The concept of Chinese dog lion foo dog originated in Chinese Buddhism and subsequently spread to other parts of Asia, including Japan, Korea, Tibet, Thailand, Burma, Vietnam, Sri Lanka, Nepal, Cambodia and Laos. Lions are traditionally carved out of ornamental stones, such as marble and granite, or cast in bronze or iron. Because of the high cost of these materials and the labor required to produce them, the traditionally private guardian lions are reserved for wealthy or elite families. In fact, the traditional symbol of family wealth or social status is to place the Guardian Lion in front of the family house.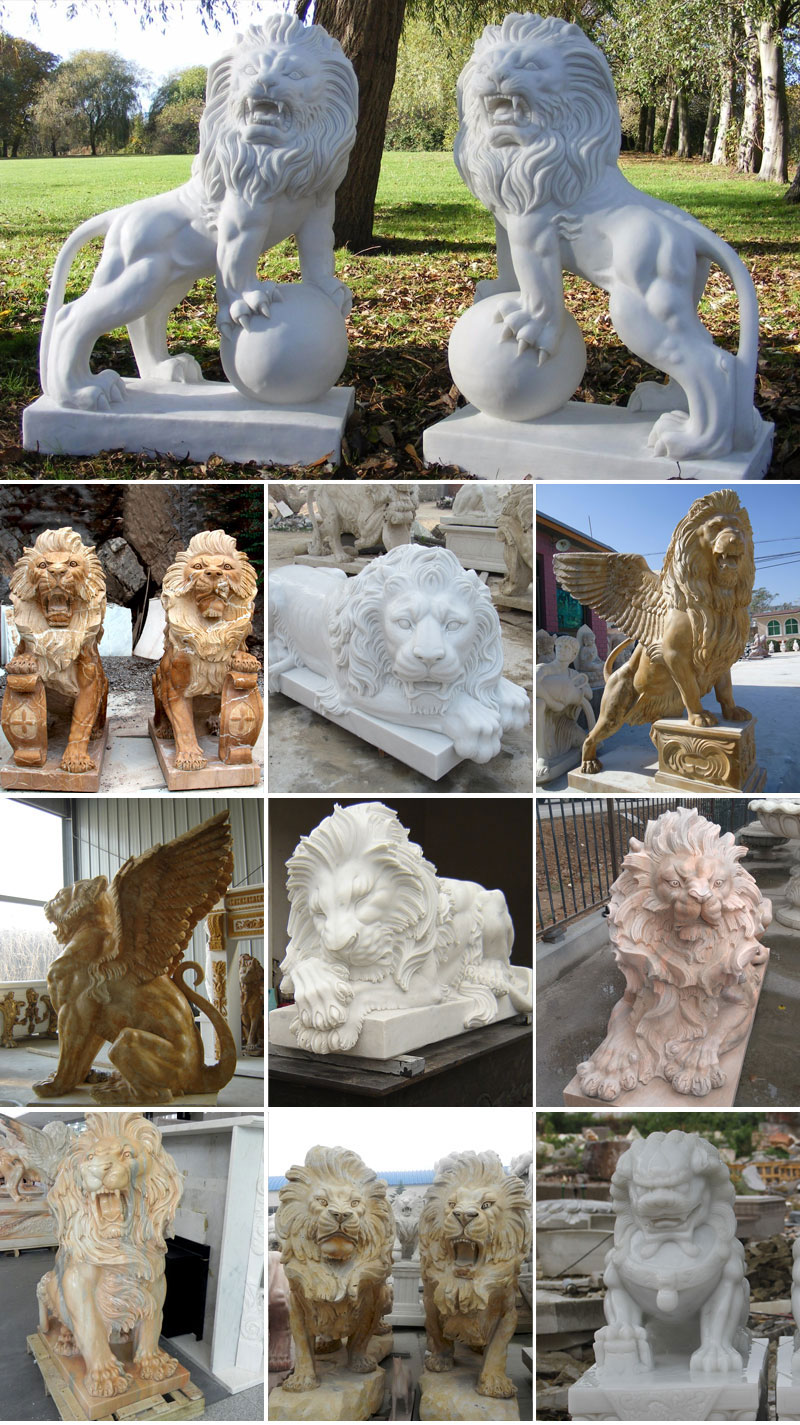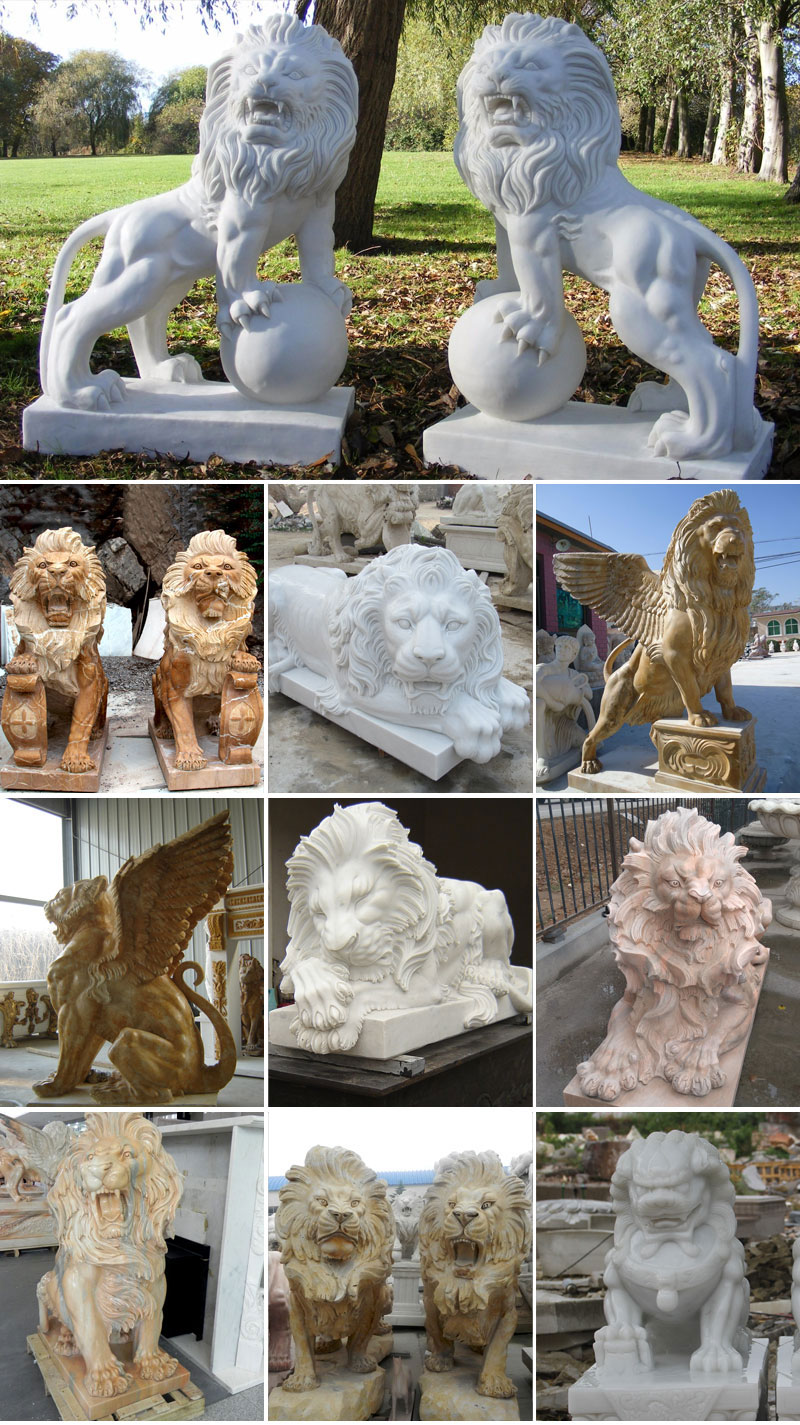 In modern times, however, the cheaper lions produced in large quantities with concrete and resin have become available, so Chinese dog lion use is no longer limited to the elite. According to Feng Shui, proper placement of lions is important to ensure their beneficial effects. When viewed from a building through the entrance to the guard, in the same direction as the lion, the male is placed on the left and the female on the right. So when you see the entrance to the outside of the building and face the lion, the lion with the ball is on the right, and the female with the cub is on the left.